Setting a career high last season in goals, assists, and points and on his way to dethroning his own assist record, Kyle Connor continues to prove he is worthy of wearing the Winnipeg Jets uniform. Playing for the Jets his entire NHL career, the left-winger has had plenty of memorable moments. In this article, I'll be ranking his top five best moments as a Jet. Let's get into it.
5. Kyle Connor Plays in His First NHL All-Star Game
Hosted by the Vegas Golden Knights in 2022, Connor made his first NHL All-Star Game appearance. At 25 years old, in his fifth full season with the Jets, he led the team in goals (19), points (35), and assists (16). He also combined for 17 even-strength goals, tying for first place in the league. His goals ranked him eighth in the league, while his points put him in the 23rd spot.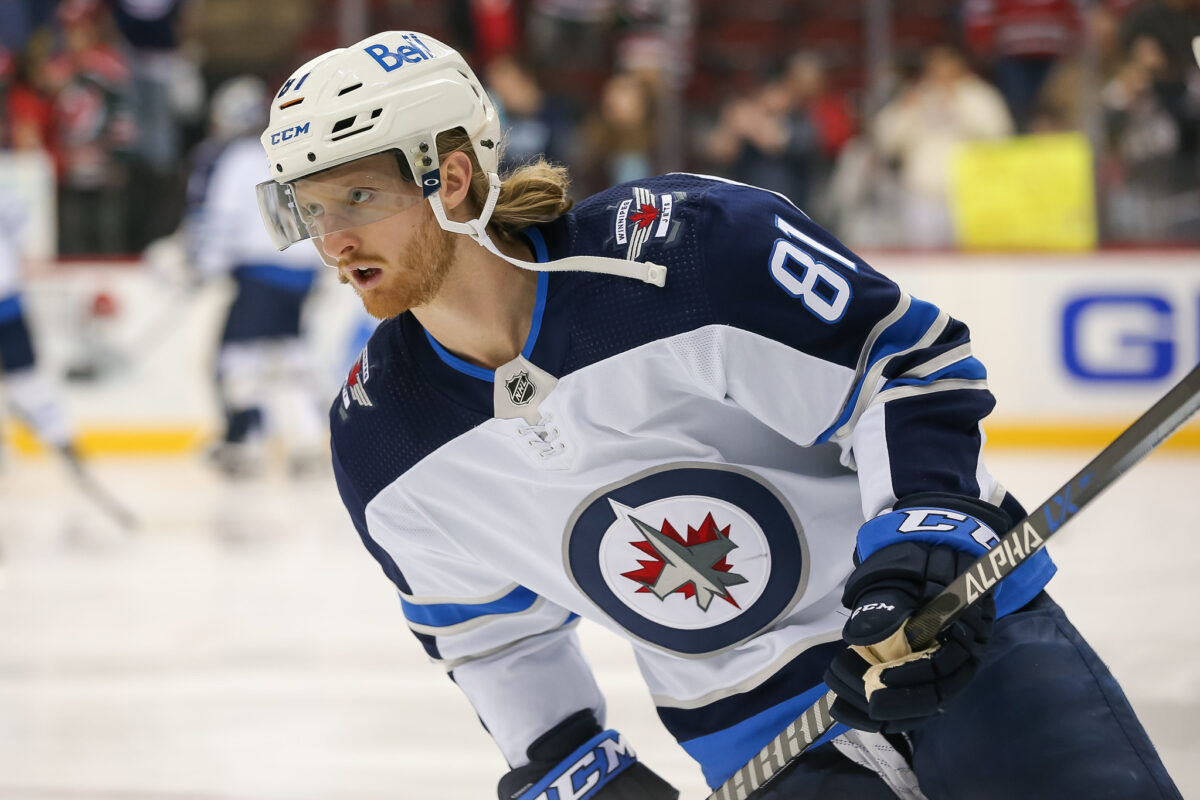 Combining for 148 goals since the 2017-18 season, Connor had the sixth-most goals in the entire league as he earned the all-star title. Within his previous two seasons, he ranked among the top 10 players in the league in goals. Being classified as an all-star is no small accomplishment, and if he didn't know it already, it was at this point Connor knew he was officially one.
4. Connor Achieves First Career Hat Trick
Any hockey fan knows just how incredible it is for a player to earn their first hat trick, and Connor's was no exception. No. 81's first hat trick helped his team clinch a playoff spot as the Jets blanked the Nashville Predators 5-0 on March 23, 2019. The Michigan native squeezed the puck past Predators goalie Pekka Rinne for the third time that game, with only nine seconds to go in the third. 
Connor gave credit to his linemates Kevin Hayes and Patrik Laine for goal number three, saying, "We were kind of joking, saying they were looking for me on that last shift, and Patty made a great pass. I was just wide open there." Now, he has four hat tricks under his belt and does not seem to be slowing down anytime soon.
3. No. 81 Sets A Jets and Thrashers Franchise Goal Record
This season, Connor achieved a remarkable feat — the most game-winning goals in Jets and Atlanta Thrashers franchise history. When the Jets faced the Tampa Bay Lightning on Jan. 6, Connor scored a power-play goal in the third, granting him his 41st game-winning goal as he surpassed Ilya Kovalchuk's game-winning goal record of 40 (from 'Kyle Connor's record-setting power-play goal leads Jets to 4-2 victory over Lightning,' The Globe and Mail, Jan. 7, 2023). Winning the game 4-2, this certainly was one to remember for the winger.
Related: 5 Takeaways From Jets' 4-Game Eastern Road Trip
---
Latest News & Highlights
---
Currently, he still holds the record as he tallied another game-winner to raise the franchise record to 42 total game-winning goals, with Blake Wheeler trailing just behind him with 41. Regardless of whether he can hold on to the title, breaking the record is an achievement of its own. 
2. Connor Awarded the 2021-22 Lady Byng Trophy 
Last season, Connor became the first Jets/Thrashers player to win the Lady Byng Trophy. The prize is awarded to the NHL player with the best type of sportsmanship and gentlemanly conduct, along with a high standard of playing ability. Winning this prize, he also became the fourth player in franchise history to win an individual NHL award. 
In the 2021-22 season, the then-25-year-old set league-wide highs and topped the Jets in goals (47), assists (46) and points (93). He also had the fewest penalties among the top 100 goal scorers in the league who played a minimum of 50 games with only two minors (four penalty minutes) in 79 games.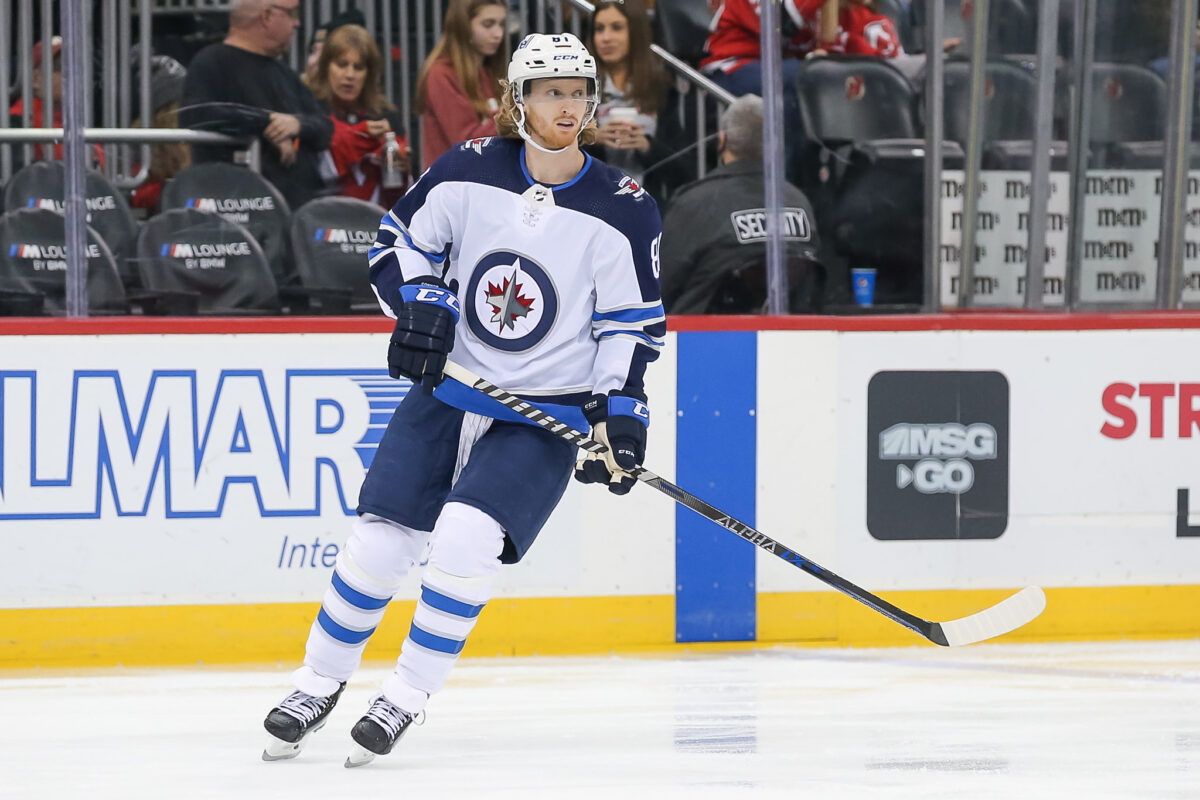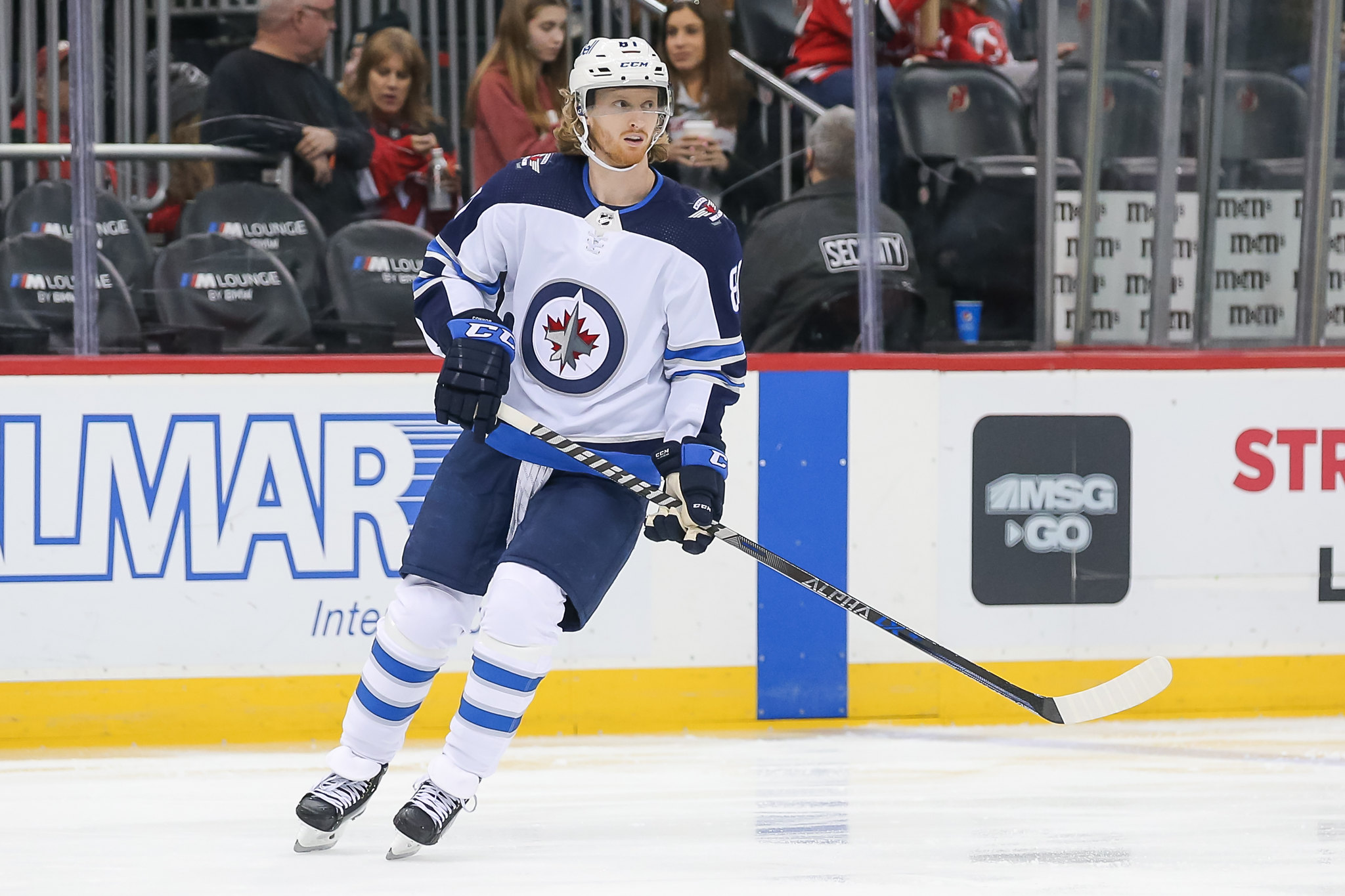 In his fifth full season with the franchise, Connor also led his team and earned new career highs in power-play points (28) and power-play assists (20). He ranked second in the league in even-strength goals (36), seventh in shorthanded goals (3), sixth in game-winning goals (9), fourth in shots on goal (317), 12th in takeaways (66), and fourth among NHL forwards in average time on ice (21:47).
His name was written on 181 of the 195 ballots cast to grant him the trophy. Winning this trophy truly solidified Connor's impact in the NHL, recognizing his on-ice abilities and demonstrating how a player should handle himself in the big leagues.
1. Connor Signs Seven-Year, $49.98 Million Contract With Jets
The best moment of Connor's career goes to his signing a seven-year contract with the Jets. On April 11, 2016, it was announced that the Michigan native signed his first contract with the franchise with an average annual value of $1.775 million at 19 years old. Fast forward to 2019, Connor agreed to a seven-year, nearly $50 million contract with the Jets with an average annual value of $7.14 million. 
Former Jets coach Paul Maurice praised Connor and discussed the faith he has in him as a player, saying, "Everybody wants to score goals and everybody wants points, but [Kyle] doesn't short a backcheck," Maurice said. "He doesn't cheat on a play to get that point. So the defensemen like him too. He's just darn effective. He's going to be a real good player for a long time."
Leading up to the contract signing, Connor set NHL career highs in goals (34), assists (32) and points (66) in the 2018-19 season. He also tallied five points in six Stanley Cup Playoff games. 
No. 81 continues to prove time and time again that he is an incredible player both on and off the ice. His efforts do not go unnoticed, and he will continue to make waves in a Jets jersey for at least another three seasons. Once the three seasons come to a close, we can stress about what the future holds. But for now, let's enjoy watching Connor wear the Jets sweater and take in the impressive skill he brings to the ice.