The 2023 Trade Deadline is at 12 p.m. PT on March 3rd, and the Vancouver Canucks are expected to be an active seller. With the organization planning on retooling this season, they have less than a week to make trades. President of hockey operations Jim Rutherford and general manager Patrik Allvin have a few moves they can make.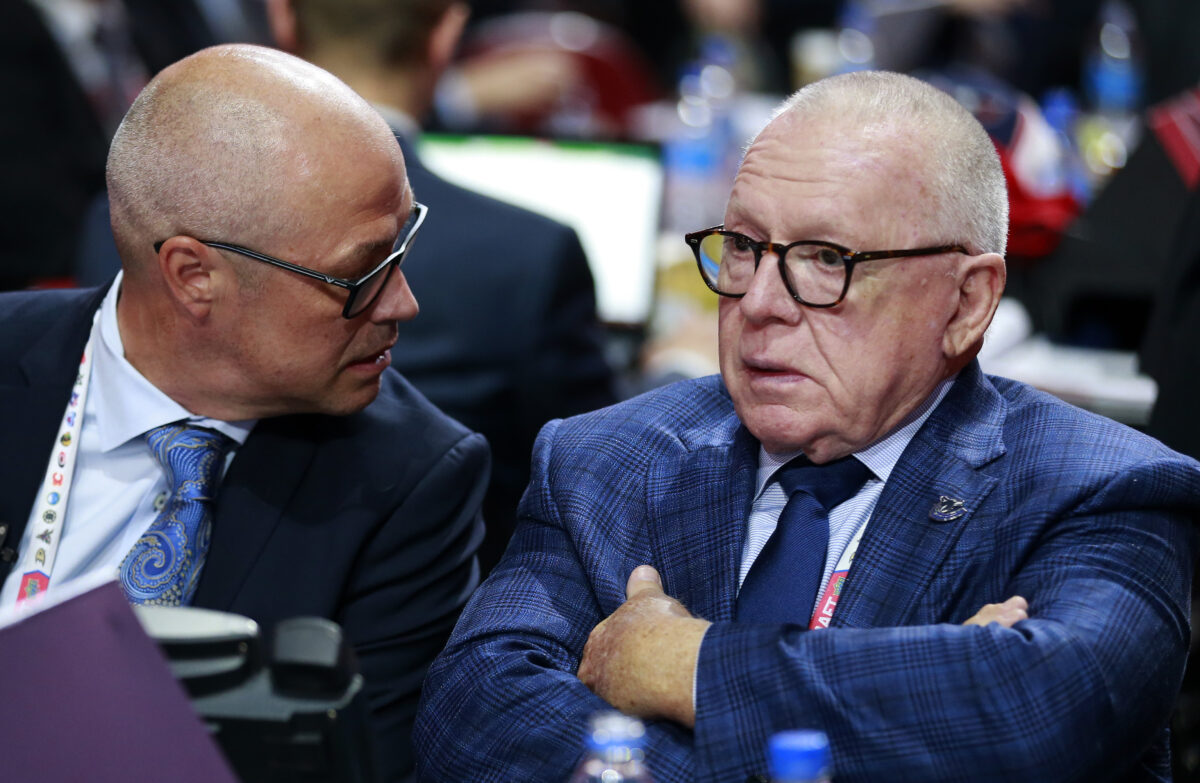 The club made a big move already by trading former captain Bo Horvat to the New York Islanders. The Hockey Writer's Alex Chauvancy has Brock Boeser and Luke Schenn listed in his NHL Trade Bait List for the 2023 Trade Deadline. Along with the two, multiple Canucks are in the rumor mill, including goaltender Thatcher Demko and J.T. Miller. Here are three moves the organization should make before the trade deadline.
Trade Luke Schenn
Schenn is very likely on his way out of Vancouver. The defenceman is out until the Canucks trade him or the deadline passes. The Canucks are looking for a second or third-round pick in return for Schenn. His physical play and leadership are something most playoff teams need.
Multiple teams have shown interest in the veteran defender. The Boston Bruins and Pittsburgh Penguins are among the teams interested in Schenn. However, the Bruins traded their 2023 first and second-round pick, as well as acquired defenceman Dmitry Orlov from the Washington Capitals. Therefore, their interest is questionable.
Related: Canucks' Pettersson Among the Game's Elite Players
---
Latest News & Highlights
---
Multiple teams have shown interest in Schenn, but their interest has dropped due to the asking price. The Canucks may not end up trading Schenn and could extend him if they don't receive a third-round pick. However, it would be a wasted opportunity if they extend the 33-year-old instead of trading him for any assets.
Trade Involving a Winger: Boeser, Miller or Garland
The Canucks have a few wingers in trade rumors as well. Boeser leads the way, while Miller and Conor Garland's names have floated around throughout the season.
The Canucks gave Boeser's agent, Ben Hankinson, permission to discuss a potential trade with other NHL teams. The Minnesota Wild are one of the clubs that have shown interest in Boeser since Hankinson received permission. The agent has talked to Wild general manager Bill Guerin as the club is attempting to move pieces around. Jordan Greenway ($3 million) and Matt Dumba ($6 million) are two players they want to offload (from 'Wild trade tracker: Brock Boeser's agent working to facilitate a homecoming,' The Athletic, February 22, 2023).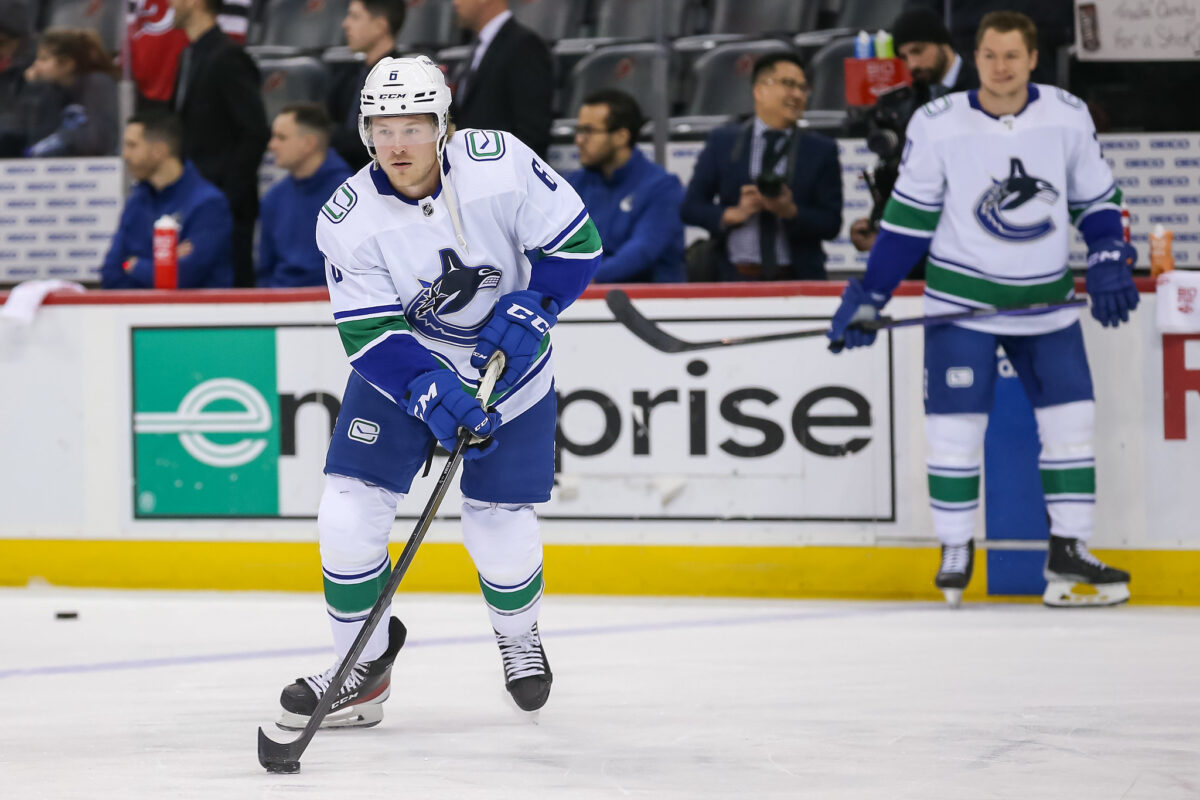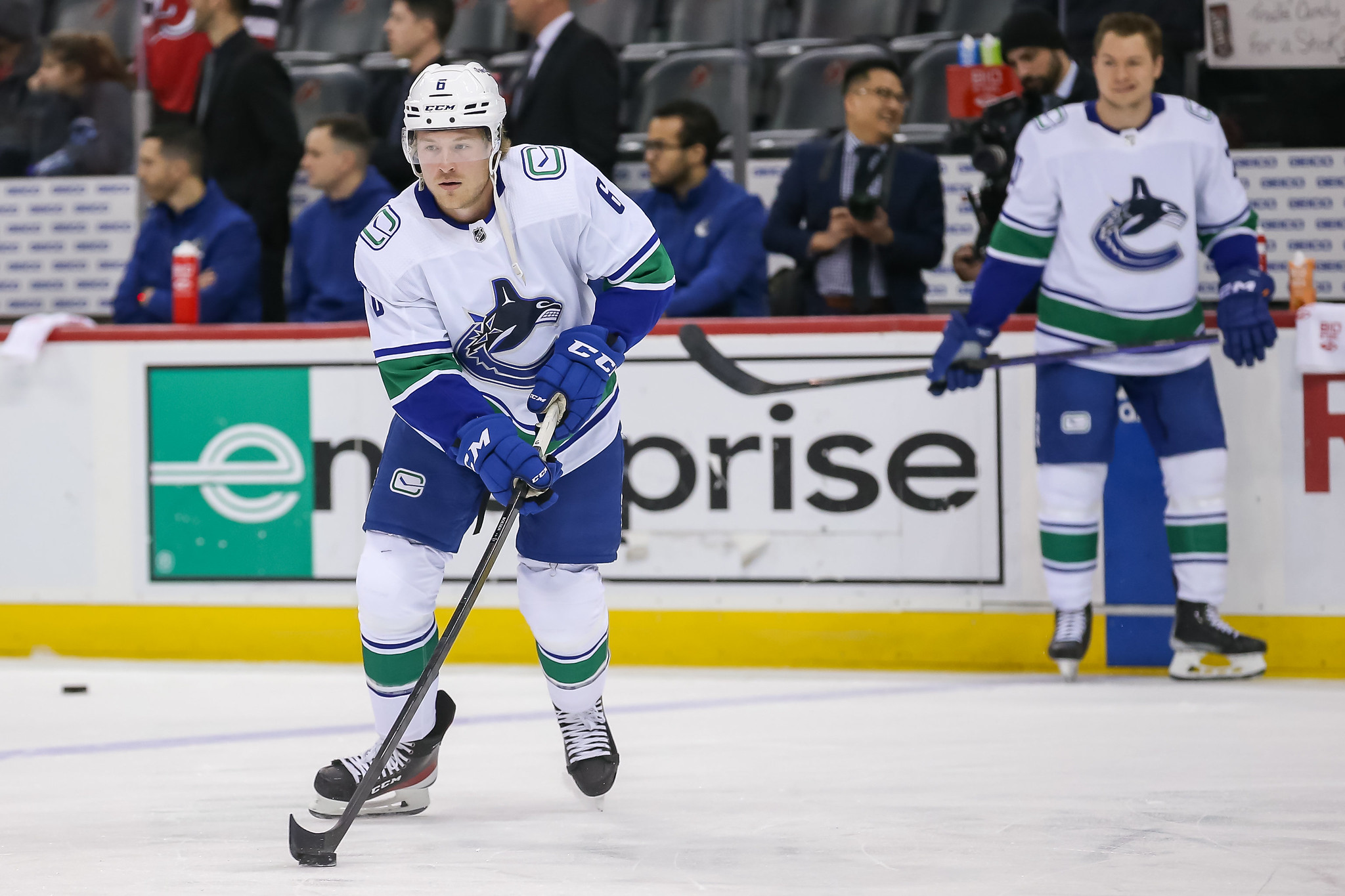 "There'd have to be a lot of salary retained by Vancouver, and I don't think that's something they're too excited to do, because they just signed Brock Boeser," Hankinson said. "Billy would have to have them eat a big, big chunk of that $6.65 (million) to fit him in next year and the year after, because that's when the cap gets really tight for the Wild."
A Boeser trade is the likeliest of the three. However, Miller has emerged as a player some teams are interested in. Sporstnet's Elliotte Friedman stated there had been a lot of talk about Miller and his situation. He doesn't believe a trade will occur, but teams have called the Canucks, wondering if they are willing to make a trade involving the forward. If the Canucks can offload Miller's seven-year, $56 million deal, it would be a huge win. The forward will turn 30 in the first year of his new deal and 37 in the final season. However, it'll be tough for a trade to occur in such a short period of time.
Garland is another winger involved in trade rumors this season. The forward struggled in the first half of the season, scoring eight goals and 22 points in 46 games. However, since the Canucks hired Rick Tocchet as their head coach, he has posted four goals and nine points in 12 games, regaining his value as a productive winger. Teams that need a middle-six winger should be calling the Canucks in the days leading up to the trade deadline.
Trading as a Third-Party Broker in Other Deals
Frank Seravalli reported the Canucks are among the teams that have contacted other general managers to let them know they are willing to act as a third-party broker. Third-party brokers are teams willing to retain salary on certain contracts for a price of a draft pick in return. The Wild were a third-party broker in the Bruins trade with the Capitals involving Orlov and retained 25% of his contract while receiving a fifth-round pick from Boston.
Teams have three retention slots, and the Canucks have two remaining after retaining 25 percent of Horvat's cap hit. As a third-party broker, the Canucks can help other teams facilitate trades while adding a draft pick in return. It's a smart move for the organization since they are sellers, and their playoff hopes are dead.
Canucks Should be Busy All Week
The upcoming week will be important for the Canucks. The organization can add a draft pick for Schenn, create some cap space by trading a winger and add a pick as a third-party broker. The front office should be busy negotiating with multiple playoff teams.
You may also like: