With the Stanley Cup awarded, the NHL offseason is now in high gear. The NHL Draft is less than a week away, as is free agency, which returns to its regular start date of July 1 after a few years of being all over the calendar due to the pandemic. What that means is trades will start happening soon. Who could be on the move? Let's look at 15 trade targets aggregated from trade boards via Frank Seravalli and The Athletic (From "NHL offseason trade board 3.0: How a Flames firesale could impact the market — plus all the latest rumblings" – The Athletic, 6/24/2023)

1. Connor Hellebuyck, Goaltender — Winnipeg Jets
Age: 30, UFA 2024, $6,166,666 cap hit
Changes are coming to the Winnipeg Jets after barely making the playoffs and bowing out in five games of Round 1. That's not a market where a full teardown to the bolts makes sense, but general manager Kevin Cheveldayoff will retool to make his roster more competitive.
Related: Top 30 Free Agents for 2023
If Connor Hellebuyck doesn't want to be a part of a retool, he could be one of the pieces that Cheveldayoff moves. Placing value on goalies in the trade market is always difficult, but Hellebuyck is one of the best in the game. The Jets would likely be able to get a first-round pick, a top prospect, and perhaps an NHL-ready player in return. 
2. Alex DeBrincat, Right Wing — Ottawa Senators — Traded to the Detroit Red Wings on July 9
Age: 25, RFA (2023), UFA (2024), $6.4 million cap hit (2022-23)
It's been nearly two months since Bruce Garrioch reported that extension talks between the Ottawa Senators and Alex DeBrincat weren't going well. There hasn't been anything to refute that, and Elliotte Friedman recently reported that the Senators have begun to explore the trade market for the 25-year-old winger. DeBrincat had a solid first season in Ottawa with 27 goals and 66 points, but that is a down year by his standards.
---
Latest News & Highlight
---
The Senators acquired DeBrincat only a year ago at the 2022 draft, but they may have to flip the pending RFA again in just a few weeks. Ottawa gave up three picks to acquire DeBrincat, including the seventh overall selection in 2022. They might not be able to get that kind of return this time, but if he isn't re-signing, they can't let him walk for nothing a year from now. 
3. Noah Hanifin, Defenseman — Flames
Age: 26, UFA (2024), $4.95 million cap hit
Among the mass exodus that could be coming from Calgary this summer is Noah Hanifin, who also doesn't want to re-sign long-term with the Flames. Per the June 23 episode of 32 Thoughts, Elliotte Friedman reported Hanifin had told Flames management that he'd like to play in the United States. Teams seeking a top-four left-handed defenseman will likely be in hot pursuit of Hanifin, and the Flames should be able to get a solid return for him too. 
4. Erik Karlsson, Defenseman — San Jose Sharks
Age: 33, UFA 2027, $11.5 million cap hit 
Erik Karlsson has been on trade boards for quite some time now. The San Jose Sharks are rebuilding, so it makes sense to trade him if they can find a taker. The issue is his contract, which has a cap hit of $11.5 million for four more seasons. He is coming off the best season of his career, totaling 101 points in 82 games, so there's an opportunity to "sell high," but only to an extent.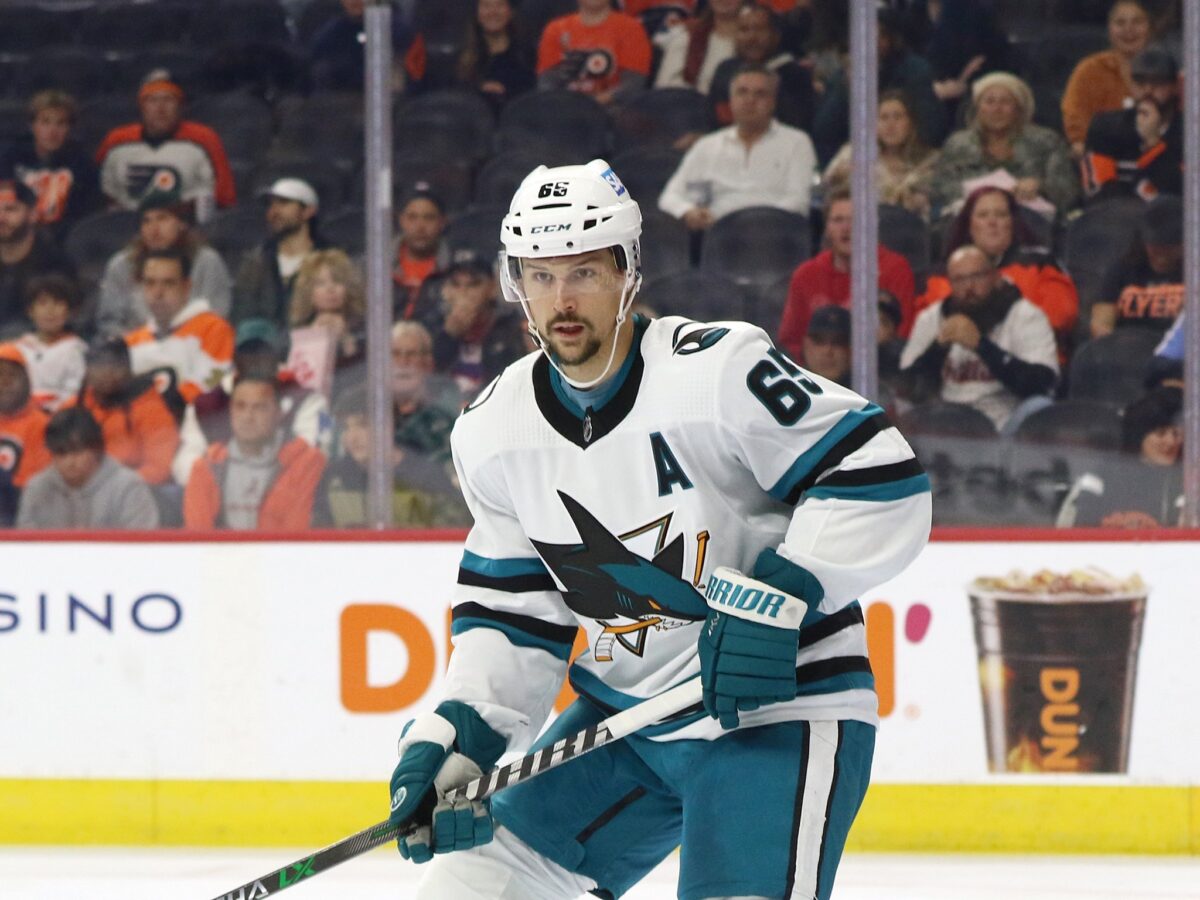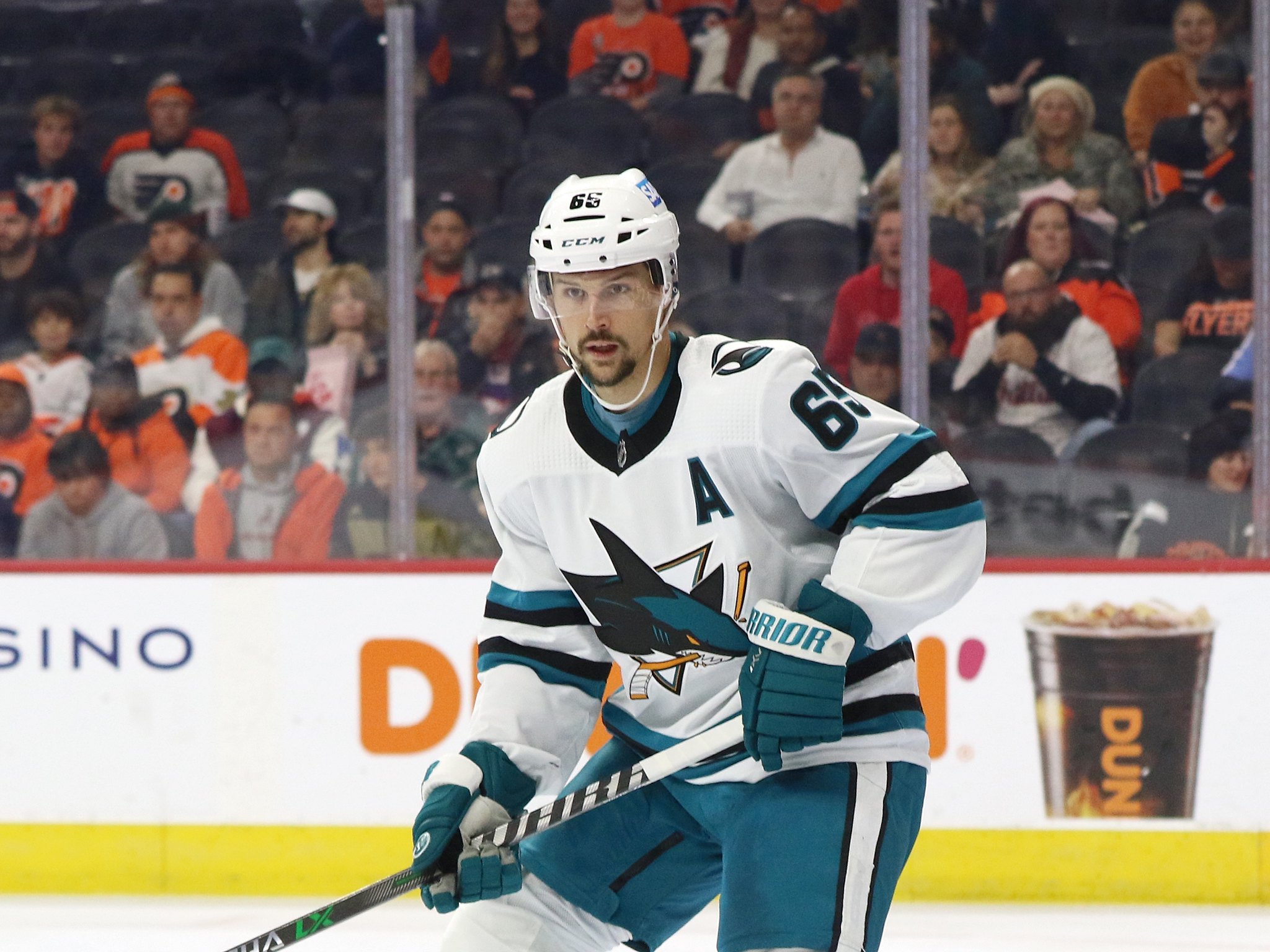 The Sharks need to find a third-party facilitator to retain Karlsson's salary to get a deal done. But even then, the return for him likely won't be what it was in the past, given 1) his age and 2) his contract. At this point, the Sharks need to move his salary to accelerate their rebuild, so they should be willing to take whatever assets they can get.  
5. Mark Scheifele, Center — Jets
Age: 30, UFA 2024, $6.125 million cap hit
Look, another Jet! After head coach Rick Bowness' comments after the Vegas Golden Knights eliminated the team in the playoffs, it's clear the Jets' leadership group needs a shakeup. Scheifele has been with the Jets since they drafted him seventh overall in 2011, but it might be time for a change of scenery. Despite his defensive shortcomings, he's still a high-end scorer. Like Dubois, he could be a one-year rental for a contending team looking to make a deep run in 2024. 
6. Evgeny Kuznetsov, Center — Washington Capitals
Age: 31, UFA 2025, $7.8 million cap hit
Kuznetsov's name has come up in the rumor mill for quite some time, and this summer appears to be no different. Back in late March, Friedman confirmed a previous report that Kuznetsov and the Washington Capitals seem to be heading for a divorce and have been for quite some time. His play has fallen off, so the Capitals will have to retain his cap hit to make a deal work. But a change in scenery seems to be in the best interest of both sides. 
7. Travis Sanheim, Defenseman — Philadelphia Flyers
Age: 27, UFA (2031), $6.25 million cap hit
Flyers GM Danny Briere won't be shy about making significant changes to the team this summer. Among the many trade candidates Briere has at his disposal is defenseman Travis Sanheim, who had a rough 2022-23 season. But even though he didn't excel under head coach John Tortorella, Sanheim had been one of the more underrated top-four defenders the previous four years: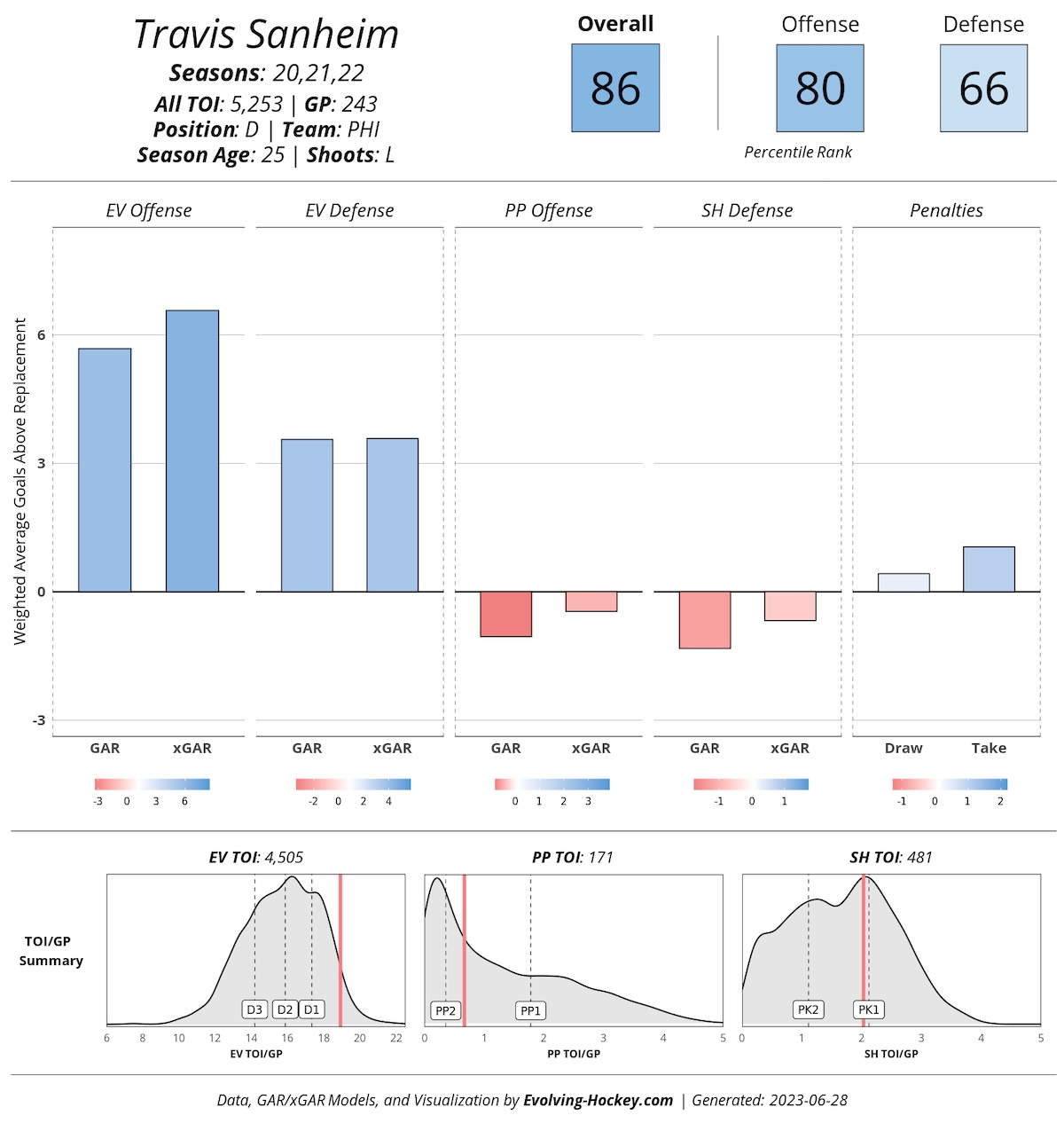 Though Sanheim may have struggled, the Flyers should have plenty of suitors for him, given his history. And not only is he due for a bounce back with a change of scenery, but his cap hit of $6.25 million for the next seven years should prove quite valuable with the salary cap expected to rise in the next year or two.
8. Anthony Duclair, Left Wing — Florida Panthers
Age: 27, UFA (2024), $3 million cap hit
It might be a surprise to see Anthony Duclair on this list, but he is reportedly available. He's in the top 15 of The Athletic's 3.0 trade board, and David Pagnotta reported on June 27 that the Florida Panthers are actively shopping him. Duclair missed a good portion of the 2022-23 season after tearing his Achilles last summer, but he should be an upgrade for a contender's top nine. He has one year left on his contract at a cap hit of $3 million, which should add to his value.
9. Brett Pesce, Defenseman — Carolina Hurricanes
Age: 28, UFA (2024), $4.025 million cap hit
With a Tony DeAngelo return to Carolina possibly imminent, the Hurricanes may look to trade Brett Pesce if they acquire DeAngelo and have him and Brent Burns on the right side. Top-four, right-shot defensemen are a rare commodity on the trade market and in free agency, so the Hurricanes may see an opportunity to recoup value if they can't re-sign Pesce beyond next season. 
10 Travis Konecny, Right Wing — Flyers
Age: 26, UFA (2025), $5.5 million cap hit
If the Flyers decide to move Travis Konecny, they'd undoubtedly be selling high. He's coming off a career season that saw him total 30 goals and 61 points in 60 games. For that kind of production, having him under contract for two more years for a $5.5 million cap hit should make him quite valuable on the trade market. He'd be an instant upgrade to any team's top-six and should get the Flyers quite the return in a trade. 
11. Tony DeAngelo, Defenseman — Flyers
Age: 27, UFA (2024), $5 million cap hit
It looked like a reunion with the Carolina Hurricanes was imminent for Tony DeAngelo. But the NHL nixed the trade for possible cap circumvention since it had been less than a year since the Flyers acquired DeAngelo from the Hurricanes. The deal may happen eventually, but the Flyers could look for another trade partner since it appears they'd like to move on regardless. He has one year left on his deal at a cap hit of $5 million.
12. Elias Lindholm, Center — Flames
Age: 28, UFA (2024), $4.85 million cap hit
The key to the Flames' offseason could be what Elias Lindholm decides to do. Per the June 23 episode of 32 Thoughts, Friedman reported that Lindholm hasn't made a decision on whether he wants to stay or go. If he decides it's time for a change of scenery, he'll be the Flames' best trade chip. But if he wants to stay long-term, they can retool instead of tearing it down and rebuilding. 
13. John Gibson, Goaltender — Anaheim Ducks
Age: 29, UFA (2027), $6.4 million cap hit
John Gibson's numbers have cratered over the last few seasons, but that could be the product of playing on a rebuilding team. He still has the athleticism to suggest he could perform well with a better roster, but any club interested in him would be taking a gamble on that being the case. His value isn't what it was a few years ago, and he has a 10-team NTC, but a move to another city could reignite his career. 
14. Scott Laughton, Center — Flyers
Age: 29, UFA (2026), $3 million cap hit
During one of the intermissions of Game 4 of the Stanley Cup Final, Elliotte Friedman reported that Scott Laughton is a very popular guy around the league. Though the Flyers finished in the NHL's basement, Laughton had a solid season, finishing with 18 goals and 43 points in 78 games. He's versatile enough to play wing or center and has good size at 6-foot-1, 190 pounds. Any team looking for an upgrade down the middle could use him, though it's far from a guarantee that Briere will deal him this summer. But if Laughton is as popular as Friedman made him sound, Briere may get an offer he can't refuse.
15. Mikael Backlund, Center — Flames
Age: 35, UFA (2024), $5.35 million cap hit
Among the most surprising Flames who could be on the move this offseason is Mikael Backlund. He's spent 15 years with the organization, and the thought is he'd stick around beyond the final year of his contract. But it appears he may want out too.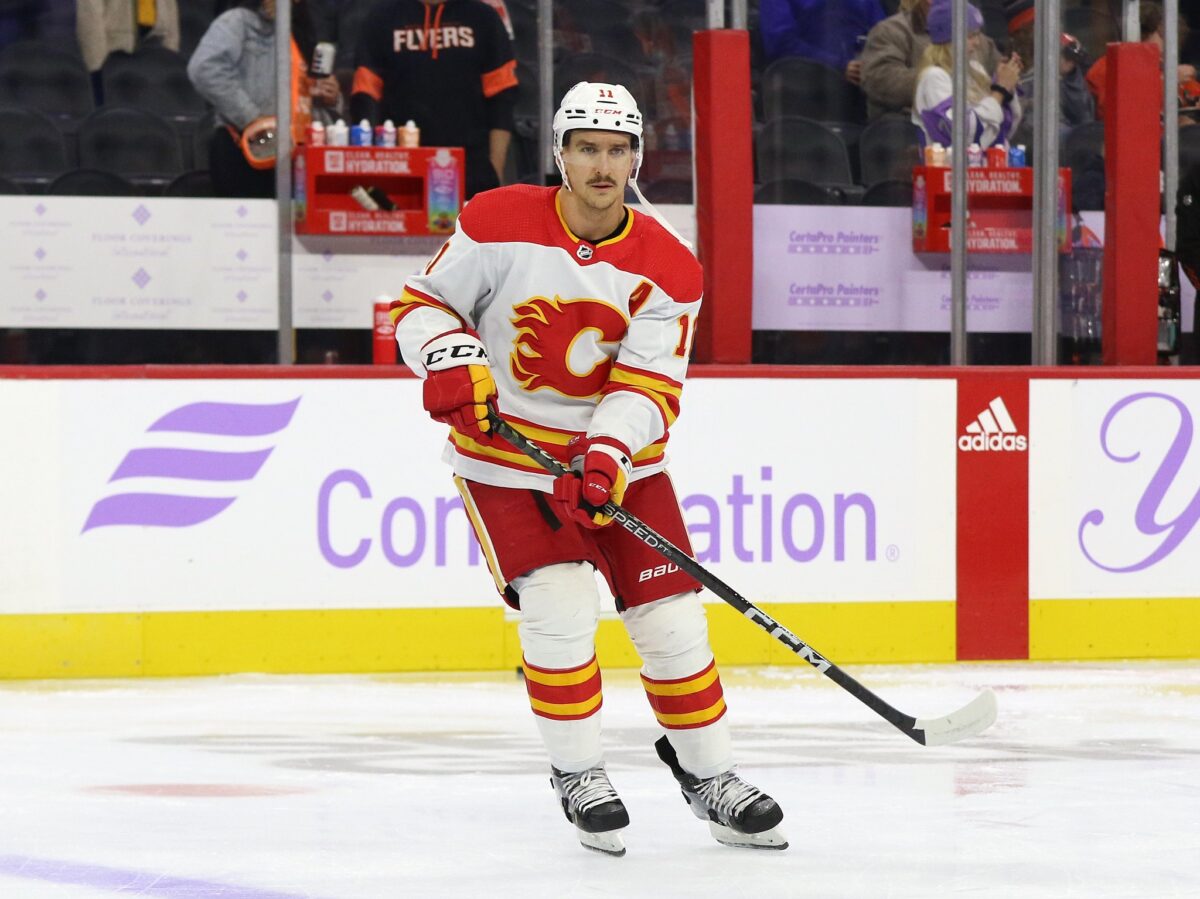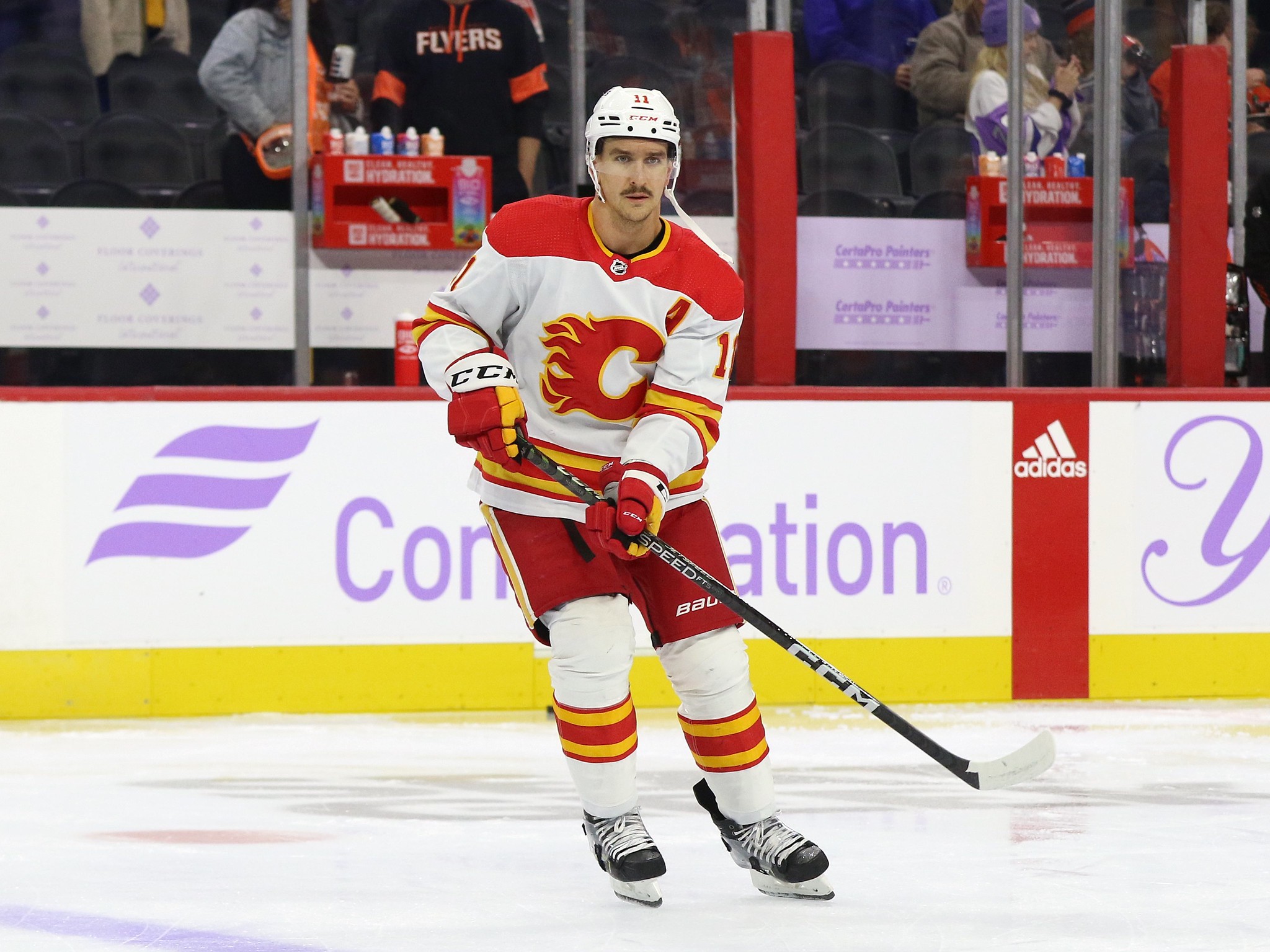 Plenty of teams will covet one of the best two-way centers in the league if Backlund is available. The Flames may have to retain a bit on his cap hit, but that should only increase the return for him. With them having traded Tyler Toffoli to the New Jersey Devils, it's possible he and Noah Hanifin could be next on GM Craig Conroy's to-do list.
16. Anthony Mantha, Left/Right Wing — Capitals
Age: 28, UFA (2024), $5.7 million cap hit
Per The Hockey News' Sammi Silber, the Capitals have informed teams that Anthony Mantha is on the trading block. He finished this past season with 11 goals and 27 points in 67 games and seemed to fall out of favor with former head coach Peter Laviolette. Even though he only has a year left on his deal, the Capitals will have to retain salary on Mantha's contract. If they don't find a taker, expect a buyout, making him a UFA on July 1. 
17. Matt Grzelcyk, Defenseman — Bruins
Age: 29, UFA (2024), $3,687,500 cap hit
Among the Bruins' trade candidates is Matt Grzelcyk. The 5-foot-10, 175-pound defenseman saw his usage decrease under new head coach Jim Montgomery this past season, but he's been an effective top-four defenseman for a few years. The Bruins shouldn't have trouble finding a taker for him if they deal him for cap purposes, though the return shouldn't be anything extraordinary. 
18. Kailer Yamamoto, Right Wing — Edmonton Oilers – Traded to Detroit Red Wings on June 29
Age: 24, RFA (2024), $3.1 million cap hit
In the Edmonton Oilers' never-ending quest for more cap flexibility, Kailer Yamamoto could be the next to get moved for cap purposes. He scored 20 goals and 41 points in 81 games a season ago but struggled with injuries in 2022-23. The Oilers would also be selling low on the 24-year-old winger, but like the Canucks, odds are they value the cap space more to help improve their roster for the upcoming season, even if they have to sell low on Yamamoto.
19. A St. Louis Blues Defenseman
The St. Louis Blues had an off year by their standards, so general manager Doug Armstrong will have changes to make. The most obvious will be moving one of his defensemen to either A) acquire some help up front or B) clear some cap space to make other improvements to the roster.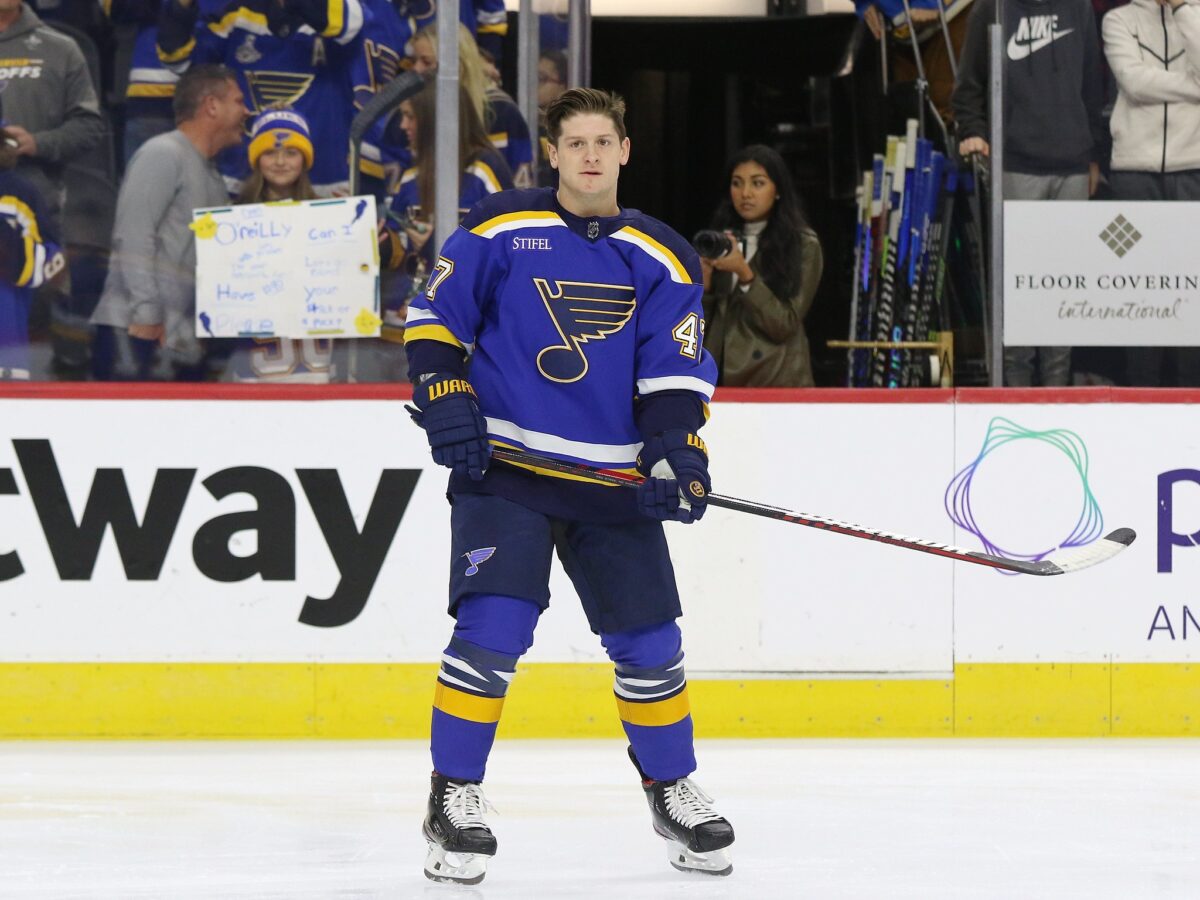 There's no shortage of defensemen that Armstrong could move. The issue is four of the team's blueliners — Colton Parayko, Justin Faulk, Nick Leddy and Torey Krug — have 15 or 16-team NTCs, while Marco Scandella has a modified NTC that includes a seven-team no-trade list. Parayko, Krug and Faulk each have cap hits of $6.5 million, so that only complicates matters. Armstrong will likely find a taker for one of his defensemen, but it may require attaching a sweetener, depending on who he moves. 
20. Carter Hart, Goaltender — Flyers
Age: 24, RFA (2024), $3.979 million cap hit
Briere wasted no time getting the Flyers' offseason started when he dealt Ivan Provorov to the Columbus Blue Jackets. A deal involving Carter Hart doesn't seem close or imminent, but Briere and the Flyers are listening to offers. They have some insurance in net after they acquired Cal Petersen in the three-team trade involving Provorov, so the Flyers have someone capable of playing NHL games if they move Hart. If Briere pulls the trigger on a trade, he should be able to get a haul for the talented netminder. 
21. Blake Wheeler, Right Wing — Jets
Age: 36, UFA (2024), $8.25 million cap hit 
Though Blake Wheeler isn't what he was in his prime, he's still a decent top-six scorer. The issue the Jets will have trying to trade him is finding a team that can take on his $8.25 million cap hit. Even though he's been reluctant to in the past, Cheveldayoff will almost certainly have to retain on Wheeler's cap hit to get a trade to go through. And given it seems to be best for both sides to part ways, it'd be in the Jets' best interest to retain on his contract for the final year. 
22. Dan Vladar, Goaltender — Calgary Flames
Age: 25, UFA (2025), $2.2 million cap hit
There seem to be quite a few goalies available this summer, and not just big names such as Hellebuyck, Gibson and Hart. Dan Vladar struggled a bit this past season, but he had a .906 SV% in 2021-22 and was a slightly above-league-average netminder. With top prospect Dustin Wolf needing to play in the NHL, new Flames GM Craig Conroy will have to clear a roster spot by moving Vladar. With plenty of teams looking for goalies, there should be a decent amount of suitors.   
23. Adam Henrique, Left Wing/Center — Ducks
Age: 33, UFA (2024), $5.825 million cap hit
The Anaheim Ducks don't have many movable trade chips, but Adam Henrique is one of them. Though he only played in 62 games this season, he still finished with 22 goals — a 29-goal pace over 82 games. He's been a plus finisher throughout his career and can play left wing or center.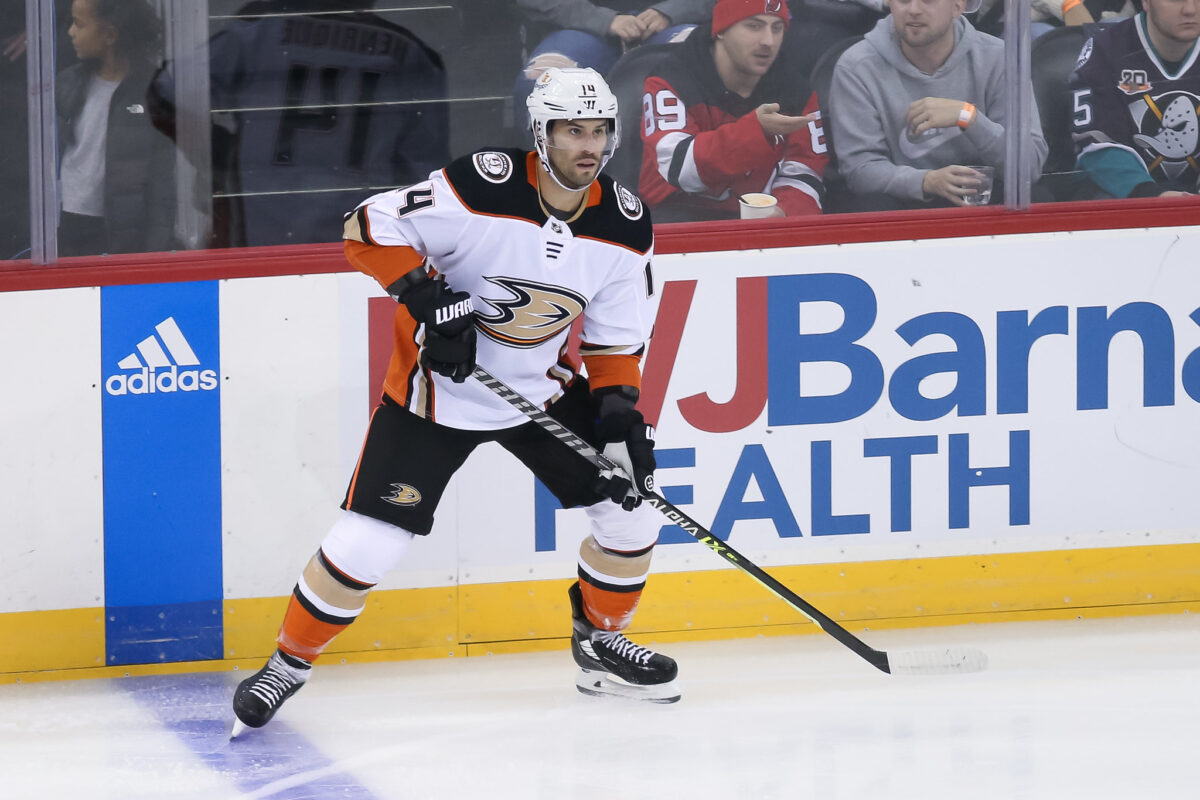 He's a veteran who's been on rebuilding teams with the Ducks and New Jersey Devils, but he's also had some playoff success with each organization. The Ducks would probably have to retain a bit on his cap hit, but they will have plenty of suitors if they decide to move him this summer. And if not now, he'll be a hot commodity at the 2024 trade deadline. 
24. Andrew Peeke, Defenseman — Columbus Blue Jackets
Age: 25, UFA (2026), $2.75 million cap hit
After acquiring Damon Severson and Ivan Provorov in separate trades, the Columbus Blue Jackets suddenly have a surplus of defensemen. They recently signed Andrew Peeke to an extension, but it appears he could get moved over the coming days, per Daily Faceoff's latest trade board update. He's a solid No. 4 or 5 defensive defenseman in the right situation and has an affordable cap hit for three more years.
25. Barclay Goodrow, Center — New York Rangers
Age: 30, UFA (2027), $3.64 million cap hit
The New York Rangers are desperate for cap space, and their best path to opening up money would be trading Barclay Goodrow's contract. It won't be easy, though, as they'll have to attach a sweetener to get his salary off the books. The Chicago Blackhawks are one of the few teams willing to take on money this summer, but Goodrow's 15-team no-trade list could complicate matters.