A star-center traded. Their new acquisition benched just four games in. A PTO has been their best defenseman this season. A sudden retirement of a player. The only consistency has been their inconsistency on and off the ice. All of that has happened and the Columbus Blue Jackets have played just 15 games.
This team never has a dull moment. But what do we make of everything that has happened?
We thought this was a good time to try the impossible and reset this situation. The season is more than 25% gone. What have we learned about these Blue Jackets? And what might be next?
I will share my 10 thoughts and takeaways from the season to date. The thoughts will range from how we got here to what I'll be watching for in this next stretch of the schedule. Let's begin.
10 Thoughts
You are what your record says you are. Entering Saturday, the Blue Jackets are 7-5-3. Given everything they've encountered this season, that's pretty good. They have points in 10 of their 15 games. That's despite long stretches of ice-cold offense and critical breakdowns on defense. That also includes many of their best players struggling. But they still went 7-5-3. That has to be seen as an encouraging sign as many players have much more to give.
Lack of early camaraderie a huge factor. Players have alluded to this at different points. With many new players joining the Blue Jackets, pandemic conditions have prevented the usual team-bonding experiences. Early on, this was a major struggle. The players couldn't get to know each other. As time as gone on, players have started to get more comfortable. Michael Del Zotto said Friday that they are getting more comfortable with Del Zotto saying he likes to keep things light and joke around. After a thrilling 6-5 comeback win in Chicago on Thursday night, players admitted sharing laughs in the locker room after the game. That might seem small, but it's a huge development for a team trying to bond as this season goes on. I think we'll see a closer team moving forward.
Speaking of Del Zotto, he's been their best defensemen. From a PTO to a new contract, Del Zotto has been their best and most consistent defensemen in these 15 games. He's known for his offense, but he's been steady and then some on defense. He scored a huge tying goal Thursday night and then had an assist on the winner. HC John Tortorella is thrilled with this signing and how it happened. "The thing I like about him, I think he's really listening. We're talking about taking time and space away from their offensive players when they're in our end zone. Michael is one of our best at taking time and space away." He's becoming a complete defenseman. At this point, this might be one of the best offseason moves for a team given how it started.
Zach Werenski/Seth Jones early struggles. This duo is good enough to figure things out on their own. But the struggles they've had have been obvious. They haven't played to their potential. Tortorella said Friday that Jones has more there. At least offensively, Jones is on a five-game points streak and is showing some signs of life. Werenski is expected to rejoin the lineup Saturday after recovering from a lower-body injury. My sense is this narrative will be much different during the playoff stretch run. They're too good to struggle for a whole season.
Welcome home Jack Roslovic. My goodness what a start to his Blue Jackets' career. He's assumed the role of top-line center and has run with it. So far, his speed and skill is evident. He feels like a kid in a candy store. Del Zotto quipped on Friday that Roslovic hasn't shut up since he's gotten to Columbus. I can believe it. It's a dream come true. What a powerful ally that could be later on to have a native Columbus player demonstrate how good playing there is and can be. While Patrik Laine is the star, Roslovic is showing why the Blue Jackets demanded he be included in this trade.
Laine/Tortorella have moved on. So should everyone else. Need proof of this? Laine led all forwards in TOI Thursday and was on the ice late in the game when the team needed to protect a 6-5 lead. Laine said his benching was fair and doesn't want to be the one benched later. He is starting to understand the Blue Jackets' culture. And Tortorella has been consistent in his approach. I've moved on. It's time you do too.
Kevin Stenlund's prime opportunity. With Mikko Koivu's sudden retirement from the Blue Jackets, Stenlund earned a promotion to the top-six and did not disappoint. He scored the game winner on Thursday and added an assist while playing with Oliver Bjorkstrand and Max Domi. With the position in such flux, Stenlund now has a chance to entrench himself in an important position. It's a good start. We'll see where this goes. But he is a point per game player this season. You can see the offensive instincts he brings. He isn't afraid to make a play when the opportunity is there. If this line can get it going and compliment the top line of Laine, Roslovic and Cam Atkinson, then things get very interesting.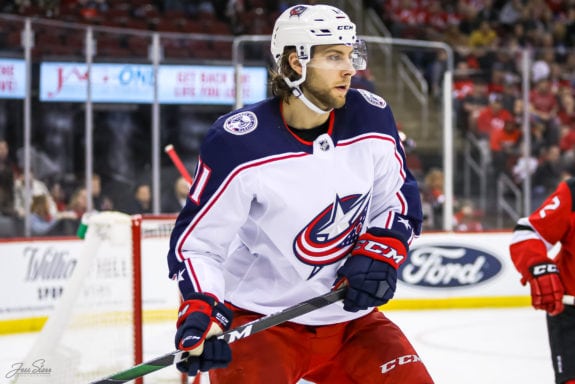 Domi's mixed bag. On tape, it's been a struggle for Domi but I am seeing pockets of good plays. He's an energy guy and someone who feeds off the crowd. This has affected him to start. He was taken off center because of his struggles. He may eventually end up at center again but Tortorella has put him on the wing to give him a chance to find his game. Tortorella recently said that he sent video to Domi from the season he scored 70 points. He wanted to remind him of what his good games looked like. While the struggles are still there, he has shown some promise with some decision making especially on the power play. Inconsistency has followed him throughout his career. But it is still too early to make any final judgments. Once he finds his groove, he'll enjoy some more success. We'll see if that happens sooner rather than later.
Atkinson just gets it. He had two milestones in this stretch. He scored his 200th NHL goal and also became the franchise leader in shorthanded goals. But in both cases when asked about how much it means to him, he said essentially "nothing." Atkinson has become one of the leaders of this team. Hearing him answer milestone questions like this shows us how much he has matured. He's also enjoying success playing on the top line. For him, it's about the team and doing what it takes to win. Tortorella would call this "handling himself like a pro." It's safe to say Atkinson has reached that level in his game.
Despite the early drama, the Blue Jackets are right in the race. It hasn't been pretty by any stretch. But as we sit here as of this writing, the Blue Jackets are exactly where they want to be from one aspect. They are right in the race in the Discover Central Division. They own wins over everyone in their division except for the opening two games against Nashville. They've shown they can compete with anyone in that division. They'll get a chance to work out flaws in their game. All things considered, the Blue Jackets are in a decent spot knowing they have so much more work to do. The games will get tighter. Points will be at a huge premium. But they are in this race. For as much to happen for one team as it has for the Blue Jackets, they'll take it. They should thank Joonas Korpisalo also.
Their upcoming schedule is very favorable with games against the Blackhawks, Red Wings, Predators and Hurricanes on it. If they can get through this stretch with 6-7 wins out of the nine, they can head into March with confidence knowing their schedule will be more difficult.
What a ride these Blue Jackets have been on to start. But they've made it and are now ready to focus on the rest of the season. Every team has their inconsistencies, but it's how you manage them that defines your season. The Blue Jackets have overcome a lot. That's why I expect them to still make these playoffs when it's all said and done. Thanks to their culture, they don't get rattled easily. That bodes well for them moving forward.
---
---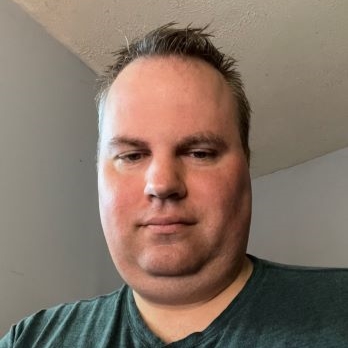 I am a fully credentialed writer who covers the Columbus Blue Jackets, Cleveland Monsters and Erie Otters as well as the Ontario Hockey League and NHL Draft. The 2021-22 season will mark eight seasons with the Hockey Writers. I am also the site's Credentials Manager.