The Edmonton Oilers are red hot, winners of three straight and six of their last seven National Hockey League games following their 3-0 blanking of the Montreal Canadiens on Thursday,
And after scoring the winning goal in Montreal, Jujhar Khaira is heating up. Since returning to the lineup on Feb. 6 after sitting in the press box for nine of Edmonton's previous 10 games, Khaira has two goals and two assists in four games.
Centering a line with wingers Tyler Ennis and Josh Archibald, Khaira has been key to the Oilers' current win streak. Over the three games, the six-foot-four forward boasts a team-best plus-5 rating. He also is tied for the team lead with three points during that stretch.
Now the question is, can he maintain an elevated level of play?
To this point of his Oilers career, the answer has always been a definitive no. In three full NHL seasons, the 26-year-old has a history of brief bursts and sustained slumps.
Ups & Downs
Over 69 games in 2017-18, Khaira had six separate streaks of at least five games without a point and recorded points in consecutive games just three times. He was hot in October and November, with a stretch of five goals (two of which were game-winning goals) and four assists over 10 games, followed shortly thereafter with a run of four points in four games. Then he had just eight points in his final 45 games, ending the season with 11 goals and 10 assists.
Khaira opened 2018-19 without a goal or an assist in eight games, the first of four occasions in which he would go seven or more straight games without a point. He then recorded four points in a stretch of four games and had a career-best four-game point streak at the beginning of November.  But he scored only once after Nov. 13, and notched just five points in his last 27 games, to finish the season with totals of three goals and 15 assists in 60 contests.
The 2019-20 season epitomized Khaira's inconsistency. He started off registering one lonely goal and zero assists through 21 games, before erupting in late November to score four times (including one GWG) in five games, teasing the Oilers and their fans who dared to believe he was finally turning the corner.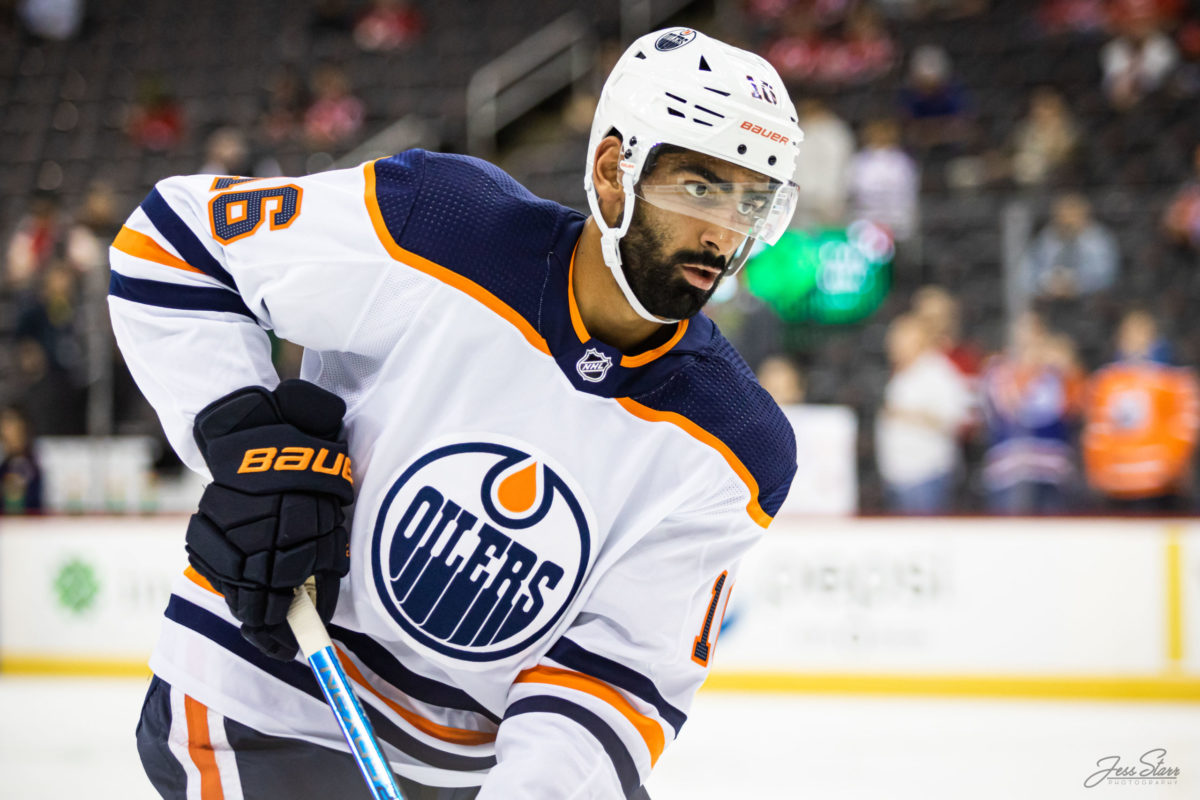 Those hopes were quickly dashed, as Khaira managed just one goal and four assists, to go with a dismal minus-12 rating over his final 38 outings. When the NHL suspended its season on March 12, 2020, he had six goals and four assists in 64 games.
Heading into 2021-21, there was no shortage of those who had seen enough from Khaira and felt it was time for the Oilers to move on from the Surrey, B.C., product. Edmonton GM Ken Holland seemed to concur, waiving Khaira on Jan. 11 prior to the season's start.
But just as he had become expendable to the Oilers, Khaira and his $1.2 million contract were not tempting any of the NHL's other 30 teams to snag him off the wire. And just a few weeks later, more than a few residents of Oil Country are quite happy he cleared waivers.
Back in the Lineup
After dressing for just three of Edmonton's first 12 games, Khaira has been a house afire since drawing in against the Calgary Flames on Hockey Night in Canada a week ago. He scored with a seeing-eye deflection on one of his initial shifts in Calgary and hasn't let up, making it impossible for coach Dave Tippett to take him out of the lineup.
He has points in three of four games and still found his way onto the scoresheet in the other game, dropping the gloves with Ottawa Senators forward Austin Watson in the nation's capital on Feb. 8. That wrestling match came just 101 seconds into the game and provided the Oilers an early spark in their 3-1 win.
The defining moment of Khaira's inspired recent play came in Edmonton's 3-0 victory over the Habs on Feb. 11. Driving the net hard, he took a beautiful feed from Archibald and fired it past Montreal goaltender Jake Allen to give the Oilers a lead they would not relinquish. The look of equal parts determination and elation as Khaira celebrated the goal with his teammates spoke volumes.
At his best, the 212-pound Khaira is a physical presence that is tough to play against down low and can be used to kill penalties. When he's not producing offensively, turning the puck over and taking bad penalties, Khaira is detrimental to the team.
An Oilers third-round pick in 2012, Khaira now has 23 goals and 34 assists in 225 career games. In seven appearances this season, he's scored twice and added three helpers, with all five points coming in his last five games.
Is this finally the time he turns a mini heater into a hot streak that bets a season of reliable contribution, night-in, night-out? Edmonton sure hopes so.
---
---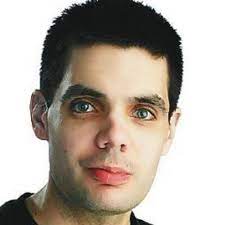 Brian is an Edmonton-based sports writer and broadcaster. His experience includes working as a sports reporter for the Edmonton Sun, where he covered the Edmonton Oil Kings 2013-14 Memorial Cup championship season.