The 2019-20 season as a whole was successful for the Edmonton Oilers. It is no secret that this franchise has struggled over the last decade, so them making the playoffs for the first time since the 2016-17 season, as well as just the second time since their Stanley Cup run in 2005-06, feels like reason enough to celebrate.
The improved season meant many solid individual years for many Oilers players. Of course, Connor McDavid and Leon Draisaitl get all the hype (and deservedly so), but there were many other players who also stepped up for this team last season.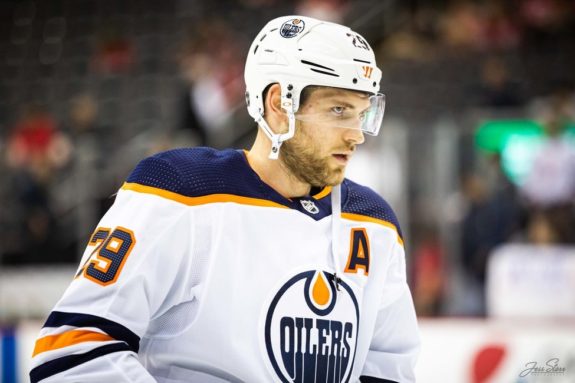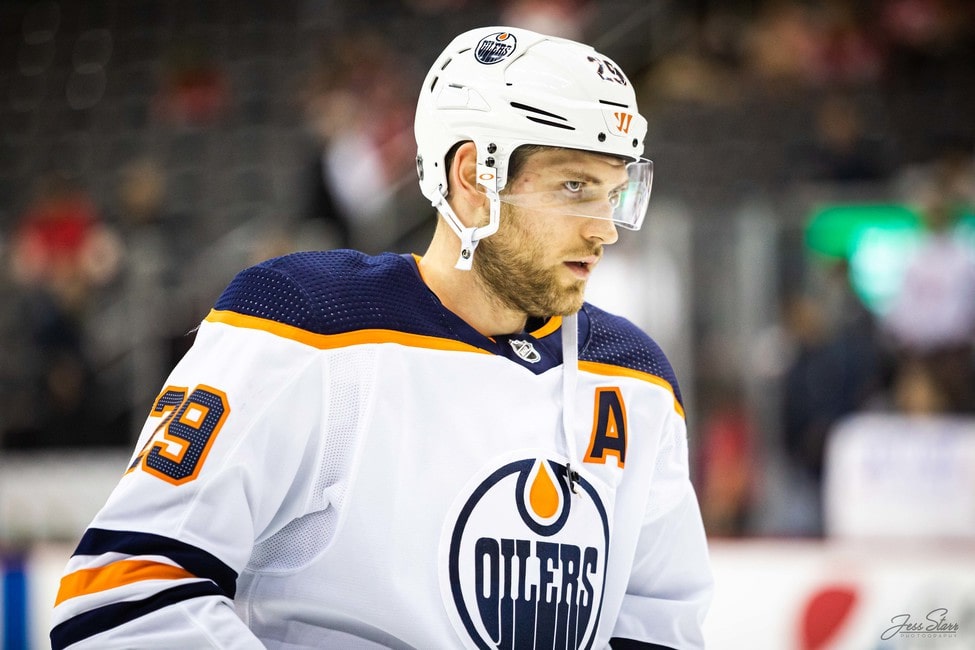 Despite the majority of their players having solid individual seasons, one who did not have one was Jujhar Khaira. The 26-year-old struggled in nearly every facet of the game, and as a result, he often found himself glued to the bench or watching from the press box. Had these struggles just taken place last season, it would be easy to forgive and just be considered an off-year.
Unfortunately for Khaira, that is not the case, as he struggled during the 2018-19 season as well. This is very disappointing given that he showed some real promise as a rookie in 2017-18 when he put up a career-high 11 goals and 21 points in 69 games. While those numbers are nowhere near elite, they provided nice secondary scoring on a team that lacked and continues to lack just that.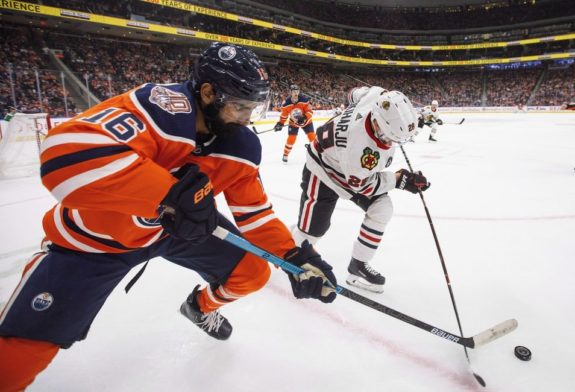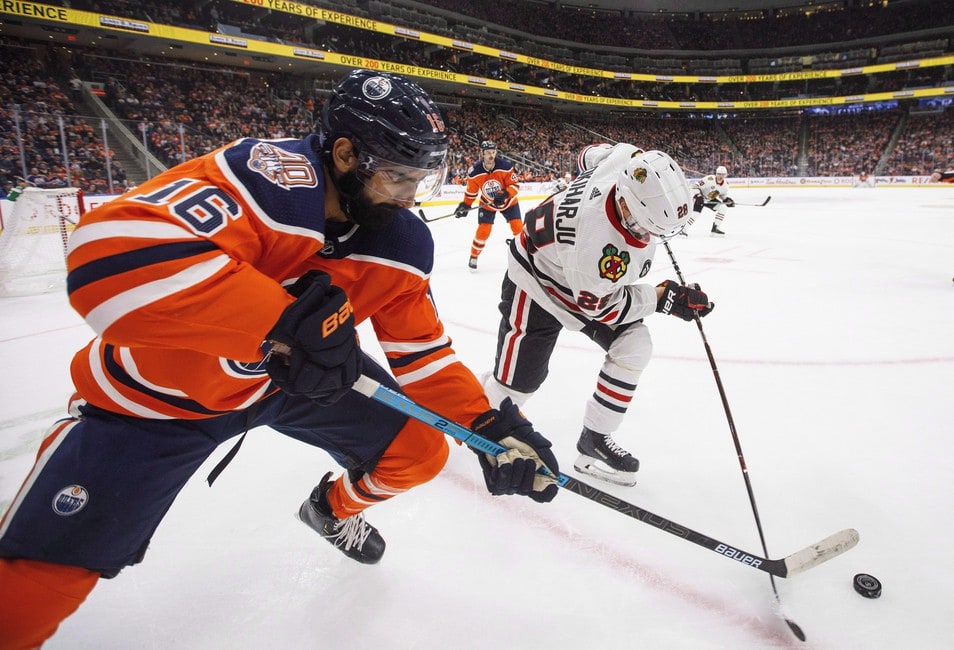 Given that we have now seen three seasons (218 regular-season games) from Khaira, and two have them have been quite poor, it is safe to say the first season may have been more of an outlier than what can be expected from him on a regularly. As last season proved, when he is playing poorly, he can have a very negative impact on this Oilers' team.
A Season to Forget
To put it simply, the 2019-20 season was a complete trainwreck for Khaira. He managed just six goals and 10 points in 64 games while finishing with a plus/minus of -19, finishing ahead of only James Neal, who was a team-worst -20. Of course, there's plenty to argue egarding plus/minus and whether or not it is a good stat. However, even if you were to give Khaira a pass on that, he had plenty of other negative stats that further prove how bad of a season he had.
Often times when Khaira was on the ice, the Oilers were hemmed in their own zone, as opposing teams seemed to have the puck on a string during his shifts. This is backed up by puck possession stats that show the Oilers were only in control of the puck 44.9% of the time he was on the ice. That ranked him 18th of just 22 players on the Oilers' roster who played 20 or more games.
On top of that, despite hardly having the puck on his stick, he still managed to have 36 giveaways on the season. While that number may not seem bad by itself, it translates to 2.69 giveaways per 60, which was the fifth-worst on his team.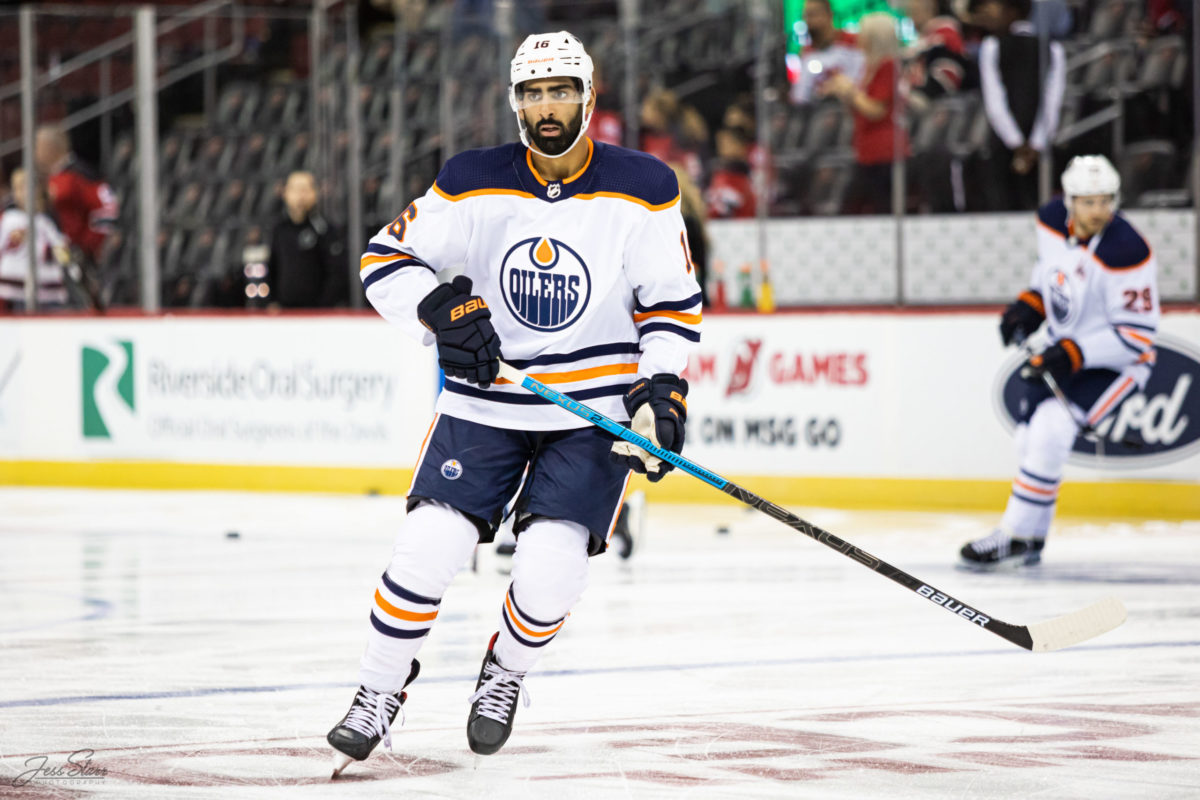 The only players who averaged more giveaways were Leon Draisaitl, Connor McDavid, Ethan Bear, and Zack Kassian. Keep in mind those are some of the Oilers' best players who all have the puck on their stick far more often than Khaira and play far more minutes. The first four all averaged well above 20 minutes of ice time per game, while Kassian averaged 15:40. Khaira, on the other hand, managed just 12:32.
Hurting His Team
While it is quite obvious he struggled offensively, given the fact he had just 10 points last season, he wasn't much better defensively either. His offensive point share, which is an estimate number of points a player contributes to his team in the standings due to his offense, ranked second to last on the entire team, finishing above only above Patrick Russell, who didn't score a goal all season, at -0.6. This means that Khaira's offense was so bad last season it was actually causing his team to lose points, despite playing in a fourth-line role that isn't relied upon for scoring.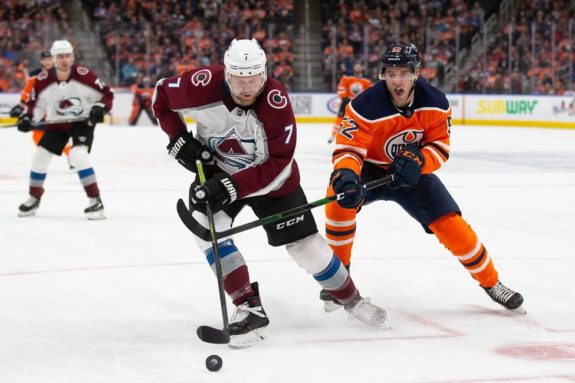 His defensive point share, as brought up above, was not a whole lot better, coming in at just 0.3. This tied Patrick Russell for the Oilers' worst in that category. As if this wasn't already bad enough, remember the beginning of the article where I mentioned his only teammate with a worse plus/minus was Neal? Well, despite Neal struggling at even strength, he was still valuable thanks to his great production on the powerplay, an element which Khaira does not bring. As a result, he had the team's worst even-strength goal differential at -19, placing him three back of Riley Sheahan, who had the second-worst at -16.
Good Penalty Killer When Available to do So
The one area both fans and head coach Dave Tippett will point to where Khaira provides value is on the penalty kill. It is a fair point, as he averaged the fourth-most minutes on the penalty kill of any Oilers' forward last season, at 1:35 per game. He was certainly one of the reasons his team had the second-best penalty kill in the entire NHL last season at 84.42 percent.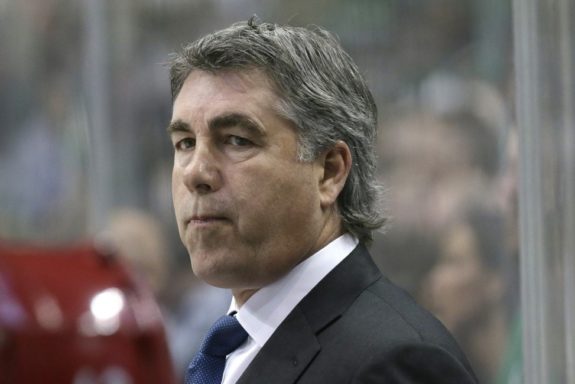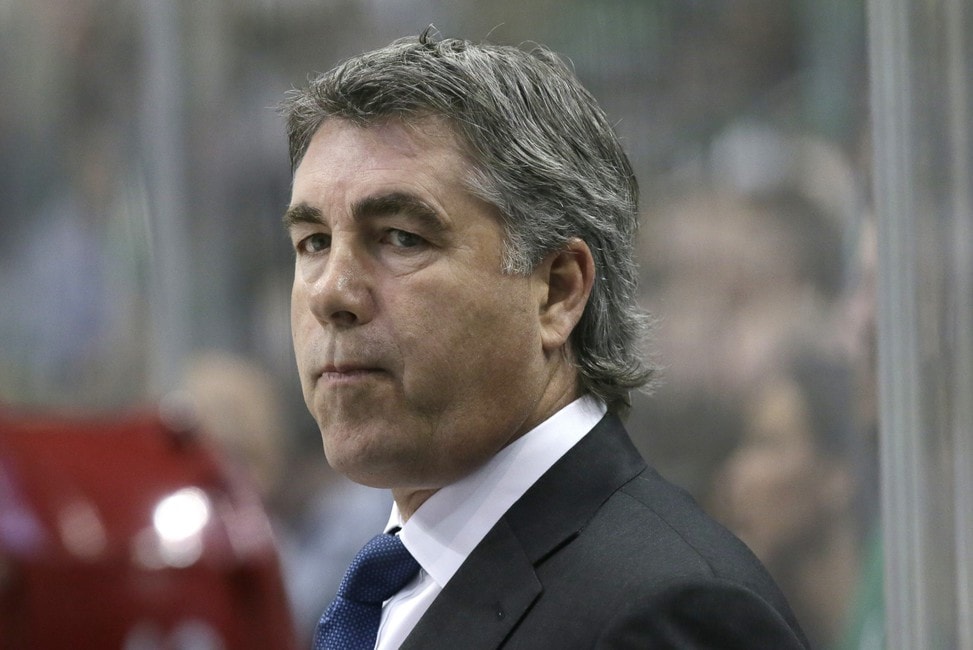 However, as good as he was on the penalty kill last season, he was also a big part of the reason his team was shorthanded as often as they were. His penalty minutes per 60 was the second-highest on the Oilers, at 1.20, trailing only Kassian at 1.43. This is unacceptable from a player who was as bad in as many other areas of the game as Khaira was last season.
Time to Move On
Though it is disappointing, given that the Oilers were able to both draft and develop Khaira, they need to cut bait. He is hurting this team in many areas and doesn't provide enough value in any part of his game to make up for it. Given that the Oilers have plenty of other options up front for the 2020-21 season, there is no reason he should be a part of this roster moving forward.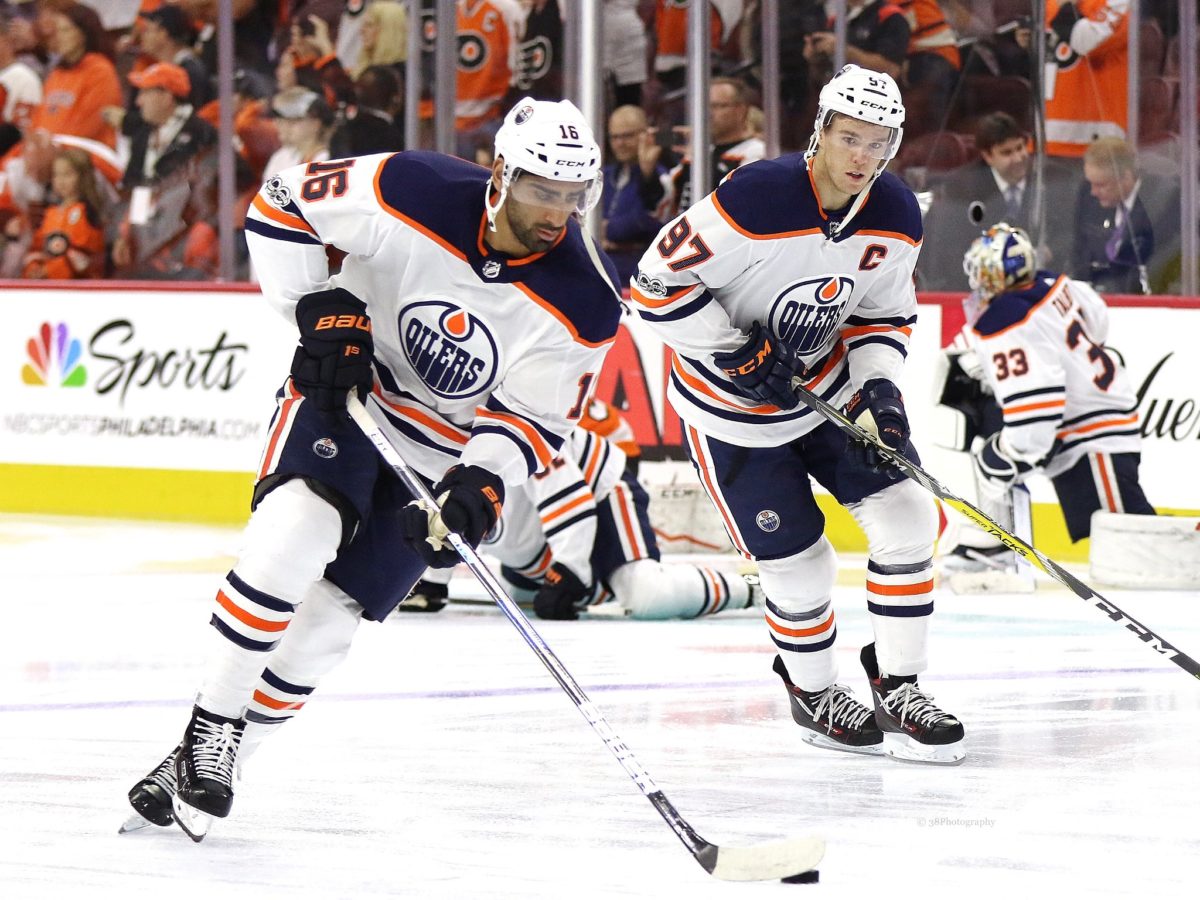 With how bad Khaira has been the past two seasons, it is hard to say whether or not he would have any value on the trade market. Regardless, general manager Ken Holland needs to find out if he hasn't already. Shedding his $1.2 million cap hit, even if there is nothing of value coming in return, would be addition by subtraction for a cap-strapped team like the Oilers.
---
---
Colton Pankiw is a former Jr. A hockey player who now provides his knowledge of the game through writing. He's been a very active and reliable source for nearly two years at The Hockey Writers. He is a credentialed writer for the Calgary Flames but also does features on other teams throughout the league. Other writing contributions include: Yahoo Sports, Las Vegas Chronicle, Oil On Whyte, and Markerzone.com. Colton is also a co-host of both Oilers Overtime and Flames Faceoff podcasts. Any interview requests or content info can be made through him on Twitter. Take a look at his work here.