In this week's Montreal Canadiens News & Rumors rundown, we'll look at the Phillip Danault contract negotiations, ECHL expansion news, George Laraque's challenge to Mike Tyson, and the return to play.
Danault Contract Drama
Phillip Danault is entering the final season of his current three-year deal paying him an average of $3.083 million. Over the last two seasons, he has centered the Canadiens' top line with Tomas Tatar and Brendan Gallagher on his wings. This line has faced top lines and has shown itself capable of controlling the play and being a net offensive line while shutting down that top opposition.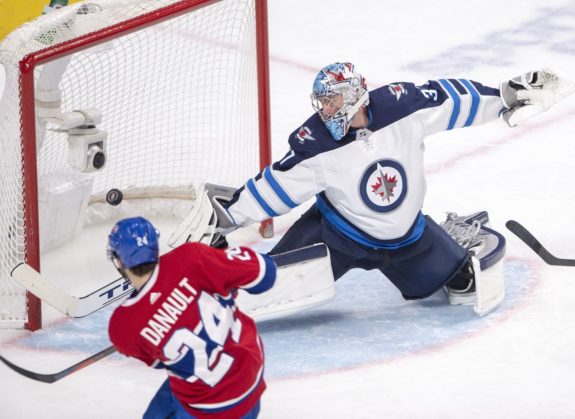 Danault has been the Habs' top faceoff specialist for the last few seasons, and finished sixth in Selke Trophy voting as the NHL's top defensive forward. That being said, the return to play saw both Nick Suzuki and Jesperi Kotkaniemi relegate Danault to a checking line role, something he has openly stated he doesn't want:
"I never said I want to be the first-line centre and be, like, the man every game. The way I view things is the day I will be set on a defensive role, full time, that day will be like I want to stop getting better every year. So that's the way I was viewing things. I want to get better offensively, defensively, I want to do both. I don't want to be sitting in one chair."
Currently, it is reported that there are no ongoing negotiations with the Canadiens. As the season approaches, it is obvious that Danault will be used to insulate the young centers, and, may be seen as a long term solution to do so as he is a local product, is a reliable defensive player as well as the fact head coach Claude Julien's game plan relies on rolling four lines. Danault's ice time has averaged top-line minutes the last two seasons, there is no reason to believe it will be cut back as he is relied upon for key situations as well as on the penalty-killing units. 
The questions surrounding his future with the club will remain until he is either re-signed, or traded.
Larry Carriere Leaves Canadiens
After spending the last 10 seasons as an assistant general manager with the Canadiens, Larry Carriere has decided to take a break from hockey.
In conversation with the Montreal Gazette's Pat Hickey, he notes he is taking advantage of the pause the pandemic provided to regroup, spend time with his family then decide his next steps.
"These are unique times and I've been 42 years in the NHL, seven as a player, 20 years in Buffalo as a scout and in management, five in Washington and 10 in Montreal. And that makes a long career in something I feel fortunate to realize after dreaming of this while playing as a kid in Parc-Ex and St-Laurent."

Larry Carriere (Hickey on hockey: Hockey lifer Larry Carrière parts ways with Canadiens, Montreal Gazette, 27 Nov 2020)
There is no indication this decision is due to any falling out with Canadiens' management or ownership and legitimately seems to be a chance for Carriere to choose his next challenge in life. The pandemic has given us all a unique perspective and for some, a renewal of focus on their life's priorities. His departure leaves a key position in the organization to be filled.
Expansion ECHL Team Looks to Local Talent
Trois-Rivieres has been awarded an expansion ECHL franchise, led by Mark Weightman, former Montreal Alouettes president and former vice-president of the Laval Rocket. 
Currently, the new franchise has not signed any affiliation agreements, however, the Canadiens would be seen as ideal partners as they are only 150 kilometers away and, as an institution in the province of Quebec, could provide instant legitimacy and additional gate-drawing power.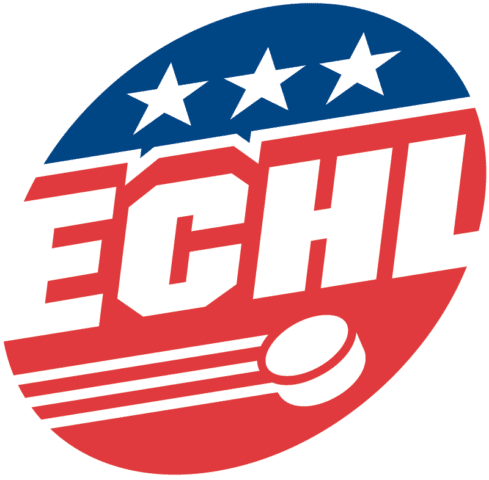 Normally, an ECHL franchise signs up to half of its roster itself while the other half is filled with prospects or two-way AHL/ECHL contracts signed by the NHL affiliate. Which, in this case, could be beneficial if the Canadiens do secure Trois-Rivieres as an affiliate as they are going to be looking to add as much local talent as possible.
"It's one of those areas we find interesting in this context. We know many QMJHL players that perform well and have potential but pass under the radar going undrafted in the NHL Entry Draft. Perhaps that is due to injuries or size or that they were late bloomers. They may only need a few more years to develop"

Mark Weightman (translated from French)
This path could be a public relations and development coup for the Canadiens if they can affiliate. They could also use this new team to help modernize their development system that will begin to be flooded with new prospects.
The Power Play
Canadiens' associate coach Kirk Muller has been in charge of the power play (PP) for the last few seasons, and it has not been producing very well recently, finishing 30th in 2018-19 with a 13.3% rating and improving slightly to become 22nd with a 17.7% success rate in 2019-2020.
If the Habs have playoff aspirations, the PP must improve into the top 15 of the NHL rankings. The new additions for the Canadiens could help in that regard, something Muller openly stated in a recent interview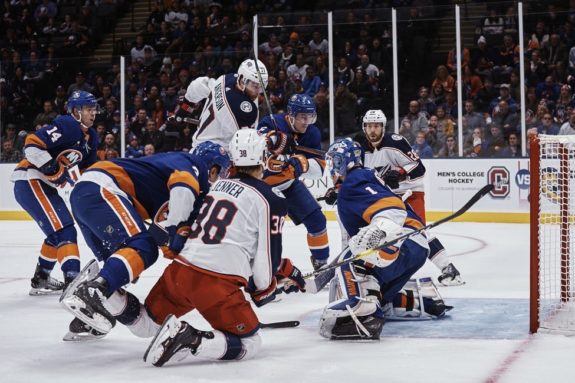 "Anderson and Toffoli have great hands. I've looked at their clips from their previous teams and they're adaptable. They can play on the half-wall or they can fit in the middle, providing a goal line-type presence. They've had some success in those areas and that will help us because we have some good guys on the perimeter like (Jeff Petry) that can establish shots, but these are guys that are willing to play inside and make plays in tight areas."

source – 'Canadiens' power play needs swagger on home ice, Kirk Muller says' – Pat Hickey – Montreal Gazette – 11/26/2020
If the additions of Tyler Toffoli and Josh Anderson can provide more PP options, then it could force teams to game plan for more than just shadowing Shea Weber to prevent him from taking his shot.
Laraque vs Tyson
Georges Laraque seemed to enjoy the recent Mike Tyson – Roy Jones Jr exhibition bout for charity. The former Canadiens enforcer seems to want his turn now. Laraque has made an open challenge to Tyson and his agent has now contacted those representing Iron Mike. 
It is now between the agents to negotiate this duel. It's clear Laraque was not intimidated by Mike Tyson, quite the opposite, he seems excited by the possibility of stepping into the ring with a boxing legend. Even for charity, fans can be certain that both fighters would provide those watching a great show.
COVID Hits Wisconsin 
Over the weekend, RDS, the francophone sports channel in Quebec, broadcast the NCAA matchup between Wisconsin and Arizona State, giving local fans a chance to watch Canadiens prospects Cole Caufield and Jack Gorniak.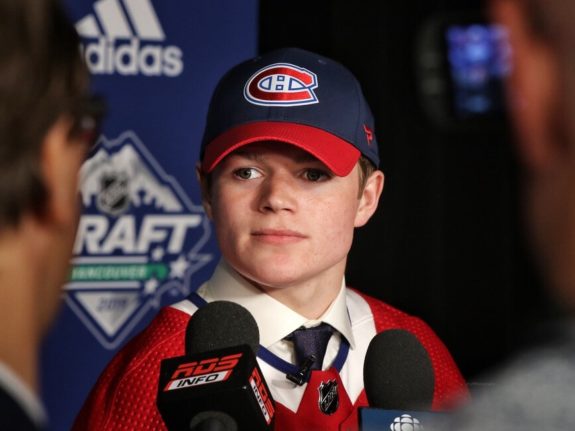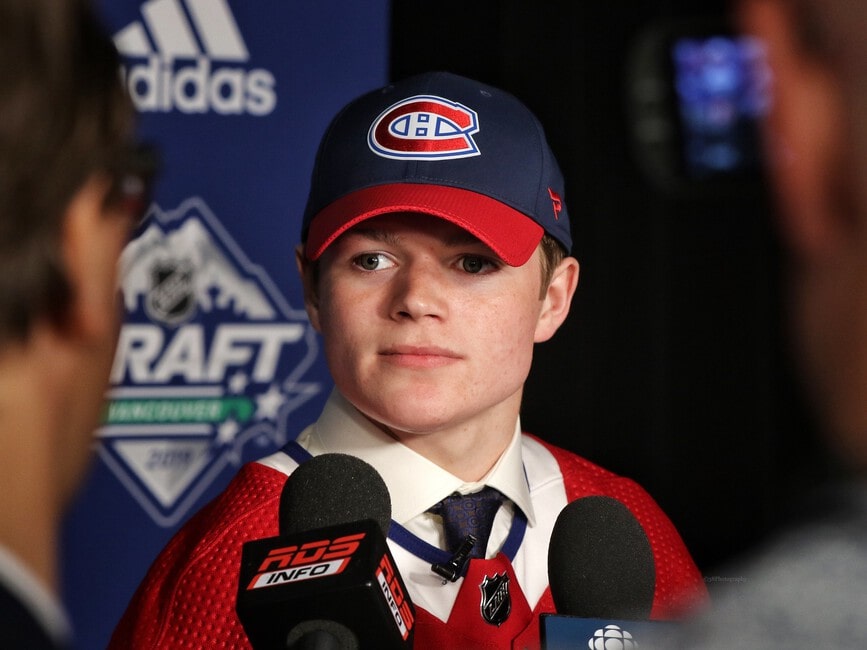 Some came away disappointed as the Wisconsin Badgers were unable to solve Arizona State, losing both contests. Gorniak was able to score a goal however Caulfield was unable to produce any points. 
Fans should keep in mind that Wisconsin played the weekend series using a shortened bench of nine forwards, as Roman Ahan, Tarek Baker, Dominick Mersch and Ty Pelton-Byce all tested positive with COVID-19 (Todd D Milewski, 4 Badgers men's hockey players out for Saturday game sources say, Wisconsin State Journal, 28 Nov 2020). This type of impact on lineups will continue until there is finally a vaccine or until teams have access to expanded rosters they can use for call-ups.
Return to Play
The clock is ticking on having the return to play plan in place if the NHL hopes to begin the season on Jan. 1. The likelihood of that happening is slim due to the lack of talks over the past weeks.
With owners in search of an additional 13% deferral (from Larry Brooks, NHL wants players to defer more money despite recent deal, NY Post, 17 Nov 2020) from the players only four months after signing a new contract that included a 10% deferral for the 2020-21 season, it's hard to see players budging on this new demand. If by chance a deal is reached on when to start training camps, TSN Insider Darren Dreger does make a valid point. 
With the pandemic in the midst of the second wave, how the league approaches, where to play, if there is a bubble and the length of its schedule will decide the timelines on training camps. If a post-Christmas camp is selected it may be likely to see a shortened camp similar to the one seen in August prior to the playoffs. There is no doubt NHL fans are hoping this week does provide them with a timeline and some answers about next season.
As Bergevin and the Canadiens continue making moves during this important offseason, keep an eye on The Hockey Writers and our Podcast Network and THW Live on Facebook for the latest Canadiens news, notes and rumors.
---
---