Elvis Merzlikins made two critical mistakes that ultimately cost the Columbus Blue Jackets a chance at victory on Sunday night. But that isn't the reason why you should be worrying about this team.
Against a very depleted Chicago Blackhawks' team who have several regulars out due to either injury or Covid protocol, the Blue Jackets were only able to score one goal. Ten games into this season, that's the reason why you should be worried.
It's the same struggle the team has been dealing with for some time. The offense just isn't consistent enough. It's not a matter of effort. The players are trying to find ways to score. But they cannot consistently finish.
A Quick Recap
The Blue Jackets have scored more than three goals in a game just once this season and have been held to two or fewer in six of the 10 games. They scored just three goals in the two combined games in Chicago.
While Merzlikins knows better in that situation, the offense didn't do him any favors. Boone Jenner said postgame Sunday that "We'll pick him up here." The whole team needs to pick up Merzlikins.
Not counting those two mistakes, Merzlikins stopped 33 of 34 shots. He had the Blue Jackets in position to try and take two points from the game. The goaltending is not the issue here. Merzlikins owned his mistakes postgame. He said the team "doesn't deserve my mistakes." He'll recover from this just like he did with the situation in Winnipeg last season.
But the conversation that needs to happen is how can the Blue Jackets get out of this funk? Based on points percentage, if the season were to end today (luckily it doesn't), the team would be fifth in the Discover Central Division and would miss the playoffs. The main reason for that would be 2.30 goals/game. That is simply not good enough.
Laine to the Rescue?
All signs seem to be pointing to Patrik Laine making his Blue Jackets' debut on Tuesday night against the Dallas Stars. But he is on injured reserve and would have to be activated. That means a corresponding move would have to be made in order to clear a place for him.
Assuming this happens, Laine would be looked upon to help jump start this offense. With his talent and his shot, he certainly could do that. But if he does make his debut Tuesday, he would have had just a skate on Monday and the morning skate Tuesday. How quickly can he get acclimated to his new teammates?
Perhaps Laine's impact can be felt throughout the entire lineup. Time will tell on that front. But each to a man, every Blue Jacket has to prioritize finding their offensive game. It doesn't have to be pretty or full of highlight reel plays. They just need to get back to basics.
Three Things They Must Do
By getting back to basics, the Blue Jackets have three things they can do to awaken from their offensive slumber. If they can do these things, they'll get on the right path for the season.
First, they need to get their passing in order. It has been brutal for the most part. Their missed passes have put a full stop on their transition game. That's where the top-four defensemen need to do a better job. Seth Jones said on Sunday that they need to be better and called out a couple of key items in which there needs to be an improvement. They need to move their feet more. They need to join the rush more. And they need to have sharper puck movement. It is critical that this element of their game gets in order. As the season goes on and the team gets more practices and games under them, I do expect this to improve.
Related: Blue Jackets Must Get More From Their Top Four
Second, the Blue Jackets need to attack the net. The goal that Jenner scored on Sunday is a perfect illustration of this. He used his speed to make a play but then crashed towards the net and was rewarded with a rebound chance. John Tortorella always talks about playing in the blue. They must find a way to get in tight on the opposing goalie and cause havoc. All too often the work of the opposing goalie has been way too easy. There's not enough traffic and commotion around the net. Create second and third chances. Make the other team use their energy to defend. Go north will serve the Blue Jackets well if they take this to heart.
Third, they have to stay confident. This is a talented team. They just have to find a way to put it all together. Werenski and Jones aren't going to struggle all season. The forwards know they have much more to give. But they can't start doubting their abilities. They can be a good team. But they need the confidence to know they are a good team. So far this season, some players are skating as though they lost their confidence. With Tortorella under the helm, he'll do whatever he can to instill confidence in the players.
Regardless of how it all shakes out, the Blue Jackets have to find their offense fast. There's no question the team is excited to have Laine join them soon. But for this team to find their offensive identity, it will take every player doing their part and doing their part better to get them to where they want to go. Otherwise, they'll miss out on the playoff dance. That's the last thing anyone on this team wants.
The GBU: Game 10
Good: Jenner's line was dominant. The line of Jenner, Jack Roslovic and Liam Foudy were clicking. They scored the only Blue Jackets' goal of the game and had several other chances. This line could stay together once Laine is ready to join the lineup.
Bad: See above. You shouldn't lose games against a completely depleted lineup.
Ugly: Merzlikins' two mistakes. Yes the plays were not good. As mentioned above, the offense has to score more in support of the goaltender. But with that said, Merzlikins does have a part in this too. Make sure the puck gets out of danger. He likes to play the puck and that isn't going anywhere. But he needs to execute on those plays. Especially in a 1-1 game where your team is struggling on offense, he can't let those plays happen. Good on him to own the situation. But on this night, it cost his team.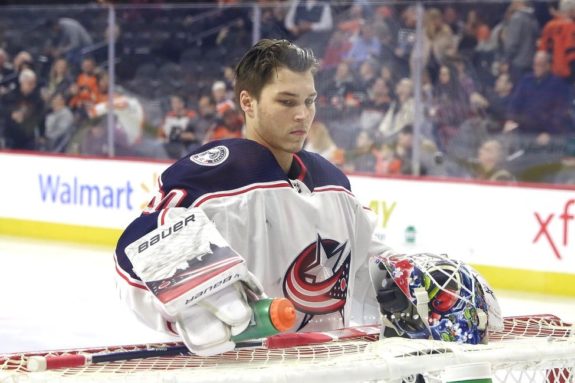 Side Dishes
The Blue Jackets are working with Columbus Sports and Entertainment to put a proposal together to have fans come into Nationwide Arena at some point. The proposal is still being worked on before it is submitted to Columbus Public Health. Much more to come in the near future, but the process has started.
Both Nick Foligno and Cam Atkinson need one goal to reach 200 goals in their NHL career. Seth Jones needs just one assist for 200 in his NHL career.
Joonas Korpisalo is your expected starter for Tuesday night. In his last four outings, he's 2-0-2 with a 2.17 goals-against average and .936 save percentage. If he keeps this up, you wonder when he'll get consecutive starts. It hasn't happened yet but that could change at any time. Stay tuned.
---
---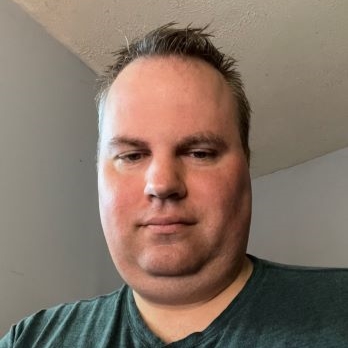 I am a fully credentialed writer who covers the Columbus Blue Jackets, Cleveland Monsters and Erie Otters as well as the Ontario Hockey League and NHL Draft. The 2022-23 season will mark nine seasons with the Hockey Writers. I am also the site's Credentials Manager. Please take note of the updated Twitter handle: @mark_scheig.