The Columbus Blue Jackets are back after the All-Star Break and their bye. They have 31 games left in the 2022-23 season. We are also exactly three weeks away from the NHL Trade Deadline.
---
---
There is plenty of news around the Blue Jackets to get caught up on. Between the deadline and finding ways to grow as a team, they still have a lot they want to accomplish before the offseason. Let's dive right in.
Latest on Laine
After practicing in full on Thursday, Patrik Laine did not take part in the Blue Jackets' morning skate on Friday. But stand down. He is playing against the Maple Leafs.
When pressed for a reason, coach Brad Larsen said Laine's "just taking a morning off this morning." But no further details were given. "I gave you all the information I can give you right now," Larsen said.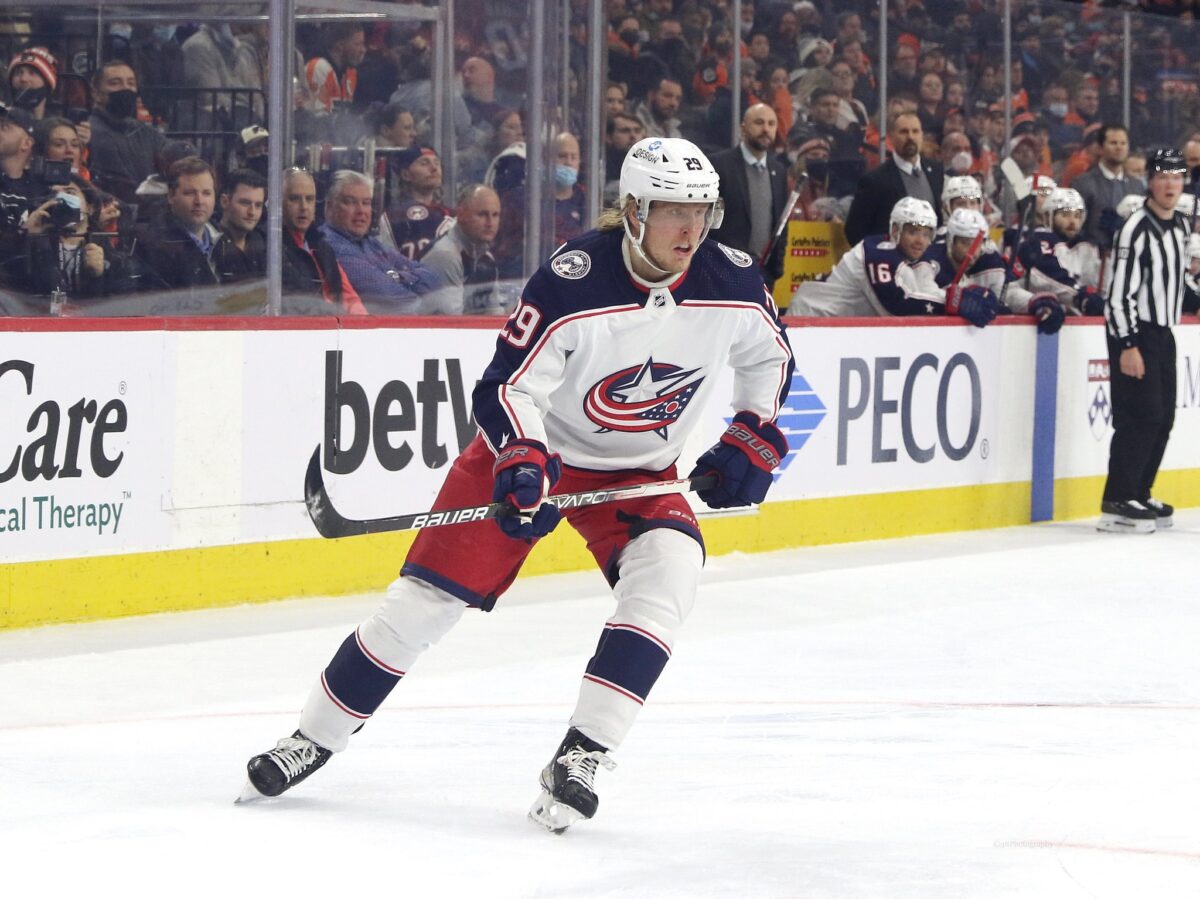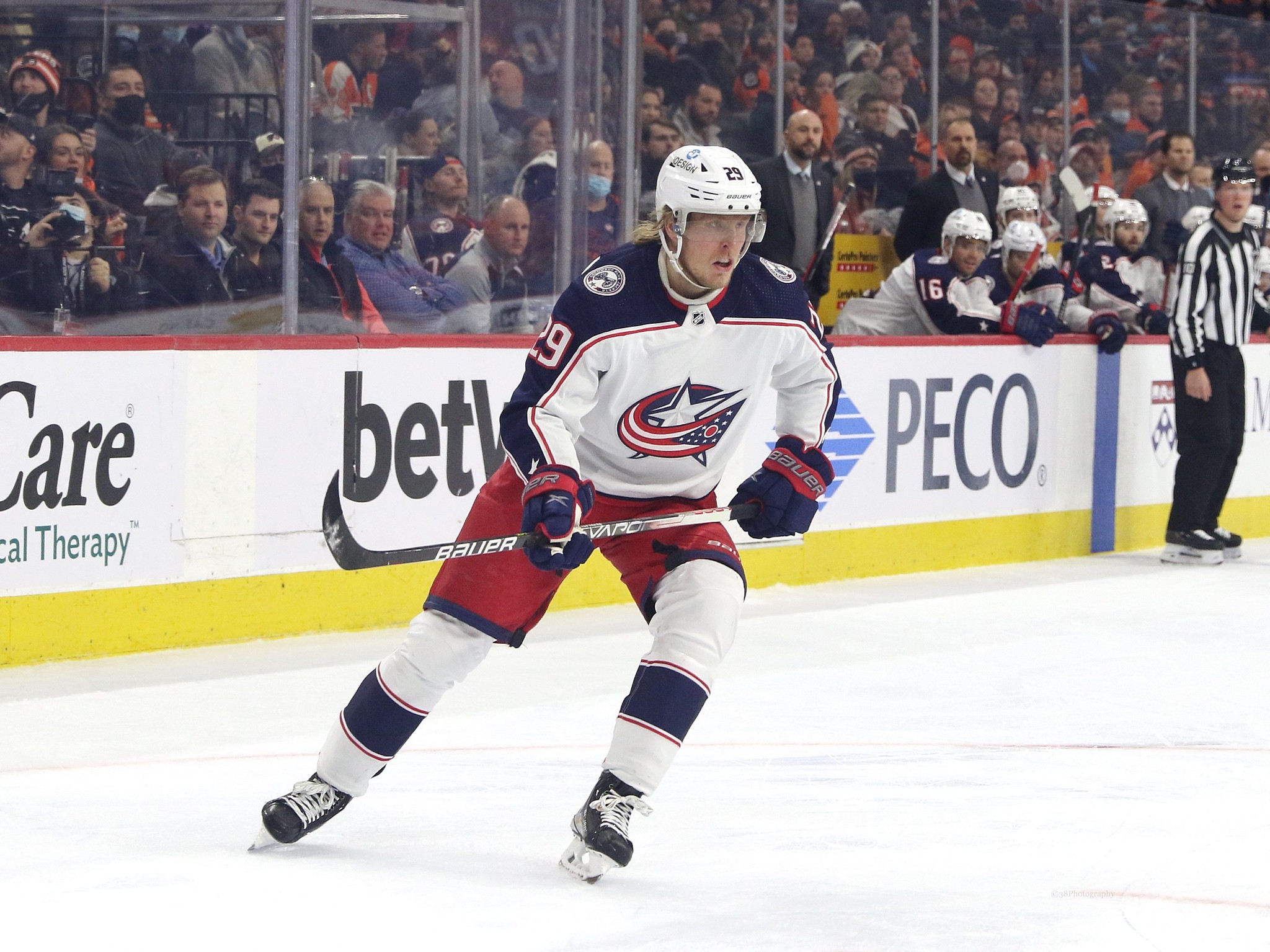 Unless otherwise told, this is a case of a player taking the option. The Blue Jackets held their longest practice of the season Thursday. They practiced for an hour and then held a mini scrimmage.
We'll see if anything comes from this later in terms of if Laine is dealing with anything injury wise. But he is good to go for Friday night.
Gavrikov Interest Around League
With just three weeks to go until the NHL Trade Deadline, we're getting to a point where decisions have to be made. This includes which teams want to seriously pursue Vladislav Gavrikov.
It is believed that the Oilers, Maple Leafs, Bruins and Kings are among others who have expressed various levels of interest in Gavrikov. The question becomes who is willing to pay the price that reportedly must include a first-round pick.
Maple Leafs coach Sheldon Keefe was asked about Gavrikov. Here is what he had to say. "(He) defends hard and will close space on you, good gaps, good sticks, blocks shots and on Friday all those kind of things. (He'll) look to make it hard on you."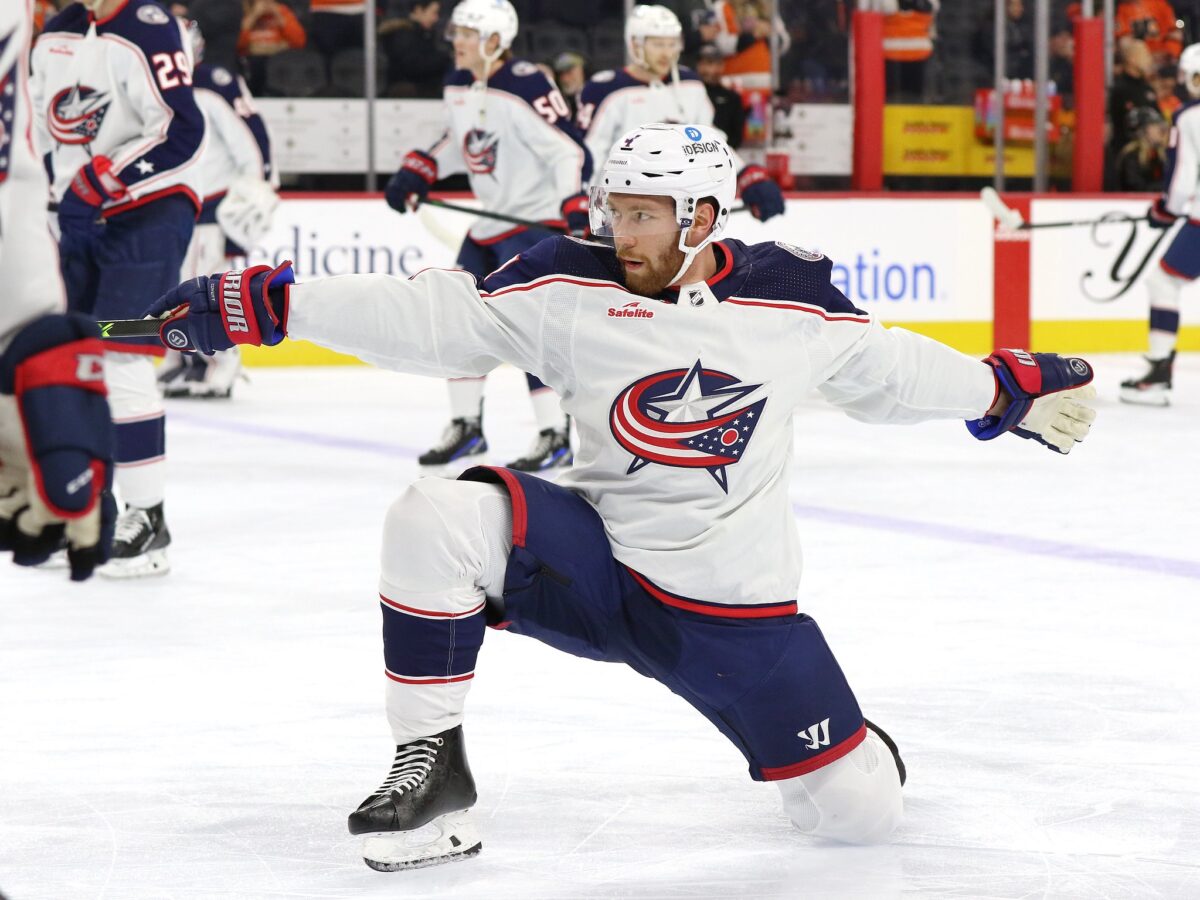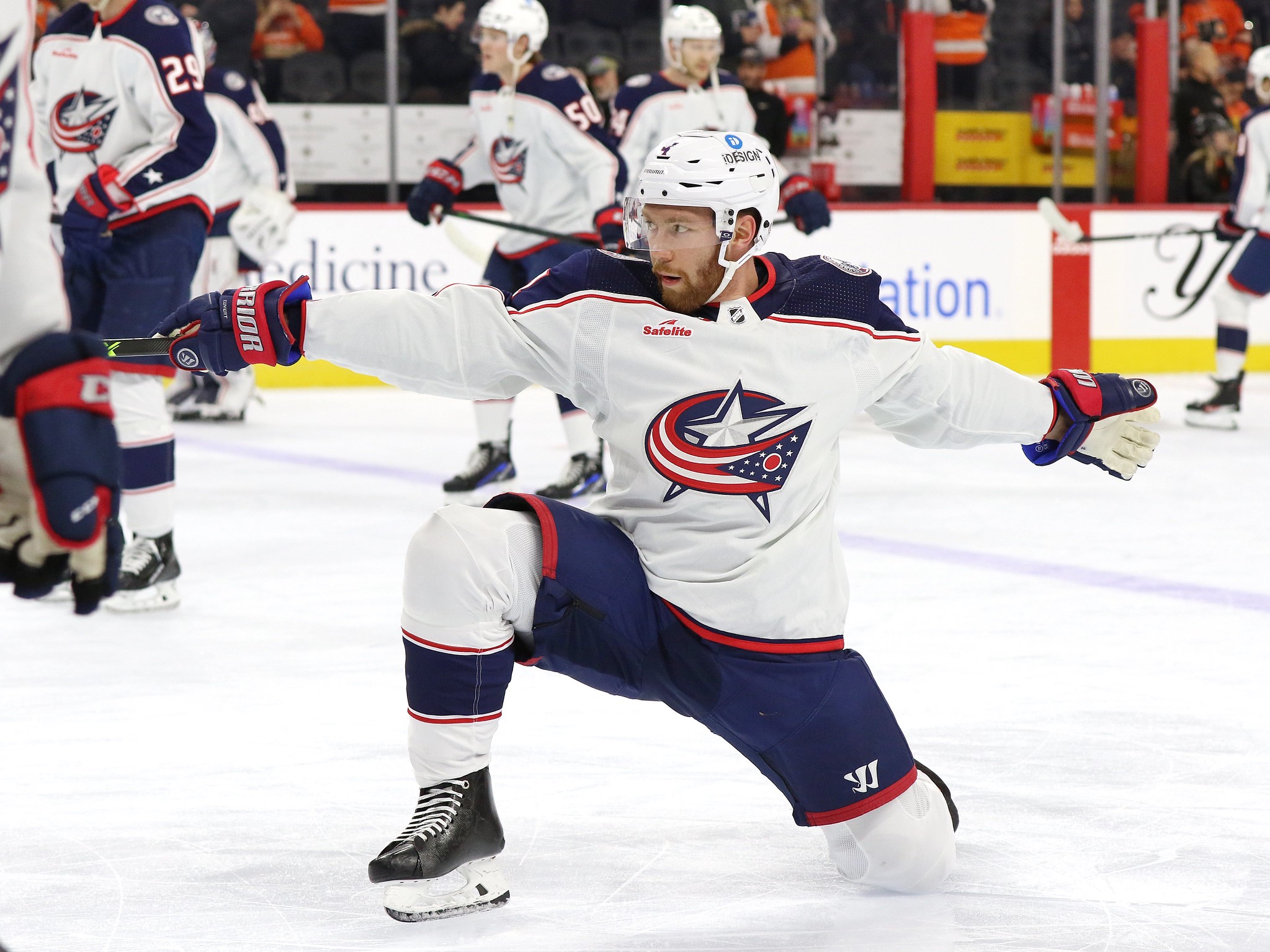 That sure sounds like something the Maple Leafs would want in their lineup. However based on Kyle Dubas' comments from his Thursday presser, he didn't seem interested in giving up top picks or prospects for some of the bigger name players. Whether that's an attempt to throw everyone off the scent remains to be seen. The bottom line is the Maple Leafs will get a good look at Gavrikov Friday and Saturday.
It's not a matter of if Gavrikov will be traded, it's to whom and for how much.
---
Latest News & Highlights
---
Berni's Prime Opportunity
Larsen has talked all season about players taking advantage of opportunities. Defenseman Tim Berni continues to do so. He was called back to the Blue Jackets after the All-Star Break while Marcus Bjork remains with the Cleveland Monsters.
Larsen talked about what made Berni stand out and get the call over Bjork.
"There's competition, and a little bit of left shot, right shot helps," Larsen said. "We have a lot of righties as you know. But really when you look at the body of work, I think his +/- isn't great and he's not an offensive guy as far as what (Berni) brings. But if you look at his game, it's consistency. It's his competitiveness. It's his ability to skate out of traffic and recognize plays that are there an take what's in front of you. I think he does a really good job with that and he's earned that right (to play.)"
"With Bjork, same thing he's consistent. I think foot speed is one of those things that it's gonna be constantly working on with him. But I love his competitiveness. I love that he can move a puck with poise under pressure. He's done a good job of that. But we are getting two guys back tonight so that's what happens."
Berni will play in a top-four role next to Erik Gudbranson. He's taken full advantage of this opportunity and put himself in position to play a prime role down the stretch of the season.
Side Dishes
Joonas Korpisalo will start Friday night against the Maple Leafs. In case you are keeping count, that marks his 22nd start of the season. Meanwhile Elvis Merzlikins, who's now expected to start on Saturday in Toronto, has 18 starts. Daniil Tarasov has the other 11 starts. Korpisalo has played like the number-one starter of late as evidence by the number of starts and getting the first call after the break. It will be up to Merzlikins to make a case to earn more starts when given the chance.
Both Nick Blankenburg and Adam Boqvist will return to the lineup on Friday after each overcame upper-body injuries. Expect them to play together on the third pairing.
You Might Also Like
Yegor Chinakhov's recovery from an ankle injury hasn't gone as planned. On Thursday, Larsen said that more time will be needed before he is ready to return.
While both are still a ways away, it was good news to see Carson Meyer and Justin Danforth get some skating in. Danforth is coming up on four months removed from a torn labrum. Meyer is recovering from an oblique strain. A good first step achieved for each on their road to a return.
And as if this season needed to be extended, the NHL announced on Friday that the finale with the Buffalo Sabres will now start at 7:30 P.M. instead of 7:00 P.M. This season truly will not end, will it?