The Columbus Blue Jackets' series against the Nashville Predators told two different stories. One game was a dominant 3-0 shutout performance, and the other was an abysmal effort in a 4-2 loss that could have been much worse.
Here are some key takeaways from those two games, where the Blue Jackets stand and what areas they must improve on if they plan to make the Stanley Cup Playoffs.
Columbus' Defensive Inconsistencies Continue
One of the team's biggest inconsistencies this season has been their blue line. The series against the Predators reiterated that.
In the first game of the series on Thursday night, they gave a solid defensive performance. The defense was active in front of goaltender Elvis Merzlikins, blocking 15 shots and helped him earn another shutout. Merzlikins had high praise for his defense after the game:
"I'm really happy for the win, for the points, and obviously for the shutout," Merzlikins said postgame. "But… the team helped me. I had too many rebounds in front of me, and they took care of them – and they blocked the shots when I wasn't (making saves)."
The second game of the series was a completely different story; the defense was back to struggling. The Blue Jackets gave up four goals, including two in the first 45 seconds of the third period, which broke a 2-2 tie and ultimately led to their defeat.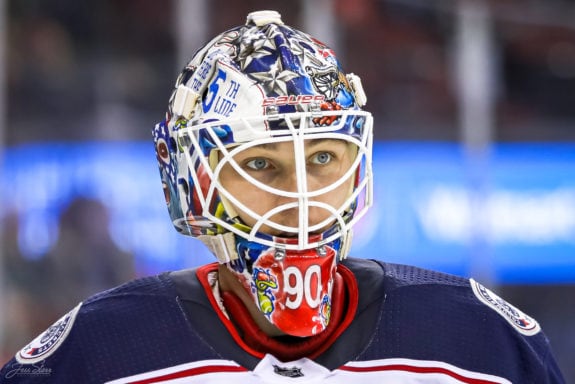 All season, the defense has been sloppy with the puck, allowing opponents to get into high-danger areas too easily, and they've had up and down performances. It doesn't help that Zach Werenski has been out of the lineup for much of the season, and David Savard was out on Saturday, but these problems surfaced with a healthy defense. It's time to ask if trading Ryan Murray and Markus Nutivaara disrupted the defense.
They have given up 64 goals this season, more than a third of what they gave up all last season (183 GA), and they've only played a third of the season. So they need to figure out the defense if they want to make the postseason.
Blue Jackets Struggle to Create Offense
Even in their win on Thursday, the Blue Jackets' offense was missing in action. In the first game of the series, they scored just two goals until Eric Robinson scored on Nashville's empty net to seal the game. The Predators heavily outshot the Blue Jackets in this series, 32-22 in the win and 45-23 in the second game; that's 77-45 in the series.
Patrik Laine and Jack Roslovic have struggled, and Cam Atkinson's goal streak ended after five games in Saturday's loss. When asked about the top line's performance, head coach John Tortorella had a straightforward analysis: "They sucked," he answered.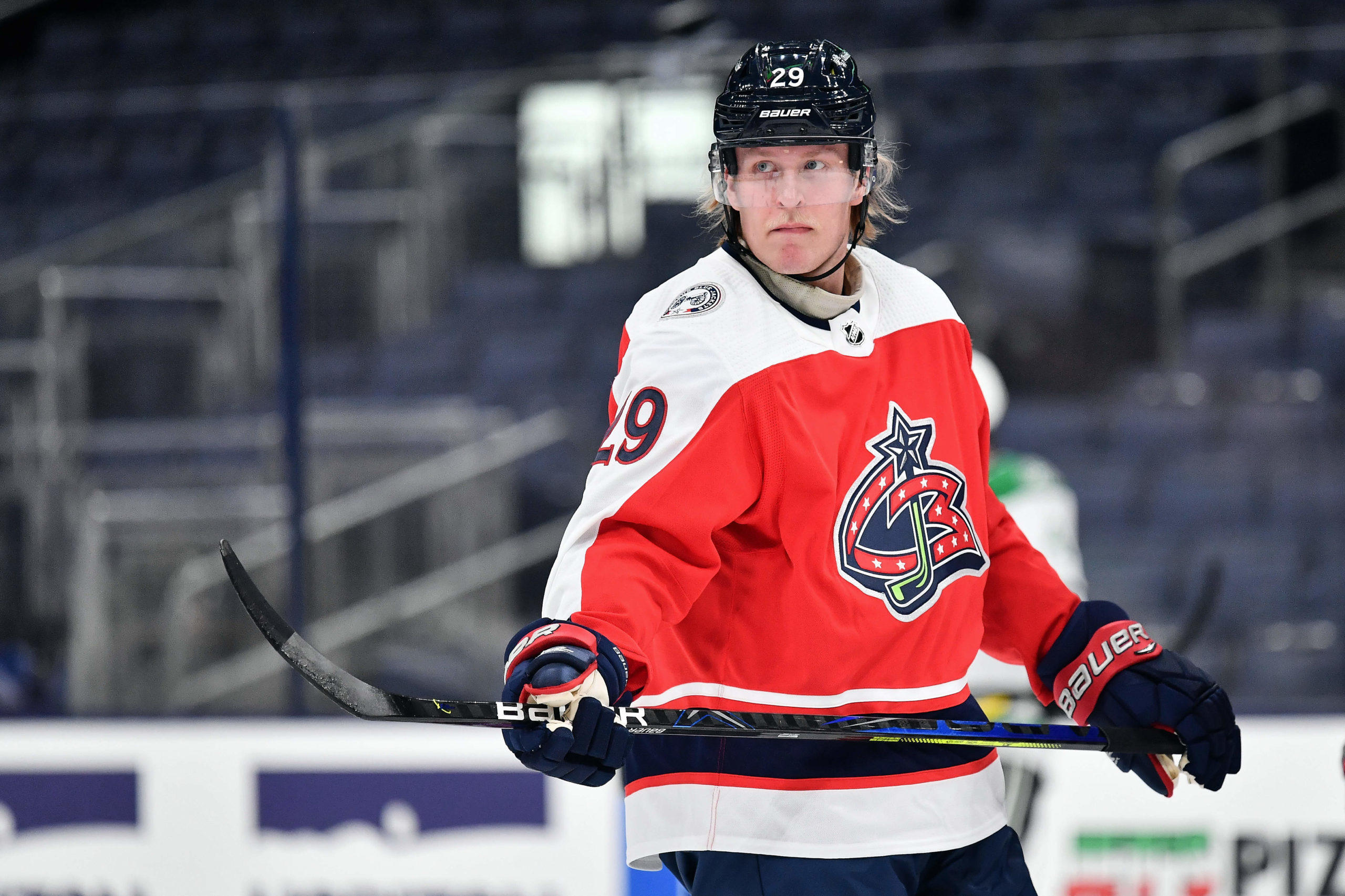 With Roslovic and Laine's added scoring ability, the offense should be improving, but they aren't. They average just 2.89 goals for per game (GF/G), even with Atkinson's goal streak. The Blue Jackets must get going offensively, especially with the defense's inconsistencies if they plan to be in the postseason.
The Faceoff Circle Becomes a Liability
A major problem arose for the Blue Jackets in this series: the faceoff circle. In the first game, they were 22-for-52 on faceoffs (42.3%), and three players had win percentages above 50% (Riley Nash, Kevin Stenlund, and Alexandre Texier).
The struggles were more pronounced in the second game when Nashville completely dominated in the circle. The Blue Jackets were 25-for-64 or just 39%. Only Nash (54.5%) and Domi (75%, but only on three faceoffs taken) had a faceoff win percentage of over 50%.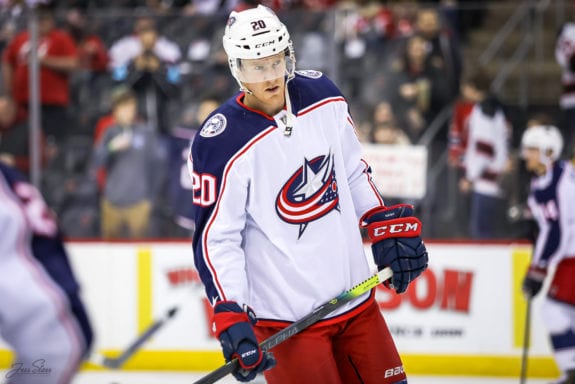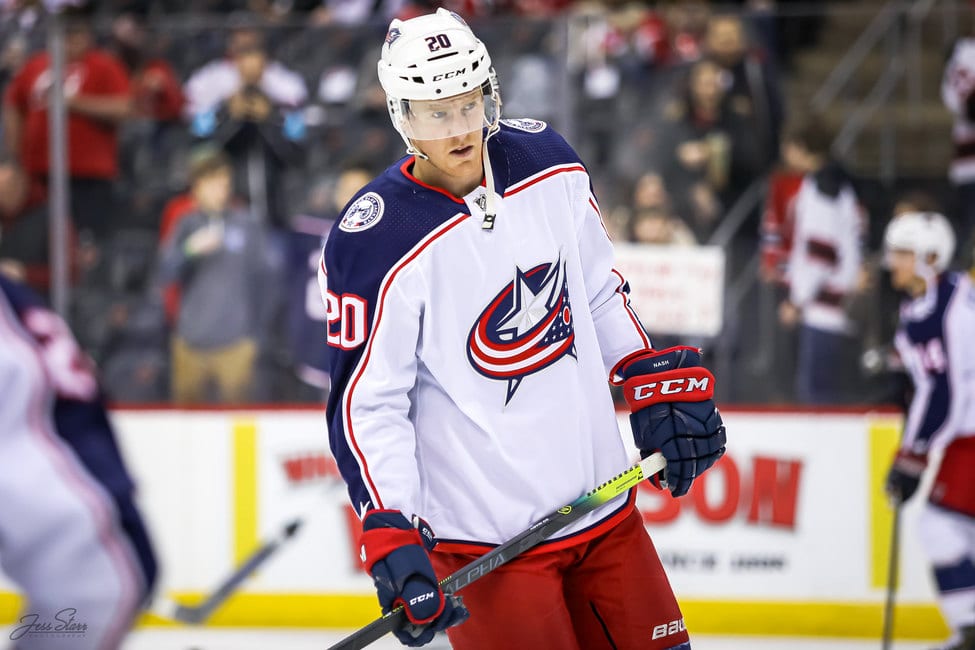 As a result, Nashville was constantly in control of the puck, and the Blue Jackets were often pinned in the defensive zone. They struggled to hold the puck long enough to breakout or sustain offensive zone pressure.
The Blue Jackets' centers are averaging 45% faceoff wins overall this season. This is where they really miss Mikko Koivu, who retired in a surprise announcement earlier this season. They must improve in the circle, or their struggles will continue.
Not All Bad for the Blue Jackets
Even though there are plenty of negatives to pick out from this series, there are plenty of positives as well. Here are some notable individual accomplishments:
Gabriel Carlsson scored his first career NHL goal in his first game in 364 days. He buried the puck on Pekka Rinne on a cross-ice feed from Oliver Bjorkstrand at the 5:28 mark of the second period, tying the game at two. Mikhail Grigorenko picked up the secondary assist on the play.
Merzlikins picked up his sixth shutout since Jan. 11, 2020. He leads the NHL in that time span. Unfortunately, Merzlikins went down on Saturday and is now listed as week-to-week with an upper-body injury.
The biggest positive to take from this series is that the Blue Jackets picked up two of four points. They managed to stay in Saturday's game despite being dominated on paper. Columbus is keeping pace with the rest of the Central Division, and they are just one point out of fourth place in the all-important playoff spot.
They are running out of time to figure things out, but if they get things together quickly and get on a hot streak, they have enough games to get back into a playoff spot as they sit in prime position to do so as of today.
---
---
My name is Cody Chalfan and I am currently a student at Ohio State and I'm studying journalism. With my journalism degree I hope to become a full time sports writer, hopefully covering Buckeye football and Blue Jackets hockey in my hometown of Columbus, Ohio.