On Feb. 6, we published a story talking about the five main St. Louis Blues unrestricted free agents (UFAs). Little did we know that three weeks later, all five would be with new teams. Vladimir Tarasenko departed first, moving to the New York Rangers for a series of draft picks. Niko Mikkola also moved as part of that deal. Next to leave were team captain Ryan O'Reilly and Noel Acciari, who moved in a blockbuster to the Toronto Maple Leafs. Then on Sunday, the final domino fell, as general manager Doug Armstrong traded Ivan Barbashev to the Vegas Golden Knights for prospect Zach Dean. The move caught many Blues fans by surprise, but it's a good addition to the team's obvious rebuild. And it might not be the end of the story for the Blues and Barbashev.
Who is Zach Dean?
But first, let's discuss the prospect the Blues got in return. Dean is a 20-year-old center playing with the Gatineau Olympiques of the Quebec Major-Junior Hockey League (QMJHL). The Golden Knights drafted him with the 30th pick in the 2021 NHL Draft. A versatile player, he has 24 goals and 27 assists in 39 games with the Olympiques this season, helping them to fourth place in the QMJHL standings. He also played seven games with Team Canada at the World Junior Championships, helping them win gold with a goal and two assists.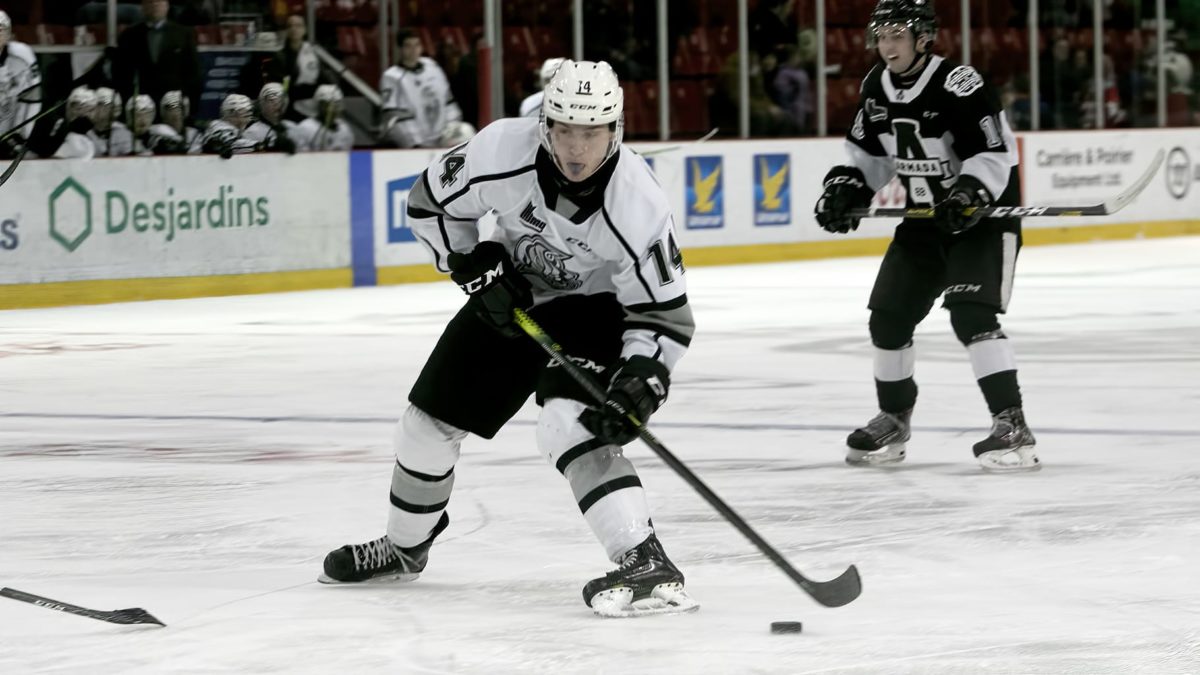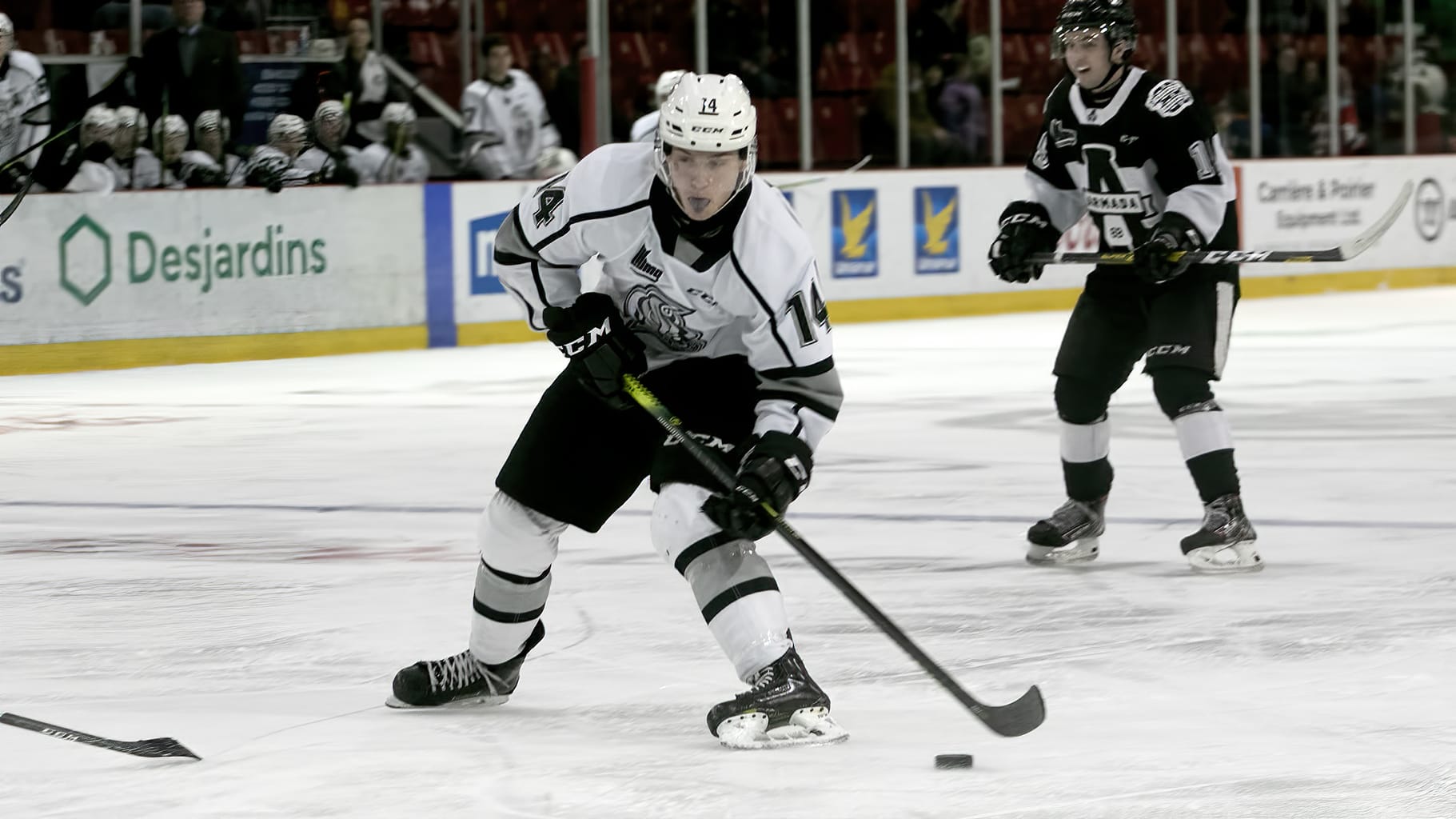 Dean is a multi-talented player who projects as a potential two-way asset on either the wing or at center in the middle six of an NHL roster — a similar player in many ways to what the Blues had in Barbashev. The Athletic's Corey Pronman spoke highly of Dean in a recent article, saying, "Dean's game is fast and direct with a high motor in his shifts. He has good skills and can shoot the puck… I think his game is well-rounded enough he can be a middle-six forward, though, whether it's at center or wing is to be determined" (from 'Vegas Golden Knights rank No. 26 in NHL Pipeline Rankings for 2022,' The Athletic NHL, Aug. 22, 2022).
Pronman's colleague Scott Wheeler also sang Dean's praises, saying he played "a likeable game," and adding, "tween his hard work, his constant application of pressure, his always-in-motion movement with or without the puck, the trust he earns, his willingness to attack the interior, the tempo he plays with and sets physically, his details along the wall, and the little plays he makes around the ice in give-and-goes, he plays a pro-style game" (from 'Vegas Golden Knights are No. 23 in 2023 NHL prospect pool rankings,' The Athletic NHL, Jan. 18, 2023).
Related: Zach Dean — 2021 NHL Draft Prospect Profile
---
Latest News & Highlights
---
Altogether, Dean looks to be a valuable piece that can step in alongside Zachary Bolduc, Jake Neighbours, and Jimmy Snuggerud as the Blues' next group of prospects on the rise. Dean's age was probably a major plus for Armstrong, who had already acquired two first-round picks in the Tarasenko and O'Reilly trades. Dean projects to play in the NHL in a year or two, on a similar timeline to those other prospects mentioned above. A late first-round pick would likely be at least 2-4 years away. By getting a mixture of picks and prospects in their trade deadline selloff, Armstrong gave himself assets for both the short term and long term future.
Barbashev Could Be Back
Many Blues fans still struggled with this move, in no small part because Barbashev is a fan-favorite who has been in the organization a long time. Drafted early in the second-round in 2014, he too developed in the QMJHL until he became a versatile middle-six center and winger who did everything the Blues asked of him. In the Blues' 2019 Stanley Cup campaign, Barbashev played a critical role in 25 games, joining the team's identify-forming fourth-line with Alex Steen and Oskar Sundqvist and managing three goals and three assists. Every member of that first-ever Cup team has a special place in fan's hearts. And it hurt many to see him leave.But according to reporting from Andy Strickland, it might not be long until those fans get to see him again.
If Strickland's reporting is accurate, it isn't surprising. Though many teams will covet a player with Barbashev's skillset and championship pedigree this summer, he still should be affordable. He is relatively young, close to the age group of 25-26-year-old players that Armstrong recently mentioned wanting to build around. The Blues have moved four of the forwards they expected to comprise their top 12 this season. The pathway for a reunion makes a lot of sense.
Armstrong Still Has a Busy Week Ahead
Of course, that decision will have to wait until July. But just because the UFAs are gone, that doesn't mean that Armstrong is done working. He has three first-round picks that he could trade for controlled assets, and he has several troublesome contracts he would love to move. There's no guarantee that the Blues make another move before the deadline, but don't rule it out. No one expected St. Louis to be here at this point in the season, selling off assets and pursuing the best draft pick possible. But so far, Armstrong has done an admirable job of maximizing his UFAs. And trading Barbashev for Dean was the latest example of his shrewd decision making.