The Tampa Bay Lightning paid full price — and to many commenting on the deal Sunday evening, more than full price — for Tanner Jeannot of the Nashville Predators. A player the Edmonton Oilers were potentially rumored to have interest in went to the Lighting for Cal Foote and five draft picks. As one NHL insider put it, "Multiple NHL GMs are stunned by the return. Like jaws on the floor."
Clearly, if this was the cost of adding a player like Jeannot, it was wise for Oilers' GM Ken Holland to stay away from this. At the same time, the deal could come back to bite the Oilers, and in more ways than one.
The Price On Trade Assets Could Go Up
Credit where it's due to Jeannot, he scored 24 goals last season. He's a power forward that offers a lot of attributes every team and GM wishes they could have. One has to assume there's something here Tampa really likes. That said, his numbers are respectively way down this year and media members, NHL executives, and fans in Tampa are looking at this deal and scratching their heads. What is it Tampa sees that would warrant this kind of return? Was it the player? Was it his contract? Was it supply and demand issues in a tight Eastern Conference?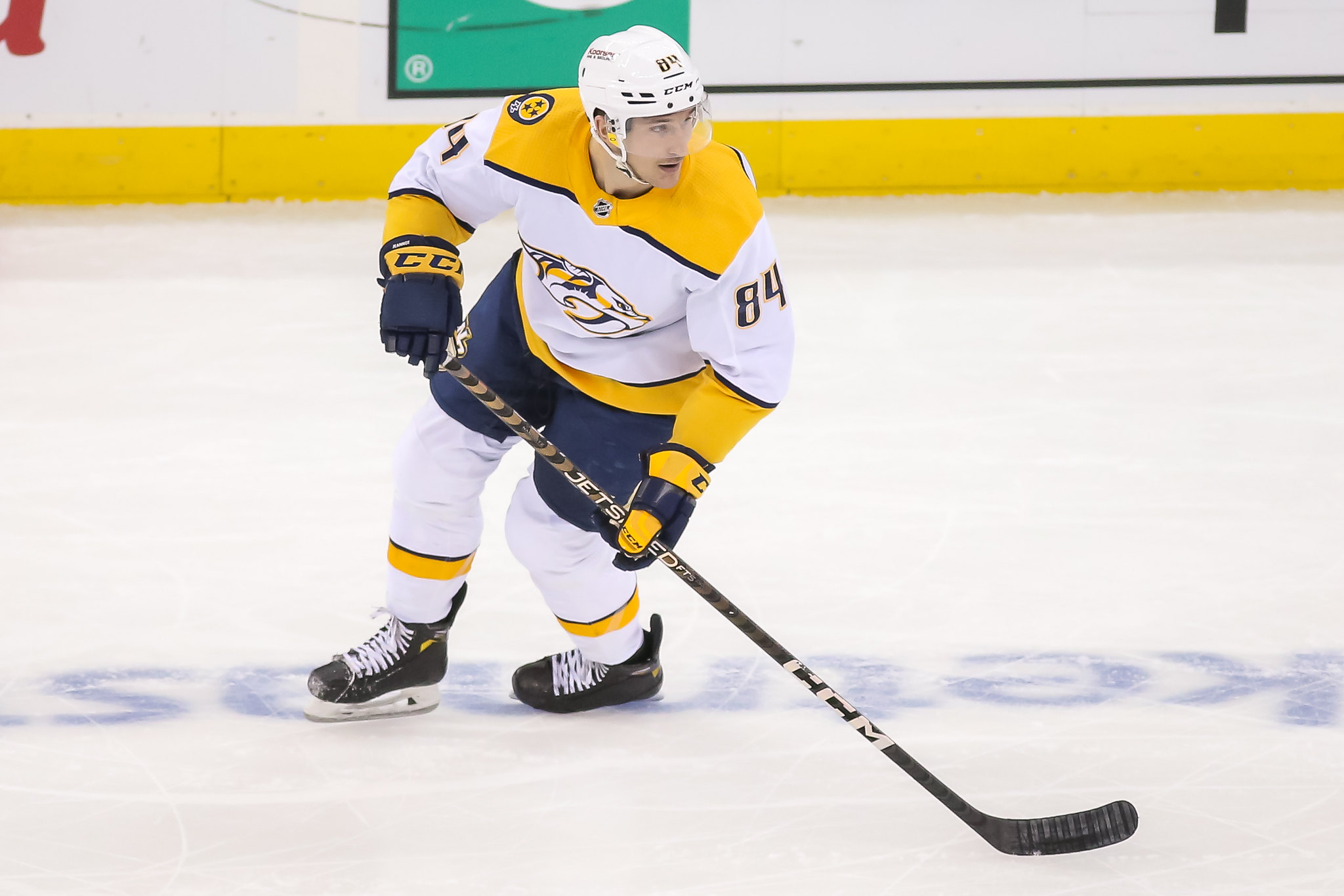 With all of that in mind, what are forwards like Sam Lafferty out of Chicago going to cost now? What is someone like Jordan Greenway out of Minnesota going to go for? What about on the blue line where the Wild want a huge offer for Matt Dumba or teams like the Arizona Coyotes are standing pat on the ask for Jakob Chycrun? What is a 100-point defenseman like Erik Karlsson going to be worth? Perhaps more in line with the type of contract Jeannot had, what is the cost of a depth guy on a cheap contract like Luke Schenn going to run?
This Jeannot deal is either going to elevate prices for certain players or give pause to GMs who were thinking about discounting their assets in the final days of the deadline rush. None of that helps Edmonton.
What About the Oilers and Puljujarvi?
Looking past what players might now cost to acquire, what if we look at what the Oilers are trying to sell? While the two players are vastly different — and the cap hits are different too — what happens when Holland inevitably dumps Jesse Puljujarvi for a song? Like Jeannot, Puljujarvi is young, under team control, and has tremendous upside. He's also the one piece that the Oilers will probably need to move to clear themselves of some money if they want to buy at the deadline. The fact Jeannot got five picks and a player isn't going to sit well with fans and Oilers Nation when Puljujarvi goes for next to nothing.
---
Latest News & Highlights
---
Some would argue that Holland could up the ask and a new market might exist for Puljujarvi, but the reality is, Puljujarvi is $3 million pending RFA and the cost on Jeannot was $800K. A good return for The Bison King won't happen. And, make no mistake, when Holland doesn't get two or three picks for a player Edmonton might have had to retain salary on to dump not that long ago, the Puljujarvi supporters will have something to say about it. Thanks to the stockpile handed over in the Jeannot trade, anything less than a solid return on Puljujarvi will be disappointing.
Did Holland Wait Too Long?
If the Jeannot trade tells us anything, it's that Holland may have waited too long to pull the trigger on something. Julien Brisebois is one of the more highly-regarded GMs in the NHL. That he was willing to pay this kind of price for Jeannot has to mean something. It's hard to imagine he suddenly panicked or lost his mind because of how many teams in the Eastern Conference were adding pieces this week. If he's willing to give this kind of a haul to the Predators, Holland either missed out or he's going to need to be willing to push all his chips in over the next four days.
If Holland doesn't get suckered into some new, morbid, and outlandish seller's market, expect this to be a quiet deadline. If he decides to meet the market demand for players who can help the Oilers fill holes, expect there to be some emotional reaction when the fanbase feels he's vastly overpaid for something. The Western Conference is wide open, yet the Oilers have done nothing. Unfortunately, nothing is not an option.
Holland was likely waiting to see the market drop and the cost for players go down. If the Jeannot trade starts a trend, the prices may not go down at all. They may go up, especially when it comes to players the Oilers can actually afford.