If any team is familiar with a bad salary cap situation, it's the Boston Bruins. When Don Sweeney took over as the general manager of the team, part of his job was cleaning up after former Bruins' general manager Peter Chiarelli who, to his credit built a Stanley Cup team in Boston but simply couldn't manage the cap when it came down to it.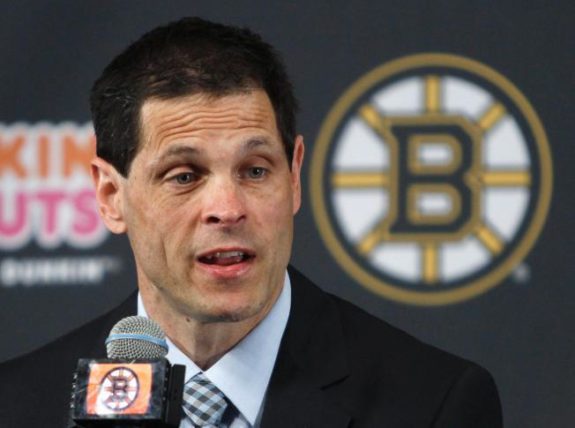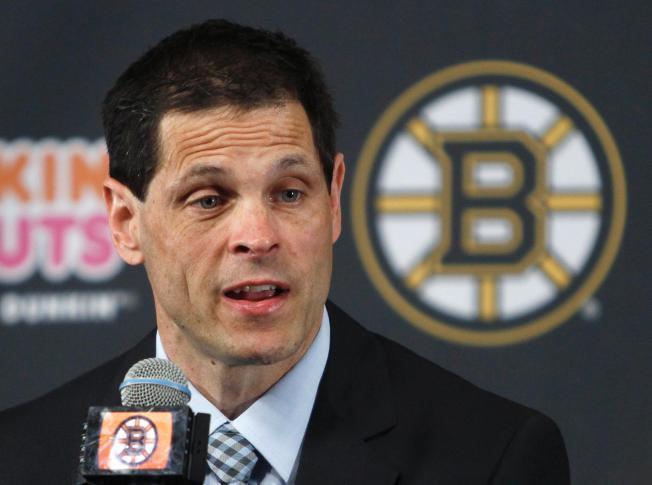 While Sweeney has done an admirable job at repairing the damages that were done to the team, he has also contributed to the problem in is own way by signing a pair of players to questionable deals. Two of those players make an appearance among the Bruins' worst three contracts on the team, but the worst of the group was likely signed by Chiarelli despite the player attached to that contract being such an integral part of the Bruins' team. With that, here are the worst three contracts on the Boston Bruins:
Matt Beleskey
Following a career-year in Anaheim with the Ducks that saw Beleskey score 22 goals and 32 points – both career-highs at the time, in 65 games in his age 27 season before adding eight goals and nine points in 16 postseason contests, Beleskey was set to cash in on a contract. The rumors of Beleskey then commanding a deal in the range of $5 million to $6 million per season began to arise (even if Beleskey himself didn't believe he'd earn that much money) and created a stir among hockey fans and reporters alike.
After all, the entire hockey community had seen David Clarkson ink a seven-year deal worth $36.75 million after the gritty forward scored a career-high 30 goals and 46 points in 80 games in 2011-12 and 15 goals and 24 points in 48 games in the lockout-shortened 2012-13 season – a signing that obviously didn't work well for anybody involved.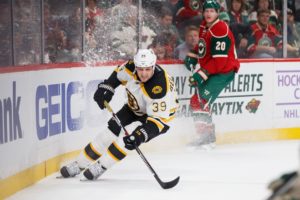 Beleskey instead signed for five years with the Bruins at a cap hit of $3.8 million per season. The deal included a full no-trade clause in the first season and a modified no-trade clause in the next three with no protection in the final year of the contract.
In all fairness, $3.8 million isn't the end of the world as far as NHL contracts go. Beleskey even scored 15 goals and a career-high 37 points in his first season in Boston while adding a layer of physicality to the lineup that evidently wore the opposition down and provided the Bruins energy.
Three goals and eight points in 49 games in his second season in Boston left a lot of fans wanting more, however, and understandably so. While Beleskey isn't a bad player to have on a hockey team, the Bruins are currently experiencing a surge of youth, especially on the left wing, which is effectively leaving Beleskey's role on the team in the long-term in question.
If Beleskey can come back from his reported MCL injury at full strength and make an impact on the team, he could recoup some value. Still, a player who's scored over 30 points only twice in his career probably shouldn't be making close to $4 million per season over the course of five seasons, especially on a team that is looking to promote its youth.
David Backes
Nobody is questioning what David Backes brings to a lineup. His leadership, experience, grit and ability to produce points are no secret. His versatility is also a major part of what makes him valuable as he can easily slot in at center or on the wing as he's proven throughout his career in St. Louis and in his first season in Boston. Still, the fact that Sweeney signed him to a five-year contract worth $30 million with a no-movement clause in the first three seasons and a modified no-trade clause in the final two.
Paying Backes $6 million a season isn't the issue. The real problem lies in the fact that the team signed him to a five-year deal at such a high price despite being a 32-year-old who plays a physical game and already had a lot of mileage on him at the time of the signing.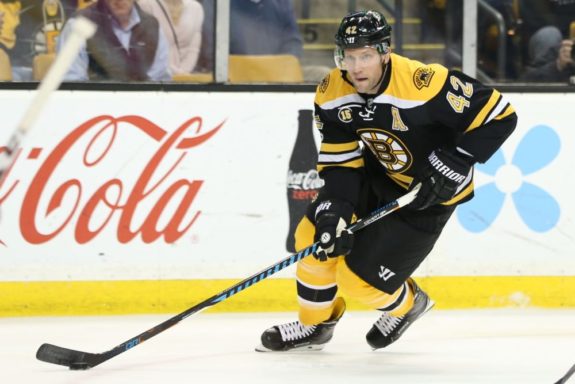 It's hard to imagine anybody was happy about the signing when it happened. The contract simply didn't reflect what the Bruins had been working towards under Sweeney – an on-the-fly retool that would see the team remain competitive until their very last game of the season while working towards building a steady support cast of youth.
When the Bruins are forced to hand out extensions to the likes of Charlie McAvoy, Brandon Carlo, Anders Bjork, Jakob Forsbacka Karlsson and whoever else might burn valuable entry-level years in the next few seasons, they will likely be in a pinch due to the contract they gave to Backes in 2016. It's okay to like Backes and be a fan of what he does on the ice and appreciate him on the team while also acknowledging that his contract is bad. That statement rings true for another David on the Bruins as well.
David Krejci
Despite everything David Krejci has done for the Bruins and how valuable he is to the team as their second line center, there's no denying that his contract is a bad one. For starters, Krejci isn't even a top-three forward on the Bruins at this point in his career with Patrice Bergeron, Brad Marchand and David Pastrnak taking those spots. With that in mind, Krejci is certainly not worth the highest cap hit on the team.
Looking past that, however, there's also the fact that Krejci is 31 years old and is still under contract for another four seasons including the 2017-18 season. Carrying a cap hit of $7.25 million in his age 32, 33 and 34 seasons won't be ideal – though it won't be the end of the world if he can continue producing to his career standards throughout the remainder of the deal. Therein lies another problem, however.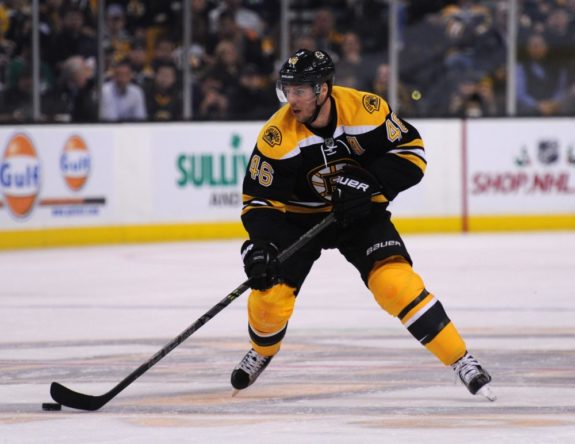 Despite playing in 82 games last season, Krejci has only ever played in 80 games or more just three times in his 11 NHL seasons, though he did play in 47 of 48 games in 2012-13. Various injuries have either kept Krejci out of the lineup or limited him in the games he has played in throughout his career. There's a big and noticeable different in playing 75 games at relative full-health versus playing it with a nagging injury that's hampering production.
The hope is that Krejci will be able to produce throughout the contract, but his history of injuries (though not as severe as some other players have dealt with in the NHL) is a strike against him, rather than for him. Krejci is a valuable member of the Bruins despite his contract, but that doesn't change the fact that he's overpaid, even if it might only be by $1 million to $1.5 million per season.
Brandon Share-Cohen has covered the NHL and various professional sports for seven years. Working with The Hockey Writers, Brandon works extensively on covering the Boston Bruins in addition to his role as the News Team Lead.