OTTAWA — Torey Krug scored 3:07 into overtime Sunday as the Boston Bruins defeated the Ottawa Senators 2-1.
Krug took a cross-crease pass from David Krejci and beat Mike McKenna in the Ottawa goal with a one-timer to end the game.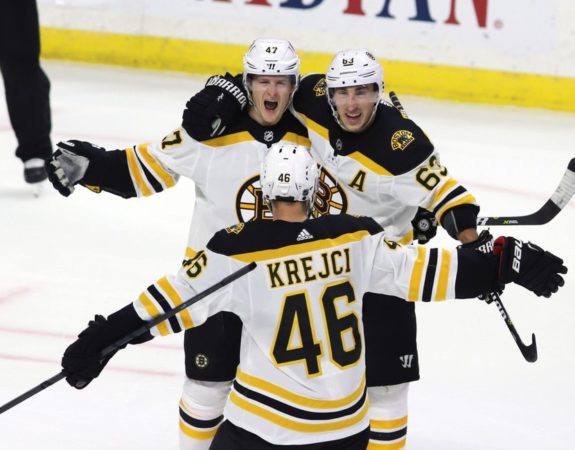 Mark Stone scored in regulation for the Senators (13-14-3), who goat a 42-save performance from McKenna including a diving two-pad stack save off Sean Kuraly in overtime.
Brad Marchand had the regulation goal for the Bruins (15-10-4) and Tuukka Rask made 27 saves.
It was a frantic pace over the final seven minutes of the third period, starting with a game-saving glove save by Rask off Stone on a two-on-one when the Senators were shorthanded and a delayed penalty was coming to the Bruins.
McKenna then stopped Marchand in close before turning aside David Pastrnak on a breakaway. McKenna stopped 14 shots in the third period as the Bruins outshot Ottawa 14-4.
A goal from the Senators in the first period and a power-play goal from the Bruins in the second was all the scoring through the first 60 minutes of the game.
Stone put Ottawa on the board 12:51 into the first who he one-timed a circle-to-circle pass from Colin White past Rask.
The Senators failed to capitalize on a 5-on-3 advantage for one minute, including the final 50 seconds of the first period.
Marchand tied the game 1-1, beating McKenna at 7:49 of the second period as the Senators played a man short following an instigator penalty to Ben Harpur 58 seconds earlier.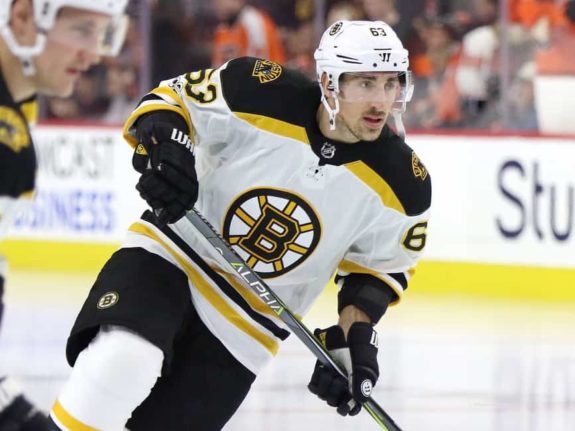 The teams traded chances late in the period but both goaltenders held strong to keep the game tied heading to the third.
Notes: Dylan DeMelo and Christian Jaros were scratches for the Senators while Noel Acciari, Jake Debrusk and Jeremy Lauzon were scratches for the Bruins. … After sweeping the season-series against the Bruins two years ago, the Senators have lost seven straight against Boston, including their two previous meetings this season. … The Senators open a three-game road trip Tuesday against the Nashville Predators. The Bruins host the Arizona Coyotes Tuesday.
Darren Desaulniers, The Canadian Press