By Wayne Whittaker, Boston Bruins Correspondent
Since Claude Julien was hired as coach of the Boston Bruins in June 2007, the Bruins have gone from basement dwellers to Stanley Cup contenders. Making the playoffs for three consecutive years, and reaching the Eastern Conference Semi-Finals in back-to-back years for the first time since 1992.
But coming off of the now infamous playoff collapse against the Philadelphia Flyers, the Bruins needed to make a statement in the regular season. They needed to prove that they were tough, they were resilient, and that they were ready to compete for hockey's greatest prize. So far this year, it looks like just another Claude Julien era Bruins team.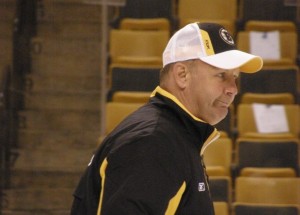 Taking a look back, most all of Julien's clubs share certain characteristics. They play a conservative, defensive-minded game. They sometimes seem to lack emotion, and instead treat games with a more methodical approach. "Stick to the system, and the wins will come", that's the mentality which has helped the Bruins get back on the map, but now that they're there, is it time to take the next step?
No one is questioning the tremendous impact Claude Julien has had on the re-building of this franchise. He was the perfect candidate for a team that lacked identity and was looking to more or less start from scratch.
Just two years into the job, Julien led the Bruins to within one win of the President's Trophy in 2008-2009, and won a Jack Adams Award for his efforts.
But after three years of Game Seven exits, where "the system" ended up accounting for the Bruins' downfall, it may be time for a change. Though general manager Peter Chiarelli has had nothing but praise for Julien in his tenure, Boston Bruins President Cam Neely hinted towards dissatisfaction with the coach in a recent interview.
"Goals against isn't an issue; goals for is an issue. The power play is an issue. I think the name of the game is you still have to score one more goal than (the other team). It's not about trying to win zero-zero." When asked about Julien's decision to scratch a healthy Tyler Seguin out of the lineup in favor of Daniel Paille, Neely simply stated, "Coach's decision. You'll have to ask him about that…"
Cam Neely helped build the legacy of the Boston Bruins in the late '80's and early 90's, with his gritty play and punishing offensive talents. This current Bruins club seems to have all the tools in place to regain that identity, and become a dominant force in the league. But one can't help but feel that they are being restrained.
Julien's level-headed approach can be an asset in games where physicality threatens to become a distraction, but it can also induce comas when all the team seems to need is an emotional shot in the arm.
Whether or not the fans, or media agrees with the coach's style really doesn't matter. What does matter is whether or not the Boston Bruins believe in their coach anymore. For a club who not too long ago wished to be a "tough team to play against", they've seemingly forgotten how to fight adversity, and have begun to show signs of complacency among the middle of the Eastern Conference playoff picture.
Should the Bruins brass grow tired of the club's uninspired play, they may not have to look much further than their own press-box for the prime coaching candidate. The last coach to lead the Bruins to the Stanley Cup Finals, with a team whose character is the model of which Chiarelli has based his vision, happens to be giving his own critique of the Bruins in front of cameras most nights in the TD Garden.
Mike Milbury was supposedly the runner-up for the coaching position that eventually went to Julien. And though his brash, loud-mouthed, opinionated views can sometimes alienate and frustrate audiences, it may be just the sort of wake-up call needed to spark a Bruins team brimming with potential. Whether or not Milbury is the man for the job, one thing is clear: keep him away from the management-side of things.
Other notable unemployed NHL coaches include former Pittsburgh Penguins coach Michel Therrien, former foe Guy Carbonneau, recently-freed fired New York Islanders coach Scott Gordon, and former Flyers coach John Stevens.
At this time there's really no reason to create speculation as to who could replace Julien, simply because there's been little-to-no-sign that this option is even being considered. But how much longer will finicky Boston sports fans tolerate the Bruins' lackluster play, especially considering the dominance shown by the Boston Celtics, and New England Patriots as of late.
Consider this: The Pittsburgh Penguins were barely in playoff position at the start of 2009. They switched coaches, and went on to win the Stanley Cup that year. Last year, an underachieving Flyers team made the bench-switch and went on to represent the Eastern Conference in the Cup Finals. And while these results certainly aren't the norm, they do make you think.
Is Claude Julien really the man to help lead the Boston Bruins franchise to the next step? If so, the clock may be ticking for him to prove it.
—
Wayne Whittaker has been a Boston Bruins Correspondent for TheHockeyWriters.com since 2010. As a Berklee College of Music graduate, and Massachusetts native, Whittaker has been around Boston, the Bruins, and the game of hockey his entire life. His work has also been featured in Sports Illustrated, Huffington Post, CBSSports.com, and Yahoo.com.