In Chicago, more than any other city, athletes are lauded for hard work. Players like former Cub Ryan Theriot or current Bull Taj Gibson aren't the kind of star-caliber talent that typically puts them at the top of most fans' favorite athletes list. However, their dedication to the game turned them into fan favorites throughout the city, similar to the way Jack Skille is beginning to work his way into the good graces of Chicago Blackhawks fans.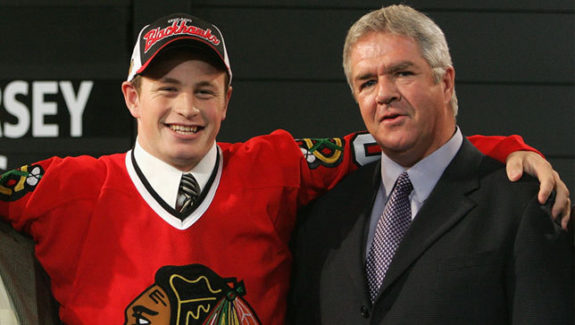 Skille was selected as a 17-year-old in the 2005 NHL Entry Draft by the Chicago Blackhawks with the seventh-overall pick. In his two seasons at the University of Wisconsin, Skille tallied 38 points, including 21 goals. It would be two years in the Blackhawks' minor league system, with the Norfolk Admirals and Rockford Icehogs, before Skille made his debut in Chicago.
Even after Skille did see a call-up, the excitement was short-lived.  After playing 16 games with the Hawks in 2007-08, Skille spent the majority of the next two seasons bouncing between Chicago and Rockford, playing just 14 games with the Hawks combined. His stats were sub-par in those two seasons, with just eight points in 30 games with Chicago.
Down in Rockford, however, Skille was flashing enough potential to foreshadow eventual success with the big club. His 45-point campaign in 2008-2009 was followed by a season of 49 points, with 23 goals in the 2009-10 season for the Icehogs.
After the roster turnover of the summer, following the Blackhawks' Stanley Cup Championship, Skille finally saw a chance to succeed in the National Hockey League. A solid preseason earned him a shot on the Blackhawks' bottom lines, which unfortunately meant time with the likes of John Scott and Fernando Pisani, while seeing very little ice time.
Skille's early play, while it showed promise, failed to translate to success on the stat sheet. Constantly ridiculed by fans for his inability to finish, Skille finally netted his first goal of the season in a two-goal effort against the Nashville Predators. The goals have been few and far between this season for Skille, but he has proven himself among these Blackhawks nonetheless.
With his mixture of size and speed, Skille has managed to step into a role similar to that of an Andrew Ladd. Though he's a presence sorely missed by the Hawks this season, Skille has stepped in to fill the role of late. With injuries to Marian Hossa and Patrick Kane, Skille has provided a big presence to a top line that was in need of it.
Since moving up and spending time on the top line with Jonathan Toews, Skille has also seen a big bump in ice time. After logging under 10 minutes per game for the majority of the year, Skille has seen a boost in that category, playing as many as 17 minutes per game.
While his 12 points on the season are nothing to write home about, Skille has emerged as a very solid role player on a Hawks team that is still working to find their identity. A constant grinder, Skille gives 110 percent every second he is on the ice, as evidence by the nickname "Crash" that Hawks fans have begun to recognize  him by, given his tendency to barrel into the  opposing net.
While the Blackhawks are guaranteed another season of Skille, they might be wise to hold onto him beyond the 2011-12 season. Of course there are plenty of fiscal issues for the Blackhawks to work through, including Brent Seabrook's contract, but a grinder like Jack Skille could potentially be a huge asset for the young Blackhawks moving forward, especially if they're down a guy like Troy Brouwer going into next season.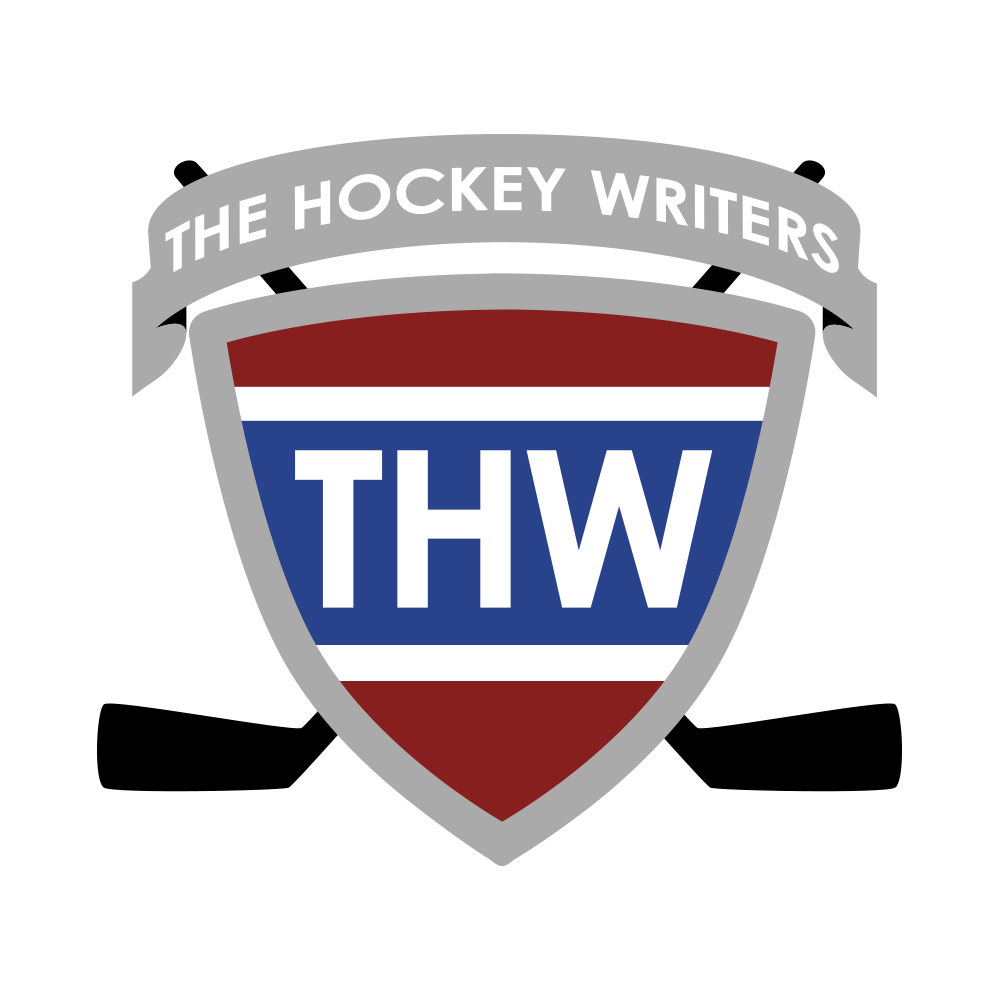 The Hockey Writers is:
1) A top-tier hockey media company delivering a top-notch, in-depth look at the NHL
2) A collective of some of the best hockey writers anywhere
3) A multimedia provider with daily podcasts and YouTube shows
4) Well-respected and widely-cited NHL prospect and draft resource