When the 2018 NHL trade deadline rolls around, the Boston Bruins will have an interesting decision to make. The team is white-hot with a 13-0-4 record in their last 17 games, propelling them to fourth place in the league with one to three games in hand on each of the three teams ahead of them.
With such a dominant stay at the top of the league right now, it would be hard to break up lines and pairings, which lends to the argument that the Bruins don't need to make a big trade at the deadline to acquire help. On the other hand, trading from their overflowing cupboard of prospects could prove helpful if the team wants to really solidify themselves as Stanley Cup contenders down the stretch.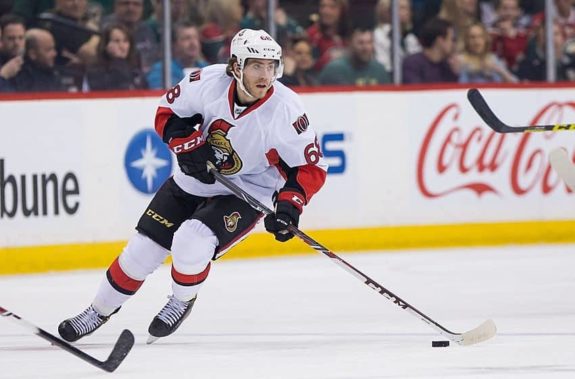 For many, the latter option is the more favorable one as trading is fun and flashy. When a blockbuster deal takes place, it's often the talk of the league until the next big move happens. Its why there have been so many rumors flying around in recent weeks about players like Tyson Barrie of the Colorado Avalanche or Mike Hoffman of the Ottawa Senators being possible trade options for teams as the deadline approaches.
Another name that's mentioned is Evander Kane, the Buffalo Sabres' forward who has a lengthy list of baggage that he carries with him.
While he's an intriguing name for his size, scoring and ability to impact a game in a variety of ways, many often associate him with his troubled past in the league; a past that may not too far in the rearview mirror and one that his teammates have shined a light on. Aside from his personal issues, however, Kane really might not be worth a trade from a strictly hockey standpoint either.
Kane Isn't Producing
When talking about Kane, many bring up his ability to score goals at a top-six level. His combination of size, speed and talent is something that can't be overstated. What isn't mentioned as often, however, is the fact that Kane has really struggled this season following his 12 goals and 20 points in his first 21 games. Following that excellent start to the year, Kane's name really started to gain traction as a possible trade target for teams around the league.
What many have failed to acknowledge, however, is the fact that Kane has only scored four goals and 16 points in his last 27 games.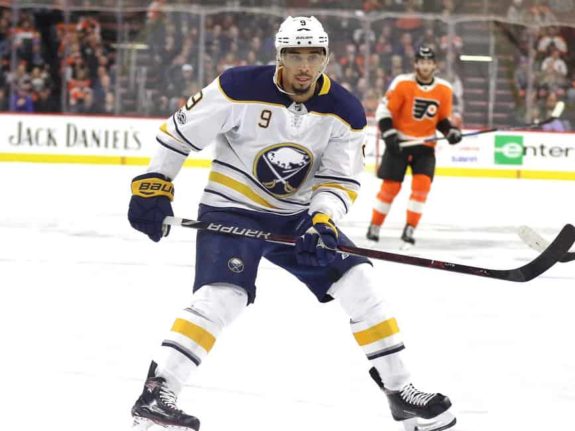 Kane's goal scoring is so sporadic that he hasn't scored a goal since Jan. 4 in a Sabres' loss to the Minnesota Wild. He's seen gaps of six games, two games, three games and four games between goals in his last 27 games, and he's currently on an eight-game goalless drought. That type of production doesn't scream "bluechip trade deadline acquisition."
It's easy to say that goal scorers often score in bunches, but Kane's current struggles have stretched over 56 percent of the season. Recency bias has to be taken into account as he proved he could perform earlier in the season as well as last season when he scored 28 goals in 70 games with Buffalo, but the numbers simply don't reflect the asking price.
The Cost is Too Much to Handle
As reported by TSN, the Sabres are looking for a first-round draft pick, a prospect, a conditional draft pick, and a roster player for Kane. The roster player is dependent on the quality of the first three assets, which by themselves would be too much for the Bruins to stomach sending to a division-rival for a slumping player with more troubles on record than goals scored this season.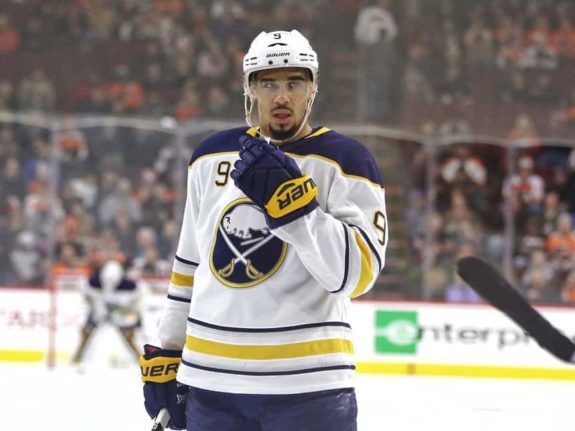 To make matters even less enticing, Kane is a pending unrestricted free agent. While he could go to a playoff team and absolutely tear up the postseason, the risk is simply too high for the Bruins to take on a player that simply hasn't shown he can be trusted on or off the ice.
If the Bruins traded for a rental with the intention of signing them to an extension, that would be a different story altogether. In terms of Kane, though, the Bruins would be wise to not trade for him in the short-term, or plan on having him in their long-term plans either.
Kane has the potential to be a really good NHL player as he's shown at various points of his career. Still only 26 years old, the sky is still the limit for the prototypical power forward. With that in mind, the Bruins should pass and potentially let him become that player somewhere else. As it stands, the deal isn't worth it for Boston. Even if the asking price is lowered, it would be hard to justify bringing in such a player to a lineup that has flourished with a team-first mindset from day one.