The Boston Bruins have yet to lose more than two straight games. Still, they can't seem to string any wins together, falling to a 6-5-3 record following a 4-2 loss to the New York Rangers on Wednesday night.
Though it was essentially a one-goal game with Rick Nash tallying an empty-netter in the last minute of the third period, many Bruins fans may recall shouting at their television set throughout the two-and-a-half-hour ordeal. Boston certainly hasn't lacked pace thanks to the youth movement, but what they do lack is composure.
Vesey Buries Bruins Early
The Rangers' Pavel Buchnevich registered the first goal of Wednesday night's Original Six matchup. The opportunity arose when "a tired bunch of Bruins," according to NHL on NBC play-by-play announcer Doc Emrick, could not get off the ice.
Zdeno Chara attempted to pass the puck to Tim Schaller from behind the goal line, but Schaller merely got his stick on the puck in an attempt to bat it out of the zone.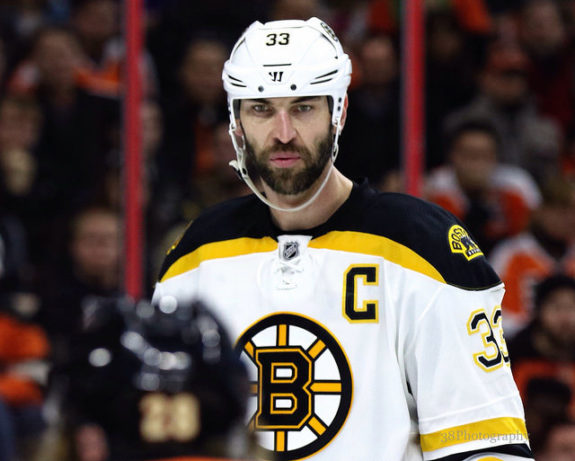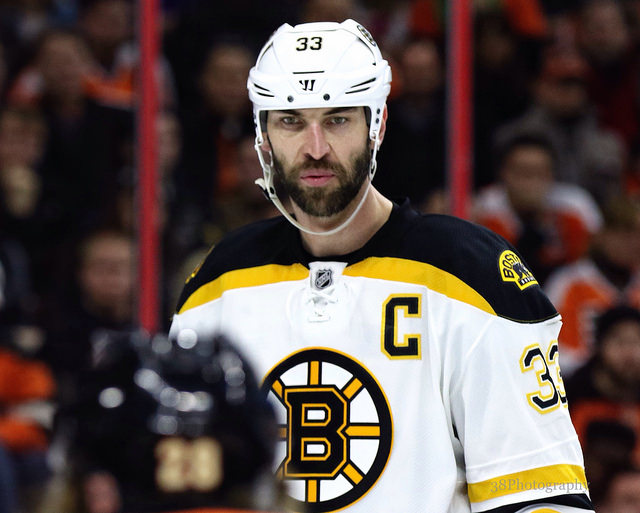 The puck was stifled by McDonagh at the blue line before being turned and slung to a streaking Buchnevich on the right wing. Chara, who looked like a moose on skates due to the grueling shift he just endured, could not do anything more than act as a pylon for Buchnevich to simply skate around before stuffing it past Rask.
You can blame it on lack of energy all you want, but the Bruins should not have been in a situation where they couldn't get a line change when the bench was on their side of the ice. That's a sure sign of poor team play.
After David Pastrnak tied the game at one apiece, Jimmy Vesey struck twice in 29 seconds. The Bruins would go on to trail the Rangers for the remainder of the evening.
Jimmy Vesey with two quick ones and the @NYRangers are up 3-1 heading into the first break! #BOSvsNYR pic.twitter.com/RGU31A48tr

— NHL on NBC Sports (@NHLonNBCSports) November 9, 2017
Vesey's two goals killed any momentum Boston regained in Pastrnak's tying of the game. Rangers fans wondering what Vesey's role might be this season seem to have an answer.
While both goals are widely considered to be 'garbage goals,' Vesey certainly earned them. The Rangers out-muscled the Bruins defensemen as the rest of the players in white seemed to be scrambling. Rask makes the initial save on both opportunities but receives no help whatsoever.
Boneheaded move after boneheaded move led to the Bruins being down 3-1 in the first period of Wednesday night's game. They only have themselves to blame for the outcome. They really need to get out of survival mode and get back to the hockey Bruins fans know they can play.
Related: Bruins Offense Blooms…Defense Missing in Action
Missed Opportunities
The Bruins registered 33 shots on goal against the Rangers, but it seemed like they took somewhere upwards of 50 by the time the final horn sounded.
Throughout the night, Boston's top line of Anders Bjork, Patrice Bergeron, and Pastrnak were the only Bruins capable of generating any offense in regards to the scoreboard. However, it felt like every skater had an opportunity to put one in the back of the net at one point or another. In fact, Matt Beleskey, Rob O'Gara, and Charlie McAvoy were the only Bruins who failed to register a shot on goal.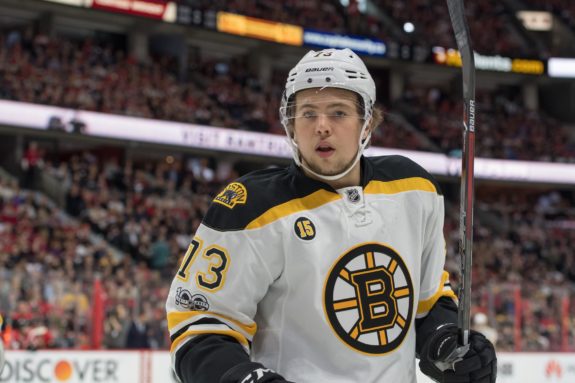 This young Bruins team is very good at creating scoring chances, but when it comes to capitalizing on them, they sure could use some veteran help. But, then again, even Chara missed a golden opportunity late in the third period thanks to a rolling puck.
But something seemed off altogether for the Bruins on Wednesday. In several instances, they were reluctant to take a shot, and when they eventually did build up the courage, it was on a one-timer that sailed wide. It's as if they believed Lundqvist could only be beaten on a tic-tac-toe play, where both of Boston's goals argued against that theory.
Pastrnak's first-period goal came off an errant shot by Bergeron. He corralled it off the boards and tapped it by Lundqvist. Bergeron stopped a bouncing blocked shot on his skate before turning and hooking it in to bring the Bruins within one in the third period. Neither was particularly pretty nor went according to plan, so why did the B's seem to be rushing?
The Rangers have turned their season around in recent weeks, winning five-straight after Wednesday's game, but they were certainly not unbeatable. Boston had every opportunity to get back into the game and push it to overtime.
You can expect the rookies to be making mistakes by rushing passes and shots or even eating the puck when they shouldn't, but not the likes of the few uninjured veterans – namely Bergeron, Chara, and Kevan Miller.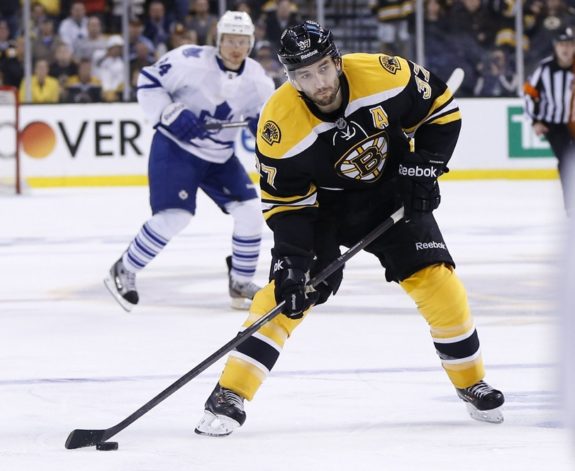 Yet, the Bruins failed to slow down their game when they needed to most and were far too patient when they needed to ramp up the pressure, particularly on the power play.
With a home-and-home coming up against Atlantic Division rivals in the Toronto Maple Leafs this weekend, Boston has just one off-day to calm their players down and get back to the type of game they played against the Minnesota Wild on Monday.