For a few seasons, the Boston Bruins have been waiting — waiting for the surplus of young talent that was brewing within their system to make its way to the NHL. This year, the waiting has turned into watching, as a plethora of young players have broken through the barrier and begun to make an impact at the NHL level.
With so many youngsters cracking the roster, most teams would hope that a few can solidify spots in the lineup as everyday NHLers. But in the case of the Bruins, we're seeing something rather exceptional. Boston has introduced new players up and down the lineup this season, and they have all made an impact. It seems that every rookie (or young player, so as to not leave out the likes of Brandon Carlo and co.) not only has a bright future ahead but can also compete — and contend — now.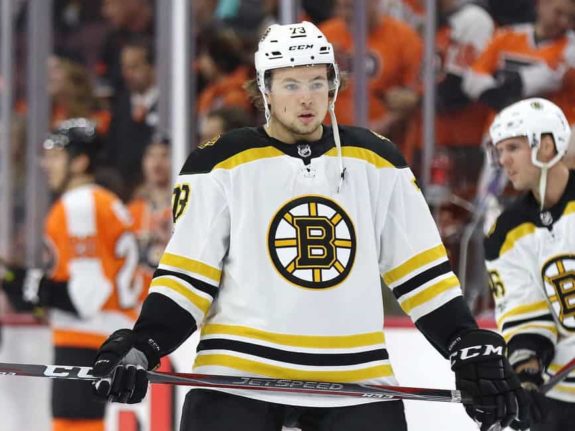 On defense, this has left the Bruins with a boatload of depth. Even after losing Colin Miller to the NHL expansion draft last offseason, the Bruins still find themselves with too many capable bodies on defense. The emergence of Charlie McAvoy and Matt Grzelcyk have kept depth-signing Paul Postma out of the lineup, and strong play from veteran defenders such Kevan Miller has set up the Bruins with an ideal number of options on the back side.
With so much depth on the blue line, many fans have speculated that the Bruins may want to make a move before the trade deadline. Some have looked at the emergence of McAvoy as a two-way threat and found that his skill set in many ways overlaps with that of Torey Krug. So, as blood-thirsty hockey fans do, some have called for the Bruins to deal Krug and replace him with McAvoy. But, doing so would be ill-advised. Make no mistake — Torey Krug remains an essential part of this Bruins team, and trading him would be a mistake.
McAvoy Complements Krug
When you observe the "trade Torey Krug" discussion online, you oftentimes find the notion that an NHL club should only have one player of a certain playing type. Essentially, many argue that since McAvoy is a two-way defenseman who, like Krug, seems to have a bright future as a powerplay specialist, that the Bruins should only hang onto one. And, since McAvoy is the strongest defensive prospect the Bruins have had in some time, Krug's skillset, some would argue, becomes redundant in the Bruins lineup.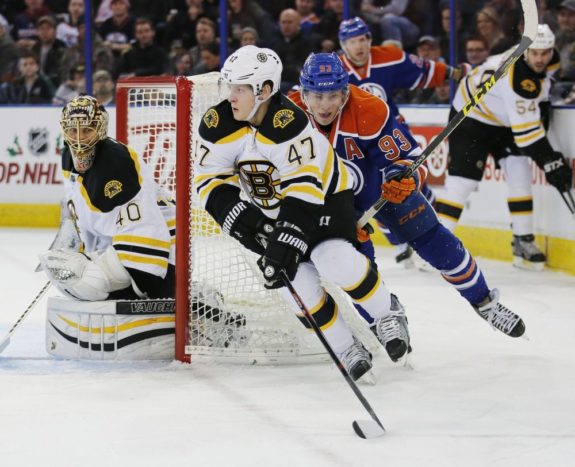 That argument could not be further off. Rather than giving away the depth that the Bruins have in their defensive corps, the B's should embrace it. Having two defensemen that can run a power play is a commodity that many teams would kill for. Right now the Bruins have just that. And it's important to note that Krug himself is still young.
At 26-years-old, and with several years remaining on his contract after this season, Krug still has a long future in the NHL ahead of him. So, the Bruins have two players, aged 20 and 26, that can quarterback a strong power play. If I'm Bruins general manager Don Sweeney, it would take a lot to pry that from my hands.
Krug Essential to Bruins' Power play, Success
While it may go under-the-radar for some fans, Krug remains a key part of the Bruins lineup. Last season, the former Michigan State Spartan played in 81 of Boston's 82 games and finished fifth among Bruins in scoring with 51 points. As the leader of Boston's powerplay unit, Krug finished the season leading the team in powerplay points with 25. He also logged serious minutes, averaging 21:36 of ice time per game.
This season, Krug is putting up similar numbers. Despite missing some time due to injury, Krug once again sits fifth among Bruins in scoring (first among defensemen) with 22 points in 34 games. The B's haven't had to rely on Krug quite as much this season, but he's still averaging a strong 20:21 of ice per game, which ranks third among Bruins skaters.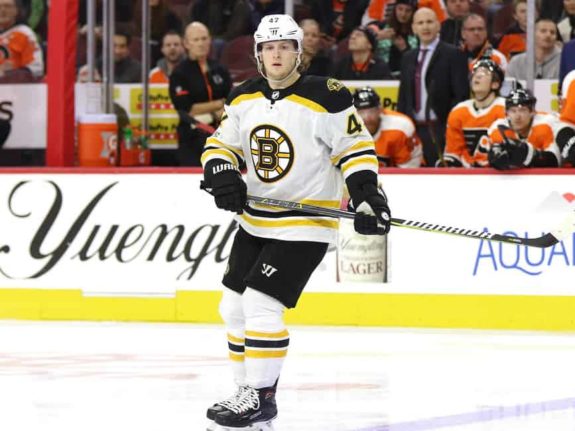 And, while Krug's six power play points this season may not be stellar, we've seen first-hand the kind of difference he makes in Boston's power play unit. When Krug is absent from the lineup, his power play unit has gone flat in the past. By trading Krug, you're risking the ability to make use of two strong power play units. You'd also need a left-handed shot to replace Krug, and finding one that can move the puck as well as he can would be a tall task. As the season progresses, and key power play opportunities roll around, Boston will be happy to have a pair of young D-men who can push them over the edge.
Down the road, when Torey Krug's contract nears its end, then talks of moving him can be revisited. Believe it or not, the Bruins still have a number of promising young defensive prospects in the works — Jeremy Lauzon, Ryan Lindgren, Urho Vaakanainen, and Jakub Zboril are the names to watch for now. But, until those players prove that they can make the Bruins a stronger team, then there's no reason to dismantle a defensive corps that many teams would envy.