The Best
Alex Ovechkin, Washington Capitals
Three games: Dec. 30 vs New Jersey (W), Jan. 2 at Carolina (W)
2 G, 3 A, plus-4, 1 game-winning goal, 8 shots, 25.0 percent shooting
Washington's captain continued his rebound campaign last week by posting two goals and three assists in two games. Of his five points, just one point came on the power play as Ovechkin remains in the midst of one of his best seasons at even strength. Over the past week, he contributed on half of Washington's goals and the team had a 60.3-percent Fenwick at 5-on-5 with him on the ice.
Nathan MacKinnon, Colorado Avalanche
Three games: Dec. 31 vs New York Islanders (W), Jan. 2 vs Winnipeg (W), Jan. 4 vs Columbus (W)
1 G, 5A, plus-3, 2 power-play points, 12 shots, 8.3 percent shooting
MacKinnon, Colorado's leading scorer, is putting together an MVP-caliber season and is producing at the highest rate of his career. In the Avalanche's three games over the past week, he was on the scoresheet for 55 percent of the team's goals, including getting the primary assist on four. At 5-on-5, he was dominant, generating 11 individual scoring chances, and the team controlled 60.7 percent of Fenwick chances when he was on the ice.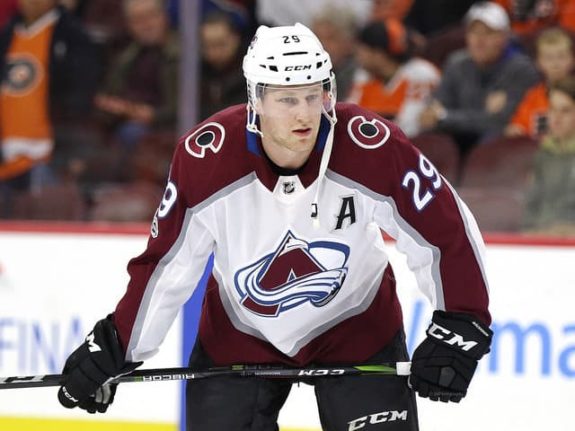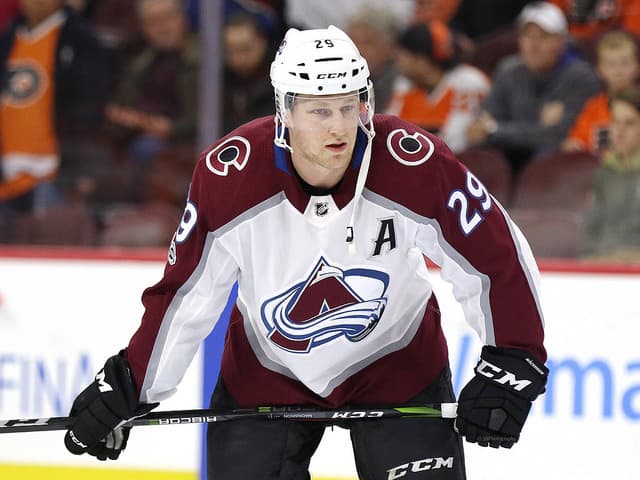 Andrei Vasilevskiy, Tampa Bay Lightning
Three starts: Dec. 31 at Columbus (W), Jan. 2 at Toronto (W), Jan. 4 at Montreal (OTL)
1 goal allowed (GA), 87/88 saves, .989 save percentage, 0.32 goals-against average (GAA), 2 shutouts
Tampa's netminder currently leads the league in wins (26) and shutouts (six) and is the favorite to win the Vezina Trophy. In three games last week, all on the road, he had two shutouts and allowed just a single goal. At even strength, he stopped 74 of 75 shots for a .987 save percentage and all nine shots on the penalty kill.
The Worst
Roman Polak, Toronto Maple Leafs
Three games: Dec. 31 at Vegas (L), Jan. 2 vs Tampa Bay (L), Jan. 4 vs San Jose (W)
0 G, 0 A, minus-5, 6 Penalty Minutes (PIM), 0 shots, minus-1 turnover margin
Never a defenseman with offensive upside, Polak has been bad this season with just two goals and three assists in 23 games. Last week, he was especially bad, going pointless in three games with a minus-5 rating. Even worse is that he registered no shot attempts in those games and the team had a 32.6-percent Fenwick at 5-on-5 with Polak on the ice.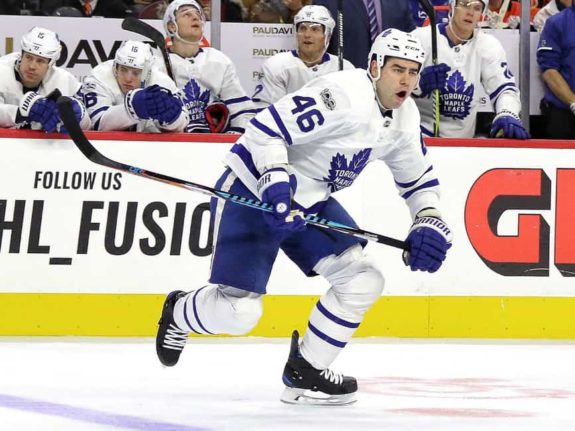 Zack Kassian, Edmonton Oilers
Three games: Dec. 31 vs Winnipeg (L), Jan. 2 vs Los Angeles (L), Jan. 4 vs Anaheim (W)
0 G, 0 A, minus-4, 4 PIM, 3 shots, minus-4 turnover margin
Kassian was bad this past week, going scoreless in three games while averaging just 10:22 of ice time. He also generated just three scoring chances at 5-on-5 and the team had a 41.4-percent Fenwick with him on the ice. This has been especially problematic for a team that has scored more than three goals just twice in their last 10 games.
Robin Lehner, Buffalo Sabres
Two starts: Jan. 1 vs New York Rangers (OTL), Jan. 4 at Minnesota (L)
9 GA, 50/59 saves, .847 save percentage, 5.26 GAA
Although solid in the Winter Classic against the Rangers, Lehner had a terrible game against the Wild and lasted just two periods after allowing six goals. In total, he allowed nine goals in two starts and had an .848 save percentage at even strength. He also gave up two goals on 12 shots while shorthanded.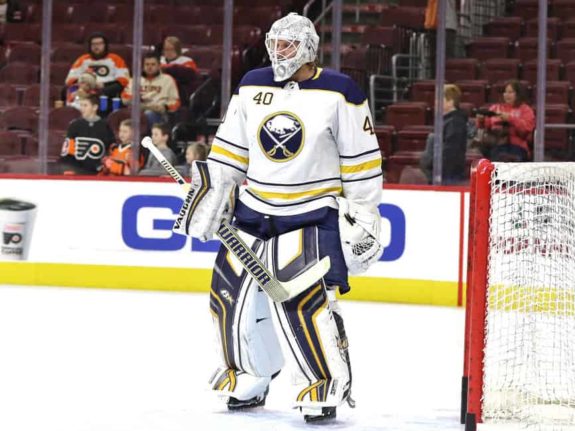 *All stats came from NHL, Natural Stat Trick, and Hockey-Reference.
My name is Kyle, and I'm the managing editor of The Hockey Writers. I joined THW in Oct. 2017 and am always striving to bring you the best hockey coverage possible. You can email me directly at kyle@thehockeywriters.com.