As we approach the end of the calendar year, it seems to be a fitting time to take a look at what the Bruins have (and have not) accomplished so far this season. The optimist looks at where the Bruins stand and determines that they're in decent shape. For a team that many thought would miss the playoffs this season, the fact that they do sit in a playoff spot means the early half of the season has gone better than many had expected.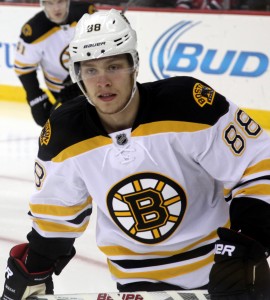 The pessimist, on the other hand, looks at the details of that playoff spot. As it currently stands, the Bruins have the worst record among any playoff-eligible team in the Eastern Conference. If Boston were in the Metropolitan Division, they'd be sitting in sixth place and would be outside the playoff picture.
Whether you're a glass-half-full or glass-half-empty kind of person, the situation itself remains the same. The Bruins are on the playoff bubble, and they'll likely remain there for the remainder of the season. So, if the team is to bring playoff hockey back to Beantown, what will they need to improve?
Home Record
For a while now, the Bruins have prided themselves on their ability to earn points on the road. Claude Julien's teams have had a great track record when it comes to playing the visitor's role. Boston's record at home, on the other hand, is pretty atrocious.
The fact that the Bruins are even thinking about a playoff spot with an 8-9-0 record at home is remarkable. The B's have the fourth-worst home winning percentage in the NHL at 43.8%. Luckily, they've won over 60% of their games on the road, and have tallied at least a point in 14 out of 19 away games.
[irp]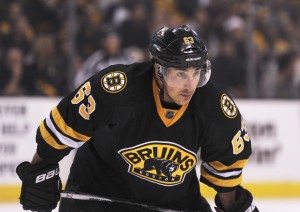 However, the Bruins simply cannot rely on their away record to carry them to the playoffs. If Boston wants to be taken seriously by the rest of the league, then they'll need to improve their record at home.
The pieces are all there. Boston has a rich history regarding sports, and the fans are dedicated to the black and gold. TD Garden should be a tough place for opposing teams to play. Right now that just isn't the case. Claude Julien and company need to figure out what's holding the Bruins back at home, and fix it, or else we'll be looking at another year of early golfing in Boston.
The Power Play
Under Julien, the Bruins' power play has seen very bright and very bleak days. Last season's powerplay was ranked in the league's top-seven. The year before that, the B's had a bottom-half power play, and reaching back to three seasons ago, the B's touted the third-best percentage in the league. Long story short, it's tough to predict exactly how Boston will fare on the man advantage heading into a given season.
This year, the power play has not been ideal. Boston has the third-worst power play in the league, having only converted on 15 of their 108 chances (13.9%). As NESN's Billy Jaffe pointed out, Boston's power play struggles have largely resulted from a lack of aggressiveness. The Bruins' power play needs to be quicker with its shots, faster to loose pucks and less forgiving when it comes to rebounds.
Live view of Bruins powerplay pic.twitter.com/MZVIZ3Zah7

— Emma Beep Watts (@emerson5watts) December 21, 2016
Boston's goaltending and penalty-kill have been strong enough that they haven't needed to rely on the power play for massive amounts of production, but targeting the power play as something to improve upon could go a long way for the B's.
Backup Goaltending
When you're a playoff-bubble team as the Bruins are every single point matters. So far, Tuukka Rask has done an exceptional job of giving Boston an opportunity to earn points in just about every game he's played. Anton Khudobin, however, has been less successful.
[irp]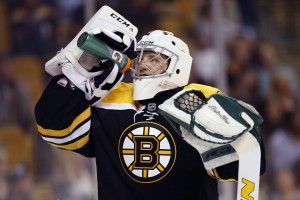 The backup netminder has a 1-5-0 record while posting a 3.06 goals against average and a .885 save percentage. Boston has been blessed with solid backup goaltending over the years, including Khudobin's success in his first stint in Boston (he went 9-4-0 with a 2.32 goals against average and .920 save percentage back in 2012-13). His second time around with Boston has been much more underwhelming.
If Boston wants to grab a playoff spot this spring, they'll need to solve their problem behind Tuukka Rask. As the season progresses, Rask will need breaks, and the Bruins need to fill his absence with a netminder that they feel confident they can win in front of. Whether that means Khudobin needs to improve, or Boston needs to find a replacement remains to be determined, but one thing's for sure — Boston needs every point they can get, and right now, their backup goaltending isn't providing that opportunity.
If the Black and Gold can keep true to these New Year's resolutions, then they should be in the position to play postseason hockey come April.