It wasn't that long ago that we were having that conversation. It was the end of November, and Bruins netminder Tuukka Rask was struggling. Heading into a Sunday evening matchup against the Edmonton Oilers, Rask had been benched in four straight games, each won by backup Anton Khudobin. A loss that night dropped Rask's record to a dismal 3-8-2, pushed along by a sub-par .899 save percentage, leaving many to question the veteran's role as the go-to guy in net.
Three months later, the conversation has hit the other end of the spectrum. Rask, who hasn't lost a game in regulation since that November 26 matchup against Edmonton, is playing some of the best hockey of his career and is now a Vezina Trophy candidate. He is, without question, the hottest goalie in the NHL and has helped the Bruins climb the rungs of the standings to establish themselves as a legitimate Stanley Cup contender.
Rask's Domination
Rask's mid-season recovery has been nothing short of spectacular. Whether you're a longtime supporter or one of the critics who was calling for his head in the fall, there's no denying that he's been playing at an elite level.
In his last 21 games, Rask boasts a surreal 19-0-2 record. In that span, he has a pair of shutouts as well as 11 games in which he gave up just one goal, and six games in which he gave up two. He's only given up more than three goals on one occasion since the end of November.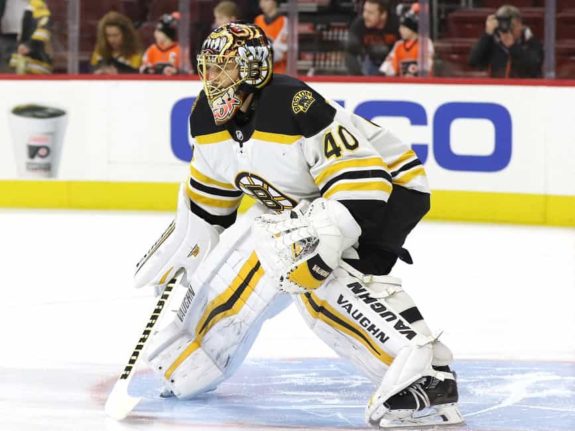 If that doesn't convince you, take a look at his save percentage over that span. In the 21 games since his last regulation loss, Rask's save percentage (for that game) was above .925 fifteen times. As a result, Rask's .899 save percentage from November has climbed to .925, good enough for sixth in the NHL (his 2.09 goals against average ranks third).
Now, those rankings (sixth in save percentage and third in goals-against average) may not seem Vezina-worthy but take into account how different those numbers are compared to his poor start. That isn't to say that Rask's struggles should be ignored when it comes to the Vezina, they should be considered. But, his save percentage has risen by .26 since then, which might be impressive enough to make many forget about the tough start.
Tuukka's Continued Success Key for Bruins
To say that Rask is the only thing carrying the Bruins through this impressive run would be silly. In fact, if you look across the board, it's hard to find something that hasn't been going well (even the Marchand suspension couldn't slow them down, as the B's went 4-1 without him). Boston has seen great offensive production up and down the lineup, with young depth options providing support for Boston's key stars, David Pastrnak, Brad Marchand, Patrice Bergeron, and company.
But, leaving Rask out of the equation would be equally criminal. There's a cause-and-effect relationship between goalies and their teams, that becomes more important as the season rolls on. Clearly, Boston is riding the wave of their red-hot goaltender, so much so that many are penciling the Bruins into their late-spring plans.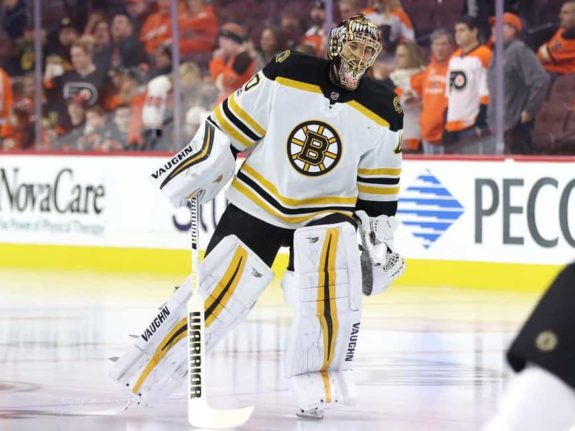 Of course, fulfilling those plans is going to take a lot more work. For one, the Bruins need Rask to stay fresh for the rest of the season. In the past, Rask was overworked late in the season as the B's were battling tooth and nail for a playoff spot. This year is shaping up to be different. Barring a pretty drastic turn of events, the team should comfortably qualify for the playoffs, even when their form inevitably drops back down to earth.
They have a five-point lead on the Toronto Maple Leafs, the team behind them in the standings, with four games in hand. The lofty dream of catching the Tampa Bay Lightning that seemed outrageous just weeks ago is now within reach, as the Bolts are just one point ahead, with an extra game played. The point is, the Bruins shouldn't be fighting for a playoff spot when April rolls around, which is crucial when it comes to Rask.
With some extra room to breathe in the standings, the Bruins should feel comfortable resting Rask down the stretch. Keeping him fresh is essential to developing momentum down. After all, there's nothing more important for an NHL playoff team than a hot goaltender.
Cam is a Broadcast Journalism student at the University of Maryland. He's the Boston Bruins Beat Writer at The Hockey Writers, and is an avid college hockey fan. Find him on Twitter @CamHasbrouck!