For the first time in a while, it seems like the Toronto Maple Leafs have too many defencemen. Not necessarily too many distinguished, All-Star defencemen, but too many defencemen who are worthy of a roster spot.
Add on that the trade deadline is quickly approaching and it makes for a very interesting situation on the Leafs' back end. If the Leafs do add a defenceman, it only continues to cluster their blue line. But even if the team sticks with the players they have heading into the end of the season, it makes for quite a jam on defence.
Left Defence
It seems like the Leafs are pretty set on the left side for the rest of the season. Morgan Rielly and Jake Gardiner have been outstanding lately and Travis Dermott looks like he definitely has the potential to be a top-four defender. Between the three of them, the left side is loaded with great puck-moving defencemen who look like they could tear up the remainder of the season if they stay healthy.
The outlier right now is Andreas Borgman. He was the SHL's Rookie of the Year last season and has been decent since coming to Toronto, but not phenomenal. He's brought a physical aspect to the blue line that only Roman Polak can contribute, but Borgman is doing it even better, and doing it nine years younger. But there were expectations for Borgman coming into the season and it's a hung jury for whether or not he has reached them. Realistically, if Borgman was a right-hand shot, he probably wouldn't need to worry about getting scratched or being sent to the AHL. But due to circumstance, Borgman may have a hard time finding ice time from here on out.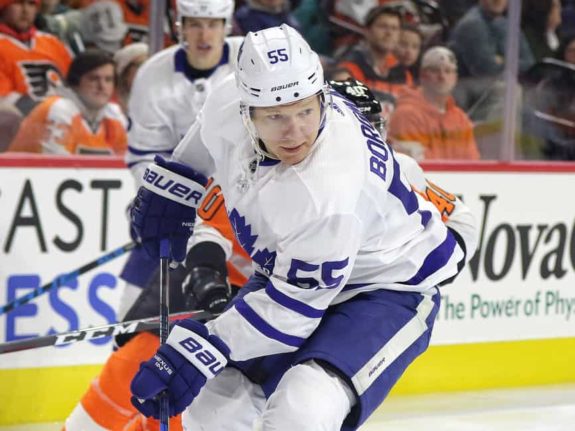 A thought could be to move Dermott to the right side—that's what he had been playing with the Toronto Marlies for part of this season. But judging on how valued Dermott is going to be to the future of the team, and how he could be groomed to take over for Gardiner as a top-four on the left side, it seems counterproductive to make that switch just to get Borgman in the lineup.
Right Defence
Toronto's right side has been a long-standing question for the team. Nikita Zaitsev is locked up long-term and at $4.5 million per year, will be looked upon to be a top-four defenceman throughout his time in Toronto. Ron Hainsey has been great on his off side and is a lock to continue to play with either Morgan Rielly or Jake Gardiner. That leaves one final spot between Connor Carrick, Roman Polak and Justin Holl.
Polak has received a lot of hate over his time with the Leafs but he hasn't been overly bad this season. Some of the hate can be attributed to his age and that he is taking time away from younger players. He's not great and shouldn't play a ton of minutes, but he isn't an awful defenceman.
Carrick has gotten a lot of time to play and it seems like we know where his ceiling is now. He's not going to be a top-four defenceman, but he's fairly reliable and can add some offence here and there.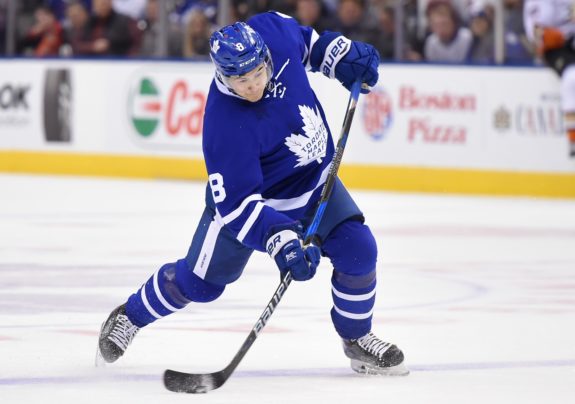 That leaves Holl. He has been a bit of a write-off, for no reason other than he took more time to develop and is now 25 years old. But he's been incredible in the AHL this year and his two games with the Leafs were equally as great. Of course, two games are a small sample size for Holl, but he looked really solid. Holl can skate and was all-around better than what we've seen from Polak or Carrick this year.
One Spot, Four Defencemen
The carousel of defencemen in Toronto should come to an end and Mike Babcock needs to pick his sixth defender. It should start with Polak being moved. Not because he's a liability, but because time should be given for one of the other three to develop. Toronto is not winning the Stanley Cup this year and it would be more productive long-term to play a rookie than a 31-year-old defender on an expiring contract.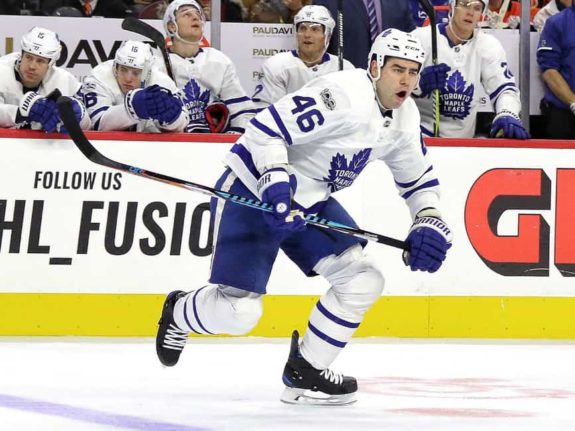 Next is Carrick. Carrick has been sturdy. Nothing too flashy or phenomenal, but sturdy enough to be a sixth defender. That being said, he's already 23 years old and we've seen what he can do. If he's kept as a spare, that could be a great solution, but he shouldn't be the first option to get playing time on a developing team.
Between Borgman and Holl, either could bring an exciting aspect to the team. Borgman's physicality could be missed if neither he nor Polak plays. But even though it is his first year, there aren't any true signs he'll be a top-four defender. Jake Gardiner may be gone in the near future and Borgman may be able to take back a third-pair left side role, but until then he shouldn't get a chance at playing the right side before Holl.
Holl isn't getting any younger, but he should at least be given a good look before a decision gets made. From what we saw, he could be an amazing addition to the team and even if we find out he's not, it's better to know than wonder 'what if?'. Pairings of Rielly-Hainsey, Gardiner-Zaitsev and Dermott-Holl could look great going into the end of the season and really, they should be given a shot.
Ben is a journalism student at Ryerson University and covers the Toronto Maple Leafs.