There is no question that the Boston Bruins are playing stellar hockey. They're currently the second best team in the Eastern Conference and there is no indication that this will change. There is a clear drive that is present throughout each player and that is ultimately carrying this club. No one expected this much success from the Bruins at the start of the season, but now they are seen as legitimate contenders.
With all the feel good stories with this year's team, there is no player on the Bruins who has shocked the league more than Riley Nash. Nash is currently having a career year and is fitting perfectly as the Bruins' third line center. Based on how he was a player last year, this is something that not many people would have predicted. His two-way style of play is resulting in a lot of the Bruins' success.
Nash's Average First Year
During the 2016 NHL off-season, the Bruins quietly signed Nash to a two-year, $1.8 million contract. He had just come off a decent year with the Carolina Hurricanes and was primarily used as a depth forward. With that said, he was mainly signed by the Bruins to compete for a bottom-six spot. The expectations for him were not too high and rightfully so. At that point in time, he had never managed more than 25 points in a season.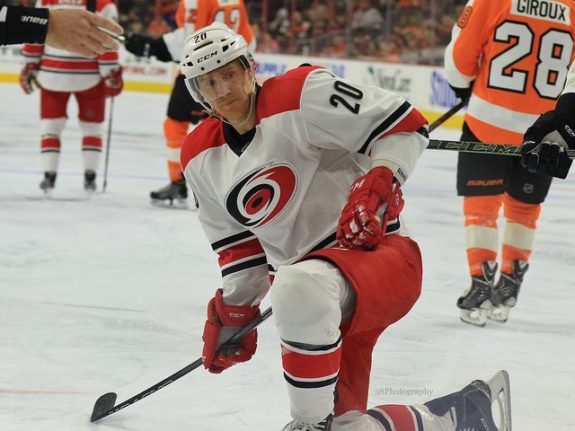 Nash ended up securing a spot with the Bruins and spent the majority of the season with their fourth line and penalty kill. Offensively, he performed a bit lower than his career average, but his playing time varied in duration. Yet, Nash was very effective on the defensive side of the game and received great praise for it from the coaching staff. He simply did what was expected from him.
During the Bruins' playoff round against the Ottawa Senators, Nash provided more of the same. Although he only put up two assists in six games that series, he was one of the top defensive forwards for them. This was the ongoing story of Nash's first season with the Bruins. He was average offensively, but was, more importantly, very reliable.
Offensive Explosion
At the beginning of this season, the Bruins decided to alter their lines and it clearly ended up working out. Nash received a bit of a promotion and was moved up to the third line with David Backes and rookie Danton Heinen. From the very start of this collaboration, the three clicked and all have been solid depth scorers for the team. Although some may have assumed their hot streak would pass, the line has continued to exceed expectations and provide an abundance of scoring.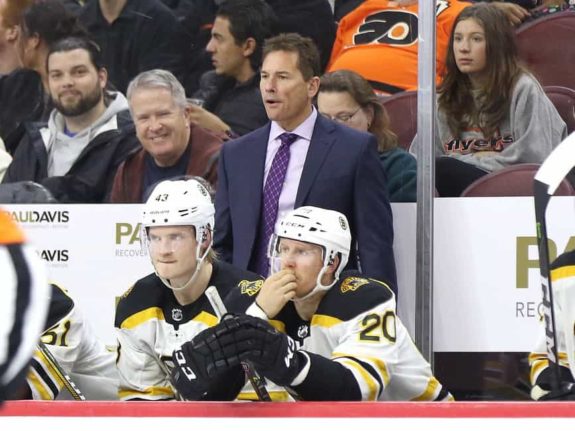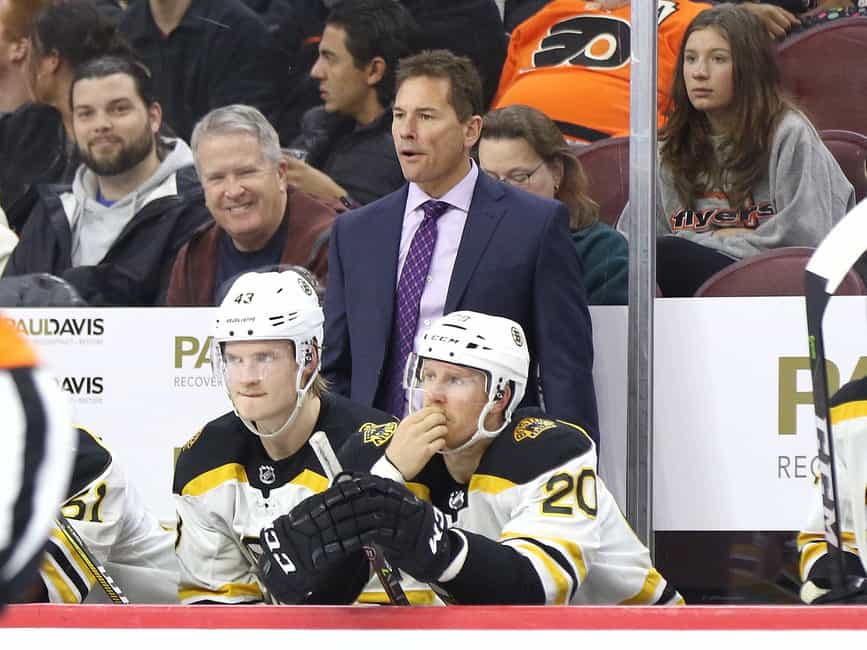 Yet, Nash is the biggest story this season because he has already passed his career high in points with two months remaining in the season. His rise as an offensive presence is a huge factor behind the Bruins dominance. Nash playing at a higher level also gives the Bruins a stronger cast down the middle. Everyone knows that is essential for a contender's chances of winning the Stanley Cup.
If Nash continues at the pace that he is going, this will be a very memorable year for him. He has already reached a major accomplishment with his career high, but he has the chance to expand upon that immensely. With his game as hot as ever, there is minimal doubt that this will occur. The Bruins are extremely fortunate that they have found a gem in Nash, because realistically, it is fair to assume no other team expected this.
What's Next for Nash?
With Nash's contract expiring at the end of the season, they are left with a fairly tough decision. Due to his jump in play, he will be due for a higher raise. Although the Bruins do have the cap space to make a deal work, they must consider the extensions that will be needed for their younger players as well. The Bruins went into a major retooling period just a few years ago, so they have plenty of other players to build around. Rookies like Jake DeBrusk and Charlie McAvoy are just two key examples of this.
Besides the well-needed extensions, the Bruins have players in their system that may already be able to provide the same amount as Nash. Prospect Jakob Forsbacka-Karlsson is currently putting up very solid numbers in his first year with the Providence Bruins. He is someone who is close to being NHL-ready and needs to be in the league once he is. Realistically, if Forsbacka-Karlsson is projected to be similar to Nash already, the Bruins may be better off using him next season because of his young age and smaller cap hit.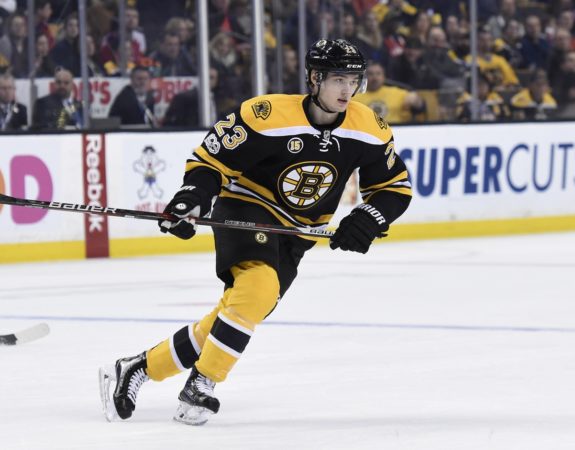 At the end of the day, the Bruins would love to keep Nash. Yet, if he expects a major increase in his salary, it may not be feasible. For now, though, the Bruins should embrace the spectacular season he is having and keep him for their inevitable playoff run.