The Boston Bruins are set to kick off their 2017 Rookie Camp and Prospects Challenge on Sept. 7th. While the team's prospects at the forward position will be getting a large sum of the spotlight, the club's rookie defensemen plan on giving fans something to talk about.
That still leaves the goaltender position to consider – a position that bears a big question mark in regards to the team's future. While every Bruins fans can recognize that Tuukka Rask will be the organization's first-string backstop this season, the club's backup role is without a champion.
Anton Khudobin took the reigns last year but failed to get into a groove until the firing of Claude Julien and the appointment of Bruce Cassidy as the Bruins' head coach. Zane McIntyre received some time at the NHL level as well as the majority of time down in Providence. Meanwhile, Malcolm Subban has yet to meet the expectations set for a first round draft pick.
That makes Boston's 2017 Rookie Camp crucial in evaluating the team's future at the goaltender position. The backup role could be up for grabs if Khudobin slips into inconsistency once more, while Rask is left without an irrefutable successor.
Daniel Vladar Injury
Per Mark Divver of The Providence Journal, Bruins goaltending prospect Daniel Vladar will not be attending Boston's rookie camp.
No Dan Vladar in rookie tourney. Word is he's not quite ready after injury. Safe bet he'll be good to go for main camp #NHLBruins

— Mark Divver (@MarkDivver) August 31, 2017
The news is unfortunate as Vladar was expected to be the main attraction in net for Boston. Instead, the Czech-native will have to ride last year's 2.62 goals against average and .921 save percentage into the preseason.
Vladar accumulated those numbers in just eight appearances with the Providence Bruins during the 2016-17 campaign en route to a 4-0-1 record. He split the season between Boston's AHL affiliate and the Atlanta Gladiators of the ECHL.
With the Gladiators, the 20-year-old made 18 appearances, achieving a goals against average of 3.89 and a save percentage of .887. He finished with a record of 5-9-1.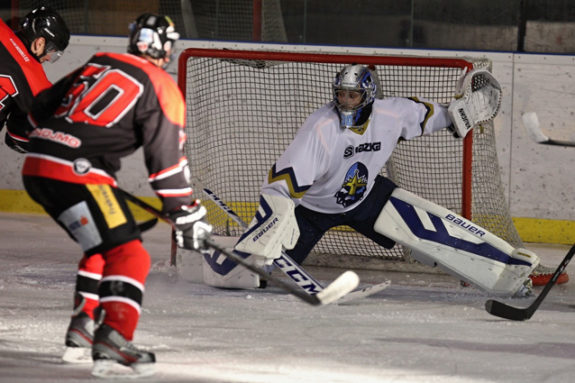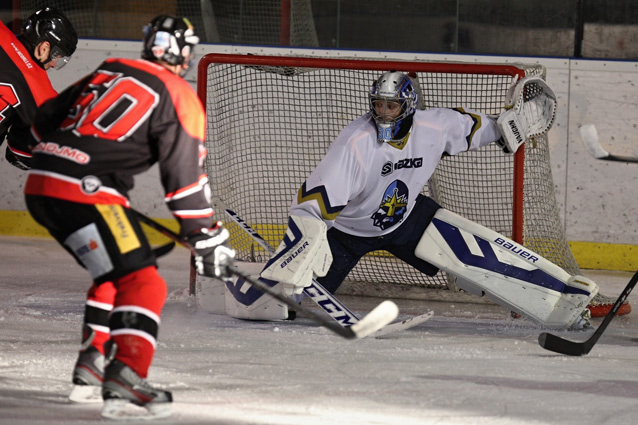 Vladar's best numbers, however, can't be found on a stat sheet. His 6-foot-5, 185-pound frame is easily this goaltender's best asset. The 75th overall pick of the 2015 NHL Entry Draft will be jockeying with McIntyre for minutes in Providence's crease this season.
Kyle Keyser
Invited to Bruins' Rookie Camp this year is goaltender Kyle Keyser who has two seasons in the OHL under his belt.
During the 2015-16 campaign with the Flint Firebirds, the Florida-native gave up 61 goals in 17 appearances, maintaining a record of 4-10-0. His goals against average reached 4.37 while his save percentage idled at .880.
The following season, Keyser received a fresh start with the Oshawa Generals. Making 26 appearances, he achieved a record of 7-9-0 by lowering his goals against average to 3.40 and improving to a .891 save percentage.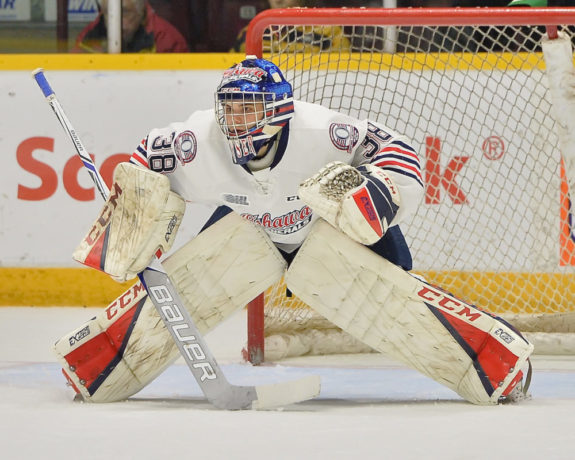 The 18-year old rests at 6-foot-2 and weighs in at 182 pounds. He played alongside Boston's 2017 second round pick, Jack Studnicka, in Oshawa.
Keyser's deplorable statistics should come with an asterisk attached: he will most certainly be playing another year in the OHL before making a leap to professional hockey. While the 2017-18 season will ultimately dictate the next step of this goaltender's hockey career, Rookie Camp is a great place for Bruins fans to catch a glimpse of what Keyser has to offer.
Luke Richardson
Luke Richardson of the OHL's Kitchener Rangers also received an invite to participate in Bruins' rookie camp this month. Richardson's stat line is more impressive than his fellow invitee.
In the 2015-16 season, the Ontario-native appeared in seven games, finishing with a 2-4-1 record. His goals against average of 3.77 and save percentage of .879 were both improved upon the following year.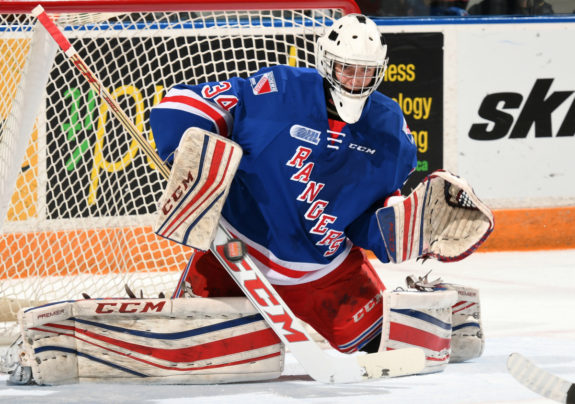 Richardson split time between the GOJHL's Kitchener Dutchmen and the OHL's Kitchener Rangers last season. With the former, he made 23 appearances while managing and 3.12 goals against average and a .896 save percentage.
With the Rangers, the 18-year-old got the chance to double his appearances from the season prior. The 6-foot-3, 168-pound backstop's goals against average dropped to 3.62 while he increased his save percentage to .897.
Both Keyser and Richardson will be looking to make a case for themselves when the Bruins' 2017 Rookie Camp kicks off on Sept. 7th.
I cover the Boston Bruins and NCAA Hockey here at The Hockey Writers. Born and raised 10 miles north of Boston, I developed a love for the game of ice hockey at a very young age. There's really nothing better than this sport, though steak is a close second.