A lot can change over the course of fourteen years.
Fourteen years ago I was a freshman at (the illustrious) Central Connecticut State University. I still lived with my parents. My favorite things in the world were Busch Light kegs and girls with nose rings. At 18 years old I got my first cell phone. It was one of those awful Nextel walkie-talkie flip phones, enabling my father to publicly embarrass me at his discretion.
Fast-forward 14 years and I'm a 32-year-old man with some grey in his beard. I haven't had a Busch Light in close to a decade. My roommates are no longer my parents, as I've traded them out for a beautiful, wonderful woman (who happens to have a nose ring). Furthermore, part of this article you're reading was written on a Jetson's-like device, which serves as my phone/computer/camera/iPod/etc.
Things have changed quite a bit for Bruce Cassidy since his last training camp as an NHL coach fourteen years ago. The then-38-year-old unmarried firebrand has become a married, 52-year-old Little League coach with two children. He has logged over 400 games as an AHL head coach over that time, finally back in charge of an NHL bench. The interim-tag is gone; Cassidy is officially "The Man" in Boston.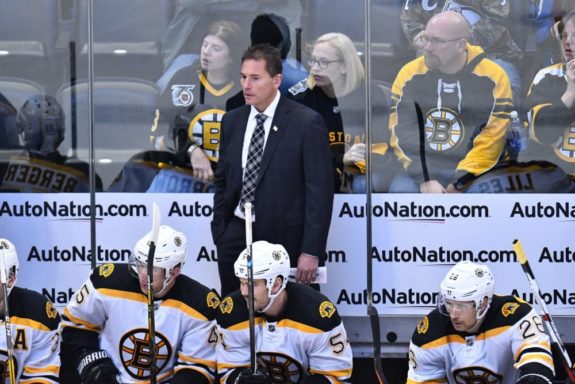 With all of the uncertainty currently surrounding Boston's personnel, one could argue the same precariousness surrounds their coach. Heading into Year Two, Cassidy and the B's hope that his growth and experience yield better results than those reaped 14 years ago.
"Capital" Punishment
General Manager George McPhee named Bruce Cassidy head coach of the Washington Capitals ahead of the 2002-03 season. At 37 years old, he was the second youngest coach in the league. Despite having spent zero games on an NHL bench, he rode an exemplary track record in the minor leagues straight to the top of Washington's coaching staff.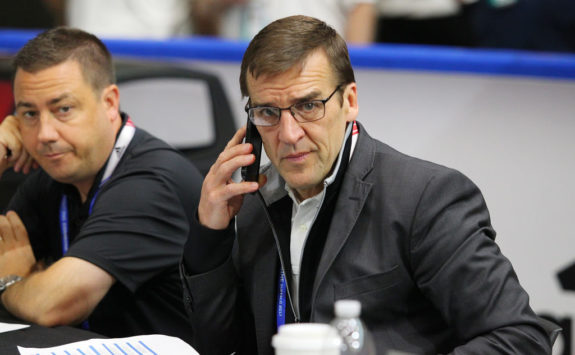 He succeeded veteran coach Ron Wilson, who has still coached more games for the team than anyone not named Bryan Murray. Wilson had been successful, taking the Capitals to a Stanley Cup Final during his tenure.
Having missed the playoffs during Wilson's final season and eager for a seismic shift, the team rolled the dice on Cassidy and were rewarded with a return to the playoffs during Cassidy's first season.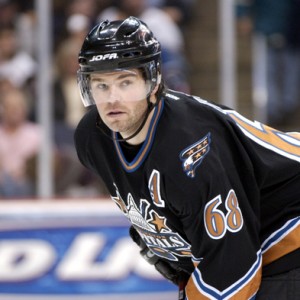 Heading into Year Two, expectations were high. A veteran squad led by Peter Bondra, Jaromir Jagr and Sergei Gonchar appeared poised to make waves. However, the team stumbled out of the gate and never recovered. Worse yet was what was transpiring behind the scenes.
Players complained about a coach who seemed aloof and unprepared.  There were shouting matches with star players. There was an instance of Cassidy and a player nearly coming to blows following a loss. The final nail in the coffin came with an untimely and unfortunate remark to the press regarding his players using pregnant wives and sick children as excuses for poor play:
Many of the players have young children or wives about to give birth, while Kolzig has an autistic child and Witt's wife battled a life-threatening illness all of last season. Those remarks angered many players and, coupled with two more ugly defeats, marked the end of Cassidy's tenure.

– Jason La Canfora (Washington Post) December 11, 2003
Boston "Brewin" Success or Trouble?
Cassidy currently finds himself in a situation not entirely dissimilar from his first go-around as an NHL head coach. He has succeeded a long-tenured coach, whose old-school demeanor and emphasis on structure yielded success before growing stale. As a breath of fresh air to a stagnant organization he led them into the playoffs before a first-round exit.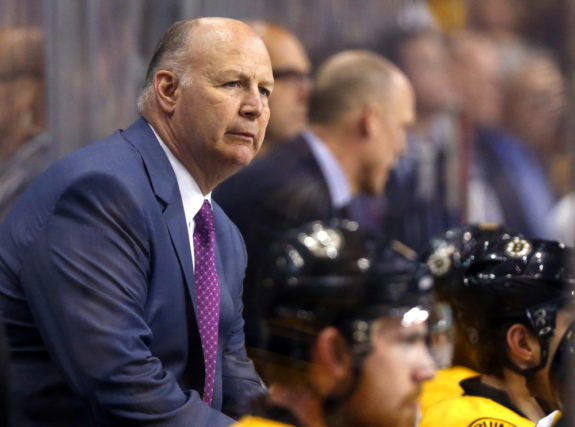 Year two is where things are bound to be interesting. Systematic tweaks brought about a major uptick in scoring and, more importantly, wins. Loosening the shackles on his defensemen and encouraging one-on-one attacks down low were just what the doctor ordered.
The league now has 27 games of film on Cassidy's Bruins. As such, adjustments to combat Boston's new system will certainly be made by opponents. How will Cassidy adapt to these changes? Will he be more inclined to stick to his guns or can he make adjustments on the fly?
Last season, Cassidy had the benefit of being the initiator, the aggressor, the tweaker. All he needed to do was make adjustments from the prior system. This season he will be required to make alterations to his own system, based on what the opposition is giving him. The latter is significantly more difficult than the former.
Coach-Player Relationships
As previously mentioned, Cassidy was the breath of fresh air last season. Now, he is the new normal. The "jolt" provided by last season's coaching change has subsided, and it's back to business as usual.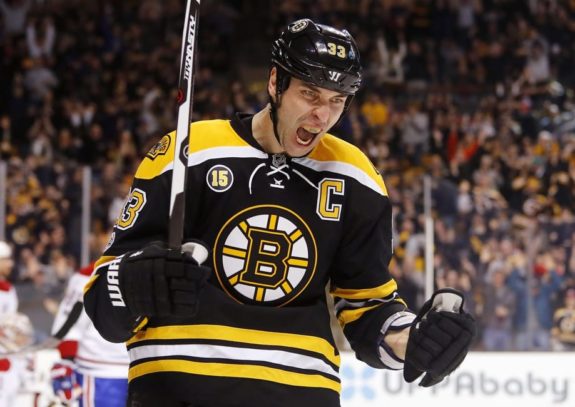 Equally important to the "x's and o's" will be how Cassidy commands the room and gets along with his players. There's no doubt that 14 seasons spent as an assistant and minor league head coach have better prepared him from a game planning perspective. How he maintains relationships from the helm when things are going askew will be the biggest test during his first full season as an NHL coach in over a decade.
In Washington, he was just several years removed from his playing career. Furthermore, he'd coached almost exclusively at the ECHL and IHL levels. These were mid-level professionals, riding buses, making a pittance, living out their hockey dreams. Those were the kinds of players that could be screamed at and punished with grueling practices.
In the NHL, with players making millions of dollars, those tactics wear thin incredibly quickly. Even John Tortorella acknowledged he needed to change with the times, with his softer approach earning him the Jack Adams Award.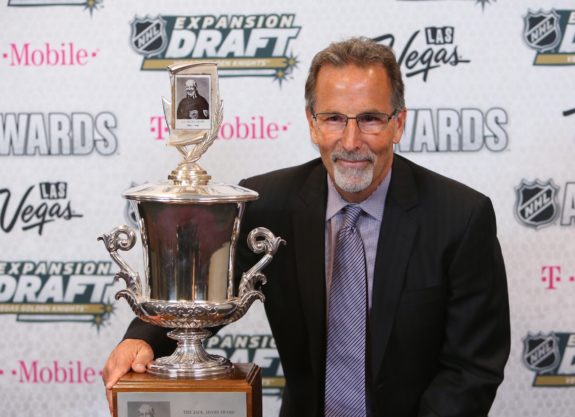 Cassidy will need to find the delicate balance of commanding a room and being a "player's coach" without coaching like a player.
Season Outlook for Bruce Cassidy and the Bruins
Bruce Cassidy was, admittedly, in over his head during his first stint as an NHL head coach. Since his disastrous second season in Washington he's spent roughly 800 games on benches across North America at multiple levels. Watching. Coaching. Learning. Adapting.
In his pockets are two separate sets of blueprints. One details his failures as a coach, both in terms of on-ice success and as a leader and mentor. The other lists his accomplishments. From an 18-8-1 record last season, leading the Bruins into the playoffs for the first time in three years, to four-consecutive playoff appearances as head coach of the Providence Bruins.
Many players competing for roster spots in Boston were mentored by Cassidy in Providence. Two of those players, Ryan Spooner and Frank Vatrano, went public regarding being "at odds" with Boston's last coach.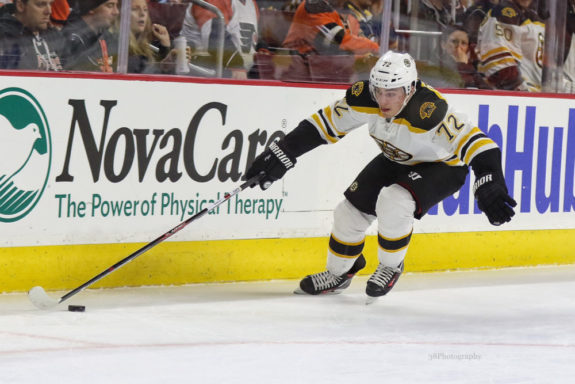 Spooner has already been benched at crunch time by Cassidy. Vatrano finds himself in the thick of positional competition and jockeying. David Pastrnak's camp and the organization are at a contract impasse. Furthermore, the roster is full of veterans accustomed to structure and ice time.
"Butch" Cassidy has his work cut out for him.
For Boston to maintain the success earned as last season wound-down, Cassidy will need to show that he is a different man and coach than he was fourteen years ago. Adaptability, pliability, preparedness and a cooler-head will be the pillars upon which his second chance will be built. The lessons learned along the way, from our nation's capital to a Little League field in Rhode Island will be his compass.
Should he prove to be a changed man and up to the task the Busch Light will flow, for all to enjoy.
Despite being New England's Son (hailing from the Great State of Connecticut), Joe currently resides in Los Angeles, California. One of his earliest memories is of the Bruins losing in the 1990 Stanley Cup Finals, setting up a lifetime of crushing disappointments. He feels genuine sadness for those without a passion to rival his unwavering love for the greatest game on earth.