For the second time in his coaching career, John Tortorella is the NHL's coach of the year as he was awarded the Jack Adams Award. After a tough start to the season, the Blue Jackets went on an incredible run that pushed the team back into playoff contention.
#CBJ head coach John Tortorella wins the Jack Adams Award for coach of the year!https://t.co/ZK1MEfC7fj pic.twitter.com/SNqGgEGDAg

— Columbus Blue Jackets (@BlueJacketsNHL) June 22, 2017
In the end, Tortorella coached the Blue Jackets to a 50-24-8 record through their 82 games which landed them the third spot in the Metropolitan Division. While they eventually lost to the Pittsburgh Penguins (the eventual Stanley Cup winners) in the first round, the Jackets set a franchise record with 108 points through the regular season.
Tortorella last won the award back in 2003-04 as the coach of the Tampa Bay Lightning when the team went on to win the Stanley Cup. That season, his club won 46 games finishing with a 46-22-8-6 record.
He becomes just the fifth coach in NHL history to win the award more than once joining Jacques Demers (2), Pat Quinn (2), Scotty Bowman (2) and Pat Burns (3).
Looking at the Runner-Ups
Along with Torts, Mike Babcock and Todd McLellan were nominated for the award.
Babcock led the Leafs to a great season just two years into their rebuild – a rebuild that was expected to take five years before they became competitive. However, the Leafs finished 40-27-15 on the season and locked up a wildcard spot in the postseason. They went on to play the Presidents' Trophy winning Washington Capitals in the first round and took them to six games – all of which were one-goal games.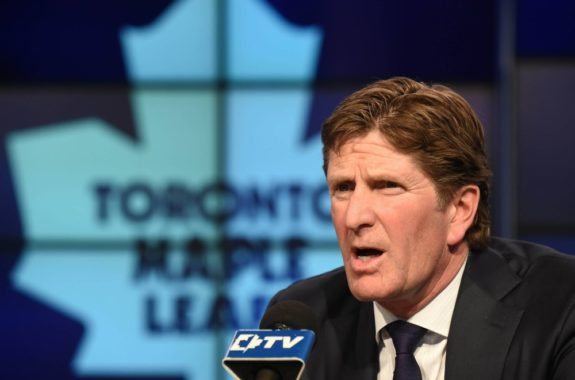 As for McLellan, he coached the Oilers to a 47-26-9 record. They finished second in the Pacific Division, but would eventually lose to the Anaheim Ducks in the second round of the postseason. It was the first time the Oilers saw playoff action since 2005-06 when they made the Cup Final.
Compared to 2016
In 2016, it was the Washington Capitals' bench boss that was named the coach of the year in the NHL. Barry Trotz – a first time Jack Adams Award winner – led the Caps to a 56-18-8 record in the regular season in 2015-16.
They won the first of two consecutive Presidents' Trophies and Metro Division titles. He became the 36th coach in NHL history to win the award since it was introduced in 1973-74.