The Boston Bruins are still on a historic pace in the NHL this season and they don't appear to be slowing down. Looking to win their 11th consecutive game Thursday when they take on the Edmonton Oilers at home, the Bruins are firing on just about all cylinders. The exception? Their power play.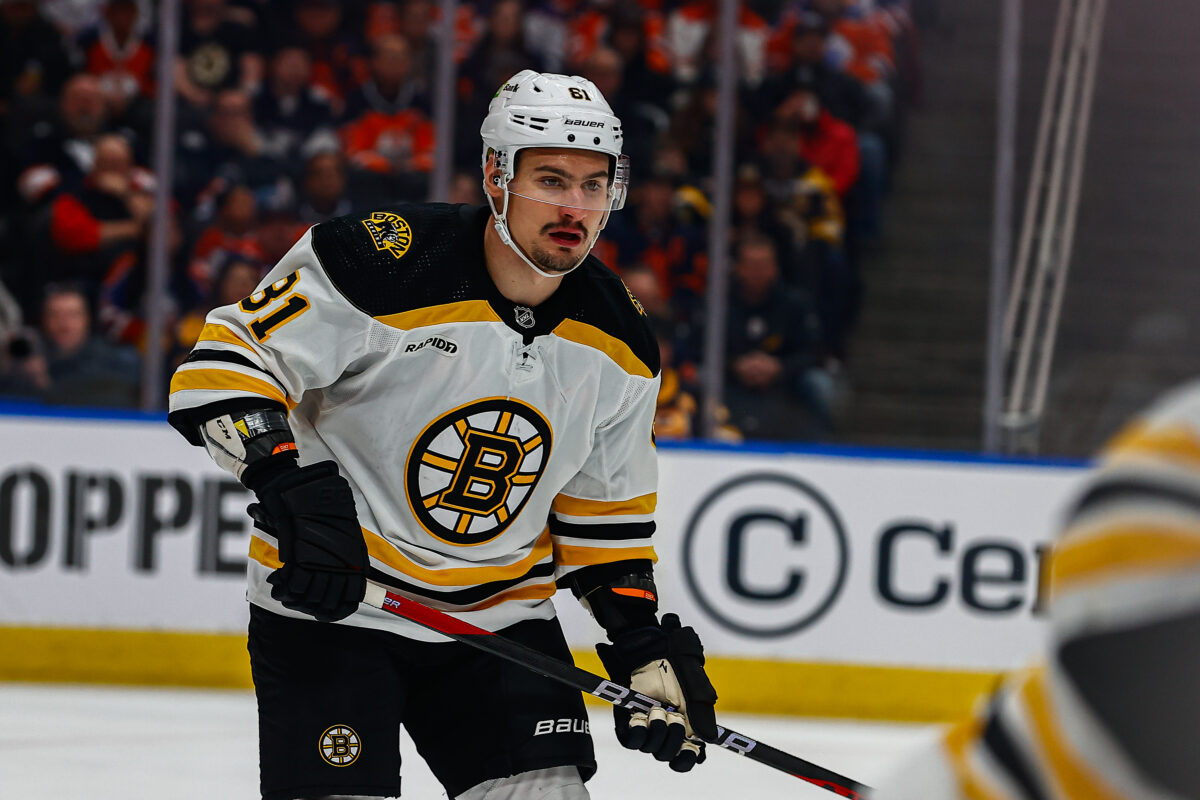 Though the Bruins still rank seventh in the NHL on the power play this season, it's clear that their performance when up a skater has been struggling for quite some time. If we look at the Bruins' last 30 games, the team is 23-4-3, but has an abysmal 14.6% power play conversion, scoring on 13 out of 89 opportunities. Once ranked near the very top in power play rankings, the team is dropping by the day due to their lackluster play with an extra skater on the ice and something's going to have to give moving forward. It would be disingenuous to say that they can't go on a long playoff run without a functioning power play because, well, 2011 happened. Despite this, though, it's ill-advised to hope that lightning will strike twice.
Enter Dmitry Orlov and Tyler Bertuzzi.
Orlov and Bertuzzi Add New Elements to Both Power Play Units
While the discussions surrounding Orlov and Bertuzzi following their acquisitions from the Washington Capitals and Detroit Red Wings respectively have centered around their spots in the Bruins' lineup at even strength, their addition to a struggling power play simply cannot be understated. Something needs to change and adding new faces to the power play groupings simply makes sense; this is especially true when these players have experience on the power play from their previous teams in the NHL.
As recently as Wednesday, the Bruins have experimented with Orlov at the point on the Bruins' top power-play unit in place of Charlie McAvoy. Though McAvoy is having a career year offensively, it makes sense to put a left-shot player on this unit at the point to best utilize David Pastrnak's one-timer ability from the left dot. It's an attack that, though expected, similarly to the likes of Alex Ovechkin, just cannot be stopped on a consistent basis. Putting Pastrnak in the best situation to get the puck and score is a recipe for success and the Bruins are clearly looking to unleash the full potential of the top unit once again.
Related: Bruins and the 2006 NHL Draft – Gorton's Trades Still Paying Off
---
Latest News & Highlights
---
Since joining the Bruins, Orlov is up to three goals and nine points in five games and is displaying an offensive showing like no other; though the Bruins needed to make a change to their power play unit, this is also head coach Jim Montgomery rewarding his newest defender with an opportunity he truly deserves. Hampus Lindholm looked great in Orlov's new spot early in the season and this could be a replication of that.
Though McAvoy isn't the cause of the problems for the top unit, his replacement still might be a good one due simply to handedness. McAvoy is up to five goals and 43 points in 49 games, but his production isn't coming from the power play as he hasn't recorded a point on the power play in 15 games. To be fair, very few players have recorded a power play point over the past few months so this isn't exclusively a McAvoy issue, but some sort of change was needed and for now it appears that both McAvoy and Lindholm will be getting a look on the second unit.
Spreading talent around isn't a bad thing either and though this could be seen as a "demotion" for No. 73, it's also a change of scenery for him which could be exactly what he needs. The second unit isn't exactly lacking for talent either as it features David Krejci, Pavel Zacha, Lindholm, and Bertuzzi. Adding Bertuzzi to the mix could actually be a fun experiment for the Bruins given his ability to distribute and shoot the puck from the forward position. A 30-goal scorer in 2021-22 and a multi-time 20-goal scorer prior to that season, Bertuzzi is no stranger to burying the puck when needed. Still, like Taylor Hall, Bertuzzi is a pass-first winger who excels as a playmaker and could add a whole new dynamic to this second unit with McAvoy and Lindholm primed to take shots from the point.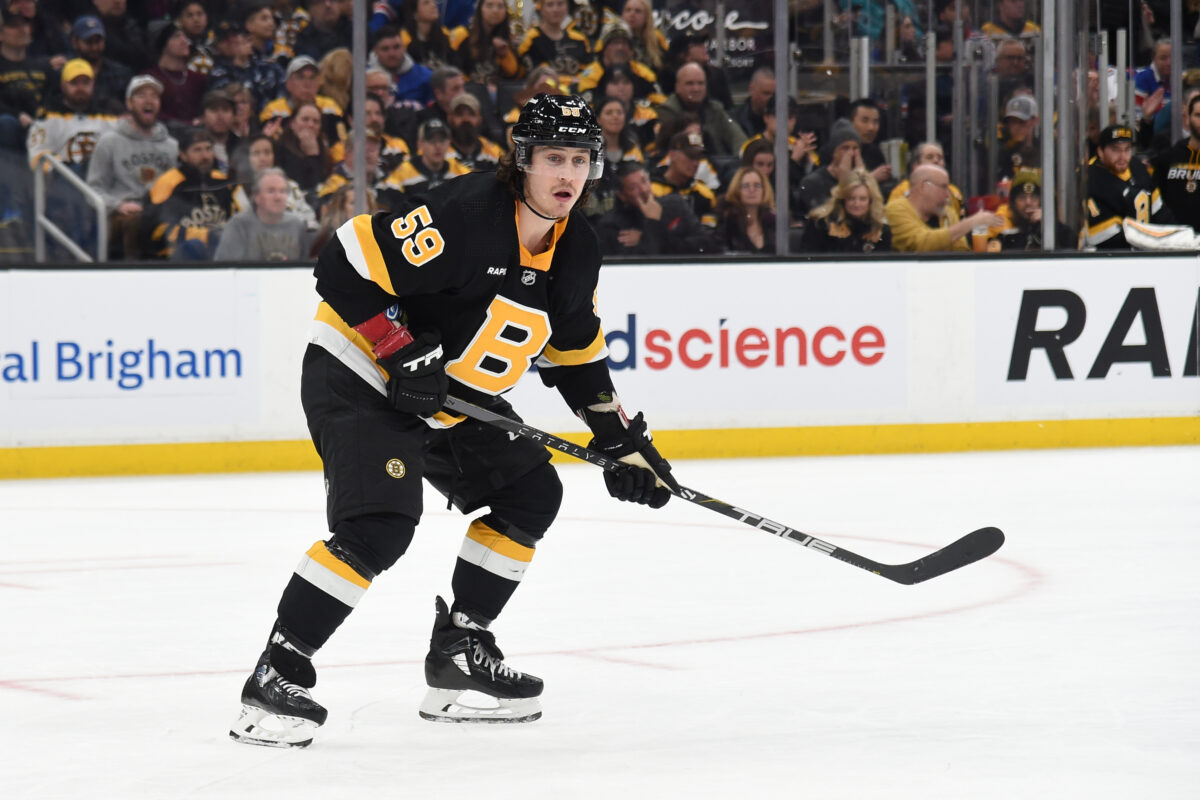 The Bruins are full of talent and have some of, if not the best depth in the entire NHL. Getting to make changes like this and experimenting with the power play so late in the season is a luxury that most teams wouldn't have. The best part? The Bruins are still winning games in spite of a poor power play showing for months. If they can get things back on track and consistently score when up a player, this Bruins team could continue to dominate well into the playoffs with as well-rounded an attack as the NHL has ever seen.