Newly-signed New York Ranger winger Jimmy Vesey stole headlines all month as he opted to test free agency coming out of his senior season at Harvard. The college free agent is often a coveted thing from a management standpoint, because if you can land a Vesey for nothing, that's found money. However, each year, there are relatively few college free agents and fewer still that are ready to make an impact in the NHL.
Nonetheless, when they're there, many teams are throwing their hat in the ring to cheaply acquire a young player whose rights the team will own for years. Best of all, the team doesn't have to give up anything. But the amount of hoopla created by the situation often outweighs the player's actual importance to their new roster. This week, Calgary Flames President of Hockey Operations Brian Burke called the contribution of college free agents "insignificant."
"If you look at the college free agents, they have made a dramatically insignificant contribution to our league," Burke told TSN. "Tyler Bozak might be the best one. Of the 100 or 150 that have signed, most have very little impact.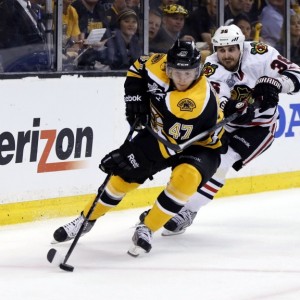 "I think [Vesey] is going to play and make a difference. I think he's going to be a good player," Burke continued. "But if you look at that group, and the money that the league has spent on those players, and their contribution, it is a pimple on an elephant's butt."
Burke shouting out Bozak makes sense since he was the general manager of the Toronto Maple Leafs when Bozak signed as an undrafted free agent out of the University of Denver. But Burke also inked deals with college free agents like Christian Hanson and Brayden Irwin, who have a combined 44 games of NHL experience. And that seems to be pretty common ratio for most teams. A team like Boston illustrates that for every Torey Krug on the roster, you sign a Sean Kuraly, Chris Casto, Justin Hickman and Austin Czarnik (who actually had a good year in the AHL). Though, it's worth noting that Boston had five players grab NHL games last year who were college free agents (a total of 212 NHL games between those five players).
---
RELATED: College Free Agents Hitting the Market Not Named Jimmy Vesey
---
While Burke isn't incorrect, his assessment may be a bit of a straw man. The majority of players taken in the NHL draft at large don't play many NHL games. So, finding value in college free agents is a great resource for a savvy GM. If you can get NHL games out of a college free agent, it means you've improved your team even if that player isn't a Blake Wheeler, Chris Kunitz, Dan Boyle, Adam Oates or Ed Belfour (all of whom came to the NHL as a free agent out of college).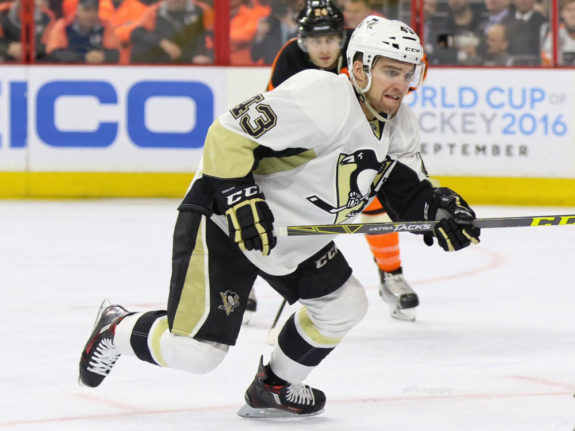 To see that savvy signings like that can have a big impact on an NHL roster, look no further than the current Stanley Cup Champions, who had six college free agents on their roster at one point during the season and four on the ice when they won the Stanley Cup, including Kunitz, Conor Sheary, Ben Lovejoy and Justin Schultz.
In the end, every GM is looking for an edge. And while Burke isn't wrong to say most college free agents make a small impact, if any, in the NHL, to call the impact of college free agents "insignificant" might be a bit of an overstatement.