After taking a hiatus from NHL action following the 2016-17 NHL season, Brian Gionta will strap on the skates and appear on the world stage one last time for Team USA in the upcoming Winter Olympics in PyeongChang, South Korea.
During the second intermission at the 2018 Winter Classic, Gionta was introduced as the captain of the 2018 squad. In a year where NHL roster players are barred from participating, he will lead a team of youngsters and misfits onto the ice when the games commence on Feb. 9.
In an announcement made on April 3, 2017, the NHL released the following statement: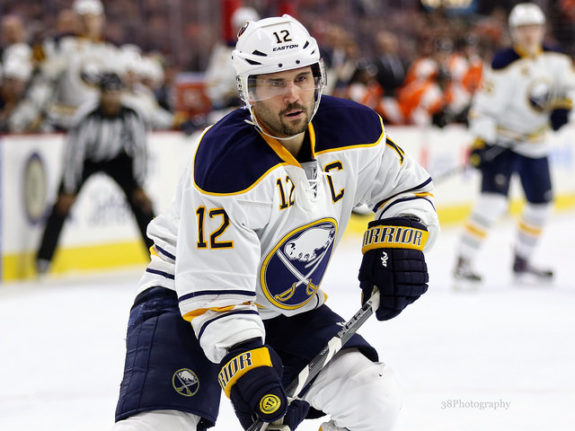 "In an effort to create clarity among conflicting reports and erroneous speculation, this will confirm our intention to proceed with finalizing our 2017-18 regular season schedule without any break to accommodate the Olympic Winter Games. We now consider the matter officially closed."
With a field of competition that will suffer from a lack of top-tier world talent, Gionta is one of the few players participating who has significant experience at the NHL level.
Gionta's Decorated Career
In 16 seasons in the NHL with the New Jersey Devils, Montreal Canadiens, and Buffalo Sabres, Gionta dressed in over 1,000 games, posting 588 career points. In New Jersey, he was an integral part of the Devils' 2002-03 Stanley Cup roster.
During his time in the league, the Rochester, NY native served as a captain seven times. In 2010 he became just the second American-born captain in the history of the Canadiens franchise (Chris Chelios being the first).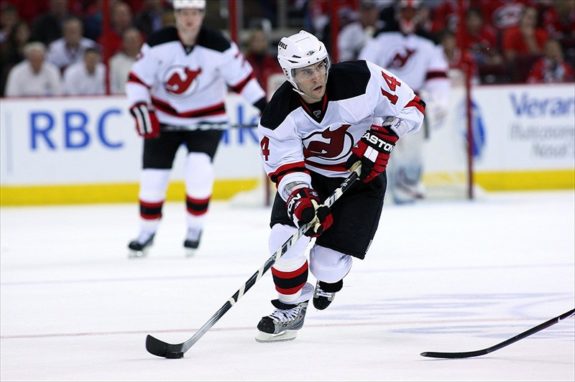 As an undersized player, Gionta was known throughout his career as a scrappy, hard-working forward who never shied away from contact. At just 5-foot-7 and 178-pounds, he relied on elite skating speed and game vision to survive during a time where size and physicality were king. His most productive seasons followed the NHL lockout, which marked the end of the "clutch-and-grab" era.
He still holds the Devils' single-season goal scoring record with 48 tallies in 2005-06.
Though it has been 12 years since his last appearance, this isn't Gionta's first time competing in the Olympics. In 2006, he played for Team USA in Torino, Italy where the team failed to medal, finishing eighth overall.
Staying In Shape for the Olympics
After deciding not to sign with an NHL team last summer, Gionta didn't stay off the ice for long. Though he could not reach a deal with the Sabres to come back for one more season, he had unfinished business to attend to on the international stage.
"It's unique not being part of a team but still trying to prepare for the Olympics," said Gionta. "It's also fun. I'm getting to experience a lot of new things this year. And I get to be around for things (with my family) that I normally wouldn't. I still have that competitive fire going."
On Oct. 10, he participated in practice sessions with the Sabres' AHL affiliate, the Rochester Americans. It was reported soon after that he was asked to stay in shape by Team USA general manager Jim Johannson.
"This is the right thing for him and for his family," Johannson said. "His attitude is great and he's ready."
Knowing that there was a distinct possibility that the NHL would ban players from participating in the PyeongChang games, Johannson needed a contingency plan.
In November, Gionta was present at the Team USA jersey unveiling event. From then, it was essentially a foregone conclusion that he would be named to the final roster. Though his place on the team was all but secure, his status as captain came as a pleasant surprise to fans.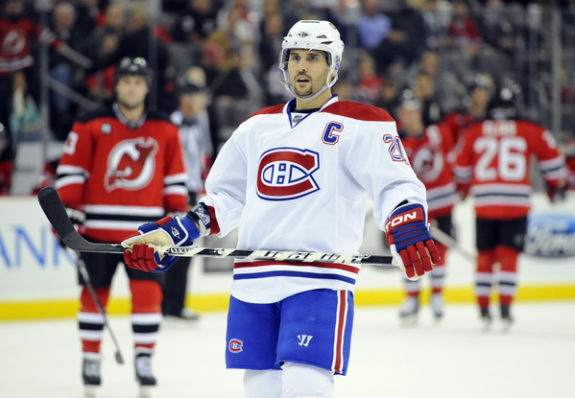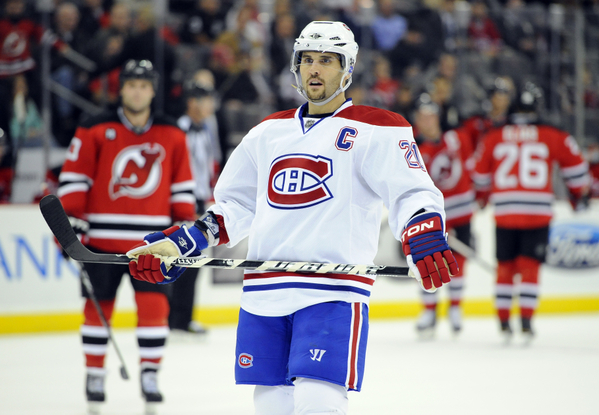 Gionta's preparation could pay dividends even after the winter games come to a close. While it appears that this tournament will be his last hurrah, there is a chance he could suit up again in 2018.
Following the conclusion of the Olympics, he could sign with a contending team looking to bolster its secondary scoring ranks for a Stanley Cup push. If he can perform well and lead Team USA into the medal rounds, he may end up with multiple NHL suitors.
In his last season with the Sabres, he posted 35 points in 82 games. Not bad for a 38-year-old.
A consummate professional, Gionta embodies everything head coaches dream about when envisioning the ideal veteran. Guys like him don't easily walk away from the game. It's part of what got him to where he is today. He's still hungry; that much is evidenced by the work he has put in this summer to stay in shape.
The Team USA Roster
Assembled from a mix of collegiate standouts and NHL outcasts who now compete overseas, Gionta is the only player on the Team USA roster with past Olympic experience.
Despite fielding a squad made up of mostly greenhorn players, the Team USA brass feels confident that they can compete for a medal in PyeongChang. With Russia being disqualified from Olympic contention due to a performance enhancement scandal, there are very few countries who pose a legitimate threat without the presence of NHL talent.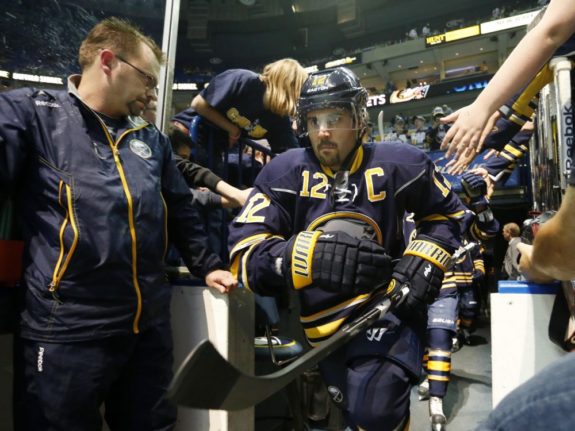 Executive director Pat Kelleher believes that his team is better equipped than most.
"We have some 21- and 22-year olds who are high-end players who we are going to see in the NHL sooner rather than later," said Kelleher. "No other country has that type of player available to them."
Among those players on the cusp of cracking NHL rosters are NCAA prospects, Jordan Greenway (Minnesota Wild), Ryan Donato (Boston Bruins), and Will Borgen (Buffalo Sabres).
From a veteran standpoint, players like Noah Welch, Jim Slater and Matt Gilroy all had several years of experience at the NHL level before continuing their respective careers in Europe.
If this group of misfit toys can take home the gold, there is no doubt that they will be welcomed home as heroes. If the NHL does decide to participate in future Olympic games, the significance of a gold medal in 2018 will become even greater. Either way, come February, hockey fans will experience something truly unique.