Retired goalie Martin Brodeur and forwards Martin St. Louis and Willie O'Ree received the call that every former hockey player yearns for. When a retired hockey player hears from Lanny MacDonald, it is an invitation to be inducted into the Hockey Hall of Fame, the most exclusive club in the sport.
Every year, a new class of inductees gets the call to become part of hockey history for their extraordinary accomplishments in the sport. The Stanley Cup may be the trophy that every hockey player dreams of hoisting but the honour of becoming a Hall of Famer can never be taken away.
These three former superstars transformed the game in more ways than one, whether it was stellar performances between the pipes, terrific goal scoring despite a lack of size, or breaking societal barriers. Let's take a closer look at the impact Brodeur, St. Louis and O'Ree made on the game and why they deserve to be in the Hall.
Brodeur Masters Dominant Goaltending
Martin Brodeur grew up in Montreal, a city enamoured with hockey. As a little boy, he would often accompany his father Denis Brodeur to hockey games, as he was the photographer for the Montreal Canadiens.
Growing up a Canadiens fan, Martin idolized Patrick Roy, who recorded 551 wins and two Stanley Cups with Montreal.
Entrenched in a culture driven by hockey, Brodeur began playing the sport as a little boy. On rainy days where road hockey was out of the question, he and his friends would play sock hockey in his basement, where young Marty fostered a spirit for competition.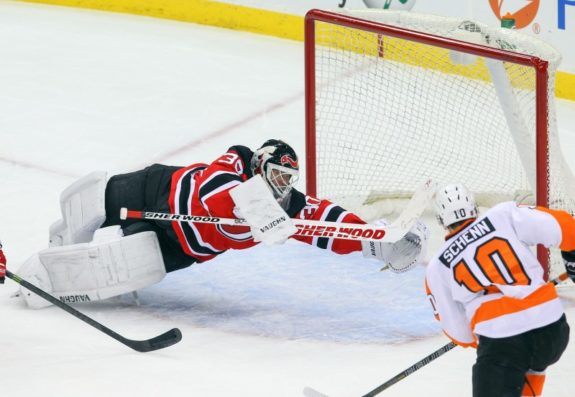 "For Marty back then, it was all about winning. In sock hockey. In street hockey. Everything. And because of that, now he's in the Hockey Hall of Fame," says Brodeur's friend Guy Martin.
The superstar goaltender was drafted by the New Jersey Devils 20th overall in 1990, the team with which he would spend his whole career.
Accolades and accomplishments became second nature to Brodeur. He won the Calder Trophy in 1994. He's a four-time Vezina Trophy winner, representing the top goalie in the league; a three-time Stanley Cup winner in 1995, 2000, and 2003; and won an Olympic Gold Medal twice in 2002 and 2010. But most important of all, Martin holds the record for most all-time wins by a goalie with 691, 140 more than Roy.
"To me, [the goal] was the win record," Brodeur said. "To me, if I get enough wins, I'm going to get shutouts. Winning makes coaches, teammates, owners, fans all happy … I didn't care if we win 7-6 as long as we win."
Not only could Brodeur make highlight-reel saves, but he was also a master at handling the puck. He could take over a game, setting the tone for a Devils team that would rely on defense when they had the lead.
Aside from his stellar statistics in net, Brodeur projected a gentle, humble aura. From meeting hockey stars like Guy Lafleur as a kid to interacting with fans, Brodeur was always modest, especially when talking about the best goaltender of all time.
"I don't think there will ever be someone everyone agrees is the best," Brodeur said. "[Wayne] Gretzky will tell you the same — he doesn't like talking about it either. We're all in this together here. We're lucky to play the sport we love and the game was good to us."
St. Louis: Small in Size, Big in Heart
In 16 NHL season, St. Louis scored 1,033 points, 391 goals, 642 assists, a Stanley Cup and an Olympic Gold Medal for Team Canada. Those are just some of his accomplishments. Many don't realize that the French-Canadian sniper did this while measuring only 5'8″ tall, below average for a hockey player.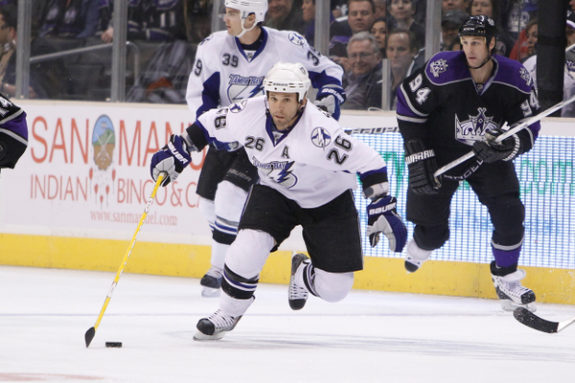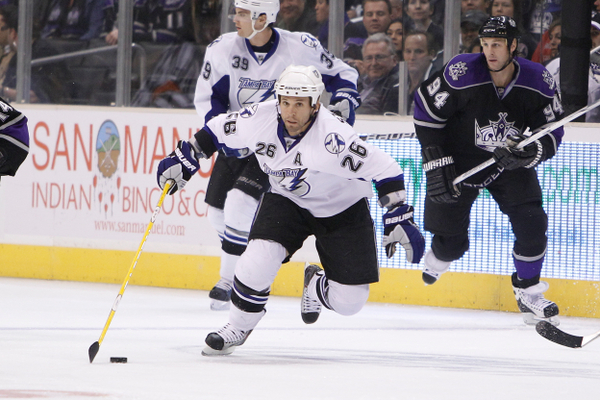 Because of his stature, teams overlooked him and brushed him aside as a player who would never make it. Despite a successful college career at the University of Vermont, St. Louis went undrafted at the NHL Entry Draft. While the news was difficult to swallow, the young forward never gave up, determined that his speed, poise and ferocity on the ice would one day make him successful.
"I knew it was possible," St. Louis said. "It was hard, but it was possible. I really fed off that. People tried to discourage me along the way. But that's just life…I definitely used that as a motivation to try to prove people wrong."
St. Louis would play for the Calgary Flames, Tampa Bay Lightning and New York Rangers over a spectacular professional career. His best moments were with the Lightning, where he won a Stanley Cup, Hart Trophy as the NHL's Most Valuable Player, the Art Ross Trophy as the NHL's leading scorer, the Lady Byng Trophy three times as the NHL's most gentlemanly player, and the Ted Lindsay Award, the most valuable player as voted by the players.
The speedy superstar brought an excitement to Tampa Bay, energizing a fan base. He would cement himself as the Lightning's all-time leader in points (953), assists (588), power-play points (300), shorthanded goals (28), game-winning goals (64), overtime goals (10), playoff goals (33) and playoff points (68).
It will be hard to find another superstar like St. Louis, who put his heart and soul into every game. It did not surprise his former Tampa teammates Vincent Lecavalier and David Andreychuk, that he would be inducted into the Hall of Fame.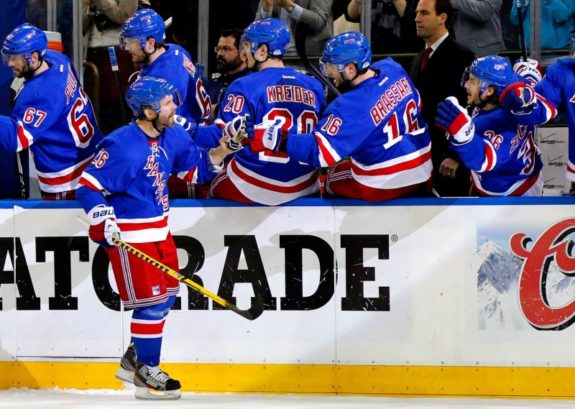 "Obviously everything he's done on the ice is incredible," Lecavalier said. "But Marty was probably the hardest-working guy, dedicated to the game, great teammate, great leader and obviously a huge part in us winning the Stanley Cup. He's done so much for me personally as a player and as a friend. He's just done so much for the game of hockey."
"He is definitely a guy that not only our Lightning players, but there are kids across the world that look at Marty St. Louis and they're inspired by what he's done," Andreychuk said. "An undrafted player, smaller than average, the heart of a lion and what he's accomplished. Marty understands that. He gets that. I think he carries that around with him.
O'Ree Breaks Colour Barrier, Extends Hockey's Reach
Althea Gibson. Jackie Robinson. Charles Sifford. Three athletes stellar athletes in tennis, baseball and golf respectively, who broke the colour barrier and would be the inspiration for many black athletes to participate in those sports.
For years, hockey was dominated by white athletes and turned a blind eye to others interested in joining the sport. But in 1958, young Willie O'Ree became the first black hockey player to play in the NHL.
O'Ree had a remarkable career, playing for over 20 seasons across different leagues around the world.
But it would be Willie's impact off the ice that garnered the respect and admiration he deserves, ultimately cementing his place in hockey history as a Hall of Famer. O'Ree is the NHL's Diversity Ambassador for the Hockey is for Everyone Program, providing 120,000 children an opportunity to get involved in the sport.
As Ambassador, O'Ree has established 39 grassroots programs across North America, providing underprivileged children the chance to play hockey.
O'Ree's work bringing hockey to communities earned him an annual NHL award called the Willie O'Ree Community Award. Recently awarded to the late head coach of the Humboldt Broncos, this award proves how hockey can unify communities across North America.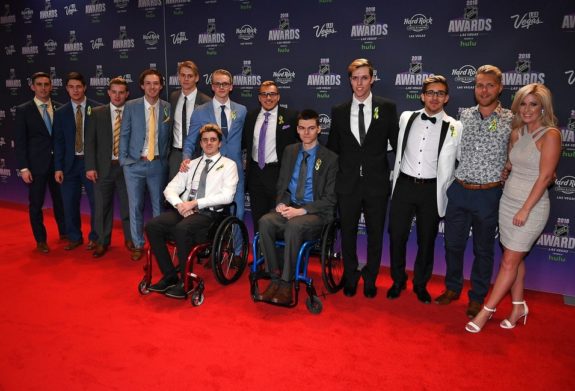 "Besides playing pro hockey and playing in the NHL, which is the greatest thing I ever did, working with these kids today and being able to just help them set goals for themselves and work with them towards their goals is a great thing," O'Ree said. "I think sometimes it's better than me breaking the color barrier."
Currently, there are many successful blak individuals playing in the NHL, not only because of their tremendous athletic ability but because Willie O'Ree those many years ago led the charge to give coloured athletes the right to participate in hockey. Perhaps we would not see Wayne Simmonds, P.K. Subban or Kevin Weekes be as successful as they are now without O'Ree.
"He's always been somebody that empowers other people and he puts hockey first," Kevin Weekes stated. "He puts the game first. He puts our great sport first in a way that's very selfless. We've been around a lot of people over the years, but I love the selflessness that he has and the commitment and dedication to this great sport in making it better."
As an ambassador for the sport, O'Ree continues to deliver this simple, but poignant, message:
"You have to believe in yourself and you have to like yourself to be able to reach your goals," said O'Ree. "My expression is 'If you think you can, you can. If you think you can't, you're right,' and there's a lot of truth in that. If you set goals for yourself and work towards your goals and make things happen, everything seems to work out."