Leading up to Oct. 9's opening of free agency, all of the talk in Toronto centered around the Toronto Maple Leafs' need to address the blue line, namely in the form of Alex Pietrangelo. The (former?) St. Louis Blues captain and King City, Ont., native reportedly had the Maple Leafs on his shortlist, and the draw of an elite right-handed defenceman — the team's biggest need — seemed too good to be true.
Related: Maple Leafs Sign TJ Brodie to Four-Year Contract
But as he usually does, general manager Kyle Dubas decided to go a different route. While the Maple Leafs didn't land the big fish in Pietrangelo, they probably got the next best thing — and arguably a better fit — in stout two-way defender T.J. Brodie.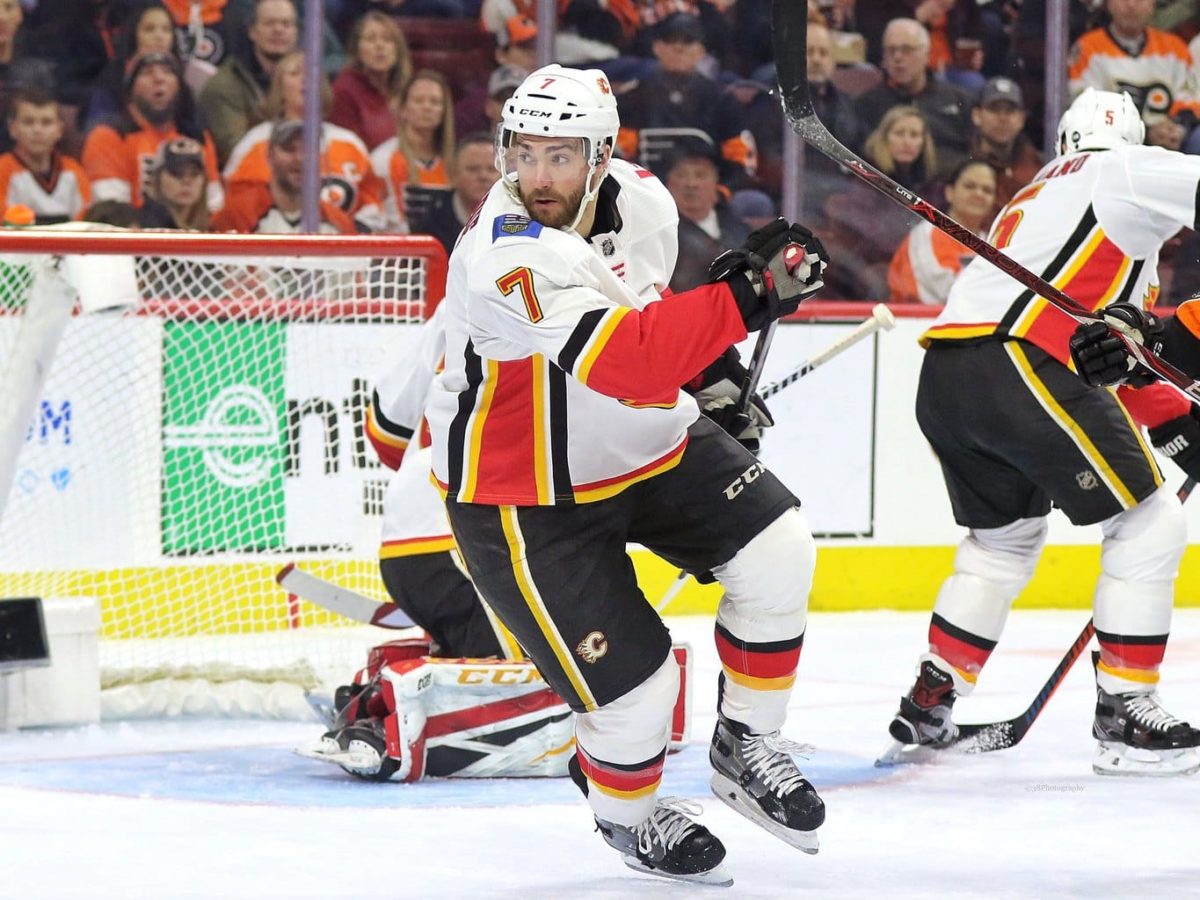 Not only does the addition of Brodie directly address the weakness on their right side of defence, but it transforms Toronto's blue line into a legitimate strength — at least on paper. I don't think it's a stretch to say that the team might have its best defensive corps since the 1990s, though that isn't a very high bar.
The Maple Leafs Defence Is Elite… on Paper
The Maple Leafs have an elite defence? It kind of just sounds intuitively… wrong.
The words "Leafs" and "defence" have basically become complete opposites in the hockey dictionary, at least for most fans around the league. If you've followed my work, though, you may be aware that I've challenged the narrative about the Leafs being a defensive disaster.
Basically what this tells us is that the Maple Leafs were a middle of the pack defensive team last season. Their expected goals against ranked just behind the New York Islanders, an apparent defensive juggernaut, yet their actual goals against numbers were tanked by some of the worst goaltending in the league from Frederik Andersen and Michael Hutchinson.
Related: Maple Leafs Are Right to Explore Life After Andersen
Of course, it's easy to latch onto the narrative that they were a tire fire defensively without doing any research, but the data suggests that Toronto really wasn't all that bad in their own zone last season. And that was with some poor fits in Tyson Barrie and Cody Ceci, plus injuries to Morgan Rielly and Jake Muzzin. Brodie is not only a better defenceman than both Ceci and Barrie, but his addition also gives the Maple Leafs significantly better depth in case of injuries.

This graphic from JFresh Hockey gives us a look at the Maple Leafs' projected defence for next season according to Wins Above Replacement (WAR), an all-encompassing stat that accounts for both offensive and defensive value. As you can see, the team's defensive corps projects to be elite offensively and certainly above average defensively, giving them the sixth-best (!) overall defence in the league. And this is assuming that newcomer Mikko Lehtonen is no better than replacement level. Obviously, if he's good, the Maple Leafs defence looks even better.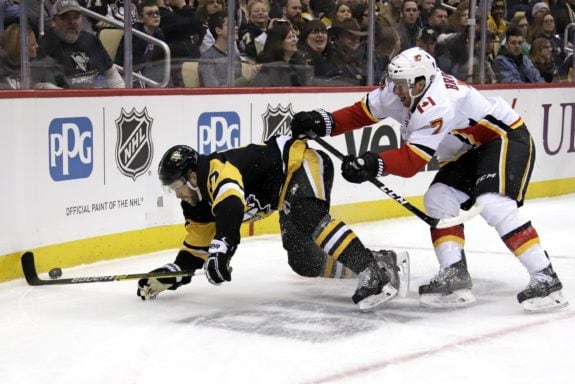 Individually, the Maple Leafs defence is also more talented than ever. According to Evolving Hockey's Goals Above Replacement (GAR) model, the Maple Leafs have four top-pairing defencemen: over the last three seasons, Rielly (15th), Muzzin (23rd), Travis Dermott (35th) and Brodie (47th) all rank within the top 50 among defenders. For comparison, departing blueliners Barrie and Ceci rank 91st and 260th respectively. Talk about an upgrade.
Related: Maple Leafs Are More Competitive After Free Agent Signings
Obviously it remains to be seen if the plan on paper works out just as well on the ice, but no matter how you look at it, it's certainly an upgrade for Toronto.
Brodie Will Be Rielly's Best Partner Ever
Since joining the Maple Leafs as a 19-year-old in 2013, Rielly has never really had the partner he's deserved. Last season he primarily played with Ceci, which was obviously less than ideal. You could argue that his best partner so far has been a past-his-prime Ron Hainsey, who joined he Leafs at age 37. The addition of Brodie should change that.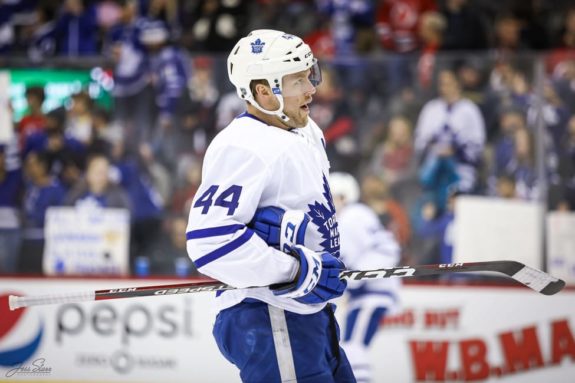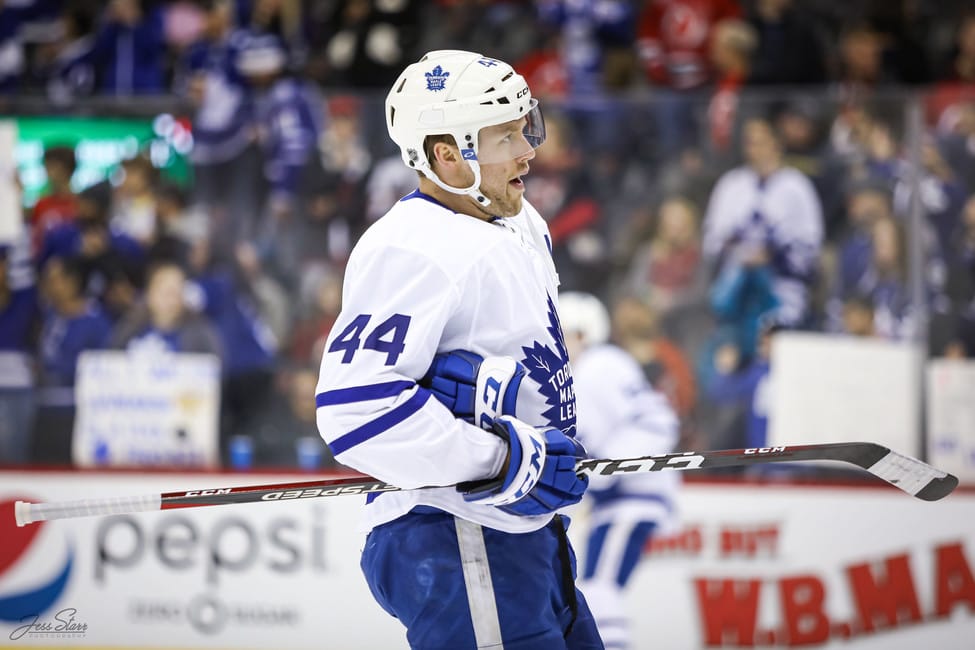 Though not a defensive stalwart like Colton Parayko or Jonas Brodin, Brodie is certainly capable in his own end. His ability to transport the puck should also take a load off Rielly as the only puck mover on the line, meaning that opponents won't be able to target the right side as easily as they have in the past. Brodie also has a history of performing well next to an elite partner, as he spent most of his time in Calgary next to Mark Giordano.
As you can see by Brodie's expected goals against (xGA), he has been an excellent defender over the past two seasons, ranking in the 82nd percentile in even-strength defence across the NHL. It also helps that he's historically faced a high level of competition, meaning that he and Rielly won't have to be sheltered. The addition ultimately frees up Rielly to play his game next to a capable and trustworthy partner, while also giving head coach Sheldon Keefe a lot more options in terms of both matchups and zone starts.
Dubas Isn't Done With the Maple Leafs Defence
My gut feeling was that the Maple Leafs wouldn't do anything too drastic this offseason based on the fact that they were pretty good last year under Keefe and would get some natural growth from within. I was adamant that Pietrangelo never made much sense and they'd be better off pursuing a more affordable free agent defenceman like Brodie, which they did. The team also addressed their need for some grit in the bottom six with Wayne Simmonds, and I thought they'd more or less be done there.
Apparently not.
Related: The Maple Leafs Need Grit, but Simmonds Isn't the Answer
After speaking about his desire to add more physicality on the blue line, Dubas went out and inked free agent Zach Bogosian to a one-year, $1 million deal on Saturday night.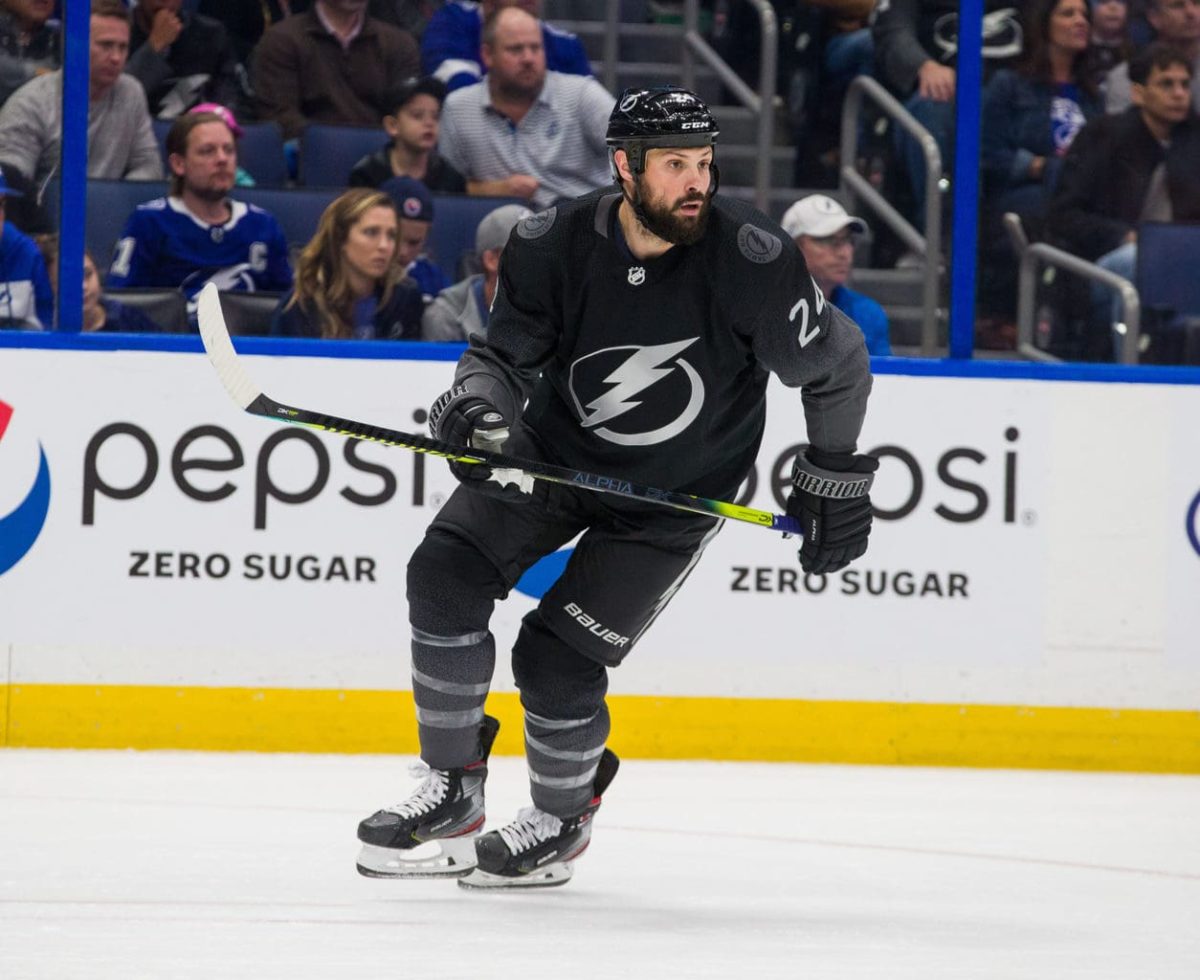 With the additions of these two defencemen, the Maple Leafs now have eight, maybe even nine, capable NHL blueliners: Rielly, Muzzin, Brodie, Dermott, Justin Holl, Lehtonen as the starting six with Bogosian, Rasmus Sandin, and Martin Marincin all able to step in as depth. It's a huge boost to a blue line that will no longer have to rely on Marincin as their seventh defenceman.
Related: Kyle Dubas Doubles Down on His Vision for the Maple Leafs
There is chatter that with the Bogosian signing and the Leafs' lack of cap space that someone (likely Holl) may be on their way out. Such a move only makes sense if the front office is confident in Dermott's ability to step into the top-four and play the right side — something he hasn't done consistently since his time with the Toronto Marlies of the American Hockey League (AHL). Holl is also the Maple Leafs' only right-handed NHL defenceman, so his exit would leave with them with no real backup plan if Dermott struggles in a bigger role. As a huge proponent of Dermott's game, even I think that's a gamble.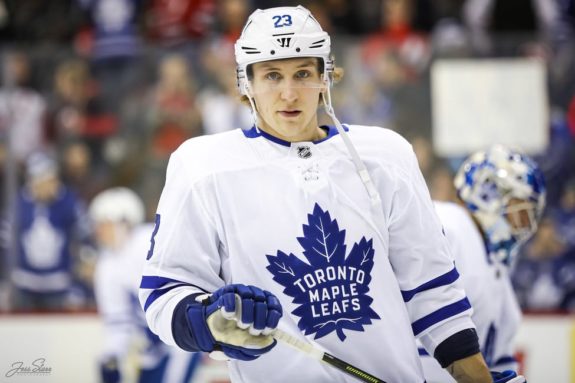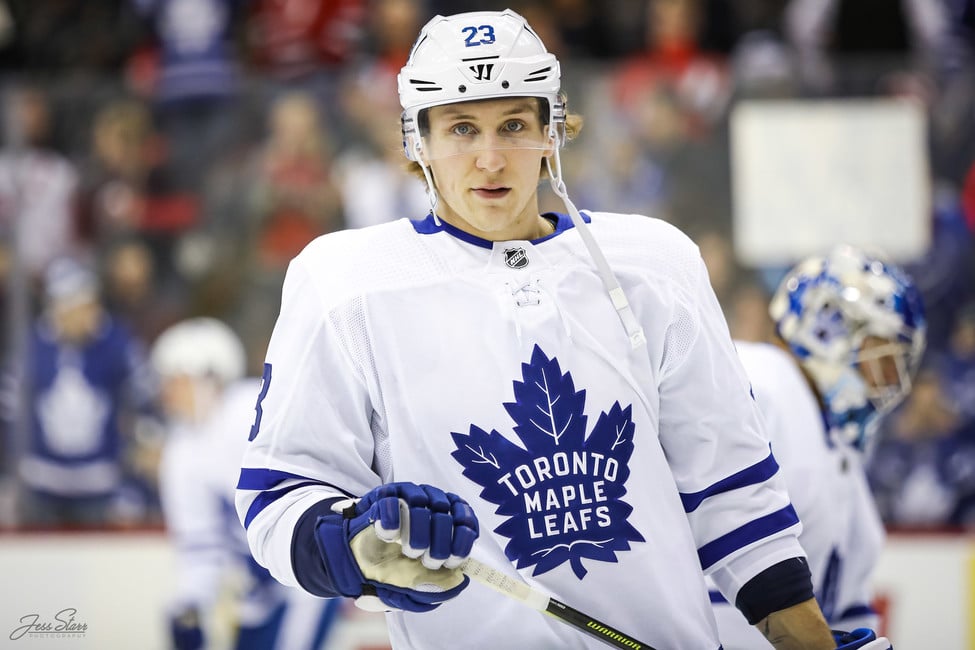 As it stands currently, the Maple Leafs have about $1.3 million in cap space with Dermott and Ilya Mikheyev still to sign as restricted free agents. Dubas' moves have been on point so far, bringing in a legitimate top-four defenceman in Brodie and addressing key areas of need. But I don't think he's done just yet.
---
---