Over the last three days, the Vancouver Canucks have lost Chris Tanev and Troy Stecher to the Calgary Flames and Detroit Red Wings respectively. They also lost out on their backup plan of Tyson Barrie, who general manager Jim Benning was in talks with before he signed with the Edmonton Oilers. To make matters worse, they also had the Arizona Coyotes reject their latest offer to acquire Oliver Ekman-Larsson. So, basically, it has not been a great weekend for Canucks fans.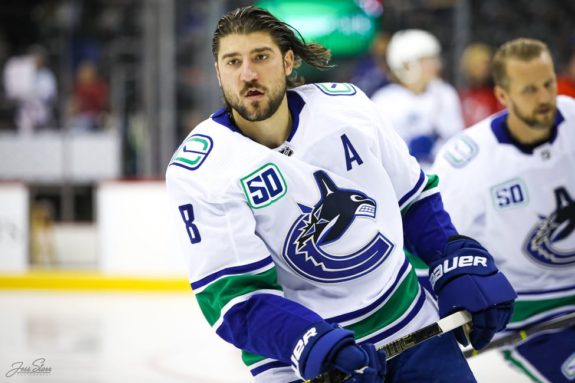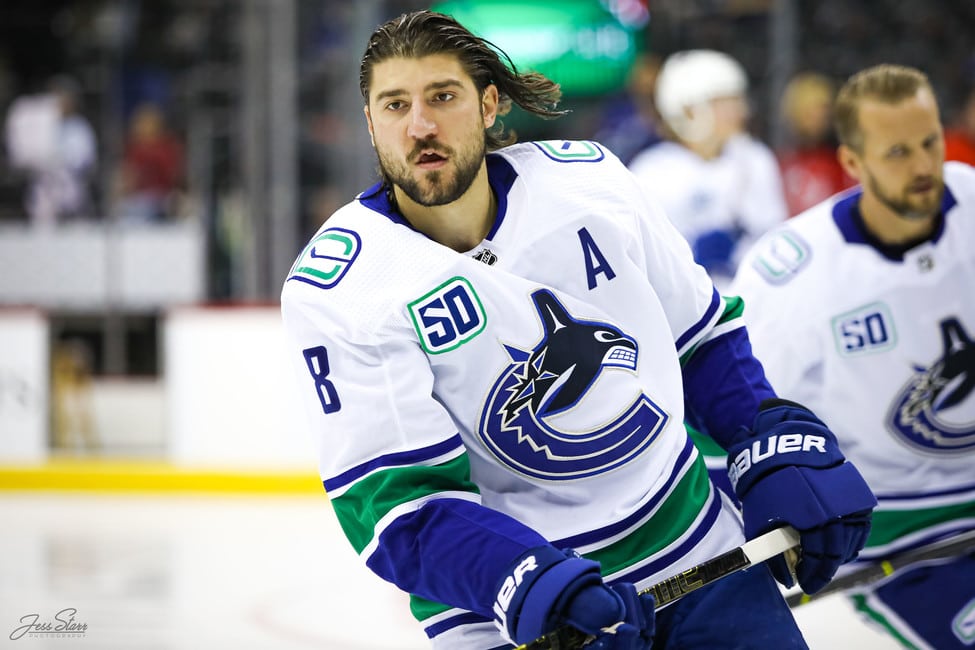 To put the losses of Tanev and Stecher into perspective, that's 800 games of NHL experience and 34 minutes of average ice-time walking out the door with no one to replace them with. Now, I realize it's just a few days into the offseason, but it's concerning to see that much loss happen in such a short period of time without a clear contingency plan moving forward.
Related: Canucks News & Rumors: Markstrom, Tanev, Holtby & More
So, what can Benning do to remedy the situation? There's not much high-end talent left in free agency apart from Alex Pietrangelo, who was last seen touring Las Vegas on Saturday, and Sami Vatanen, who probably has a lot of suitors too. That leaves the trade market and the rarely used offer sheet as routes to improve the decimated blueline. Let's take a look at the latter and explore three trade targets that could help in that pursuit.
Vince Dunn, St. Louis Blues
The St. Louis Blues just signed Torey Krug to a seven-year deal worth $6.5 million in average annual value (AAV), which leaves them with zero cap space to sign restricted free agent (RFA), Vince Dunn. He won't help rebuild the right side of the Canucks defence, but he would improve a unit that is facing the prospect of having a top-four of Quinn Hughes, Alex Edler, Tyler Myers, and Jordie Benn patrol the blueline next season.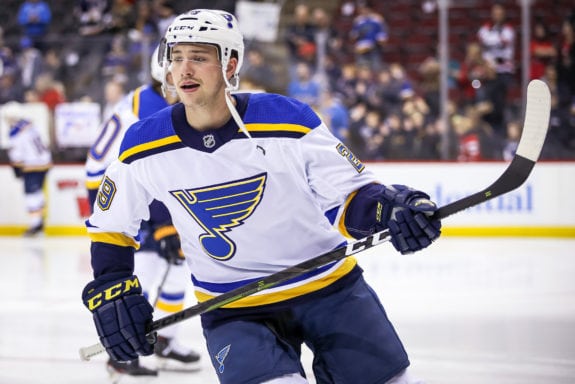 Since Dunn joined the Blues full time during the 2017-18 season, all he has done is improve his game. He has become a great two-way defenceman and an analytics darling as well. In every season he's been in the league, he's hovered around 55 in Corsi-for percentage (CF%) and even led all regular Blues' defenceman in 2019-20 with a 55.3 CF%. He also posted nine goals and 23 points, which means he can generate some offence when called upon too.
Related: Dissecting Demko's Role in Canucks Goalie Rotation
At 23-years-old, Dunn is just realizing his potential, which means he won't be cheap to acquire. As an RFA the Canucks could offer sheet him, but with that being a rarity in the NHL, trading for him is much more likely. A package consisting of a first-round pick, Jake Virtanen, and a mid-range prospect could get a deal done. That may seem like a lot, but with his age and potential, that's the going rate for defencemen of his caliber.
Alec Martinez, Vegas Golden Knights
If the Vegas Golden Knights do indeed land Pietrangelo in free agency, they will have some cap problems to deal with. Even though the Canucks have their own issues, they do have some money to play with after forgoing the contract demands of Markstrom and Tanev. May be targeting one of their remaining high-priced defencemen could be the answer to their woes?
Alec Martinez was acquired by the Golden Knights from the Los Angeles Kings around the trade deadline last season and was a solid addition to their defence core. If you look at how he plays and the stats he generates, he could be a great replacement for Tanev. Again, he's not listed as a right-hand shot, but he has a positive history of playing his off-side. On the Kings, he played with Jake Muzzin, who is a left-side defenceman.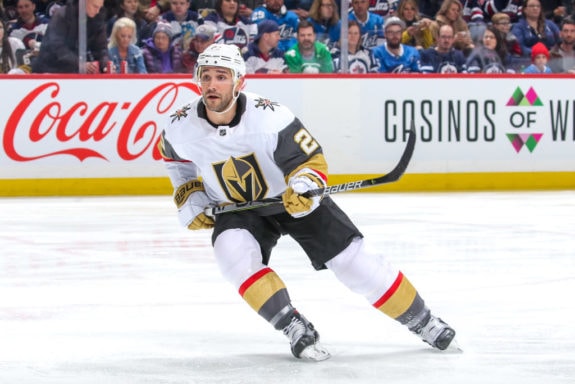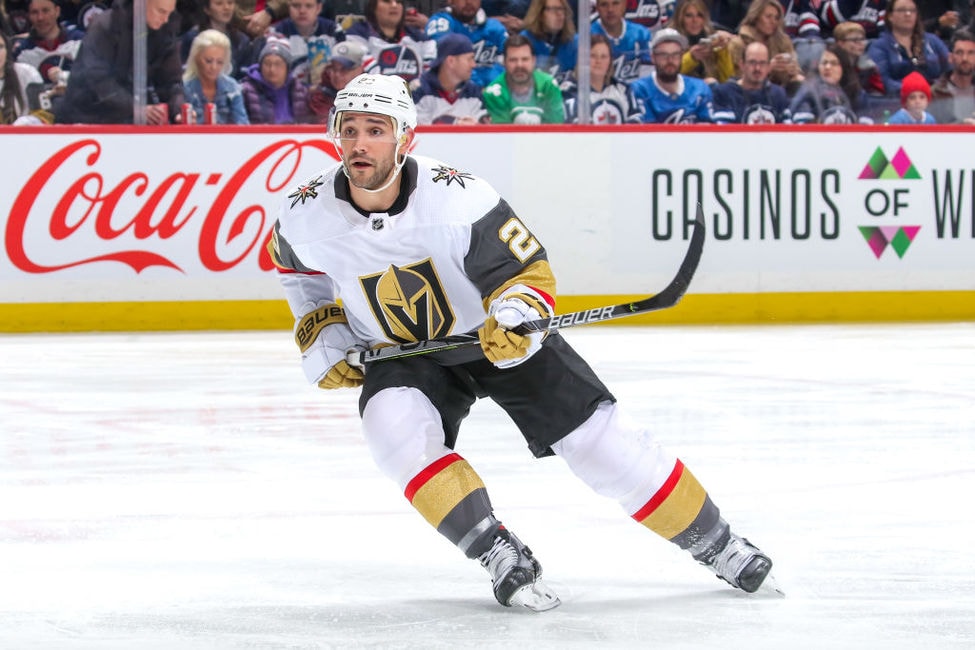 When Martinez played with Muzzin, they were one of the best top-four pairings in the NHL. Could he pair with Quinn Hughes and form a similar pairing? Even if he doesn't play side-kick to the rookie phenom, he would still be an upgrade to Jordie Benn on the second pairing with Alex Edler or Tyler Myers. The fact that he can play both sides is a strength not many Canucks defenceman have, so that would give Travis Green more versatility in his pairings.
Martinez also plays a rugged game on the backend and is a proficient shot blocker, just like Tanev. In 2019-20 he blocked 117 shots and has eclipsed the 100-mark in six straight seasons. When you compare that to Tanev's stats, it's almost the same. He also can generate offence, which would be an upgrade to the pure defence Tanev brought. His point totals have dried up recently, but he does have 64 goals and 206 points to his credit, so he is capable of generating points if given the opportunity.
The Golden Knights cannot take back any salary, so draft picks and mid-range prospects would be the currency required in this trade. Could Kole Lind and a 2021 second-round pick get this deal done?
Erik Cernak, Tampa Bay Lightning
After winning their first Stanley Cup since 2004, the Tampa Bay Lightning are facing a cap crunch that may require the sacrifice of a few key pieces. They have already waived Tyler Johnson, but more moves are definitely coming, as they still need to re-sign premium RFAs Mikhail Sergachev, Anthony Cirelli, and Erik Cernak with only $2,895,834 in cap space to do it with.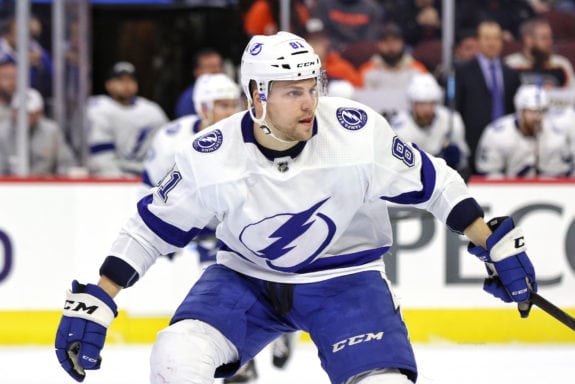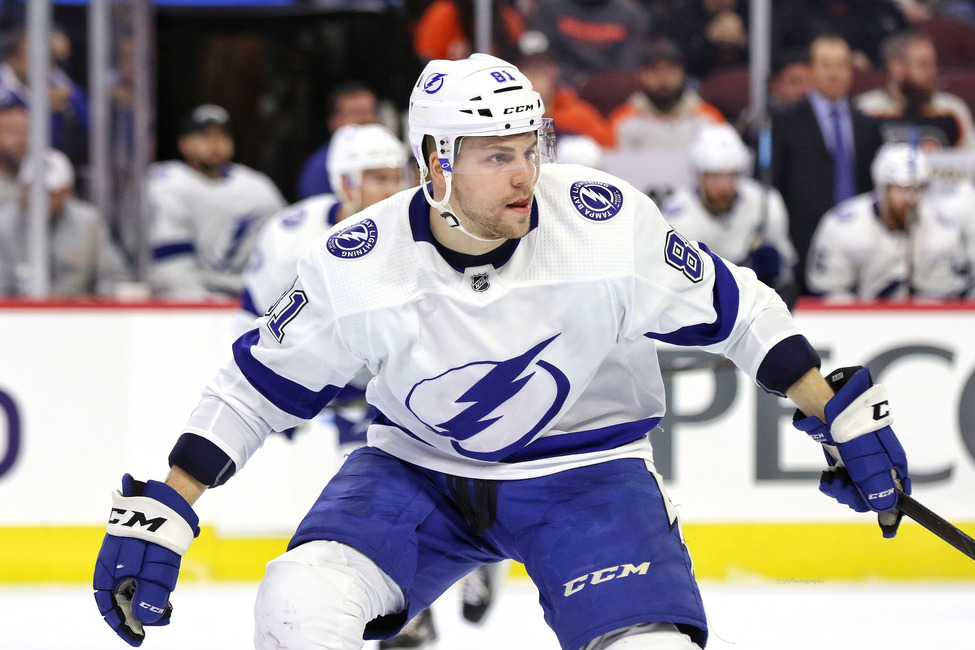 Like Dunn, the Canucks could go the route of an offer sheet to force the Lightning's hand, but a trade is probably more likely. After a season that saw Cernak put up 5 goals and 12 points in 67 games, his contract shouldn't be too large, but with all the money that will go to Cirelli and Sergachev, it could be enough to force GM Julien BriseBois to move him.
Related: 3 Canucks Prospects From 2019 Draft Who Could Surprise
Unlike Dunn and Martinez, Cernak is a natural right-side defenceman. He is also the youngest of the three at 23-years-old. He plays a similar style to Tanev but has more mobility and offensive potential. When you look at his scouting report and listen to what his teammates say about him, you can't help but think that he could be the perfect partner for Hughes.
…He plays with an edge and he's great on the PK. He's not afraid to block shots, and he plays hard in his own end every shift. He's been phenomenal for us, and he's playing a big role on our team.

Lightning defenceman Victor Hedman (from 'Defenseman Erik Cernak 'has been phenomenal' for Lightning', Tampa Bay Times, 9/8/20)
In 2019-20, Cernak blocked 97 shots and threw his body around to the tune of 172 hits. This was after a 2018-19 rookie season that saw him block 79 shots and throw out 198 hits. So you can clearly see that he's developing into a very solid two-way defenceman who is an avid shot blocker on the penalty kill and physical presence in his own zone.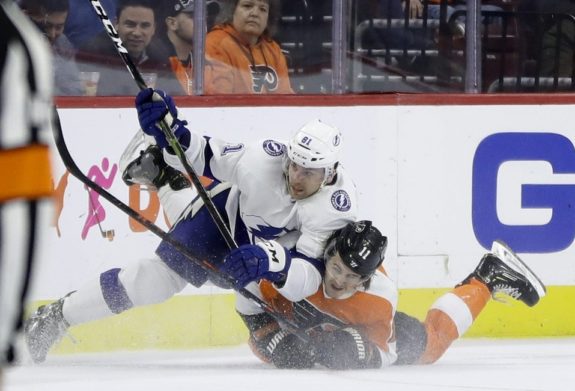 As for the fancy stats, he actually put together a better season than Tanev with a 50.5 CF% in almost the same average ice time. Cernak also played the shutdown role for the Lightning alongside Ryan McDonough and excelled in the playoffs as well. If the Canucks are looking for a replacement for Tanev's minutes and responsibilities, I would look no further than him.
Canucks Have Options in the Trade Market
As I mentioned before, the Canucks probably don't have many options in free agency to replace Tanev and Stecher's minutes. Fortunately, they do have the trade market to look at, especially with all the teams that have similar cap crunches to deal with. They will have to give up prospects, young players, or picks to get something done, but with the lack of money to throw around, that's the only currency they have right now to improve their defence core.
In addition to the above names, the Canucks could target MacKenzie Weegar of the Florida Panthers, Damon Severson of the New Jersey Devils, or another Vegas Golden Knights defenceman in Nate Schmidt. Whoever it is needs to be able to kill penalties, play a shutdown role, and potentially pair with Hughes on the top pairing. That's a pretty formidable laundry list to look for in a trade target.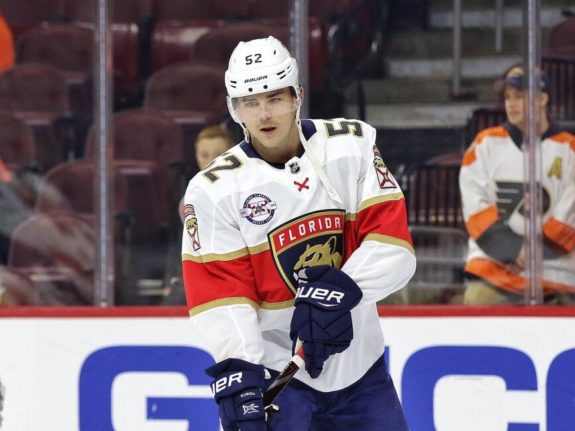 That's what the Canucks are faced with after losing a quality defenceman in Tanev and swiss-army knife in Stecher. We will just have to see what Benning comes up with between now and Jan 1, when the 2020-21 season ultimately begins. All I know is, I don't envy his job one bit.
---
---