The Boston Bruins are heading into the offseason with very little cap space and several pending free agents. As a result, it has led to speculation that they could trade some players this summer. Matt Grzelcyk is one of the handful of Bruins who have come up in the rumor mill, and it is understandable. He is entering the final year of his contract, carries a $3,687,500 cap hit, and has zero trade protection. With that, he also just had a solid regular season that saw him record 26 points and a plus-46 rating in 75 games. Due to this, he has a decent amount of value that Boston could look to take advantage of.
In a recent article for The Athletic, Fluto Shinzawa addressed two very surprising teams who could pursue Grzelcyk if he is made available (from Trade Taylor Hall and Matt Grzelcyk? How the Bruins' offseason could right some wrongs, in 8 steps, The Athletic, 5/10/2023). Let's discuss them now.
Chicago Blackhawks
Shinzawa discussed the possibility of the Chicago Blackhawks being a possible landing spot for Grzelcyk. He noted that assistant coach Kevin Dean "would put in a good word" for the 5-foot-9 defenseman if the Blackhawks were interested in him. This is because Dean was previously the Bruins' defensive coach and worked with Grzelcyk. Although the Blackhawks adding to their roster did not seem too likely before, things may change on that front after winning the draft lottery and Connor Bedard sweepstakes.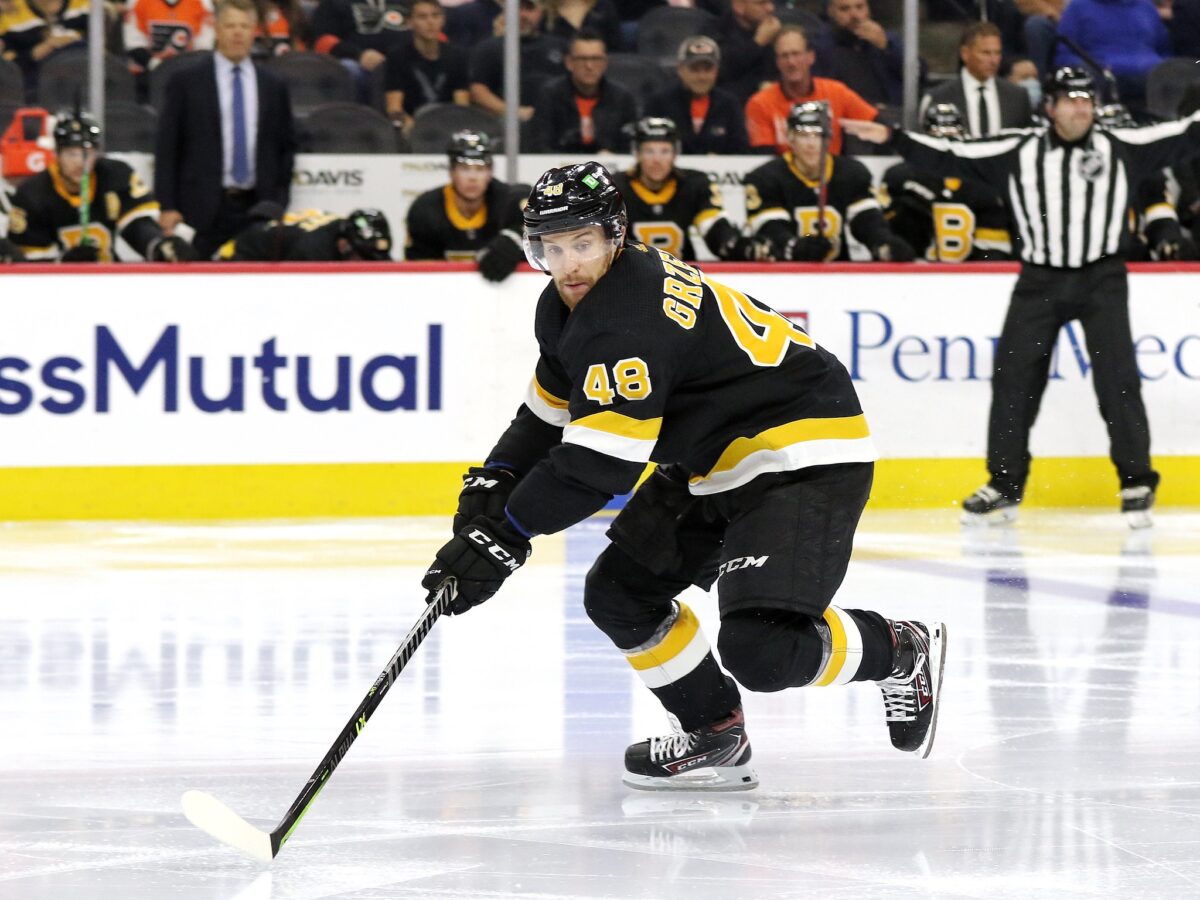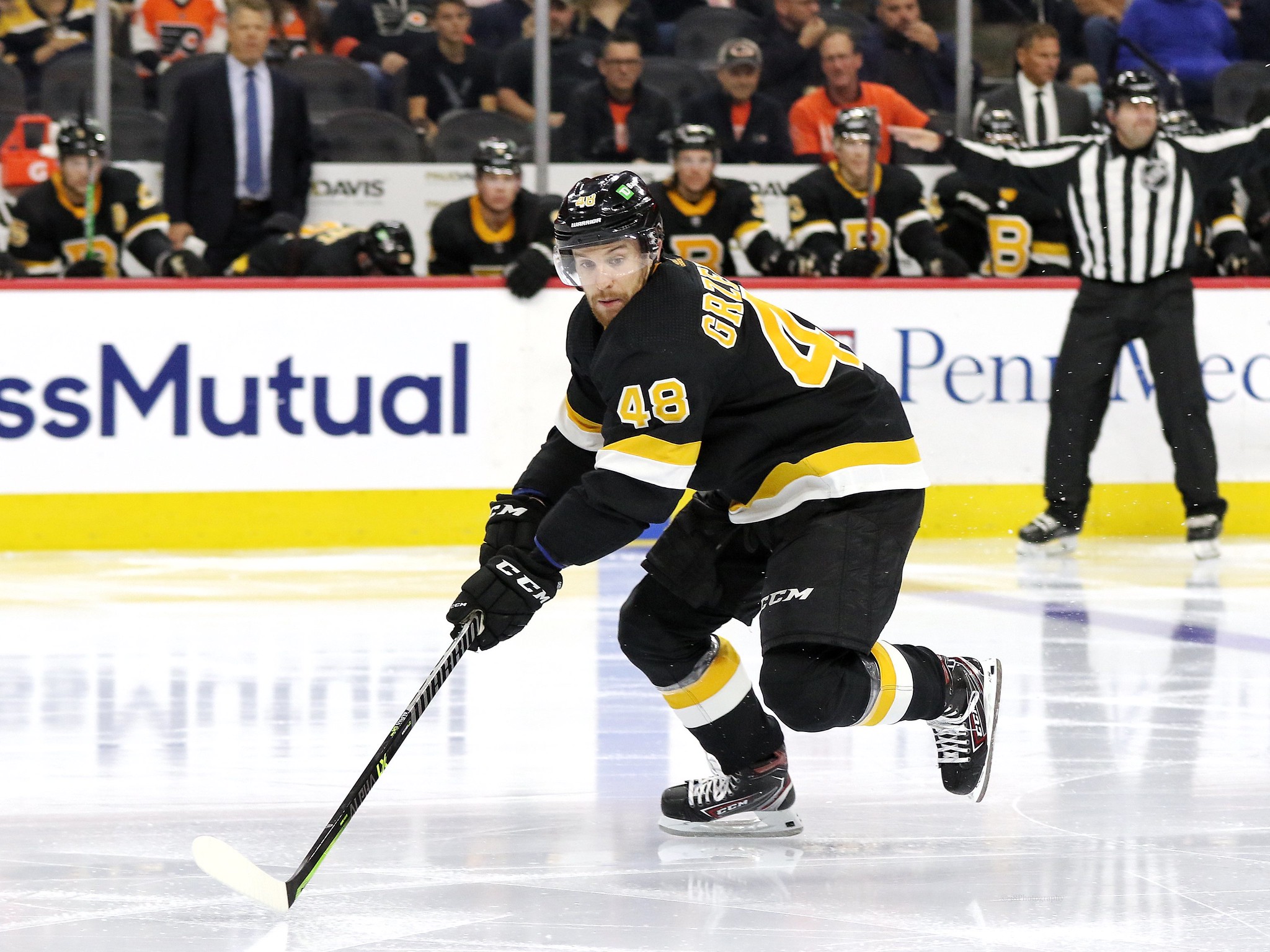 When looking at the Blackhawks' lineup, it is clear that they could use a player like Grzelcyk. After all, their left side is not particularly impressive, and bringing in a player like him would improve it. He would be a great option to play with Seth Jones on the top pairing if acquired, but he would also be a serviceable choice on the second pairing with Connor Murphy. In either scenario, the Blackhawks' top four would look better on paper by adding Grzelcyk.
---
Latest News & Highlights
---
The Blackhawks would also have plenty of cap space to work with to sign Grzelcyk to an extension. As a result, he could have the potential to be a long-term part of their core and a veteran leader as they build their roster back up. The Bruins would likely want a second-round pick for Grzelcyk. When noting that the Blackhawks have a surplus of picks, this is an asking price they could easily reach.
San Jose Sharks
Shinzawa also brought up the possibility of the San Jose Sharks pursuing Grzelcyk this summer due to his connection with Sharks head coach David Quinn. Grzelcyk played for Quinn during his collegiate days at Boston University (BU), and he played a major role in his path to the NHL. When noting that Grzelcyk performed very well during his days at BU, it does not seem too out of the question that the Sharks could be open to bringing him in.
Related: Several Bruins Being Listed as Possible Trade Candidates
Although the Sharks are rebuilding, Grzelcyk could be a player worth targeting when looking at their current roster. It is apparent that the left side of their defensive group needs significant help, and acquiring Grzelcyk would give them just that. When looking at a specific spot for him in San Jose's lineup, he could form a solid pairing with star Erik Karlsson – if the 100-point defenseman is not traded this summer. Grzelcyk's reliable defensive play would allow Karlsson to take more chances offensively. With that, he would also likely see time on their power play and penalty kill if acquired.
The Sharks would likely only be open to this move if Grzelcyk is willing to sign an extension. When noting that the Sharks have plenty of cap space, they could pay him a little extra and sign him to a long-term deal.
It will be interesting to see if the Blackhawks or Sharks end up acquiring Grzelcyk this summer. If it is not one of these two teams, I would not be surprised if he ends up dealt elsewhere. The Bruins need cap space, and trading him would give them just that.