Though the New York Rangers lost in the first round of the postseason there are plenty of former Blueshirts who still have a shot at winning the Cup.
Brett Howden has two goals and three assists in 11 games for the Vegas Golden Knights who are in the Western Conference Final. Additionally, there will be six former Rangers playing in the Eastern Conference Final. The Carolina Hurricanes have Jesper Fast, Brady Skjei, Derek Stepan, and Antti Raanta, while the Florida Panthers have Marc Staal and Anthony Duclair. They have all played an important role in their teams' success in the first two rounds and they can certainly make a difference in their upcoming series.
Hurricanes: Jesper Fast, Brady Skjei, Derek Stepan, and Antti Raanta
During his seven seasons with the Rangers, Fast quickly became a fan favorite for his excellent penalty-killing and gritty style of play. He was a sixth-round pick in 2010 but worked his way up through the American Hockey League and became an important member of some deep playoff runs in New York. He is now in his third season with the Hurricanes.
With key forwards Max Pacioretty, Andrei Svechnikov, and Teuvo Teravainen out injured, Fast has played a bigger role this postseason and is making the most of his opportunity. He has five goals and three assists in 11 games. He scored an overtime winner with a quick shot after a cross-ice pass against the New York Islanders in Game 2 of their first-round matchup. He also scored the series-clinching overtime power-play goal with a deflection against the New Jersey Devils in Game 5 of their second-round matchup.
Skjei, whom the Rangers traded during the 2019-20 season (for a first-round pick that they used to select Braden Schneider) has developed into a reliable top-four defenseman with the Hurricanes. In addition to strong defensive play, he scored a career-high 18 goals and added 20 assists in 81 games this season. He has one goal and one assist in 11 games this postseason while averaging 21:39 in ice time per game.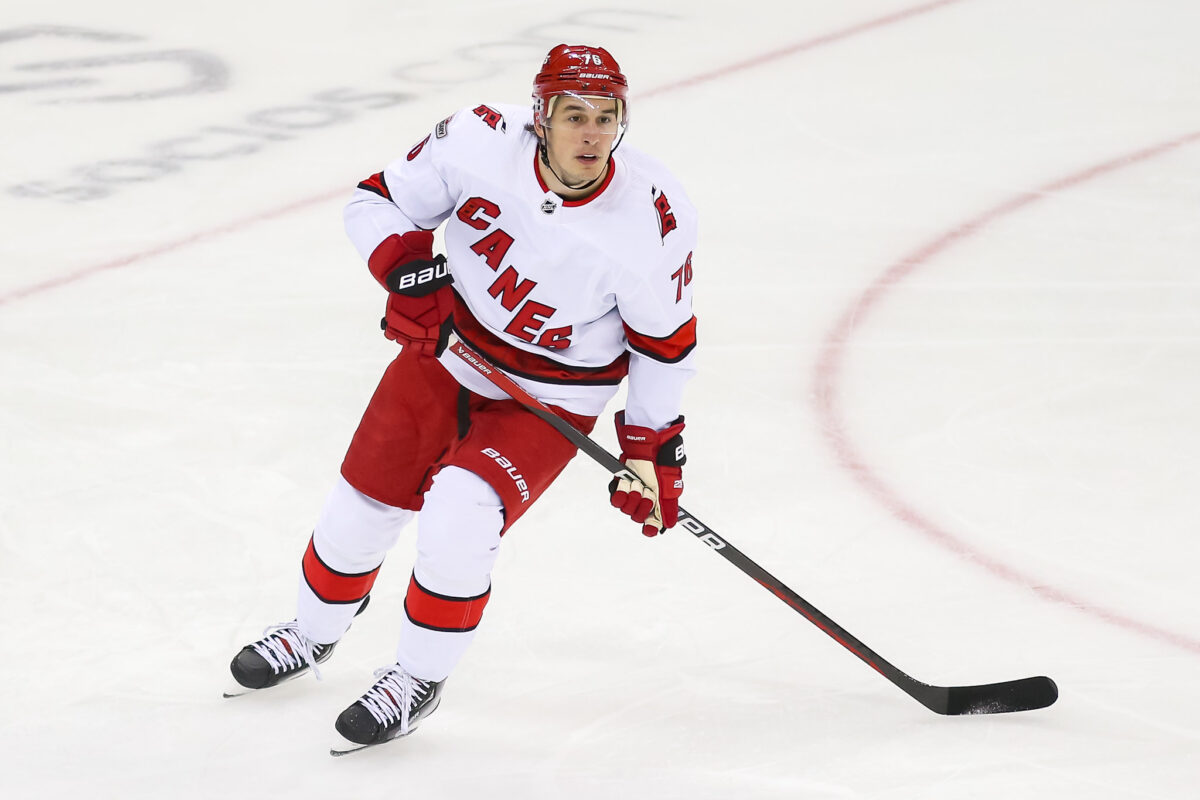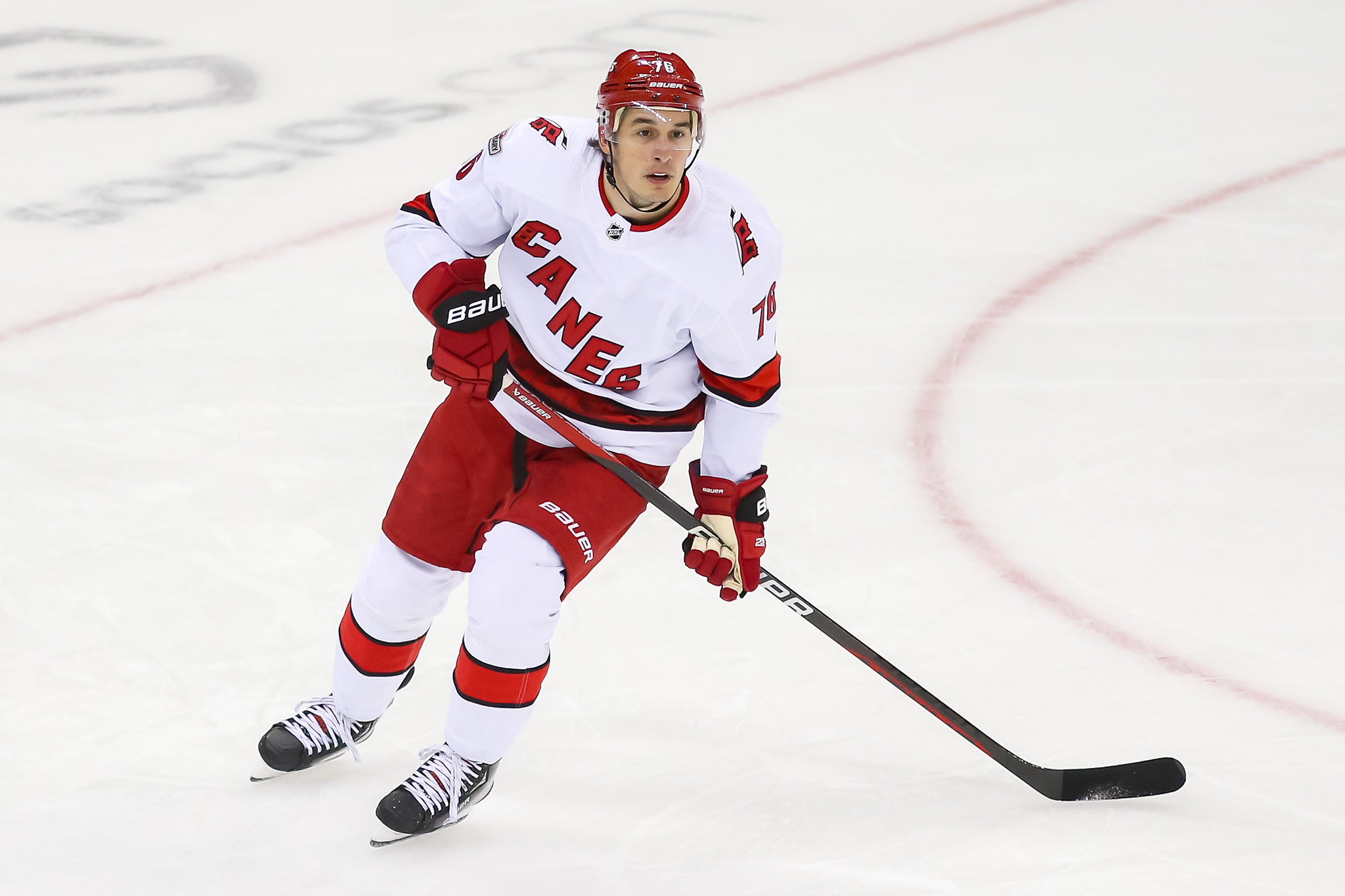 Stepan spent the first seven years of his career with the Rangers and helped them make the playoffs in each of those seasons. He had 19 goals and 30 assists in 97 playoff games including a memorable Game 7 overtime goal against the Washington Capitals in their 2015 second-round matchup. He now plays on the fourth line for the Hurricanes, and though he has only one point in 10 games this postseason, he has played well defensively and helped create some scoring chances on the forecheck.
---
Latest News & Highlights
---
Unlike Fast, Skjei, and Stepan, Raanta did not begin his career with the Rangers but spent two years backing up Henrik Lundqvist. This regular season, he had an impressive 19-3-3 record with a .910 save percentage. He also won three of the Hurricanes' first five games this postseason before they turned to Frederik Andersen, who has won five of his six starts. The team has the luxury of two reliable goalies and if Andersen struggles against the Panthers, Raanta could certainly get another opportunity to start.
Florida Panthers: Marc Staal and Anthony Duclair
Staal spent the first 13 seasons of his career with the Rangers, playing in 892 regular season games. Though multiple concussions and a serious eye injury forced him to miss extended time, he still played in 107 playoff games. He scored seven goals and added 13 assists in the postseason, including a memorable overtime goal in Game 5 of the team's second-round matchup with the Capitals in 2012.
Related: Former Ranger Marc Staal Deserves Respect
Staal's time with the Rangers ended unceremoniously in 2020 when they traded him to the Detroit Red Wings along with a second-round pick. After two years in Detroit, he is now in his first season with the Panthers and is a top-four defenseman for them. He has played well defensively and his partner Brandon Montour has proven to be a dominant force at both ends of the ice.
Though Staal does not have any points in 12 postseason games, he is averaging 20:46 in ice time per game and the 36-year-old has used his long reach to break up passes and has also played an important role on the penalty kill. The Panthers' defense along with the excellent goaltending of Sergei Bobrovsky limited the Toronto Maple Leafs to just 10 goals in their five-game series.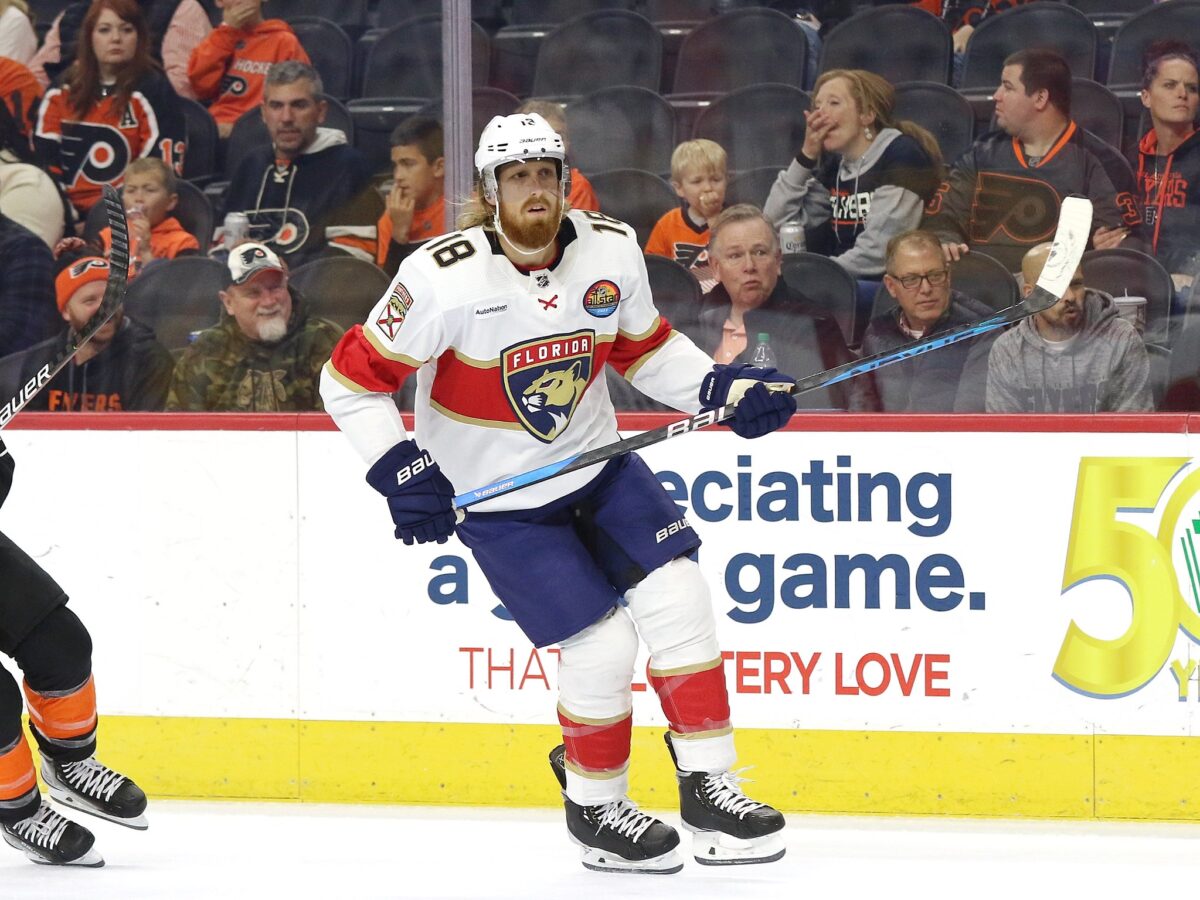 While Staal spent the majority of his career with the Rangers, his teammate Duclair played just 18 games with the Blueshirts. The speedy winger had a breakthrough 2021-22 season with the Panthers, finishing with 31 goals and 27 assists in 74 games.
Duclair played only 20 games this regular season due to an Achilles tendon injury but he has played in 11 playoff games, scoring two goals and adding four assists. He scored a point in four of Florida's five games against Toronto including a beautiful breakaway goal in Game 3. His speed and offensive skill can make a difference against the Hurricanes.
For the Former Rangers Moving Forward
After former Rangers captain Ryan McDonagh helped the Tampa Bay Lightning make it to the Stanley Cup Final three years in a row (winning the Cup twice) now six former Blueshirts will play in the Eastern Conference Final. All except Duclair and Raanta spent a long time in New York, and all six have carved out important roles with their new teams.
Unfortunately for Rangers fans, the Blueshirts had a disappointing postseason but the Eastern Conference Final should certainly be an interesting one as Stepan, Fast, Skjei, Raanta, Staal, and Duclair all have a shot to make it to the Stanley Cup Final.