Welcome to The Hockey Writers' 2023 Free-Agent Targets series for the Boston Bruins. During it, we will be looking at a handful of free agents from each NHL team who the Bruins should consider pursuing this summer.

In this latest edition of the series, we will be focusing on the Minnesota Wild. The Wild have a few pending unrestricted free agents (UFA) who could help improve the Bruins' depth if signed. Let's discuss them now.
Oskar Sundqvist
The Bruins are heading into the offseason with several pending UFAs. This is especially the case when it comes to their fourth line, as Nick Foligno, Tomas Nosek, and Garnet Hathaway each could be lost through free agency. Therefore, Bruins general manager (GM) Don Sweeney is likely to browse the free-agent market for a bottom-six forward. One specific Wild player who could make sense for them because of this is Oskar Sundqvist.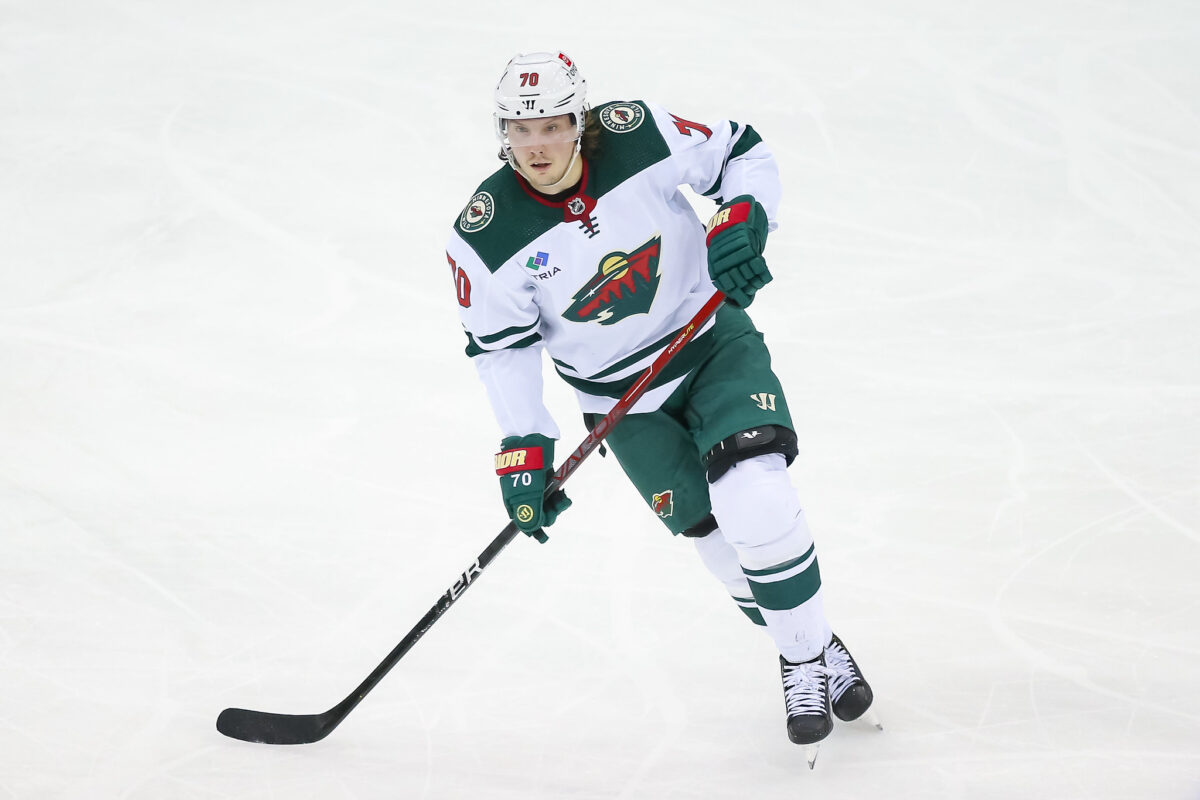 Sundqvist had a solid 2022-23 season split between the Detroit Red Wings and Wild, posting 10 goals and 28 points in 67 games played. Overall, he has proven himself as a productive secondary scorer. He also offers excellent versatility, as he can play all three forward positions. This, in turn, would allow him to fit virtually anywhere in Boston's bottom six if signed. Furthermore, his steady defensive play would make him a candidate to receive penalty-kill time.
If the Bruins lose players and move out some salary, Sundqvist is a bottom-six forward who would make sense for them on a two-year contract.
Gustav Nyquist
Gustav Nyquist is another forward who the Bruins could consider targeting. The 33-year-old was limited to only 51 games this season, where he had 11 goals and 27 points. With that, he also was productive during the postseason, as he recorded five assists in six games. Overall, he displayed that he can still be an effective point-producer when healthy, so he would be a decent addition to Boston's group if signed.
---
Latest News & Highlights
---
Similar to Sundqvist, Nyquist offers versatility, as he can play both sides of the wing. Due to this, he would be an excellent addition to Boston's middle six if signed. His playmaking ability would also likely result in him receiving time on their second power-play unit.
Due to his injury trouble this season, Nyquist is unlikely to command too much money in free agency, so he could be a worthwhile target for Boston. This is especially so if Sweeney moves out some salary, which is expected. Thus, on a one-year deal, Nyquist could be a player worth bringing in.
Ryan Reaves
If Hathaway and Foligno find new homes in free agency, the Bruins are going to lose a significant portion of their grit. This could spell trouble, as the Bruins have often been criticized for being too easy to play against, and losing those two would only strengthen that ongoing narrative. Therefore, veteran winger Ryan Reaves stands out as a player who the Bruins should target.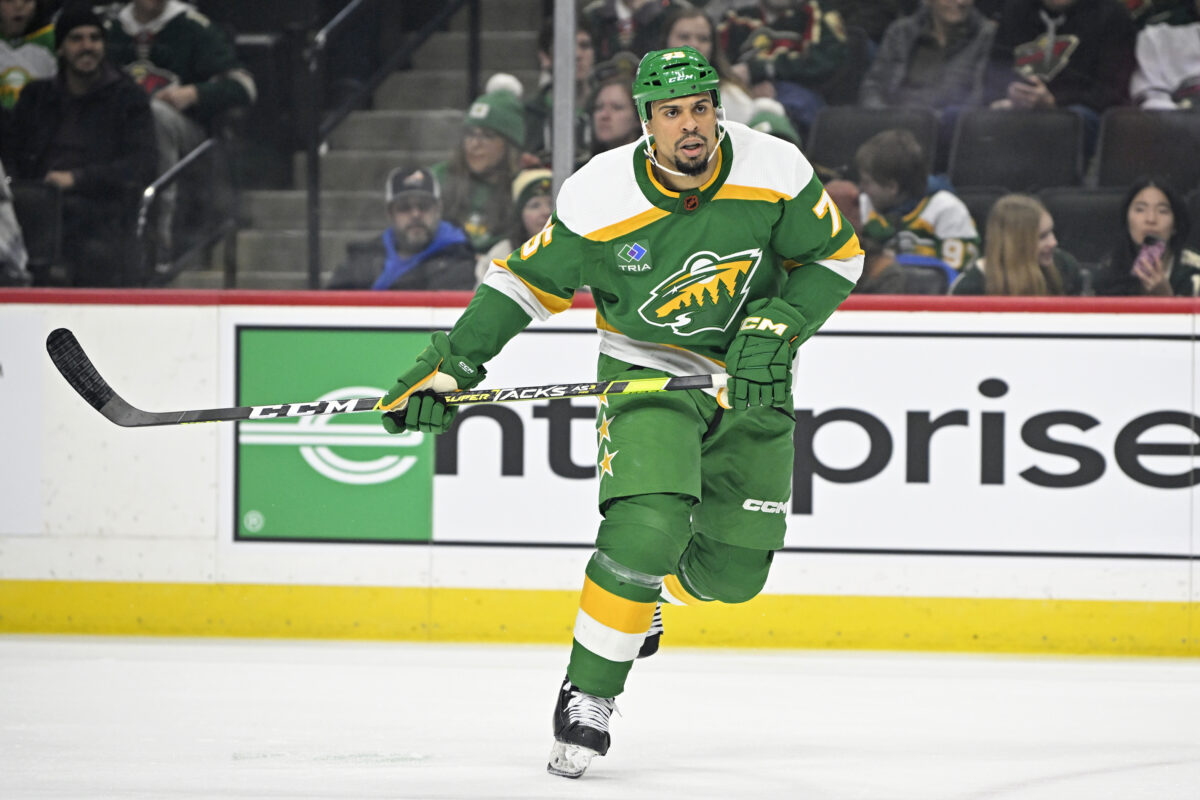 Reaves put together a solid season as a fourth-liner, as he had five goals, 15 points, and 196 hits in 73 games split between the New York Rangers and the Wild. Although he did not dominate the scoresheet, he continued to make a big impact with his physicality and overall toughness. As a result, he would be a strong fit on Boston's fourth line if signed.
Related: Wild: 3 Potential Free-Agent Destinations for Ryan Reaves
Reaves is another free agent who is not expected to make too much, and he could be open to the prospect of playing for the Bruins when noting that they are contenders. Therefore, this is an avenue that both parties should consider pursuing.
At the end of the day, the Bruins have a handful of decent forwards from the Wild worth targeting. Out of this trio, Reaves would be the most recognizable name, but Sundqvist and Nyquist would give them better secondary scoring. Nevertheless, we will need to wait and see if Boston brings in one of these three this summer.