Think of everything that has happened in the 14 years since Zdeno Chara became the captain of the Boston Bruins in 2006. The city of Boston has seen 11 championship trophies won by its professional teams (Patriots – three, Red Sox – three, Cannons – two, Celtics – one, Bruins – one, Pride – one). In 2006, Twitter had just been invented, Instagram was still four years away from its genesis, Carrie Underwood had just won American Idol the year prior, and TV stalwart, Keeping Up With the Kardashians, had yet to air an episode. Boston's infamous "Big Dig" still wasn't completed and the Bruins were eight years away from breaking ground on the team's current practice facility, Warrior Ice Arena.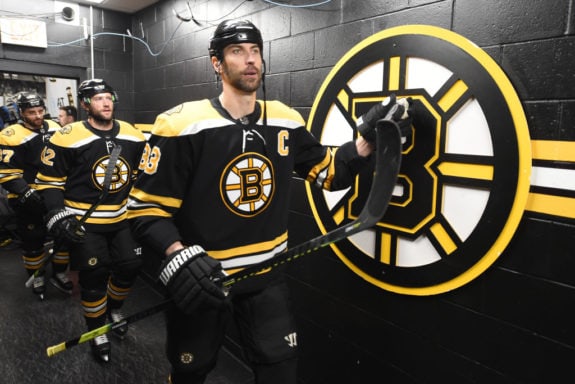 In a world like sports where seemingly anything can change at the flip of a switch, Chara's captainship has been a rare feat of longevity. He is currently the longest-tenured captain in the NHL and that is a testament to his abilities both on and off the ice.
The Leadership
Like most of the great leaders in the NHL, Chara has had an incredible career. In 22 seasons, has played 1,553 games, scored 205 goals, has a total of 656 points, and has a career plus/minus rating of plus-288. He's a Norris Trophy winner, has his name on the Stanley Cup, and is a future Hall of Famer. But his leadership goes beyond his hockey skills.
Related: Zdeno Chara – 7 Cool Things About the Big Guy
Chara is the definition of leading by example. His fitness is out of this world. He documents many of his difficult workouts on his Instagram account. He frequently wins team fitness testing and pull-up challenges. And who could forget him playing the second half of last season's Stanley Cup Final with a broken jaw? He doesn't expect his teammates to do anything he isn't willing to do himself.
Speaking of his Instagram, it gives a great insight into the type of leader Chara is. He takes every opportunity to compliment his teammates, express his gratitude for the game of hockey and the city of Boston, and even express respect for his opponents. A truly great leader never makes the story just about himself and works to elevate those around them.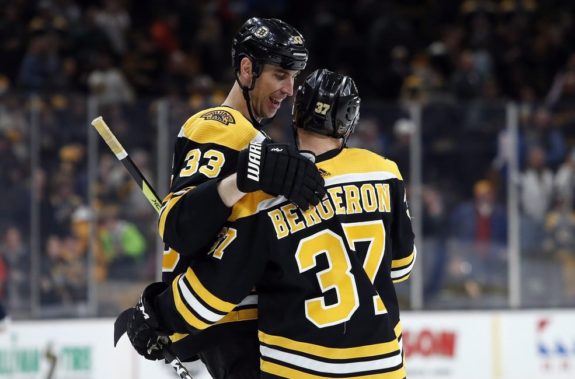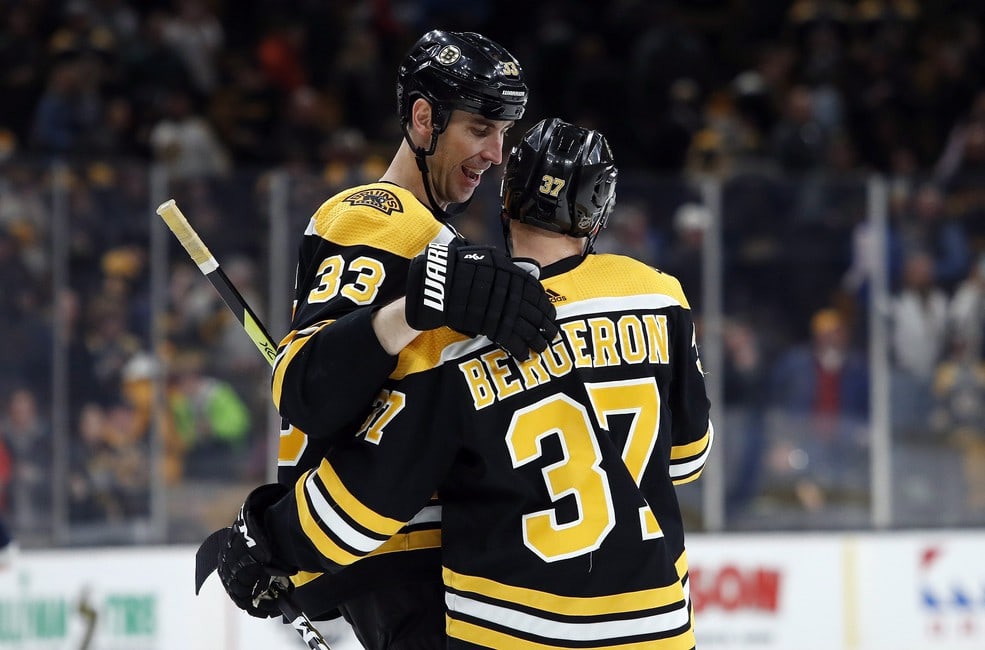 Chara isn't the only one giving out compliments. His Bruins teammates, both current and former, all speak incredibly highly of him. A great role model, his hard work and dedication to the game does not go unnoticed by the young players who share a locker room with him. Dallas Stars center, Tyler Seguin, who was drafted by the Bruins and was part of the 2011 Stanley Cup-winning team, recently called Chara the "ultimate leader."
It's not just teammates, either. Opponents around the league regularly praise Chara for his leadership and the way he plays the game. In a 2019 ESPN article about Chara, NHL veteran Chris Thorburn said, "He plays by the code and the rules, and that's why everyone respects him."
Why the Bruins Still Need Him
Is Chara playing at the same level he played at for most of his career? No. He's 43. The 2020 Playoffs were not his best showing, though it would be foolish to say his play was the one thing preventing the Bruins from winning the Cup. He no longer averages over 22 minutes of ice time a game and he doesn't skate as fast as he used to.
But the Bruins don't need him to be that player anymore. Over the past several seasons, Charlie McAvoy has shown that he is more than ready to step up. He can play big minutes each game and take on many of the roles that his defensive partner has played for so long. 
Could the Bruins find a younger defenseman to play 18-20 minutes a night and replace Chara? Yes. But would it be worth it? I would argue no, especially when there is a chance that Torey Krug, the next longest tenured defensemen on the Bruins, is on his way out. Chara brings a consistency and maturity that sets the tone for everyone else.
Chara's special. He's a hard-working leader, and arguably one of the most respected players in the league. Other teams would kill to have had him be a part of their organization for as long as the Bruins have had him. Boston has been spoiled to have him play at such a high level for so many seasons and he still hasn't completely fallen off the cliff yet.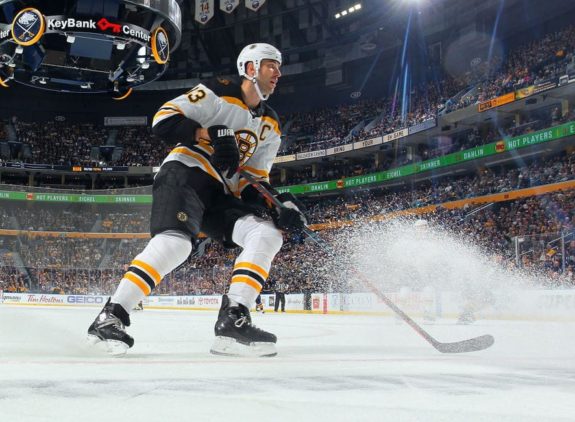 Chara still has a place in the NHL and has expressed his interest in continuing to play next season. With young players such as McAvoy, Brandon Carlo, Connor Clifton, and Matt Grzelcyk all ready to take more responsibility on the Bruins' blue line, the team can adjust Chara's workload and figure out the best way to utilize him.
Related: Bruins GM Sweeney Faces Most Challenging, and Important, Offseason to Date
With plenty of young players on the Bruins' current roster and in the system, the team would be remiss to lose a leader and role model like him now. The leadership he brings to the team and the example he sets for everyone else cannot be underestimated as free agency approaches. 
---
---