The Boston Bruins have always been known for their physicality. From the days of Harry Sinden's "Big Bad Bruins" to Claude Julien's defensive-minded schemes and hard-hitting brand of hockey, Boston has always had the reputation for being one of the tougher teams in the NHL.
Despite the NHL now being a completely different league with an emphasis on speed and skill compared to the physicality that used to dominate the game, there is still a place for energy players and guys who love to throw the body around. The Bruins made this clear on Sunday when the team went out and signed unrestricted free agent centerman Chris Wagner, formerly of the New York Islanders and a native of Walpole, Massachusetts, to a two-year, $2.5 million deal.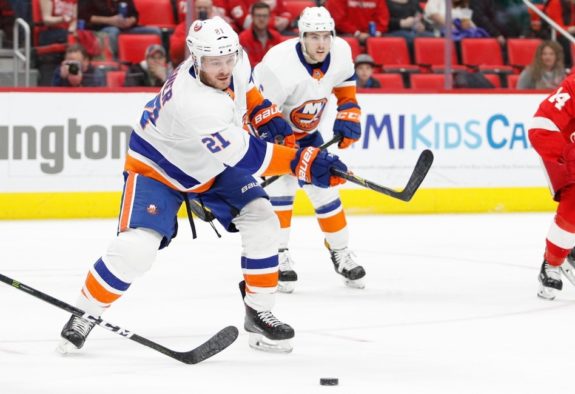 How Wagner Helps the Cause
Of the many reasons why the Bruins were unable to get by the Tampa Bay Lightning in the second round, the lack of a physical edge and the inability to do all the dirty things right proved to be the most costly. Outside of the Bergeron line, Tampa's offensive firepower was too much for Boston to handle despite Steven Stamkos and Nikita Kucherov being held off the scoresheet until Game 4, and even the Bergeron line took a bit of a physical beating throughout the series.
Physically, Tampa's defensive core of Victor Hedman, Anton Stralman, Ryan McDonough and Mikhail Sergachev completely bullied the Bruins. Whether it was Dan Girardi's cross-check on David Pastrnak at the end of Game 2, or Ryan Callahan playing his normal Ryan Callahan role of being a physical pain in Boston's side, Tampa did all the little and dirty things correct, won seemingly every puck battle, and there was never any traffic in front of Andre Vasilievsky the entire series.
This is where the addition of Wagner can become a big help for the Bruins. A strong-framed six-foot, 198-pounder, Wagner has made a living in this league playing with the type of physical edge that many players lack. Wagner finished third in the league in hits last season with 253 in 79 games played and is no stranger to going to both the front of the net or the corners and causing havoc.
Putting His Craft to Work
Wagner may not be the most prolific goal-scorer, but his physicality and versatility have allowed him to step into larger roles in the past. Last season, when Anaheim was without Ryan Kesler and Ryan Getzlaf due to injury, Wagner centered the Ducks second line between Andrew Cogliano and Jakub Silfverberg and also saw significant power play time. Kesler and Getzlaf eventually returned from injury and Wagner was placed back into his normal role of a third/fourth-liner before being dealt away to the Islanders at the deadline, but the fact remains that Wagner holds valuable versatility and has shown before the ability to step up and log minutes when his team needs him to.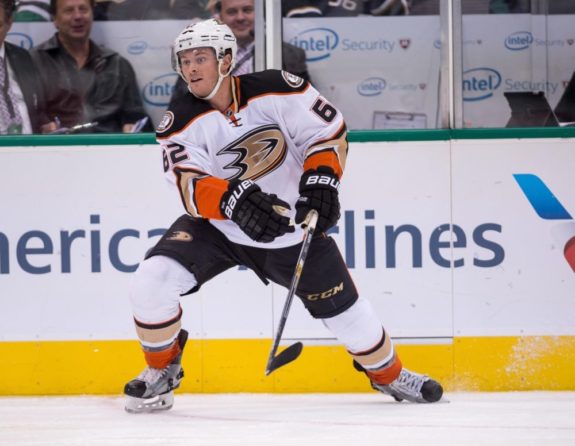 Chris Wagner is more than just a hard-hitting power forward/grinder. He's a guy that fans are going to love and adore here in Boston, sort of like a P.J. Stock type in terms of toughness, but also add in the fact that this 27-year-old bull has offensive upside, speed, and can contribute on special teams. If all plays out like it should, Wagner will be a decent and contributing player in Bruce Cassidy's system.
Outside of Wagner
The Bruins are addressing their needs right now and they are doing so without breaking the bank, which as a fan can be a little frustrating considering some of their needs. Boston needed a backup goaltender and they went out and signed probably one of the better backup goalies on the market in Jaroslav Halak. The Bruins needed a left-shot defenseman and they went out and inked John Moore to a five-year deal. Boston needed to get more physical and they went out and signed a guy who ranked third in the league in hits in Chris Wagner.
Now, the only thing left to do is to address the issue of scoring. Chris Wagner is not the type of player who will come in and supply Boston with the scoring that it lacked in the Tampa series, especially while he's presumably playing on the fourth line. Any offensive production you get from your fourth liners is gravy. Sure, Wagner holds the ability to play up if need be, but the Bruins should be trying to address this issue without pulling one of their energy players off the bottom-six.
Along with Wagner, the Bruins also signed free agent forward Joakim Nordstrom to a two-year deal on Sunday. In 75 games played with Carolina last season, Nordstrom scored just two goals so obviously, the Bruins still need to address these issues with their offense.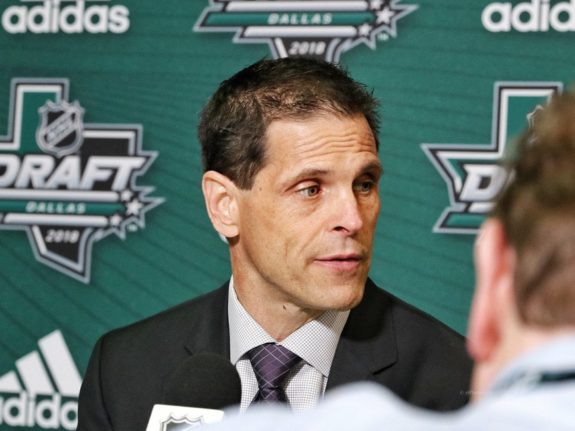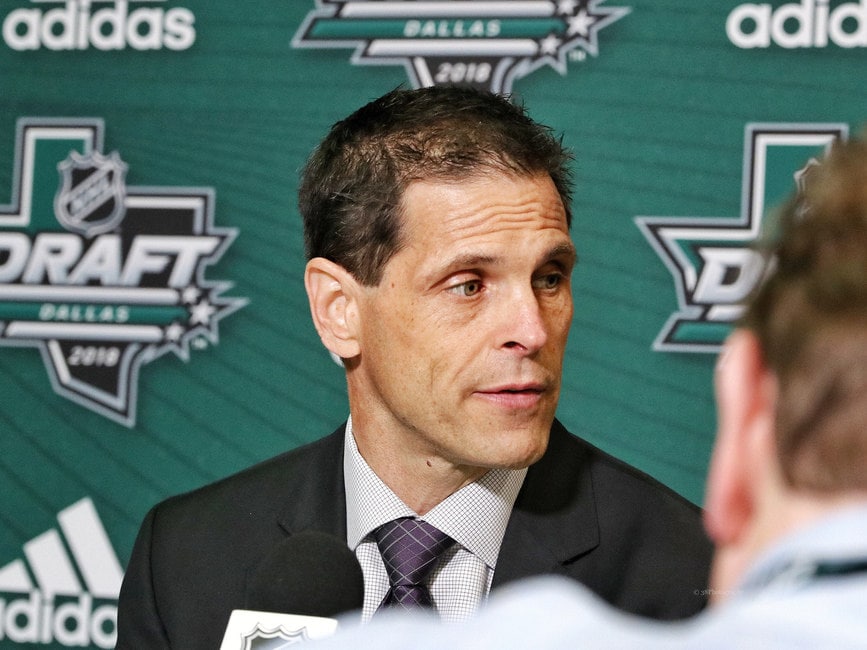 Don Sweeney seems fixated on the idea of developing their prospects such as Bjork and DeBrusk and turning them into offensive stars, which is great and DeBrusk is already on track to be a significant part of this team moving forward. The Bruins have gotten better after one day of 2018 free agency by adding depth players like Wagner and Nordstrom, but goal-scoring has not improved thus far and needs to be a main point of emphasis as the summer moves forward.
Mike Flanagan is a freelance sports writer and multi-media journalist who covers the Boston Bruins and their prospects for The Hockey Writers. Mike often produces videos for the social media platforms of Barstool Sports' The Crease Dive and Spittin Chiclets podcasts and also serves as the sports editor for the newspaper Hometown Weekly. Follow Mike on Twitter at the above handle or on Instagram @flano0.