The 2023 NHL trade deadline is coming quickly on Friday afternoon (March 3) at 3 o'clock ET. Despite there being some time for teams to add and subtract, a lot of the big names have been moved well ahead of the deadline.
It started on Jan. 30 when the Vancouver Canucks sent Bo Horvat to the New York Islanders, then on Feb. 9, the St. Louis Blues sent Vladimir Tarasenko to the New York Rangers. Then on Feb. 16, Ryan O'Reilly and Noel Acciari went from the Blues to the Toronto Maple Leafs. On Feb. 26, the San Jose Sharks traded Timo Meier to the New Jersey Devils. Three of the four deals have loaded up Metropolitan Division teams and have made the Eastern Conference a gauntlet to get through to the Stanley Cup Final for any of the eight teams that get into the playoffs.
Related: Bruins' 3 Up, 3 Down: Pastrnak, Ullmark, Surprising Trade & More
---
Latest News & Highlights
---
In a surprising move, the Boston Bruins acquired forward Garnet Hathaway and defenseman Dmitry Orlov from the Washington Capitals in a three-team deal that sent Craig Smith and draft picks to Washington and a draft pick to the Minnesota Wild for retaining some of Orlov's contract. Are the Bruins done with just adding the two former Capitals? Following the deal, general manager (GM) Don Sweeney would not tip his hand.
"You just never know. Again, this deal came together relatively quickly by discussions with [Washington GM] Brian [MacLellan] who is really, really good to deal with and it was just an opportunity that presented itself. We've clearly been in the marketplace for a period of time and trying to gauge who may or may not be available and what deals you can do. You know, not necessarily going to be overly aggressive, but we really like our team and hopefully, like I said, we're going to stay healthy and monitor."
If he isn't done, there is one area that he could address, especially with Taylor Hall returning to Boston from their current road trip with a lower-body injury.
Trade for a Bottom-Six Wing
You could say that the Bruins are all set with their roster following the trade with Washington, but Hathaway is a good fourth-line player who has nine goals this season, but he does not solve the need for a goal-scoring right wing. Sweeney could look to add and he would need to look no further than the Chicago Blackhawks.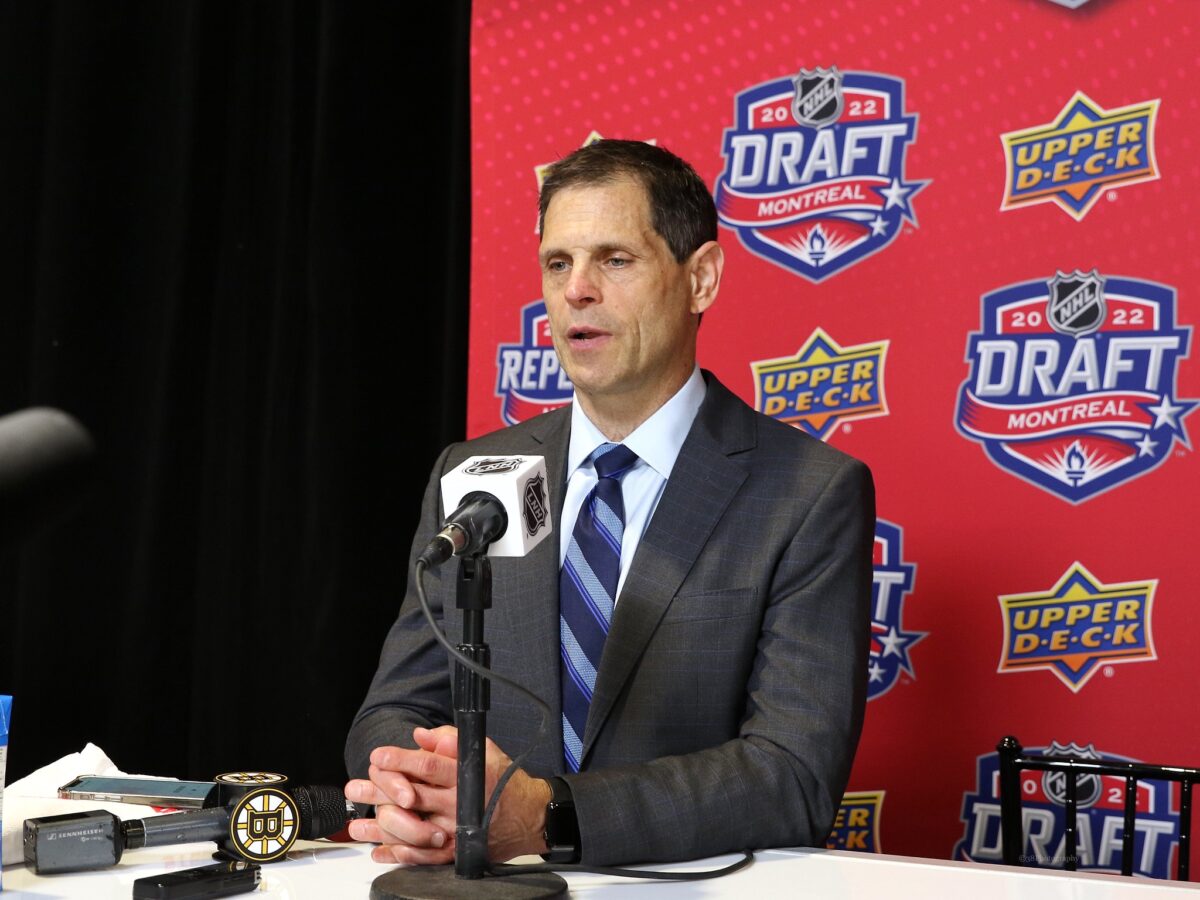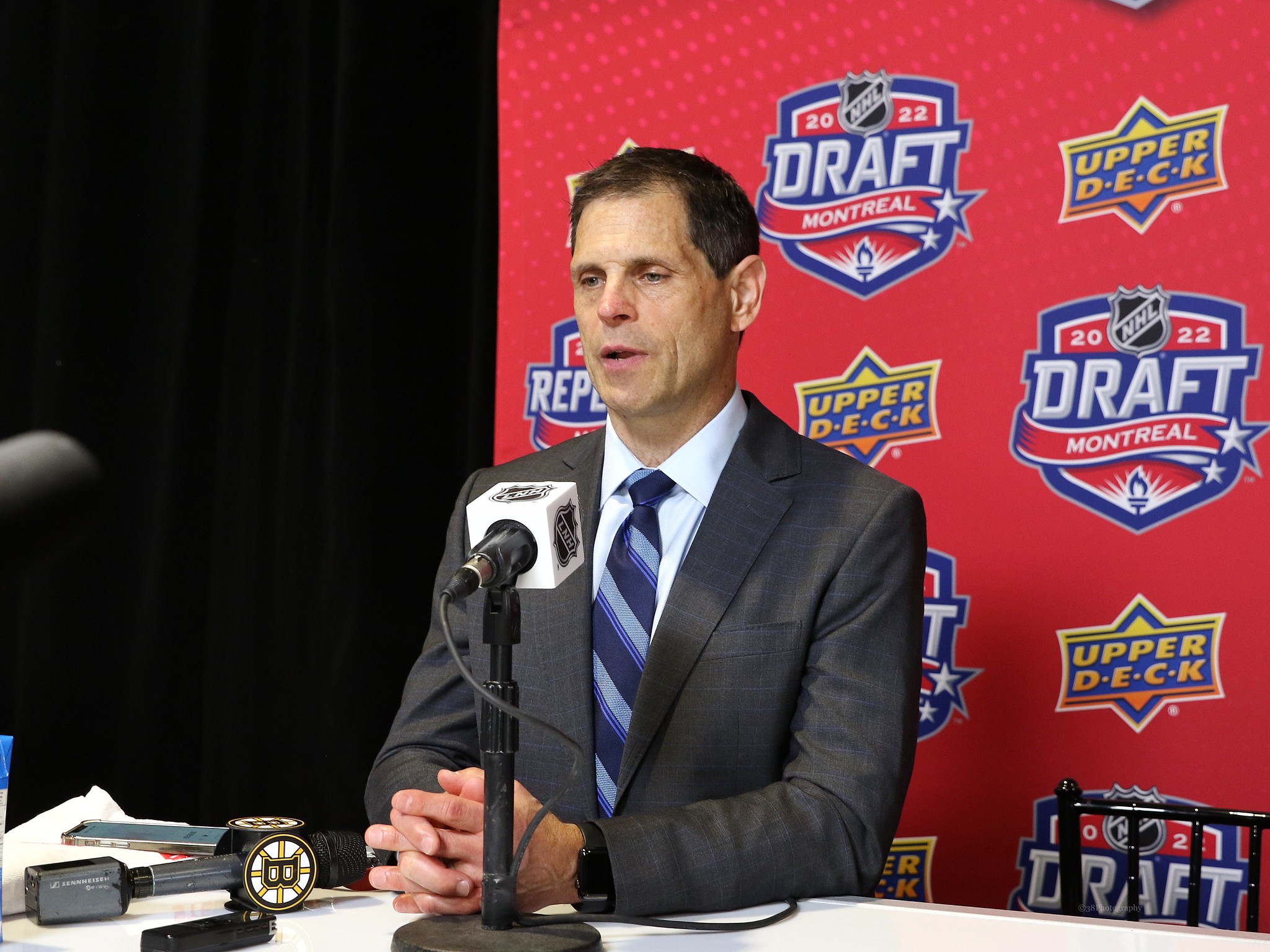 Ivan Barbashev of the Blues would have been the perfect player to add, but he was traded to the Vegas Golden Knights on Feb. 26 for prospect Zach Dean, who was selected 30th overall in the first round of the 2021 Entry Draft. Could the Bruins have matched that deal? Maybe with one of their NHL-ready prospects in defenseman Jakub Zboril, forward Jakub Lauko, or Oskar Steen. Maybe one of the two, but we'll never know.
Chicago offers two interesting options for adding in Max Domi and Andreas Athanasiou. The Bruins know firsthand what Domi can do in the playoffs as he scored two goals in deciding Game 7 of last season's first-round playoff series for the Carolina Hurricanes in a 3-2 win. The 27-year-old is having a very good season for the Blackhawks with 18 goals and 29 assists playing in the top six. He signed a one-year, $3 million free agent contract last summer and he would be bottom-six left-shot center depth.
Athanasiou also signed a one-year free agent deal last summer in Chicago for $3 million and he has been getting top-six minutes like Domi. He has 12 goals and 20 points and like Domi, he would provide the Bruins with a left-shot center/wing option. He has battled injuries during his time in the NHL, but for a postseason run, he would be a physical depth addition.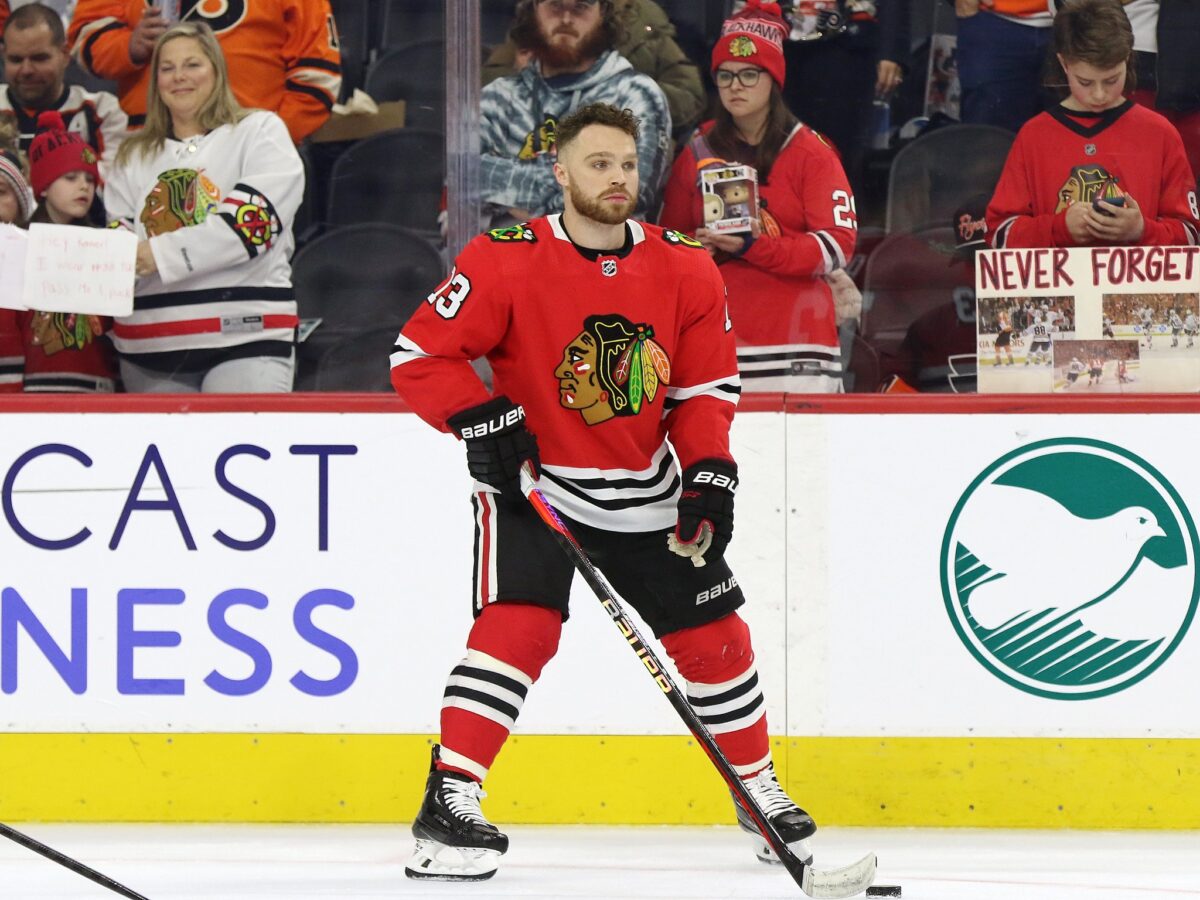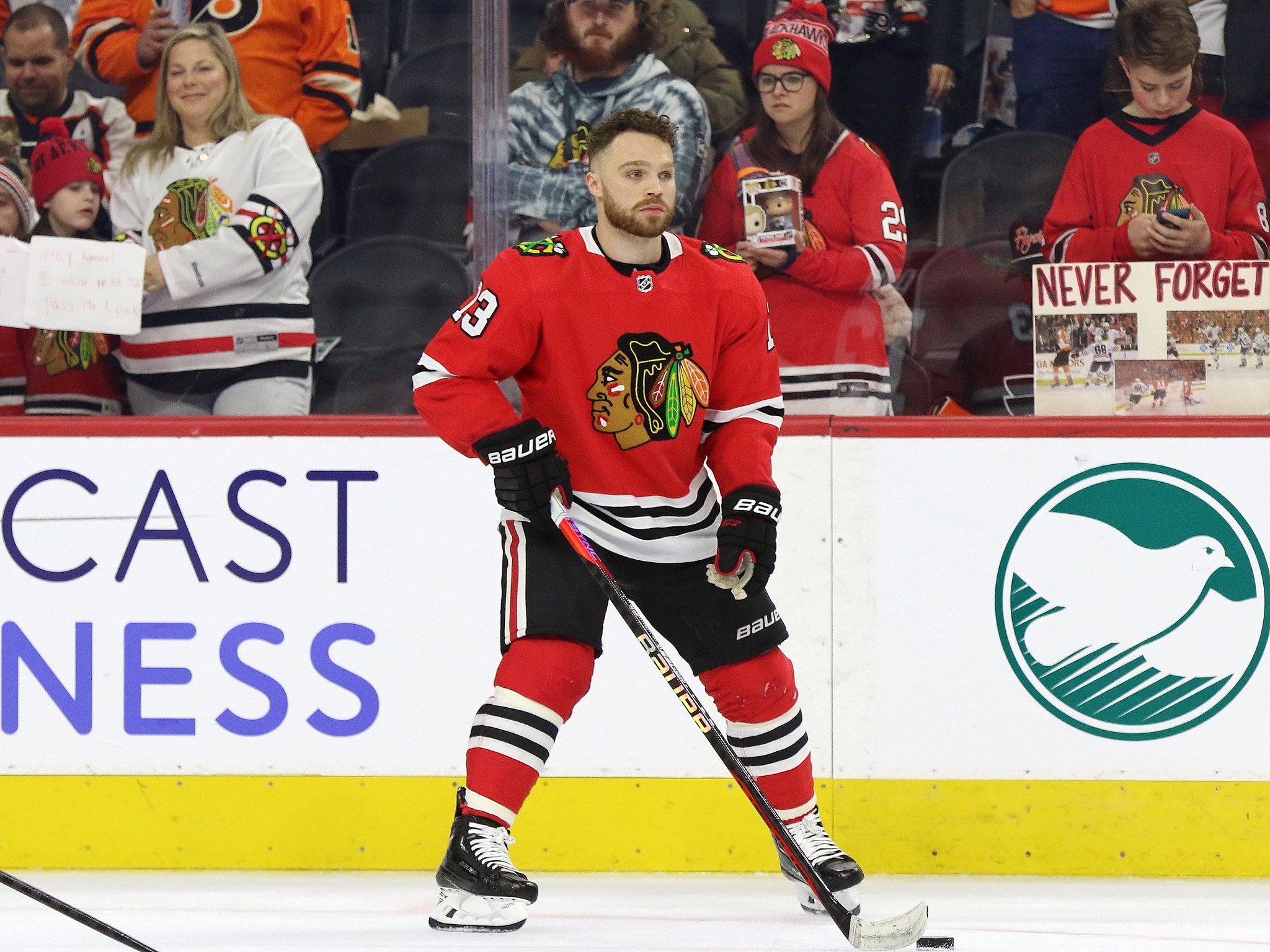 There are other options that could be available to Sweeney as insurance is Alexander Barabanov of the Sharks, who has a 10-team no trade list. If GM Mike Grier is going to move players, he is an interesting option. In 55 games this season, he has 11 goals and 26 assists, and the 28-year-old is in the first year of a two-year, $5 million contract. Obviously getting San Jose to retain some of the money will be necessary, but the Sharks could be a perfect landing spot for Mike Reilly, a team going through a transition looking for help on the backend, and needing offensive production from their defense.
History Says Sweeney Is Not Done
If there is one thing that Sweeney's history tells us, it's that he will look to add despite what he has already added. There is time to add and subtract to the Bruins before March 3. Sweeney doesn't want to disrupt what his team has gone and that's understandable, but moving Reilly off the books would be a big long-term win. Getting bottom-six offensive production depth is the other move that he can make to bolster his team's chances at what they hope is a deep postseason run. Considering how the other teams in the Eastern Conference are adding pieces, you can never have enough options in the playoffs for coach Jim Montgomery.
---
---