The Boston Bruins were one of the many teams linked to Ivan Barbashev before his eventual trade to the Vegas Golden Knights. Therefore, it seems realistic that the Bruins could look to add one more forward before the deadline. Tanner Jeannot stood out as a potential option, but that possibility is off the table with his trade to the Tampa Bay Lightning. Yet, there are still other possible options available for Boston worth considering. Let's discuss them now.
Nick Bjugstad
One potential trade target that the Bruins could take a look at is Arizona Coyotes forward Nick Bjugstad. The 6-foot-6 forward has quietly had a solid 2022-23 season, as he has 13 goals, 23 points, and 119 hits in 59 games played. With numbers like these, he would be a solid addition to Boston's bottom six as they gear up for the postseason.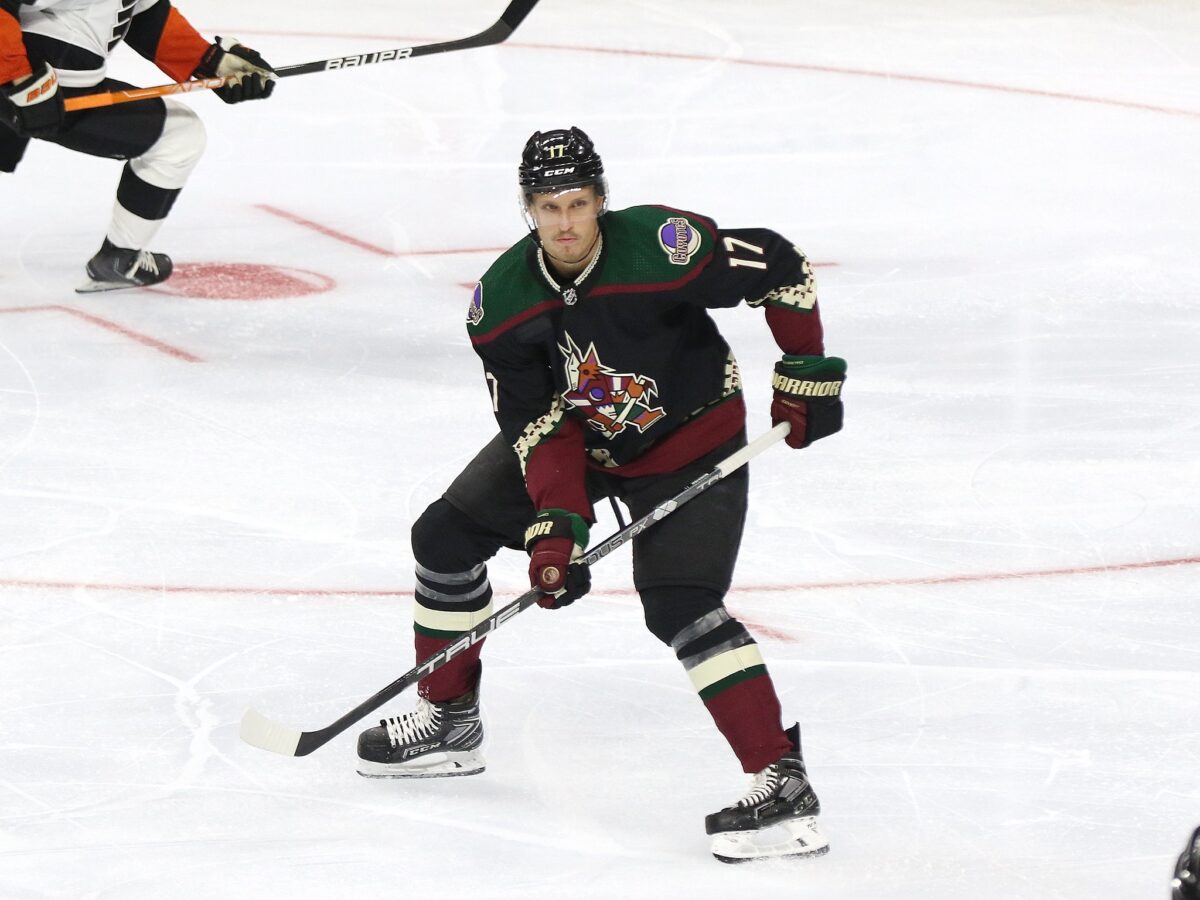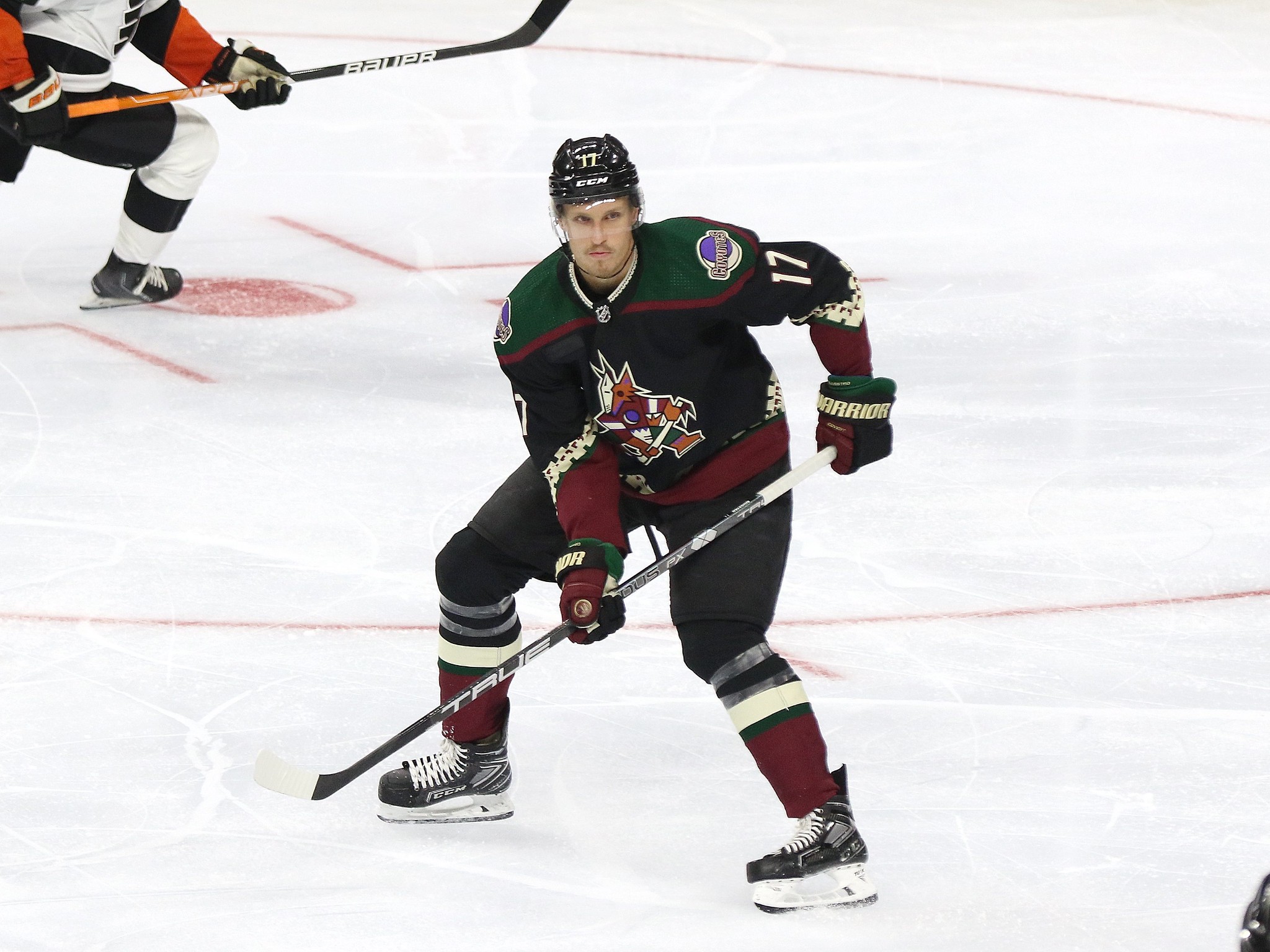 A nice element of Bjugstad's game is that he can play both center and right wing. As a result, he could fit in several spots in Boston's current lineup. Due to his solid offensive production, he would be a serviceable option for the Bruins' third-line right wing spot with Taylor Hall (once he returns) and Charlie Coyle. However, he also stands as a potential upgrade over Tomas Nosek at the fourth-line center position. With that, his reliable defensive play would also make him in the running to receive penalty-kill minutes.
Bjugstad only carries a $900,000 cap hit, so the Bruins would not have much trouble fitting him in financially, either. To acquire the Minnesota native, the Bruins would likely need to part ways with their 2023 third-round pick and 2024 fifth-round pick. Overall, it would not be a big price to pay, and Boston would improve Boston's forward depth in the process.
Alexander Barabanov
Alexander Barabanov is another potential trade target that the Bruins should make a push for. The 28-year-old winger has quietly had a strong season with the San Jose Sharks this season, and the truth is in his statistics. In 55 games played on the year, he has 11 goals to go along with a respectable 37 points. There is no question that the Bruins would love to add that kind of production to their already-strong group.
Related: Grading the Bruins' Trade for Orlov & Hathaway
---
Latest News & Highlights
---
Barabanov can play both left wing and right wing, so the Bruins would have several options for him in their current lineup. The perfect spot for him on paper would be at third-line right wing, but his playmaking ability would also make him a great partner for David Pastrnak on the second line. In either scenario, Boston's middle six would be even stronger with Barabanov, so Bruins general manager (GM) Don Sweeney should consider adding him if the opportunity is there.
Barabanov would be more than a rental for the Bruins if acquired, as he carries a $2.5 million cap hit until the end of next season. That is a reasonable cap hit for his strong offensive production, so Boston would need to give up a good amount to acquire him. If the Sharks retain half of his salary, the Bruins could send their 2024 first-round pick (top-10 protected), 2026 second-round pick, Jakub Zboril, and Johnny Beecher the other way.
Jesse Puljujarvi
Jesse Puljujarvi is a player who desperately needs a change of scenery, and the Edmonton Oilers are aiming to give him just that. The 2016 fourth-overall pick is having a down season, as he has just five goals and nine assists in 57 games played. However, he also posted a 14-goal and 36-point campaign in 65 games just last season for Edmonton, so him bouncing back does not seem too out of the question. With the Bruins needing more depth at right wing, perhaps Bruins general manager Sweeney should consider him as a possible trade target.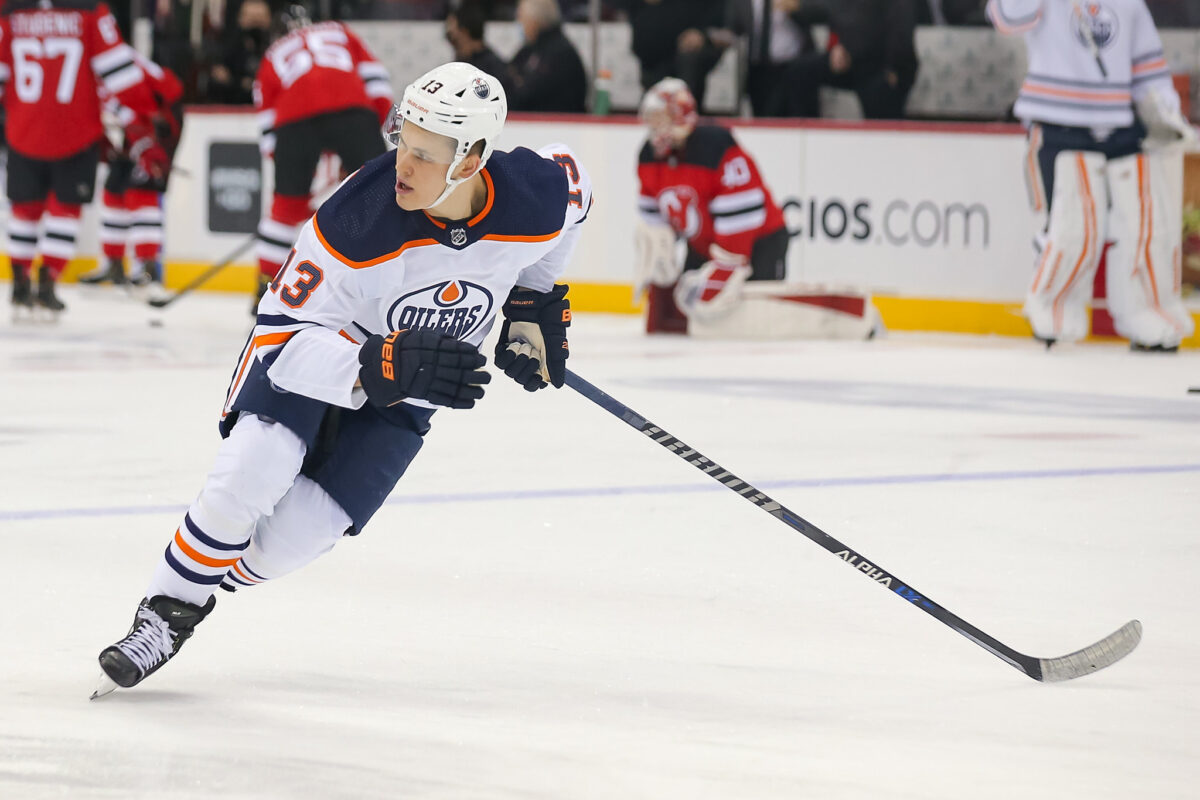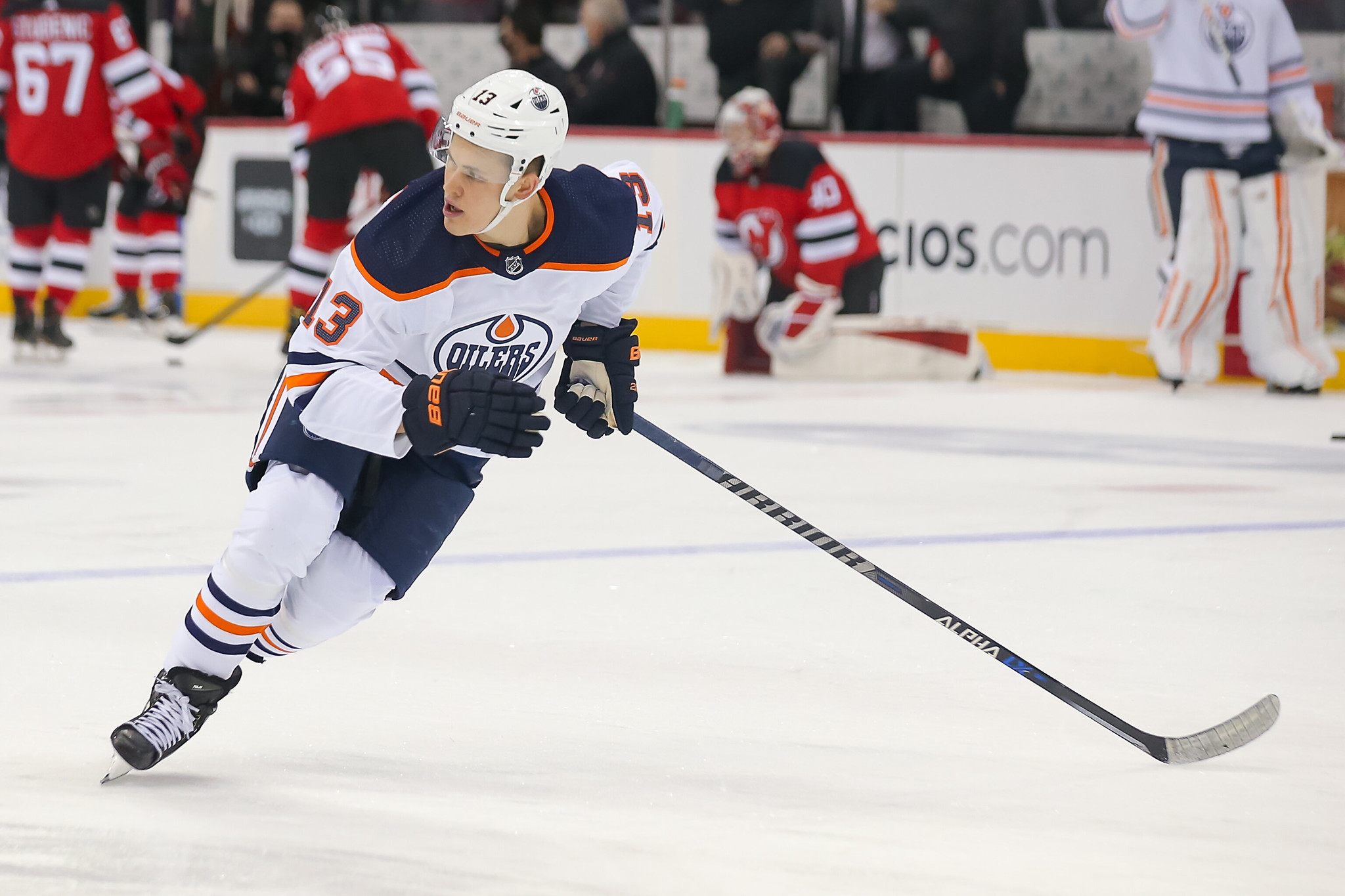 Puljujarvi is a former top prospect who has shown in the past that can produce in the right role. Therefore, I wonder if playing for a legitimate contender like the Bruins could help him find his previous form. When observing Boston's current lineup, it is fair to argue that Puljujarvi could work on their third line. This, in turn, would allow the Bruins to sport an immensely physical fourth line of A.J. Greer, Trent Frederic, and Garnet Hathaway moving forward. With that, Puljujarvi would be in the running for power-play time due to his effective net-front presence ability.
Puljujarvi carries a $3 million cap hit, so the Bruins would need to move salary out to successfully acquire him. With the Oilers looking for defensive depth, perhaps they would be willing to acquire Mike Reilly ($3 million cap hit) along with Boston's 2023 third-round pick, and 2024 fourth-round pick to make this move go through. Yet, another option for could be Zboril and a fourth-round pick for Puljujarvi if the Oilers retain half of his salary.
Although the Bruins are having a fantastic season, it would not hurt for them to add one more forward to their group. Teams like the Toronto Maple Leafs, New York Rangers and Tampa Bay Lightning have been extremely active in the trade market, so look for Sweeney to make one last move. Let's see if any of these three become Bruins from here.