This second round playoff series between the Boston Bruins and the Tampa Bay Lightning has the potential to become the best series of these Eastern Conference playoffs. It's already off to a great start, with the series tied 1-1 heading back to the Boston Garden.
The playoff meeting had been several months in the making – these two teams were competing for the Atlantic Division title for the better part of the season. It seemed inevitable that a meeting in the postseason would happen. In fact, most hockey enthusiasts probably would've been rather disappointed had these two teams not had to battle each other in a best-of-seven series to settle the score once and for all.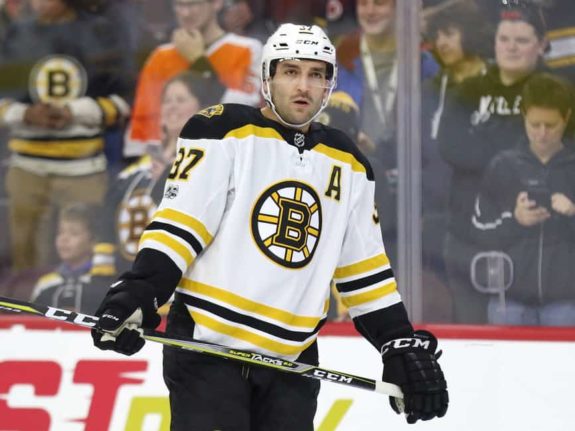 To sum up where we are to this point after two games in Tampa, the Bruins dominated Game 1 with a barrage of goals to make an early statement. In Game 2, the Lightning struck back by showing that Game 1 was just an off night. Both teams have proven that they are going to make this a series.
Related: Bruins' Rask and Nash Coming to Form?
And it's going to be a darn good one if I do say so myself. Here are a few observations following Games 1 and 2.
David Pastrnak Has yet to Score a Goal
Despite the fact that the Bruins have netted eight goals through the first two games of this series, not one of them has been scored by Boston's prized 21-year-old right winger who has made a name for himself as one of the elite young goal scorers in the NHL. The Bruins were one of just two teams to have three 30-goal scorers this season, and they were led by David Pastrnak, who found the back of the net 35 times in the 2017-18 season. Pastrnak also finished second on the team in total points with 80, just behind Brad Marchand's 85.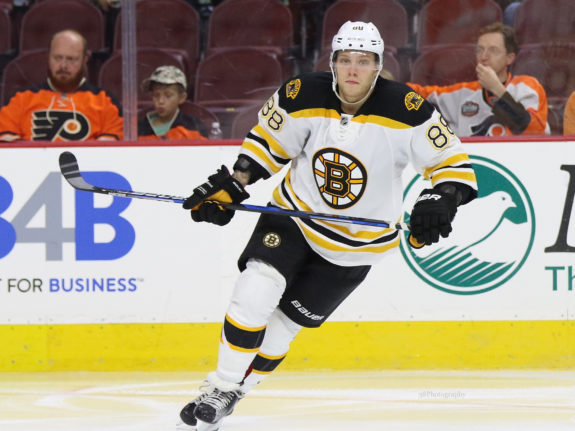 As the series shifts to Boston tied at one game apiece, it will be important that Pastrnak starts getting more looks at the net. If he keeps getting better, the youngster from the Czech Republic has potential to become a Patrick Kane-type player in the NHL, and every hockey fan should know the tremendous history that Kane has had in the postseason for the Chicago Blackhawks. He's scored a few postseason and Stanley Cup game-winners in his illustrious career.
The Bruins will need Pastrnak to be that kind of guy going forward. They may have obliterated the Lightning with six goals in Game 1, but that's not going to happen every time out, as proven in Game 2. When future games get tight, and we maybe see a few overtime periods, Boston is going to want Pastrnak on the ice and taking more shots at the net.
Losing Game 1 Is Hardly a Death Sentence
I will admit, I'm guilty of getting sucked into the hype of a team that gives a dominant performance in the first game of a series. Game 1 always sets the tone of a best-of-seven series, and it might initially seem like the winner of Game 1 has the other team's number. Sometimes this is the case, but the Lightning proved in Game 2 that it's not the case in this particular series.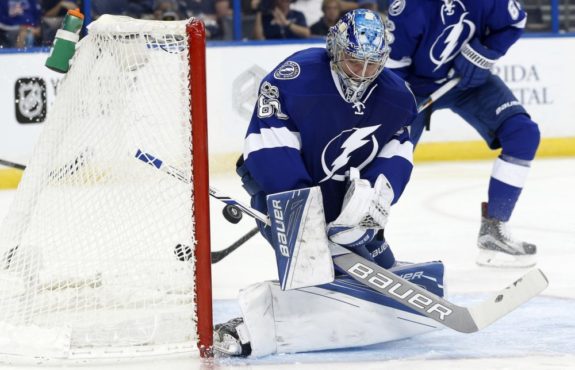 They did that by cracking the scoreboard first in Game 2 with a Yanni Gourde goal midway through the first period, setting the tone for the game in their favor. Goalie Andrei Vasilevskiy then did his part by making 18 saves, and when the Bruins did manage to net a pair of goals (thanks to Charlie McAvoy and Torey Krug), the Lightning didn't let it break their momentum, hanging on for a 4-2 victory. It was exactly the bounce-back performance they needed after getting trounced in Game 1.
Related: Lightning Need Perfect Play to Beat Bruins
Goaltending Has Been Very up and down
It will be interesting to see how the two goaltenders — Vasilevskiy for Tampa Bay and Tuukka Rask for Boston — will continue to look for the remainder of this series. Through two games, they have resembled a roller coaster. Each guy has had one good game and one not-so-good game.
In Game 1, Rask was nothing short of stellar, saving 34 of 36 shots, while Vasilevskiy got pounded for five goals. In Game 2, however, Vasilevskiy got back on track and held the Bruins to just two goals. Meanwhile, Rask wasn't particularly bad, but Tampa Bay had him figured out a little better than it did in the previous game as they knocked him for three goals, which was enough to get the win.
As the series shifts to Boston, it will be intriguing to see which of the two goaltenders comes out in their best form.