It's impossible to predict exactly what will happen once spring hockey officially gets underway. It's probably safe to say that the Stanley Cup Playoffs are the most unpredictable of all four major North American sports. That's what makes playoff hockey so exciting. It's not quite like the NBA playoffs, where everybody knows the No. 1 seed will take down the No. 8 seed in four or five games.
In the NHL, anything can happen. To win the Stanley Cup, all you have to do is make it to the dance, and then your team has to start clicking — any hockey team can win the Cup if they start clicking at the right time. It doesn't matter who stands in their way.
But, that doesn't mean there aren't signs along the way that might indicate what could happen. As fans of the game, we watch for these things. We're always on the prowl for any kind of indicator that show which teams are going to have the best luck during the postseason.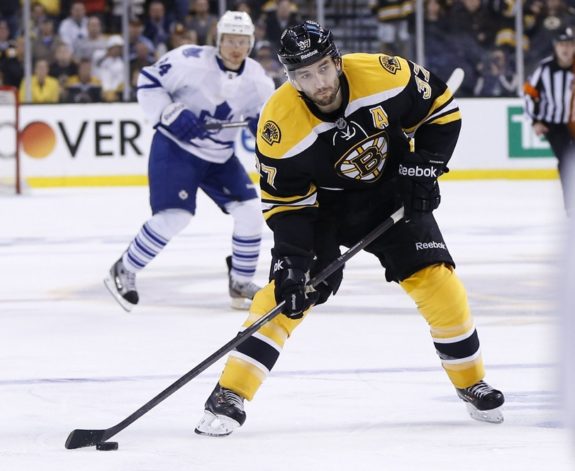 The Boston Bruins have had a pretty dominant season — a big turnaround from the last few years — as they finished just behind the Tampa Bay Lightning for the top spot in the Eastern Conference. They were just one win away from finishing first and clinching home ice throughout the playoffs, something that should never be taken for granted. All they had to do was get a win over the Florida Panthers in their regular season finale on Sunday and they would've had it.
Instead, Florida dashed those plans by handing the Bruins a 4-2 defeat at the Boston Garden. I know the Bruins have been one of the most resilient and well-coached teams in the league this season, but in my humble opinion, this loss was a red flag heading into the playoffs.
A Pressure Situation
I might be crazy (actually, I'm pretty sure that I am), but I've been watching sports for many years. If there's one thing that I've learned from all my years of studying these games and the players that play them, it's that teams show their true colors whenever they are faced with a pressure situation.
When a team finds itself playing a game in which there is something on the line, it means something more to the players and the coaches. It changes their mindset. Some teams excel under the pressure, other teams falter.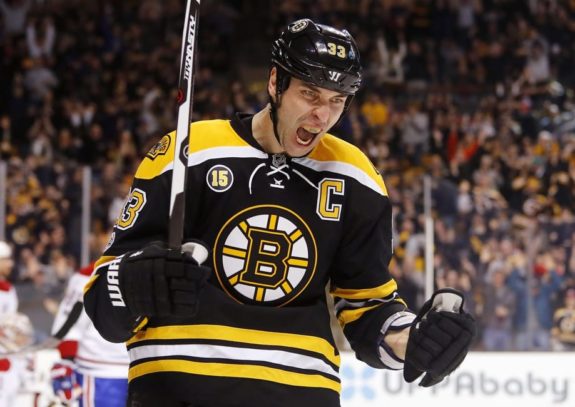 The Bruins certainly found themselves in a pressure situation in their game against the Panthers. It was so significant because a win would've put them ahead of Tampa Bay once and for all, something Boston has been trying to do for several weeks.
With the pressure on them to lock up those last two points, the Bruins dropped the ball. They didn't play with the urgency that a team fighting for home ice should have; they played as if their minds were already looking ahead to their first round playoff series, which is odd because their opponent hadn't been finalized yet.
"We just needed to play better for 60 minutes," captain Zdeno Chara said after the game, which isn't something you want to hear about a game with high stakes.
What Does This Mean for the Bruins in the Playoffs?
It's possible that this was just an off game for the B's (all teams have them), but it's still not a good sign with the playoffs, literally, around the corner. If they played poorly in a game in which home ice advantage was on the line, how will they play if they are faced with a Game 7? Given the recent playoff history of the Bruins — and because seven game series are an NHL tradition — it's very likely that Boston will have to win at least one Game 7 if they want to win the Stanley Cup.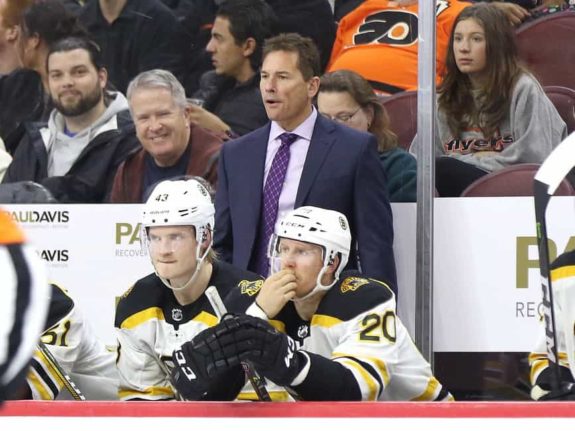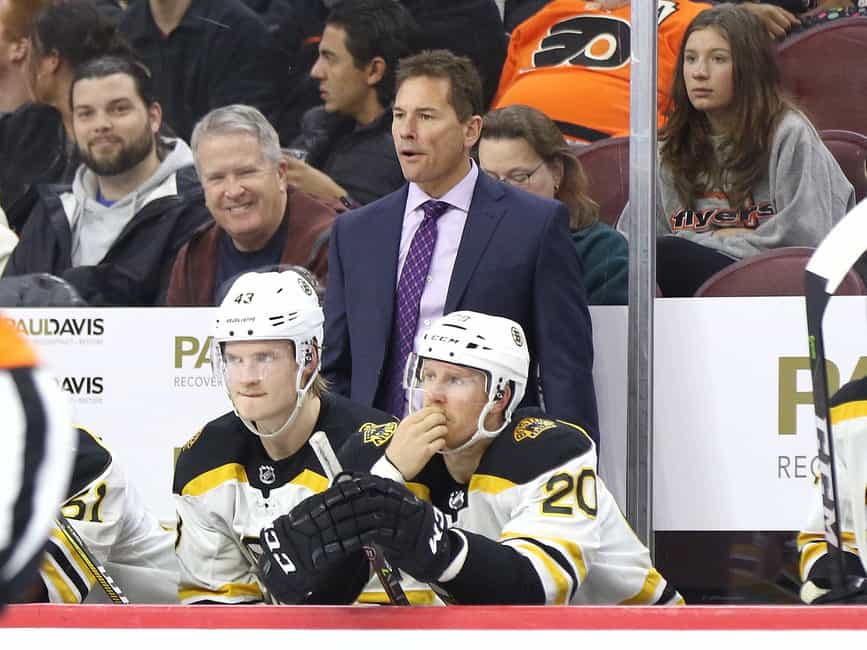 If they find themselves in that situation, will the Bruins play with more urgency than they displayed in their regular season finale? Hopefully they do. I'm not saying they won't come through in the clutch during the postseason. I'm just pointing out the obvious red flag that presented itself on Sunday.
"I believe we'll be the 50-win team that we saw all year," said head coach Bruce Cassidy. "We're not going to allow one game to define us. We let one get away, an opportunity lost to have home ice advantage, and we'll see if that haunts us down the road."
Hopefully it doesn't, but only time will tell. The new challenge of taking down the Toronto Maple Leafs begins with Game 1 on Thursday in Boston.