As the New York Islanders begin to clean out the lockers and head home for the summer, questions will need to be raised. From the top to the bottom of the chain, the 2017-18 campaign was a disaster, and in one way or another, things need to change.
The obvious choice for many, as it is when most NHL teams flop in the regular season, is to have a change in management. However, per a statement given by co-owner Jon Ledecky on Monday, both head coach Doug Weight and general manager Garth Snow will be returning next season.
Management aside, the Islanders need severe personnel changes, excluding John Tavares's looming decision, on the ice in order to succeed next season. They made a handful of quality additions heading into the current season, including Mathew Barzal and Jordan Eberle, but clearly it was not enough. The true problems for the team come from the back end with the defense and goaltending. Both areas need to be significantly improved if the Islanders want any chance at the playoffs next spring.
Brock Nelson
Brock Nelson, picked 30th overall in 2010, has recently found his name come up in the rumor mill. Back at the trade deadline in February, it was speculated by Elliotte Friedman that New Jersey had interest in him, although nothing came to fruition.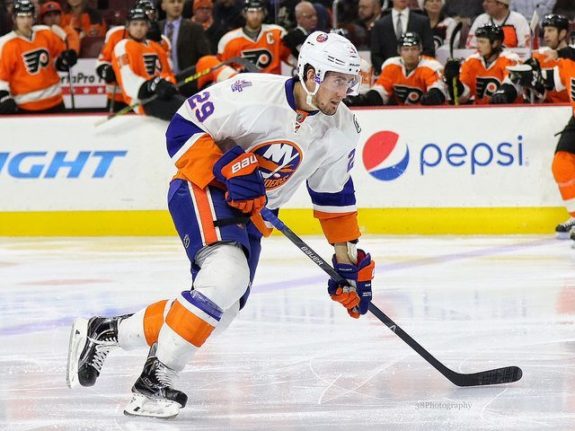 Nelson potted 19 goals this season, and at least 20 goals in the three seasons prior. However, he has proven to be a streaky scorer, catching fire for weeks at a time and then disappearing for months.
In terms of players that the Islanders can move to get defensive help, Nelson is the top option. Due to the success of Barzal this year, Nelson is floating in limbo as a bottom-six player. Many teams would love to get their hands on a scoring center like Nelson, and the Islanders should absolutely pounce on the opportunity.
Even if they were not to get immediate help back for Nelson, they could likely fetch a late first or early second plus a prospect for him, especially if the market is in any way similar to how it was last summer. The move would open up a spot for Kieffer Bellows, the team's first-round pick in 2016, as well.
Jaroslav Halak
The Islanders and Jaroslav Halak have had their time in the sun together, but it appears to be time to move on for both parties.
As a whole, Halak's career with the Islanders was average. Acquired in the summer of 2014, he led the team to the playoffs that next season and gave the Washington Capitals all they could handle. In 2015-16, he got hurt just before the playoffs, and Thomas Greiss took control and led the team to their first series win in 23 years.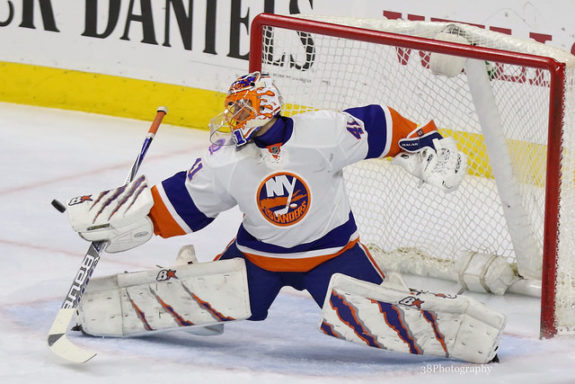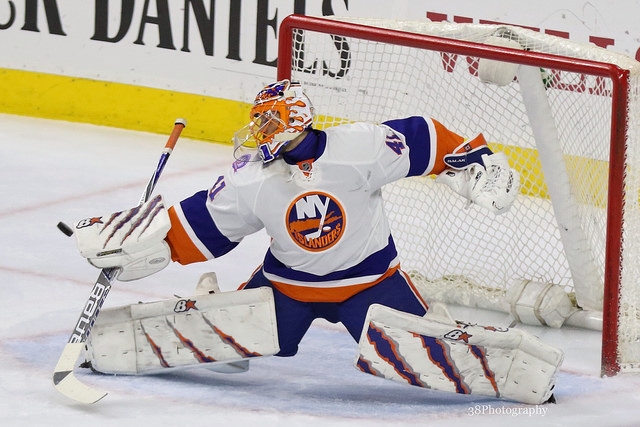 Last season, things went off the rails. Midway through the season, Halak was demoted to the AHL, only to be called back up with a few games left. In those few games, though, Halak shined for the team and almost miraculously brought them back into the playoffs. There is no telling where the team would be now if Halak would have been called up one or two games earlier. Regardless, that was the beginning of the bridges being burned between the parties.
Halak had a decent 2017-2018 campaign, but nothing to write home about. He finished his potential last game as an Islander with a victory over the New York Rangers, a team he has haunted for many years.
This offseason is gearing up to produce a lackluster goalie market, so Halak should have no issues finding work elsewhere. It will not be a lucrative contract like the one he received with the Islanders four years ago, but it will be something.
Thomas Hickey
No career arc in the current NHL proves to be as strange as Thomas Hickey's. Five years after being drafted fourth overall by the Kings, Hickey was placed on waivers and was picked up by the Islanders. In the six seasons since, he has played in all but 49 regular-season games.
Although undersized, Hickey has proven himself to be a reliable bottom-pairing defenseman. He is consistent on the back end and has added to that with four seasons of 20 or more points.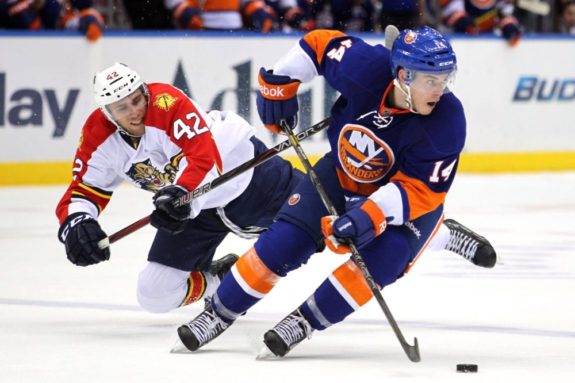 Despite Hickey's success with the Islanders, it appears time for both organization and player to move on. The Islanders have committed long term to Adam Pelech, who signed a four-year extension last July, and Scott Mayfield, who has a five-year contract kicking in next season.
Further, the development of Sebastian Aho, Devon Toews, and Mitch Vande Sompel among others in Bridgeport has made Hickey expendable.
When it is all said and done, the Islanders' roster could look extremely different when the 2018-19 season commences. The changes may come internally, especially up front, but the infusion of fresh blood will undoubtedly be warranted and much-needed.