It took less than 72 hours after the New York Rangers season came to a close for their rebuild to see its end before it even really started. And the funny thing is, that may not be a bad thing.
With rumors swirling around for nearly a year, Igor Eronko, a reporter for the Russian sports publication Sport-Express sent out a tweet that a source confirmed what many have now already believed – Ilya Kovalchuk is going to be a New York Ranger.
Per source Ilya Kovalchuk is set to sign at 2-3 year deal with #NYR

— Igor Eronko (@IgorEronko) April 9, 2018
This, of course, cannot be made official for some time. Kovalchuk cannot officially become a free agent and negotiate with teams until later this month and of course, no free agents can be signed until the summer. But barring any unforeseen circumstances, the two-time All-Star, who many fans last remember seeing him nearly guide the New Jersey Devils to the 2012 Stanley Cup will likely be donning a Broadway blue shirt next season.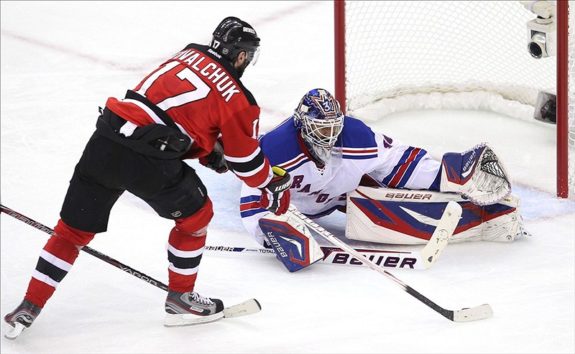 For a team that just traded many of their assets away for prospects just two months ago, this is both a fascinating and risky move. However, one thing is for certain – if people thought the Rangers were going to be taking part in some multi-year rebuild that saw them competing for draft positions rather than championships, the front office just told you that you are sorely mistaken.
Signing Shows Rangers 2017-18 Sell-Off Was an Aberration
When general manager Jeff Gorton wrote a message to the fans giving them fair warning about imminent roster changes, you could picture a large white flag being hoisted above Madison Square Garden. The letter marked an end of an era as some of the last remaining members of the 2013-14 squad that went to the Stanley Cup Final were traded away for prospects.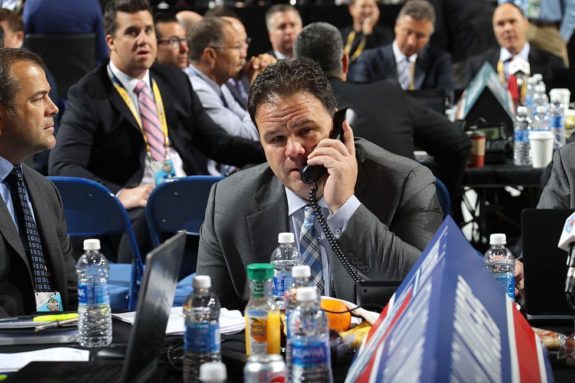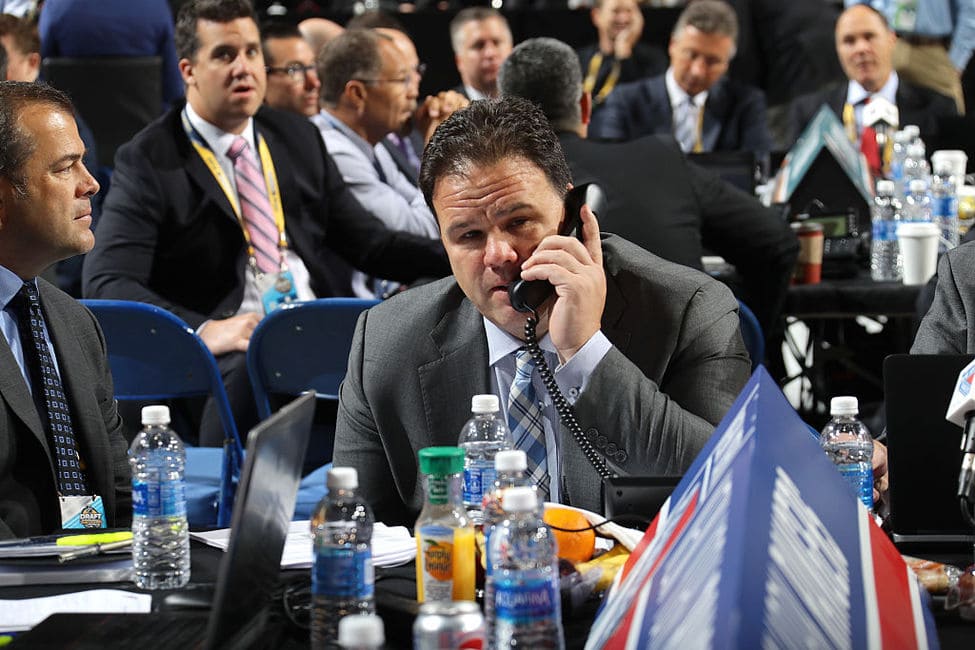 The move to bring in Kovalchuk is a sign that the Rangers efforts to get younger and bring in blue-chip prospects is likely to last much shorter than once thought. Using this information, when one re-reads Gorton's letter, he gave no indication how long his rebuild would last. Many just assumed it would be several years.
Ultimately, the theme of the entire letter came in one sentence of the middle of it.
"Our promise to you is that our plan will be guided by our singular commitment: ensuring we are building the foundation for our next Stanley Cup contender."
The twist in all this, of course, is instead of some five-year rebuilding plan, Gorton may very well believe he has already set the foundation and will already begin building the structure that is his next contender.
There is potential brilliance in the shrewd movies Gorton has made. In just one season, he managed to acquire the seventh overall selection in the 2017 Draft (who turned into Lias Andersson), two 2018 first-round picks, defensemen prospects Ryan Lindgren, Yegor Rykov and Libor Hajek and Rob O'Gara, forward prospect Brett Howden, current NHL players Ryan Spooner and Vladislav Namestnikov and a host of additional second and third-round draft picks in 2018-19. Heck, if the Tampa Bay Lightning win the Stanley Cup this year or next, the Rangers will gain another first round pick in 2019. Overall, the Rangers currently hold eight of the first 93 selections in the 2018 Draft.
Of course, the Rangers had to ship out a number of players, however many of them had contracts expiring after the end of the year.
When you look at the fact Gorton managed to bring in over a dozen prospects and cleared out some significant cap space and combine that with Kovalchuk's apparent arrival, you can start to see Gorton's plan.
He managed to completely overhaul the team's prospect pool in just ten months and it has allowed him to jump-start his efforts in getting his team back into contention, possibly as soon as 2019-20.
Kovalchuk's Signing Brings Along Risk
For any long-time Ranger fan, this one is pretty easy to answer. When you talk about a 35-year-old veteran who is past his prime and is poised to sign a long-term deal, you may actually see a Ranger fan physically wince or look like he's about to come down with the stomach flu. That's because they endured nearly a decade of terrible off-season moves that saw players from Brian Skrudland to Bobby Holik to Darius Kasparaitis to Scott Gomez and Chris Drury come to this team as flashy unrestricted free agents, only to ultimately stink up the MSG ice. This was a period many fans call the dark ages.
But even in recent years, other players have not been immune to lofty expectations and underwhelming the masses. Remember Brad Richards? The man got to act like a mini Lebron James with nearly a dozen teams begging for him to sign with them before he signed a nine-year, $60 million contract with the Rangers. The effort may have been there with Richards, but the production was so terrible that the team bought out his last six years.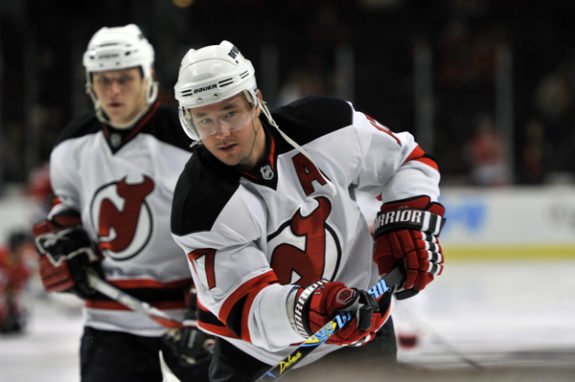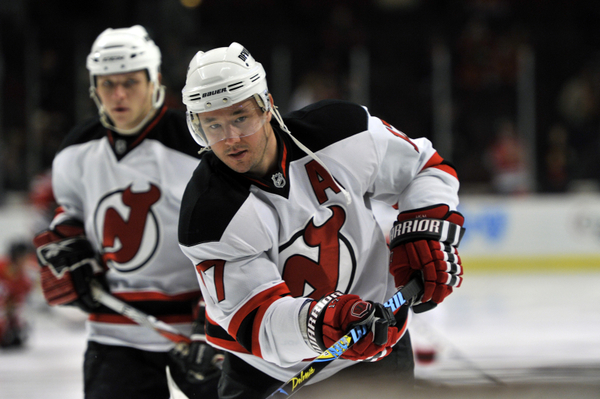 Kovalchuk has looked great in the KHL and was the best player for the Russian squad at the Olympics. But no one really has an idea what Kovalchuk will look like back in the NHL, a league he has not played in since 2012-13. Depending on how many years he signs with the Rangers, there will always be that fear his contract will be yet another anchor on their salary cap.
Risks Aside, Get Excited Ranger Fans
In just one season, Gorton was able to get rid of some bad contracts (no offense to Derek Stepan, but he made too much for the production he gave), traded assets that likely would have signed with new teams anyway in 2018-19, completely overhauled his prospect pool and also opened enough cap space to bring in game changers.
There is not any single move that was jaw-dropping, such as when the team acquired Ryan McDonagh years back for Scott Gomez's bloated contract. But put it all together and Gorton has the potential to get General Manager of the Year nominations, depending on how the Rangers perform next year.
Bringing in a guy like Kovalchuk should tell the world the Rangers are already about to enter win-now mode, which they can do thanks to so many prospects acquired in just a single season. The move also confirms the belief I wrote about last month; that the Rangers will be all-in on John Tavares should he hit free agency.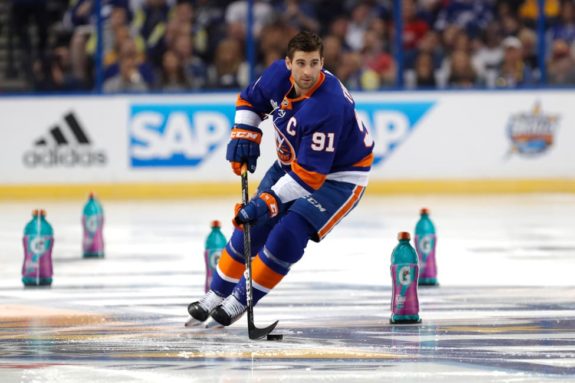 As painful a year as this was for Ranger fans, imagine their top two lines next year of Chris Kreider, John Tavares and Mats Zuccarello, followed up by Kovalchuk, Mika Zibanejad and Pavel Buchnevich. That's the kind of top-six depth you see from Stanley Cup contenders.
The talent would then trickle down to their lower lines with emerging stars like Lias Andersson and Filip Chytil.
If Tavares stays on Long Island or signs elsewhere, that's ok. One look at the 2019 class of free agents will tell you there will be plenty of big names available which is why 2019-20 will likely be the year the Rangers look to make their jump back into being a championship contender.
The wrench in these plans could be their defense which is a work in progress. But there is talent there as well with the emergence of defensemen like John Gilmour and Neil Pionk. The team is also set up in net long-term with Henrik Lundqvist occupying the pipes with prospects Alexandar Georgiev already on the roster and Igor Shestyorkin due to arrive in the next few years to serve as backups and potential long-term replacements.
Hope Despite Missing the Playoffs
This year will be just the second time in 13 years Ranger fans will not be seeing their team in the postseason. Yet you can argue there's more hope today than at any point since losing to the Los Angeles Kings in the 2014 Stanley Cup Final. It has been nearly 30 years since the Rangers had this much youth arriving at the same time, yet the team has pieces in place and cash on hand to build a contender almost instantaneously.
Ilya Kovalchuk may be just the first piece of the puzzle of building a new contender. But it's a sign that there is more to come and hopefully an indication that the team will not be missing the playoffs again any time soon.