Playoff predictions are always easier when you don't have a horse in the race.
That's the case for me this year, making picks with my head rather than my heart from start to finish.
Sure, I've hopped on a handful of bandwagons as the regular season was winding down, but I'm not passionate about any team in particular.
That's a good thing — media members are supposed to be impartial — but it doesn't guarantee my predictions will be any good.
If you've been following my work here at The Hockey Writers over the past four seasons, you know I enjoy making predictions for better or worse. I also like to revisit them in the aftermath.
NHL Standings Predictions: Preseason Edition https://t.co/xIeFZDHXUn #THW #NHL pic.twitter.com/NaLxBW77Id

— The Hockey Writers (@TheHockeyWriter) October 4, 2017
I've been very hit and miss this year, predicting the expansion Vegas Golden Knights would finish 31st overall in the regular season. I wasn't alone there, but I also had the 31st-overall Buffalo Sabres making the playoffs in my preseason predictions.
Truth be told, three of my bottom-five teams are now playoff bound in Vegas, Colorado and New Jersey. It's been that kind of year — unpredictable!
However, I did correctly predict 10 of the 16 playoff teams back in October, including a couple surprises in Winnipeg and Philadelphia, along with Pittsburgh, Washington, Columbus, Tampa Bay and Toronto in the East, Nashville, Minnesota and Anaheim in the West.
I was wrong about Buffalo and Montreal in the East, replaced by Boston and New Jersey. I fared worse in the West, missing on Edmonton, Calgary, Dallas and Chicago, with Vegas, San Jose, Los Angeles and Colorado taking their places.
The Oilers were my preseason pick for both the Presidents' Trophy and the Stanley Cup, knocking off the Penguins in seven games. Perhaps there was a tad of hopeful homerism — growing up in a family of Edmonton fans — but, as mentioned, my boyhood horse is no longer in the race.
Our @LarryFisher_KDC has his – 'NHL Standings Predictions: Midseason Edition' https://t.co/dI8z0IJlbe #THW #NHL pic.twitter.com/PPQ6M4z3z1

— The Hockey Writers (@TheHockeyWriter) January 18, 2018
When I updated my midseason predictions in January, I changed my Cup pick to Tampa Bay over Nashville in seven games. That's still possible — and may now be a popular pick among other pundits — but, spoiler alert, I'm switching it up again. You'll have to read on to see my latest and greatest prediction.
I did do a bit better in January than October, as to be expected with 40 games of hindsight to draw on. But only marginally, improving from 10 to 12 out of 16 playoff teams.
I nearly nailed the East, getting seven of eight there, but regrettably gave up on Philadelphia in favour of the New York Rangers. Yeah, not sure what I was thinking on that one.
In the West, I still only got five of eight, with Dallas, St. Louis and Calgary letting me down — outperformed by Anaheim, San Jose and Colorado in the second half. That goes to show how close the standings were at the midseason mark, or how foolish I am overall.
Regardless, I'm eager to earn some redemption with my official playoff predictions. Here's how I envision the postseason playing out this year.
Western Conference
Central Division
C1) Nashville Predators vs. WC2) Colorado Avalanche
SEASON SERIES:4-0-0-0 for Nashville; 0-3-1-0 for Colorado
KEY PLAYERS:Pekka Rinne was a brick wall in last year's playoffs — at least until the Stanley Cup Final — so that experience will serve him well this time around, especially in this goaltending matchup against Jonathan Bernier, with Semyon Varlamov expected to miss the first round due to injury. Nathan MacKinnon might be the frontrunner for the Hart Trophy and scored the goal that sent the Avs to the playoffs, but he cooled off down the stretch and will really need to heat up again for Colorado to stand a chance. Rinne versus MacKinnon, that's what this series could come down to.
ANALYSIS:The Preds are clearly Cup contenders after going all the way last season and winning the Presidents' Trophy as regular-season champs this season. The Avs can play like they have nothing to lose, having already exceeded everyone's expectations. That could make Colorado that much more dangerous, but Nashville should be able to handle the pressure in making short work of this underdog.
PREDICTION:Nashville in 5.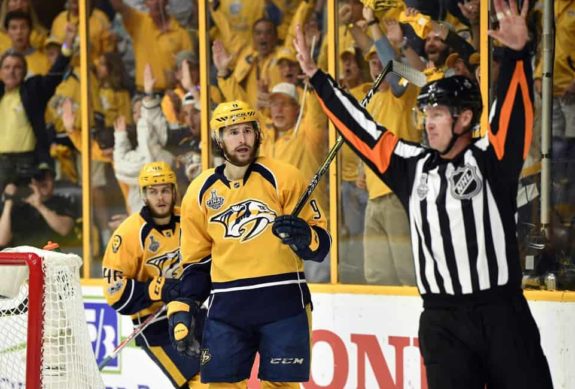 C2) Winnipeg Jets vs. C3) Minnesota Wild
SEASON SERIES:3-1-0-0 for Winnipeg; 1-3-0-0 for Minnesota
KEY PLAYERS:Connor Hellebuyck and Patrik Laine will be making their playoff debuts for Winnipeg and will need to rise to the occasion, along with the Jets' leaders in Blake Wheeler, Mark Scheifele and Dustin Byfuglien. Eric Staal will continue to be a go-to guy for Minnesota, but the Wild are going to need some blueliners to step up in the absence of Ryan Suter and potentially Jared Spurgeon.
ANALYSIS:Winnipeg will be attacking in waves and Minnesota's defence is vulnerable without Suter as its main minute-muncher. Devan Dubnyk would have to steal this series for the Wild, but I don't foresee that happening. Not even close.
PREDICTION:Winnipeg in 4.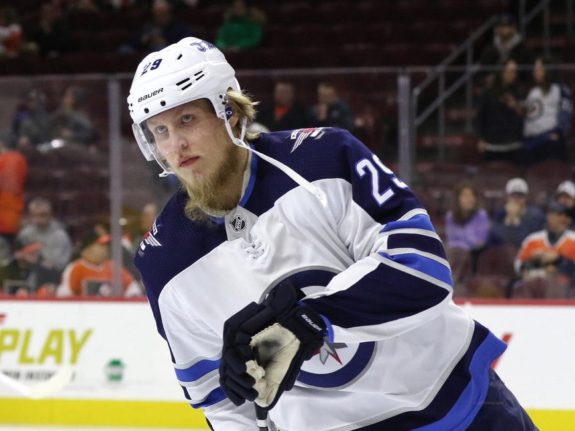 Pacific Division
P1) Vegas Golden Knights vs. WC1) Los Angeles Kings
SEASON SERIES:2-1-1-0 for Vegas; 2-1-1-0 for Los Angeles
KEY PLAYERS:William Karlsson and the Golden Knights were a wonderful story throughout the regular season, but Vegas is going to go as far as Marc-Andre Fleury can take them in the playoffs. The goaltending matchup is a good one between Cup winners, as Los Angeles counters with Jonathan Quick. For the Kings, Jeff Carter should have lots of gas left in the tank after missing half the season to injury and should be a difference-maker in this series now that he's up to speed again.
ANALYSIS:These teams split their season series, with Los Angeles winning the two most recent meetings in February. Carter's return and the addition of Dion Phaneuf turned the Kings into one of those teams nobody wanted to face in the first round. This a new season — the second season — but I've been betting against Vegas all year long, so why stop now?
PREDICTION:Los Angeles in 6.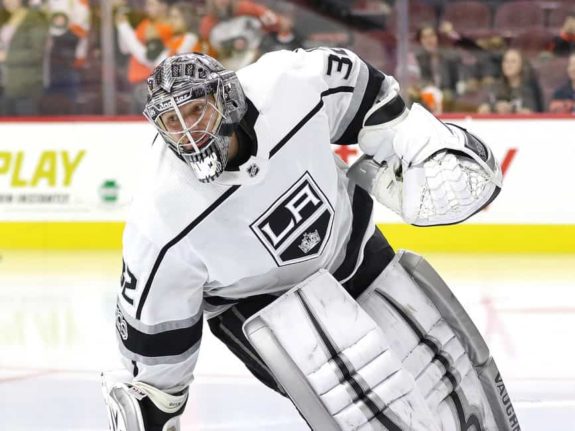 P2) Anaheim Ducks vs. P3) San Jose Sharks
SEASON SERIES:3-0-0-1 for San Jose; 1-1-0-2 for Anaheim
KEY PLAYERS:John Gibson's health and availability is going to be a big factor for Anaheim — especially without Cam Fowler — but Ryan Getzlaf, Ryan Kesler and Corey Perry will be looking to lead the Ducks on another deep run. Their days may be numbered, so they'll want to make the most of this opportunity. San Jose is banged up too, with Joe Thornton doubtful for the opener and Evander Kane hobbled down the stretch. Kane was looking like the perfect fit for the Sharks before getting hurt, but he should be back for Game 1 and they will be hoping his hot hand returns too.
ANALYSIS:Anaheim surged to the finish line, while San Jose was slumping to some degree. Martin Jones backstopped the Sharks to the final two years ago and he'll need to match Gibson or outplay Ryan Miller in this series. Both teams have plenty of secondary scoring, but the Ducks have a little more experience in their depth. It'll be a battle, but that might be the difference.
PREDICTION:Anaheim in 6.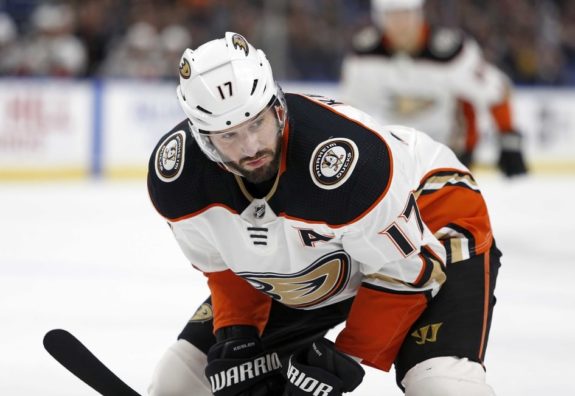 Eastern Conference
Metropolitan Division
M1) Washington Capitals vs. WC1) Columbus Blue Jackets
SEASON SERIES:3-1-0-0 for Washington; 1-3-0-0 for Columbus
KEY PLAYERS:Alex Ovechkin almost netted 50 goals again — getting stopped on 49 — but his most important goals of the season will come in this series against his Russian compatriot Sergei Bobrovsky. That battle between playoff underachievers should be captivating, but Washington's goaltending is going to be something to watch too as Barry Trotz debates between Braden Holtby and Philipp Grubauer, with Grubauer getting the Game 1 start.
ANALYSIS:The Blue Jackets won the most recent meeting 5-1 at home on Feb. 26, which also happened to be the most lopsided result in the season series. The Capitals have more firepower, but Columbus is definitely deeper. John Tortorella's team is coming in hot, but Washington won't be gripping its sticks as tight as years past. Less pressure could produce better results.
PREDICTION:Washington in 7.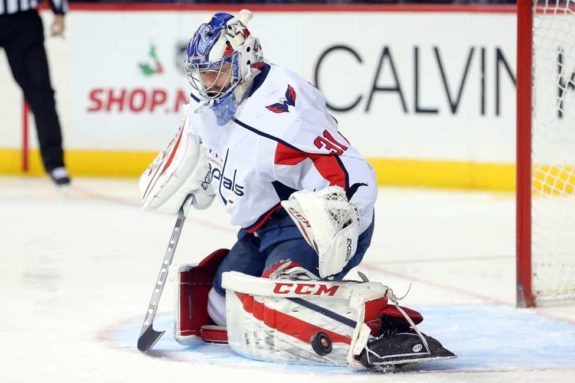 M2) Pittsburgh Penguins vs. M3) Philadelphia Flyers
SEASON SERIES:4-0-0-0 for Pittsburgh; 0-2-2-0 for Philadelphia
KEY PLAYERS:Sidney Crosby, Evgeni Malkin and Phil Kessel will continue to hog the headlines for the two-time defending champions, but Derick Brassard could be the X-factor for Pittsburgh's pursuit of a three-peat providing his groin holds up. Brian Elliott, coming off a core muscle surgery but also a shutout in Philadelphia's regular-season finale, is obviously going to have to be at the top of his game in goal for the Flyers.
ANALYSIS:The high-powered Penguins might be even deeper than last season, especially if they can stay healthy throughout this Battle of Pennsylvania. The Flyers have a lot of youth on the back end and Elliott doesn't inspire a ton of confidence as the last line of defence. That combination could be Philly's downfall even if Claude Giroux and Co. manage to light it up at times against Matt Murray. If Murray returns to his playoff form, this one could be over sooner than later.
PREDICTION:Pittsburgh in 5.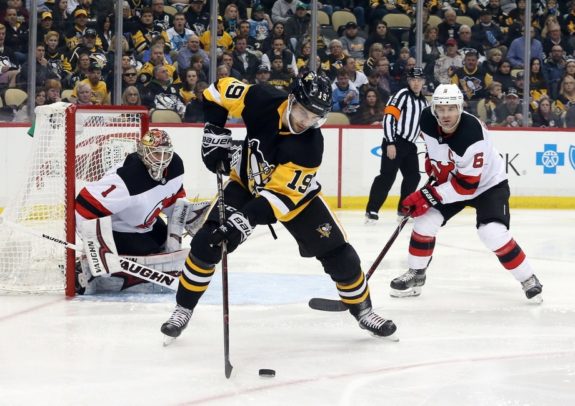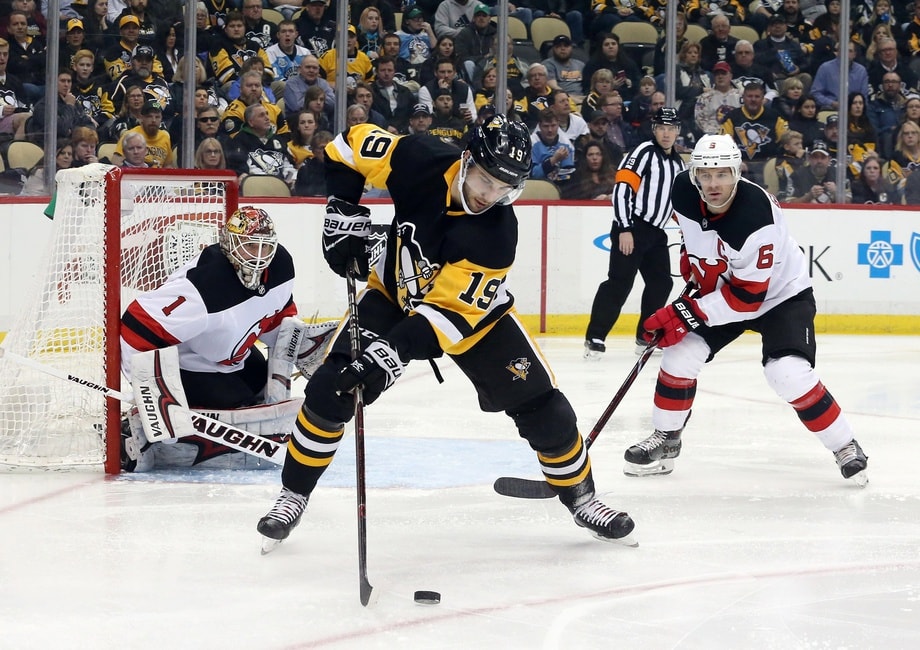 Atlantic Division
A1) Tampa Bay Lightning vs. WC2) New Jersey Devils
SEASON SERIES:3-0-0-0 for New Jersey; 0-2-0-1 for Tampa Bay
KEY PLAYERS:Two first overall picks from the last decade are going head-to-head here, with Steven Stamkos (2008) up against Taylor Hall (2010). Stamkos is banged-up, but his supporting cast is far superior to Hall's. If Stamkos is taken out of the series, Hall's chances of pulling off an upset improve, but the odds would remain long for New Jersey.
ANALYSIS:The Devils had success against the Lightning in the regular season — albeit all one-goal games — so maybe this won't be a cakewalk for Tampa Bay. Don't read too much into those results, though. If Stamkos is healthy, the Lightning should make short work of Keith Kinkaid and New Jersey in general.
PREDICTION:Tampa Bay in 5.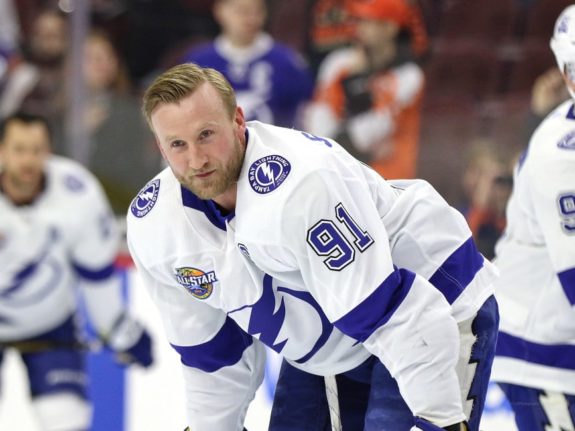 A2) Boston Bruins vs. A3) Toronto Maple Leafs
SEASON SERIES:3-1-0-0 for Toronto; 1-2-1-0 for Boston
KEY PLAYERS:Brad Marchand and Patrice Bergeron are battle-tested and will be able to find another gear for Boston. Auston Matthews and Mitch Marner will need to do the same for Toronto, but the Leafs signed Patrick Marleau for this stage of the season. His experience and leadership will have to come to the forefront. Ditto for the Bruins' David Backes and those two veterans could definitely be difference-makers in this series.
ANALYSIS:Fairly even on paper at every position, it could come down to coaching and adjustments. Bruce Cassidy deserves to be a finalist for the Jack Adams Trophy as coach of the year, but Mike Babcock is a master game-planner and motivator who may be able to tilt things in the Leafs' favour.
PREDICTION:Toronto in 6.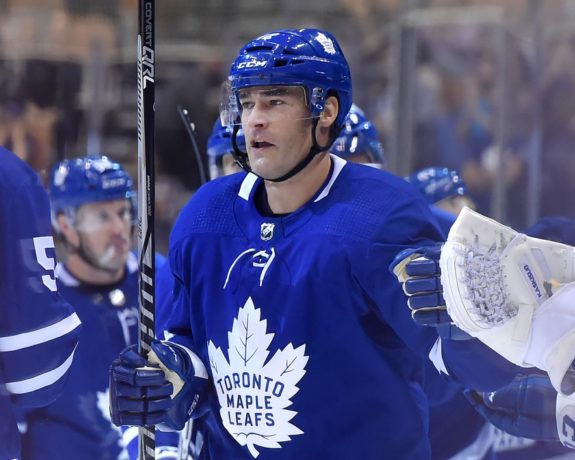 ---
Second Round
Western Conference
Central Division
C1) Nashville Predators vs. C2) Winnipeg Jets
PREDICTION:Winnipeg in 7.
Pacific Division
P2) Anaheim Ducks vs. WC1) Los Angeles Kings
PREDICTION:Anaheim in 7.
Eastern Conference
Metropolitan Division
M1) Washington Capitals vs. M2) Pittsburgh Penguins
PREDICTION:Pittsburgh in 5.
Atlantic Division
A1) Tampa Bay Lightning vs. A3) Toronto Maple Leafs
PREDICTION:Toronto in 6.
---
Third Round
Western Conference
C2) Winnipeg Jets vs. P2) Anaheim Ducks
PREDICTION:Winnipeg in 7.
Eastern Conference
A3) Toronto Maple Leafs vs. M2) Pittsburgh Penguins
PREDICTION:Pittsburgh in 5.
---
Fourth Round
Stanley Cup Final
C2) Winnipeg Jets vs. M2) Pittsburgh Penguins
PREDICTION:Pittsburgh in 6.
---
Final Thoughts
I'd like to see a new champion as much as everybody else, but I really think the Penguins are the team to beat again. They are healthier than last year, when Pittsburgh was missing Kris Letang, so it's tough to envision anybody dethroning the two-time defending champs.
I really like Winnipeg's potential and think it's only a matter of time until the Jets hoist their first Stanley Cup in franchise history. That would be an epic final, but I do feel like it would end in a three-peat for the Penguins.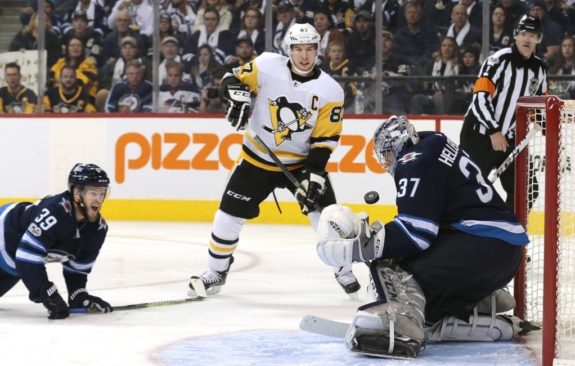 ---
What do you think? Feel free to share your predictions or weigh in on mine in the comments section below.