---
Bullish and a little bullied.
That's how I'm feeling about my official preseason predictions on opening day of the 2017-18 NHL campaign.
Bullish in that I'm not backing down on Buffalo and Winnipeg as playoff teams.
Bullied in that I've become a believer in Philadelphia, forced by the Broad Street fans to see the light of their youth despite originally having the Flyers on my "trending down" list.
I'm nowhere near as passionate about Philadelphia's playoff chances, knowing that prediction comes at the expense of Original Six franchises like the Rangers and Bruins.
Nevertheless, I've been persuaded — in part by watching Philly closer than most teams in the preseason, and I've honestly liked what I've seen. Sure, there's a bit of peer pressure in play, but I'm ultimately going with my own gut on that one too.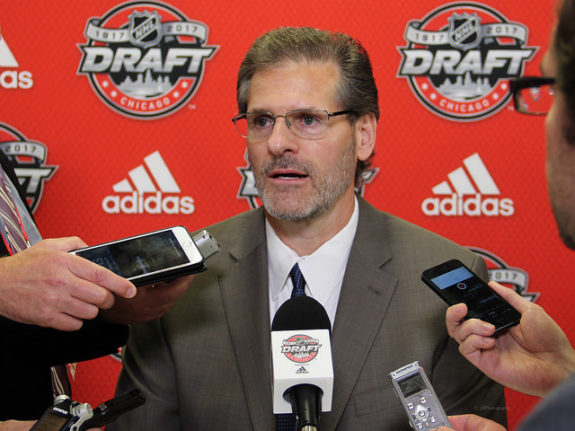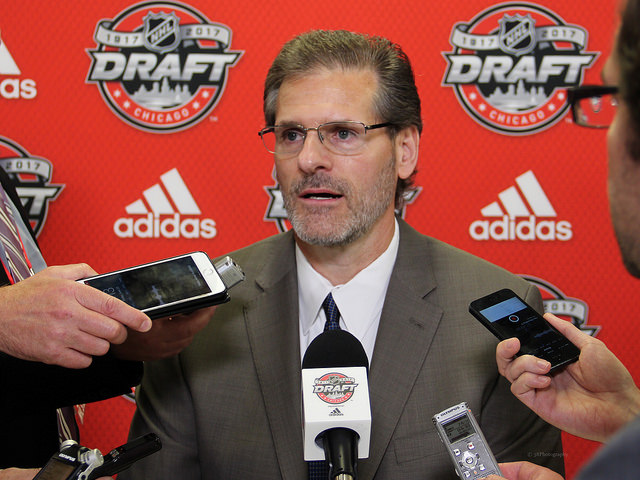 Enough spoilers. I'll elaborate on my reasoning below, but the common concern, for me, among those three teams is goaltending. I'm nervous about hitching my wagon to teams backstopped by Steve Mason, Brian Elliott and, to a lesser degree, Robin Lehner. In saying that, I wouldn't be surprised if Connor Hellebuyck and Michal Neuvirth emerge as the starters for Winnipeg and Philadelphia, and as long as Lehner stays healthy — that's the biggest concern with him — Buffalo should at least be average between the pipes and that should be good enough.
Banking on those goalies could prove regrettable, but this whole predictions thing isn't getting any easier from one year to the next. Parity is as prevalent as ever, especially in the Central Division. The Atlantic is going to be intriguing in terms of playoff teams too. I do feel the top three in the Pacific and Metropolitan are pretty locked in — I'm fairly confident in the order too — but the Nos. 4-7 seeds in the Metro were the most difficult to decide on. So difficult that I've been changing my mind on the daily — ask me tomorrow and that order might be different again, but today is the only day that counts.
It should be noted that I strongly considered going with five playoff teams from both the Central and Metro — I could definitely see that happening — but only one division wound up sweeping the wild-card berths for me. No spoiler here.
For those new to my predictions, I publish these three times a year — offseason, preseason and midseason. My offseason predictions follow the initial free-agent frenzy (on July 28 this year). These are my preseason predictions, always on the opening day of the regular season. Then my midseason predictions occur in January, once every team has surpassed the 40-game mark.
'NHL Standings Predictions: Offseason Edition' from our @LarryFisher_KDC https://t.co/CZWOsV5ufb #THW #NHL pic.twitter.com/gcmScOuZAJ

— The Hockey Writers (@TheHockeyWriter) July 29, 2017
Sometimes there are drastic changes in my predictions from the offseason to the preseason and more so from the preseason to the midseason since a lot can happen in two to four months, especially once they start playing games.
However, there wasn't as much movement this time around as years past — from the offseason to the preseason. Any variations appear in parenthesis.
Without further ado, here are my official 2017-18 preseason predictions, starting with the division standings and followed by the playoff matchups, my Stanley Cup prediction, the draft lottery order, my initial power rankings and, lastly, a brief analysis on each team:
Western Conference
Pacific Division
1) Edmonton Oilers (=)
2) Calgary Flames (+1)
3) Anaheim Ducks (-1)
4) San Jose Sharks (=)
5) Vancouver Canucks (+2)
6) Los Angeles Kings (-1)
7) Arizona Coyotes (-1)
8) Vegas Golden Knights (=)
Central Division
1) Dallas Stars (=)
2) Chicago Blackhawks (+1)
3) Minnesota Wild (+2)
4) Winnipeg Jets (=)
5) Nashville Predators (-3)
6) St. Louis Blues (=)
7) Colorado Avalanche (=)
Eastern Conference
Metropolitan Division
1) Pittsburgh Penguins (=)
2) Washington Capitals (=)
3) Columbus Blue Jackets (=)
4) Philadelphia Flyers (+2)
5) New York Islanders (+2)
6) New York Rangers (-2)
7) Carolina Hurricanes (-2)
8) New Jersey Devils (=)
Atlantic Division
1) Tampa Bay Lightning (=)
2) Toronto Maple Leafs (=)
3) Montreal Canadiens (=)
4) Buffalo Sabres (=)
5) Boston Bruins (=)
6) Florida Panthers (+1)
7) Ottawa Senators (-1)
8) Detroit Red Wings (=)
---
Western Conference Playoff Matchups
First Round
P1) Edmonton vs. WC2) Nashville
C1) Dallas vs. WC1) Winnipeg
P2) Calgary vs. P3) Anaheim
C2) Chicago vs. C3) Minnesota
Second Round
P1) Edmonton vs. P3) Anaheim
C2) Chicago vs. WC1) Winnipeg
Third Round
P1) Edmonton vs. C2) Chicago
Western Conference Champion — Edmonton
Eastern Conference Playoff Matchups
First Round
M1) Pittsburgh vs. WC2) Buffalo
A1) Tampa Bay vs. WC1) Philadelphia
M2) Washington vs. M3) Columbus
A2) Toronto vs. A3) Montreal
Second Round
M1) Pittsburgh vs. M2) Washington
A1) Tampa Bay vs. A2) Toronto
Third Round
M1) Pittsburgh vs. A1) Tampa Bay
Eastern Conference Champion — Pittsburgh
Stanley Cup Prediction
I'm sticking to my guns here, sticking with my offseason prediction of Edmonton over Pittsburgh in seven games. I also have the Oilers winning the Presidents' Trophy, topping the overall regular-season standings and thus earning home-ice advantage throughout the playoffs. That will prove to be a key factor in this championship series, with Edmonton feeding off the energy at Rogers Place to win all four home games. Connor McDavid rises to the occasion and wins the Conn Smythe Trophy as playoff MVP.
---
Draft Lottery Order
1) Vegas Golden Knights
2) Detroit Red Wings
3) Colorado Avalanche
4) Ottawa Senators
5) New Jersey Devils
6) Arizona Coyotes
7) Florida Panthers
8) St. Louis Blues
9) Los Angeles Kings
10) Vancouver Canucks
11) Carolina Hurricanes
12) Boston Bruins
13) San Jose Sharks
14) New York Rangers
15) New York Islanders
---
Power Rankings
1) Edmonton Oilers
2) Pittsburgh Penguins
3) Dallas Stars
4) Tampa Bay Lightning
5) Washington Capitals
6) Chicago Blackhawks
7) Columbus Blue Jackets
8) Toronto Maple Leafs
9) Winnipeg Jets
10) Anaheim Ducks
11) Minnesota Wild
12) Nashville Predators
13) Montreal Canadiens
14) Calgary Flames
15) Buffalo Sabres
16) Philadelphia Flyers
17) New York Islanders
18) New York Rangers
19) San Jose Sharks
20) Boston Bruins
21) Carolina Hurricanes
22) Vancouver Canucks
23) Los Angeles Kings
24) St. Louis Blues
25) Florida Panthers
26) Arizona Coyotes
27) New Jersey Devils
28) Ottawa Senators
29) Colorado Avalanche
30) Detroit Red Wings
31) Vegas Golden Knights
---
Reasoning and Rationale
Pacific Division
1) Edmonton Oilers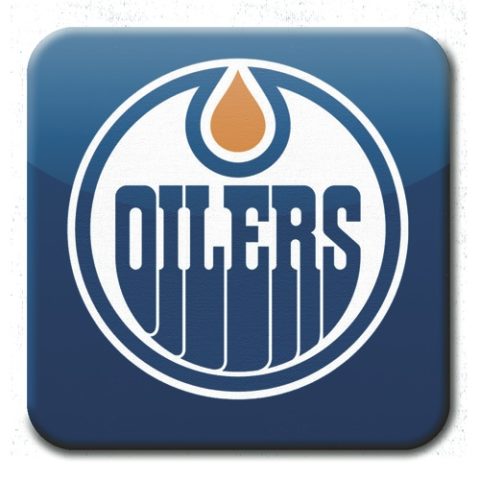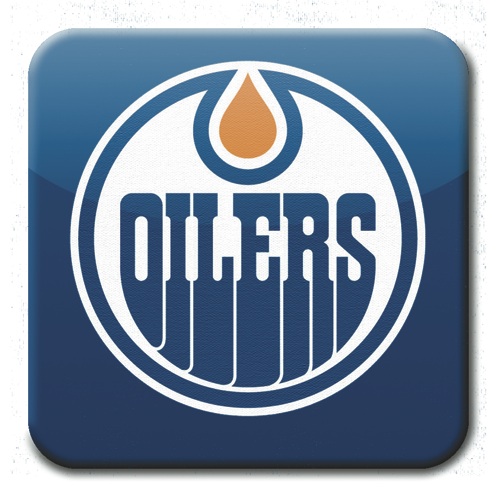 ANALYSIS: I'll keep these shorter than usual, but what's not to like about this year's Oilers? They have arguably the league's best player in McDavid, who probably hasn't peaked yet — at least in terms of his goal-scoring ability. They have a Vezina-calibre goaltender in Cam Talbot, who quieted all of his critics last season (including yours truly). They have terrific forward depth and plenty of versatility up front, with a nice combination of size and speed. They have a dominant top pairing on defence in Oscar Klefbom and Adam Larsson, who complement each other perfectly. Depth on the back end is concerning to start the season, but should be alleviated with Andrej Sekera's return (he may be ahead of schedule and should be back in November). They are well coached by Todd McLellan and Peter Chiarelli still has some cap space to become a buyer at the trade deadline. On paper, the Oilers are looking like the team to beat this season, providing McDavid and Talbot stay healthy. That's crucial to Edmonton's success, but the supporting cast is vastly improved too. Look for Leon Draisaitl to continue to be a force, with Ryan Nugent-Hopkins and Milan Lucic potentially rebounding from last season. Ryan Strome and Jussi Jokinen could also bounce back in Edmonton, while Darnell Nurse and Drake Caggiula are capable of breakout campaigns.
2) Calgary Flames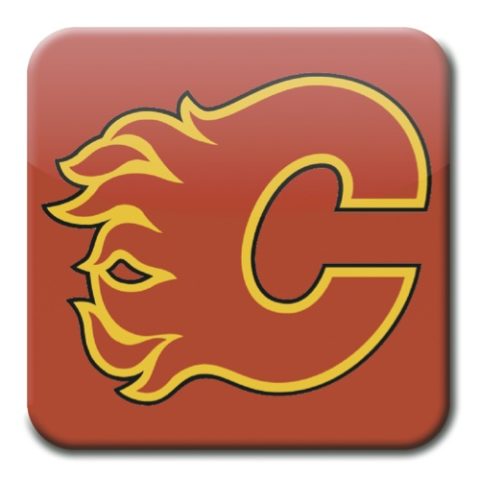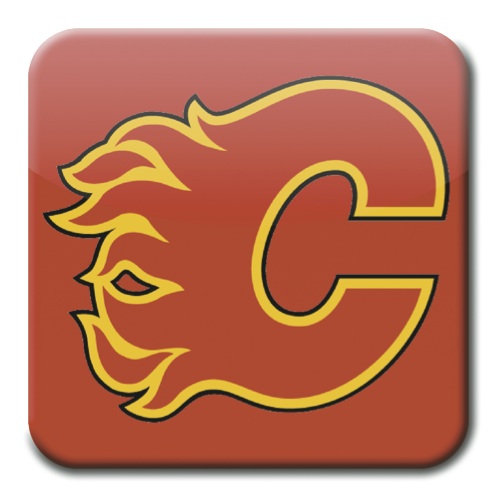 ANALYSIS: If the goaltending is remotely decent between Mike Smith and Eddie Lack, the Flames could emerge as a legitimate contender this season. Calgary's defence is among the league's very best with a top five of Mark Giordano, T.J. Brodie, Dougie Hamilton, Travis Hamonic and Michael Stone. Hamonic's addition is huge on the back end and Brad Treliving gave up a 2018 first-round pick to get him, so the Flames have to be all-in this season. The last-minute addition of Jaromir Jagr also suggests as much. Calgary's offence should be good, not great, but if Sam Bennett catches fire the way Draisaitl did for Edmonton last season, then the Flames become that much more dangerous too. There aren't many holes in Glen Gulutzan's lineup, but the big question mark is still in goal. If Smith proves to be a significant upgrade on Elliott, the Flames will be for real. If he doesn't, then Calgary will struggle just to make the playoffs again. Anaheim is a better team on paper, but . . .
3) Anaheim Ducks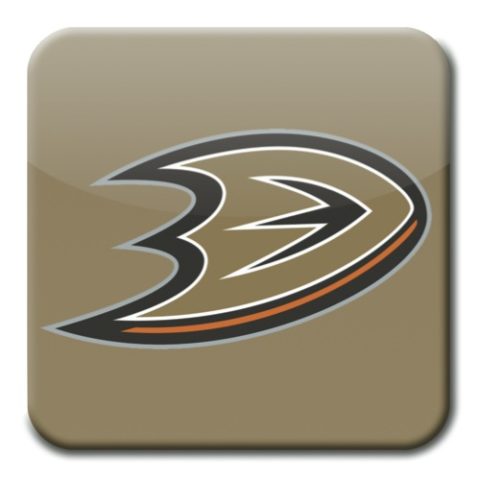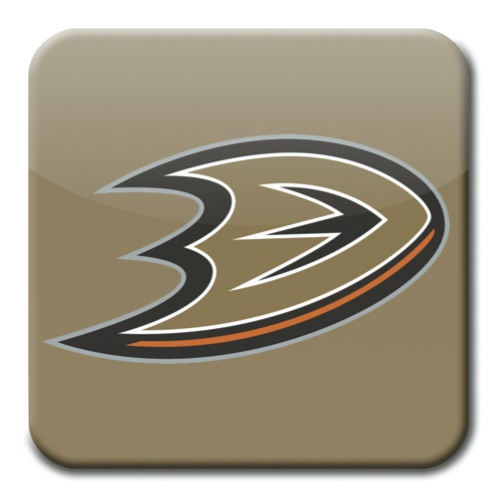 ANALYSIS: The defending division champions in both the regular season and playoffs are decimated by injuries to start the season. The Ducks are down Ryan Kesler until Christmas and will be missing both Hampus Lindholm and Sami Vatanen for at least the first month. That's bad news any way you look at it. The glass is half empty from the outset. However, by midseason, Anaheim should be hitting its stride again and will probably be that team nobody wants to play come playoffs. The Ducks might have a strong enough finishing kick to catch Calgary, but those injuries will likely give the Alberta teams a head start. Bob Murray and Randy Carlyle will tweak things as the regular season progresses, but this team will be focused on peaking in the playoffs. Anaheim's depth on defence will be tested early on, which might put more pressure on John Gibson and Ryan Miller in goal. That tandem should be a strength for the Ducks, but Gibson will be busier than usual with Anaheim also missing its shutdown centre in Kesler. Those absences will set the Ducks back, but only temporarily. I grossly underestimated Anaheim prior to last season and I might be doing it again by placing the Ducks third in the division.
4) San Jose Sharks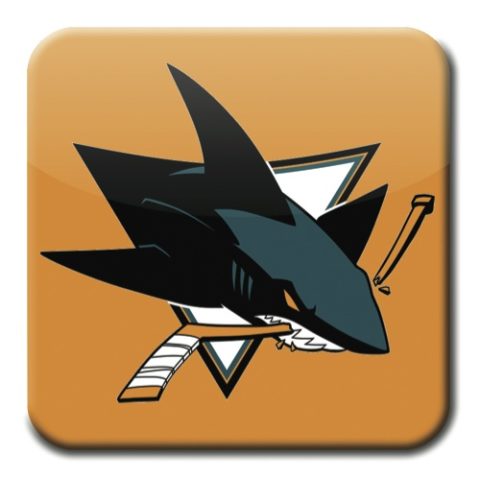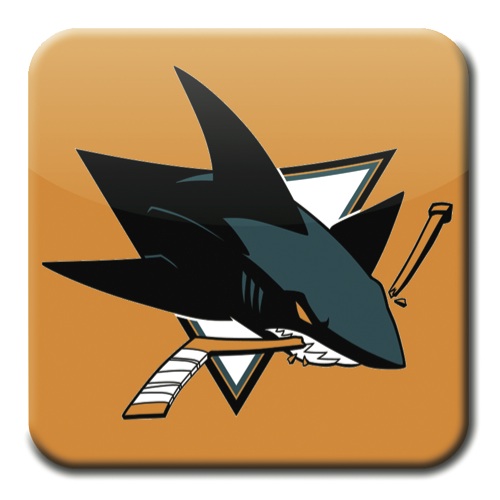 ANALYSIS: Patrick Marleau is gone, but the rest of the core remains intact. Is that core getting stale? Or can Joe Thornton, Joe Pavelski, Logan Couture, Brent Burns, Marc-Edouard Vlasic and Martin Jones get back to the playoffs? Those six are the key players, but the Sharks' depth may determine their fate. San Jose needs the likes of Tomas Hertl and Timo Meier to have breakout seasons. That's very possible, so the Sharks shouldn't be written off by any means. They aren't a bad team on paper and they will certainly be in the playoff mix again. Yet, San Jose may end up on the outside looking in this time — through no fault of its own, but just based on how strong the Central projects to be. For the Sharks to make the playoffs, Jones would need to be stellar from start to finish — comparable to Talbot's performance for Edmonton last season. I'm not sure Jones has that Vezina-worthy level in him, but I had the same doubts about Talbot until now.
5) Vancouver Canucks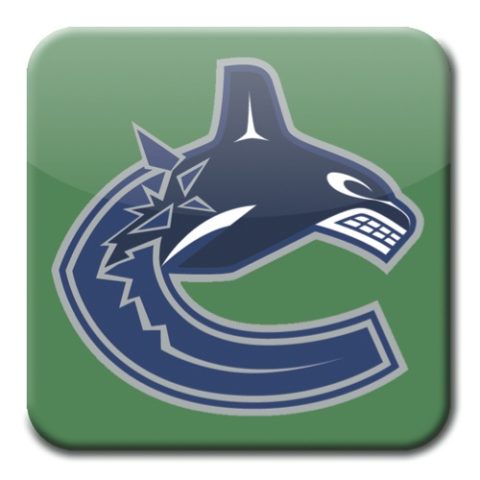 ANALYSIS: There will be a bit of a gap between San Jose and these next three teams in the Pacific, as far as being legitimate playoff contenders. These are the also-rans, starting with Vancouver. I realize this might be the highest placement the Canucks receive, among any reputable predictions, but I just don't think this team is going to be as bad as everybody expects. Looking at Vancouver's roster, I don't see a playoff team, but I don't see a bottom-feeding lottery team either. The Canucks lack elite talent with the Sedin twins past their prime, but they have a lot of depth up front and a solid top six on defence, with Derrick Pouliot being a nice addition too. The goaltending is iffy with Jacob Markstrom and Anders Nilsson, but if one of them were to really step up, then never say never. I like Travis Green as a coach and Jim Benning has been totally redeeming himself as a GM, so I don't expect the Canucks to be the league's laughing stock this season. Then again, Vancouver might have been better off being bad than trying to be good. Rasmus Dahlin or Andrei Svechnikov would have really pushed this team forward in the years to come as franchise-type talents at the top of the 2018 draft. In the present, if nothing else, Vancouver's fan base should be treated to a more entertaining on-ice product than last season — for better or worse.
6) Los Angeles Kings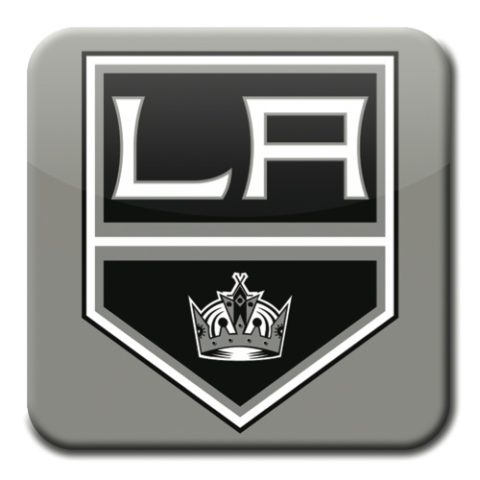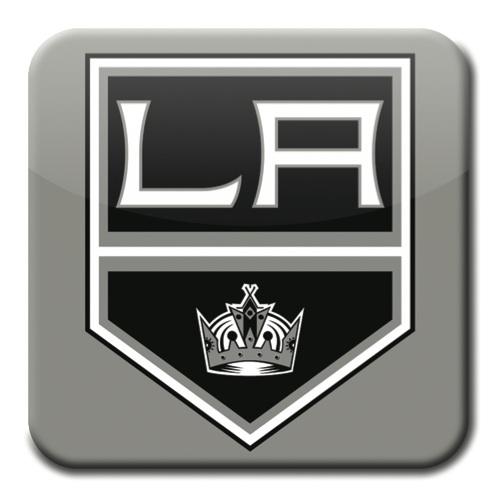 ANALYSIS: I'm obviously down on the Kings — to be slotting them below the Canucks — and I don't really know why. Any team with Drew Doughty on defence and Jonathan Quick in goal should contend for a playoff spot. Anze Kopitar should be better than last season and Jeff Carter has yet to lose a step, while Tyler Toffoli and Tanner Pearson still seem to be improving. A healthy Jonathan Quick obviously helps and Jake Muzzin is looking like another bounce-back candidate. Who knows with Marian Gaborik, Mike Cammalleri and Dustin Brown — those three could go either way. Yet, for some reason, I'm just not feeling optimistic about Los Angeles. I feel like the Kings are kind of clinging to their core, even more so than the Sharks, and Los Angeles doesn't have that next wave of talent like San Jose does. I'm not sure how much John Stevens' message will differ from Darryl Sutter — even with Pierre Turgeon on the staff as an "offensive coordinator" — and I feel there weren't enough changes to the roster in the offseason. Rest assured, Rob Blake will be shaking things up if the Kings somehow finish this low.
7) Arizona Coyotes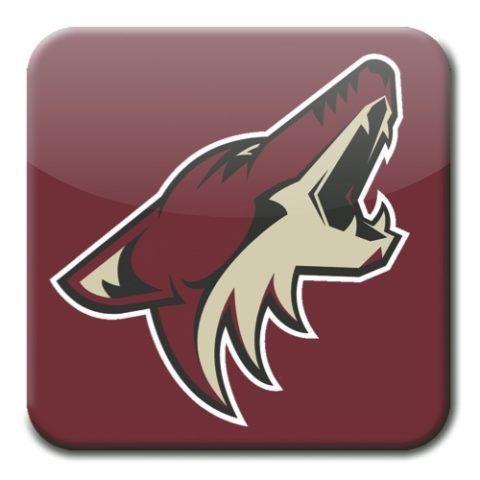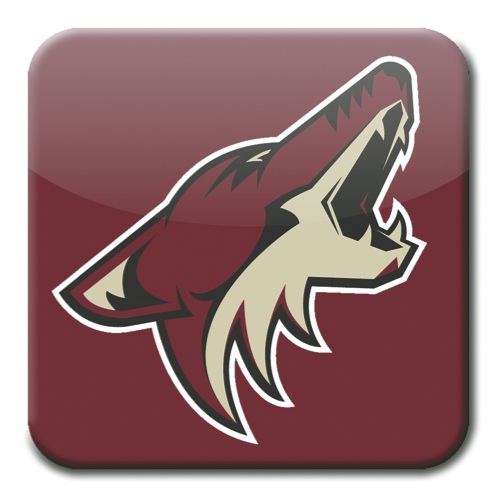 ANALYSIS: The Coyotes will be trending up sooner or later and they will be fun to watch win or lose this season, but I don't expect them to finish within 10 points of a playoff spot. Arizona's goaltending tandem of Antti Raanta and Louis Domingue will start the season as the league's worst until proven otherwise. The defence, on the other hand, could be among the league's best with a top four of Oliver Ekman-Larsson, Niklas Hjalmarsson, Alex Goligoski and Jason Demers. The offence will probably be hit and miss, hot and cold throughout the campaign, considering how young the Coyotes' forward group will be. Derek Stepan is the only real veteran up front, but Max Domi, Anthony Duclair, Tobias Rieder, Christian Dvorak, Brendan Perlini and Lawson Crouse could all take steps forward, while Clayton Keller, Dylan Strome and Christian Fischer could be impactful rookies. John Chayka has the makings of a future contender here and Rick Tocchet has championship experience as a coach, but the Coyotes are still a couple years away from reaching their potential.
8) Vegas Golden Knights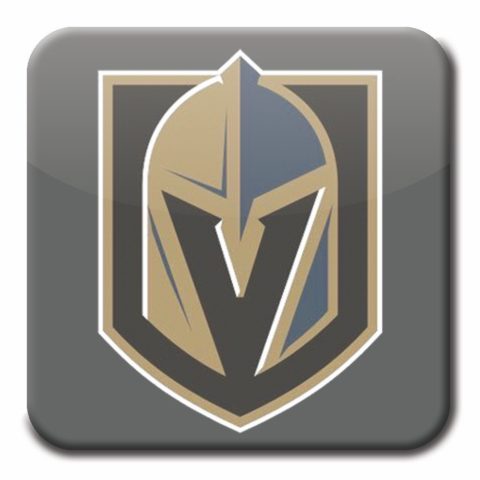 ANALYSIS: Already an easy team to cheer for, I'm hoping the best for the Golden Knights but, reality is, they are an expansion team coming into a much-improved division. It's going to be tough sledding for Vegas from Day 1. It will help having Marc-Andre Fleury in goal and I'm a fan of Gerard Gallant as a coach, but the forwards and defence are both going to be below average on paper. George McPhee is going to manage this team more for the future than the present, meaning the Golden Knights will be sellers and will only get younger as the trade deadline comes and goes. I can see the long-term vision and the upside is there, but the Golden Knights will likely be bringing up the rear during their debut season. They will keep building through the draft and, providing all or most of those first-round picks pan out, Vegas should reap the rewards in due time.
Central Division
1) Dallas Stars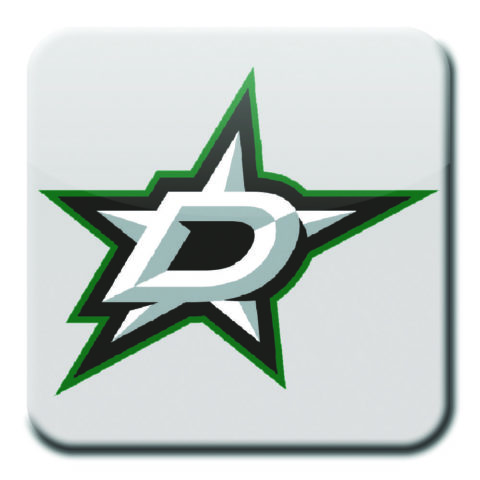 ANALYSIS: This should be the league's most improved team, with the Stars adding Ben Bishop in goal, Alex Radulov up front, Marc Methot on the back end and Ken Hitchcock behind the bench. Those were four key moves for Jim Nill, whose team went from division champion two years ago to missing the playoffs last season. Dallas should enjoy a resurgence, especially if the go-to guys can stay healthy. Jamie Benn and Tyler Seguin were still recovering last season and that hurt. They should be back up to speed now, and that's bad news for the rest of the Central and the rest of the league in general. The talent is there and if everything clicks under Hitchcock, the Stars could win the Presidents' Trophy and maybe even the Stanley Cup.
2) Chicago Blackhawks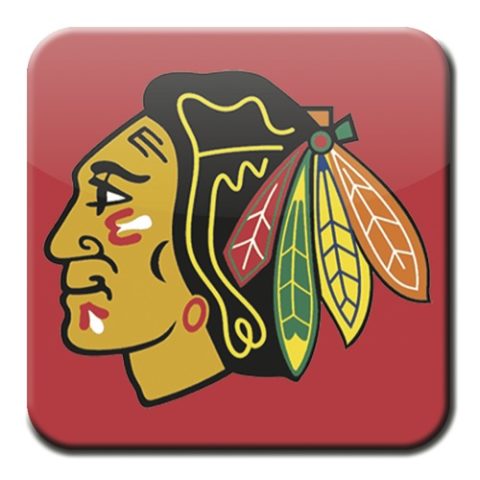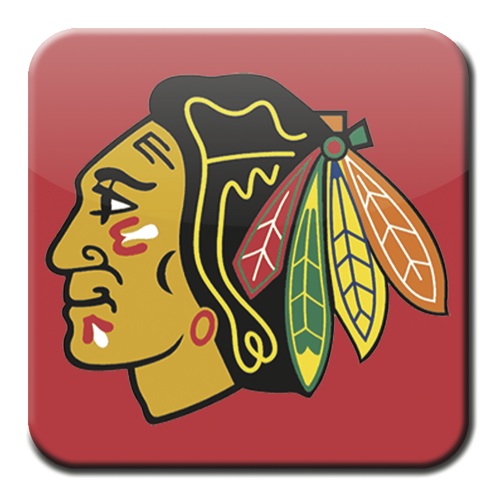 ANALYSIS: Everything old is new again, with Stan Bowman bringing back Brandon Saad and Patrick Sharp from Chicago's glory years. They both looked good in the preseason and so did young Alex DeBrincat in taking Artemi Panarin's place alongside Patrick Kane. If that works into the regular season, the Blackhawks might not skip a beat. The forwards should still score enough and Corey Crawford will stop enough in goal, but the defence could be a work in progress for Joel Quenneville. Chicago will be a playoff team again, no doubt about that, but it'll be interesting to see how far the revamped Blackhawks can go after getting swept in the first round this spring.
3) Minnesota Wild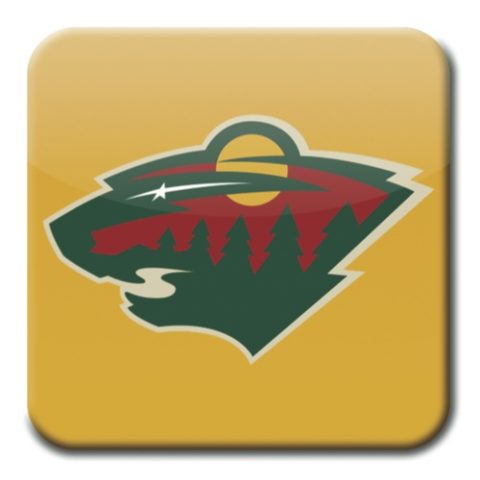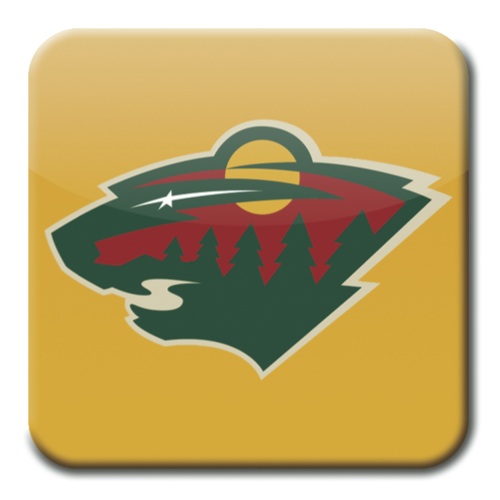 ANALYSIS: I don't necessarily like this team on paper, but Bruce Boudreau's teams always seem to have success in the regular season. Minnesota's roster looks more like a bubble team to me, but I'm giving Boudreau the benefit of doubt here based on his track record. Any other coach and I'd be ranking the Wild a couple spots lower. To me, Minnesota is somewhat similar to Vancouver, but with a more proven goaltender in Devan Dubnyk. Yet, I'm not a huge fan of Dubnyk and his game was slipping again in the second half of last season, so we'll see how he starts off this campaign. The more I think about it and the more I stare at Minnesota's roster, the more I feel this is too high for the Wild, but I keep coming back to the Boudreau factor. Of course, the playoffs are a different story for Boudreau, and Ryan Suter and Zach Parise aren't getting any younger or healthier in the latter's case. Chuck Fletcher deserves credit, though — he's built a deep team and has a lot of good prospects on the way for Minnesota.
4) Winnipeg Jets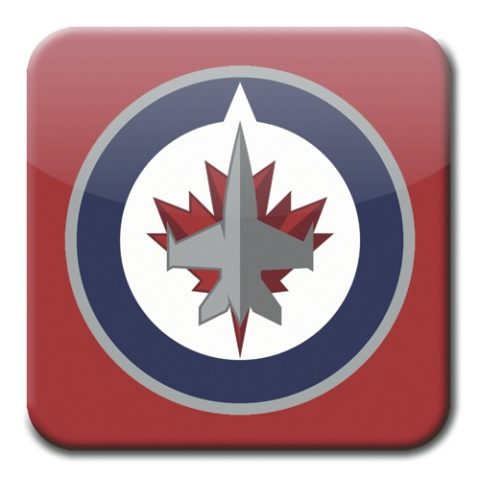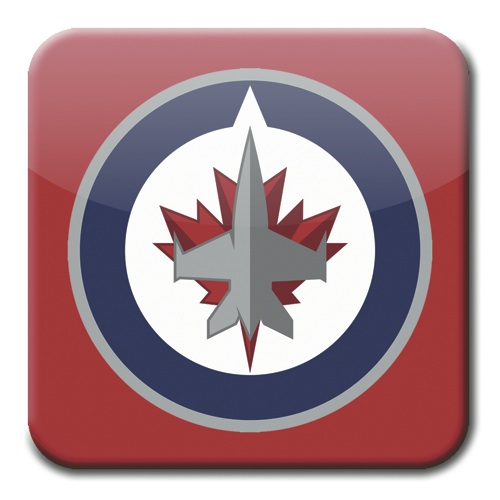 ANALYSIS: I much prefer Winnipeg's roster to Minnesota, but Paul Maurice is no Boudreau, to put it politely. The Jets have enough high-end talent to be an upper-echelon team this season, providing Maurice pushes the right buttons and Mason (and/or Hellebuyck) makes enough saves. Part of me thinks if Boudreau was manning Winnipeg's bench, the Jets could win the division, whereas Maurice might hold them back a bit. But barring a rash of injuries to key players or Mason totally bombing, I'm convinced the Jets are a playoff team. Winnipeg has impressive forward depth, enough to roll four scoring lines, and appears six deep on defence too. I would be surprised if the Jets finished lower than this in the standings, but I wouldn't be surprised if they finished even higher.
5) Nashville Predators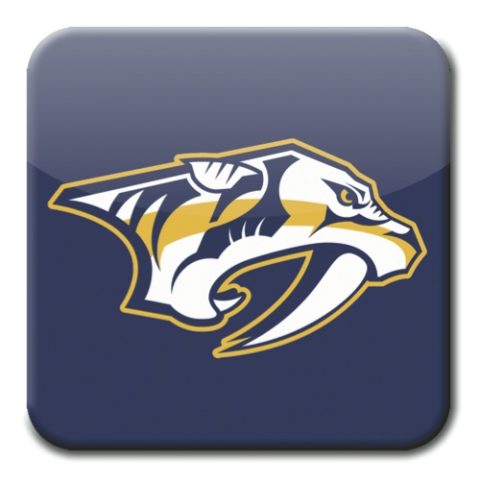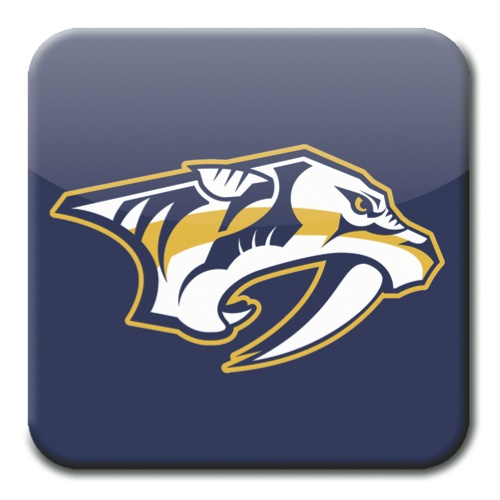 ANALYSIS: The Preds will be a playoff team again and, like Anaheim, I expect Nashville to come on strong in the second half and be a bad matchup for anybody in the postseason. I'm anticipating a bit of a hangover as a Stanley Cup finalist, and the Predators will obviously miss Ryan Ellis for the first half of the season. James Neal is a big loss too and Nashville's centre depth is a bit concerning. This is a team that really could have used Matt Duchene, but Ellis' injury probably prevented that trade — and Colorado may be opposed to moving Duchene to a division rival. There is still lots to like in Nashville and all that playoff experience will prove invaluable come April. In saying that, the Preds remind me of the Sharks in their run to the 2016 final, only to take a step back with a first-round exit the next season.
6) St. Louis Blues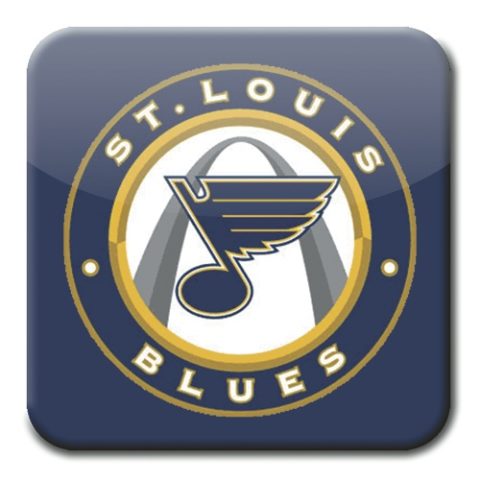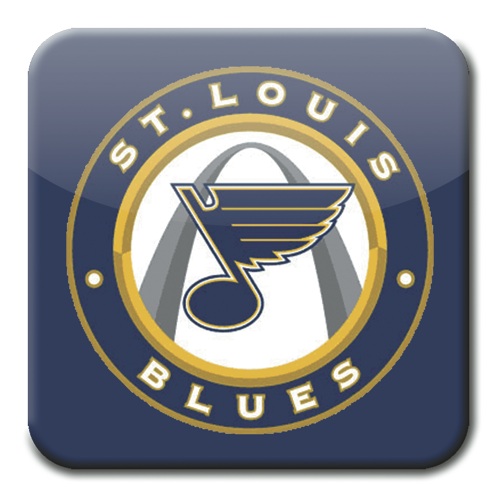 ANALYSIS: I wasn't high on the Blues even before all these injuries. I don't have much faith in Mike Yeo as a coach, even less than Maurice, but St. Louis is one of the non-playoff teams that could prove me wrong. The Blues are still going to be fairly deep and if Jake Allen picks up where he left off in the second half of last season, especially in the playoffs, St. Louis isn't going to be a pushover. Even in the toughest division in hockey — yes, I feel the Central is now tougher than the Metro by the slightest of margins — the Blues might be able to exceed expectations again. Remember, this is a team that was supposed to fall off a cliff after trading Kevin Shattenkirk, yet managed to get better down the stretch. That was largely thanks to Allen, but the jury is still out on whether he's blossoming into an elite starter. I'm not sold on Allen or St. Louis.
7) Colorado Avalanche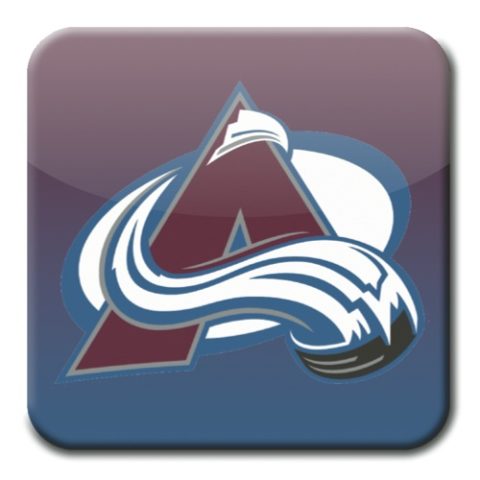 ANALYSIS: The Avs are going to be better than last season, that is almost inevitable, but how much better remains to be seen. Like Vancouver, I'm sensing Colorado could surprise and possibly even surge ahead of St. Louis, but I wasn't willing to go that bold with these predictions. Reality is, the Avs' roster still has a lot of question marks at every position, with injury concerns in goal and a lack of depth on defence. All things considered, I have Colorado bringing up the rear in the Central again and finishing bottom-three overall. This, despite my belief that the Avs underachieved last season. I'm sure Joe Sakic expects more improvement and Jared Bednar should do better with a full offseason of preparation, but it was difficult to justify ranking Colorado any higher with much the same roster. Duchene and the whole gang are back, with Nail Yakupov among the notable newcomers — yes, that Yakupov, a preseason standout for what it's worth. I'm not saying the Avs can't climb the standings because part of me believes they can — and believes this could finally be Nathan MacKinnon's big breakout year — but, on paper, this is where Colorado belongs as of today. Yes, even after an impressive preseason. Don't forget the Avs were undefeated in exhibition play last year.
Metropolitan Division
1) Pittsburgh Penguins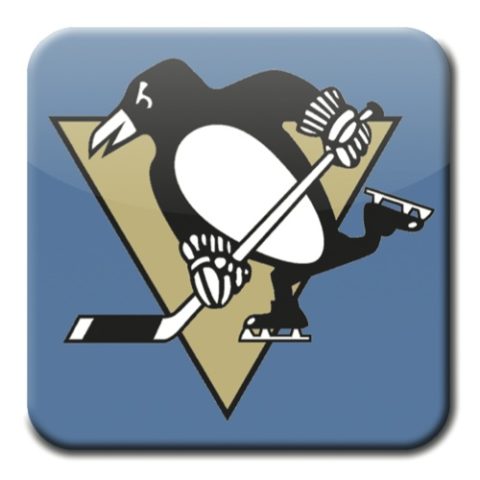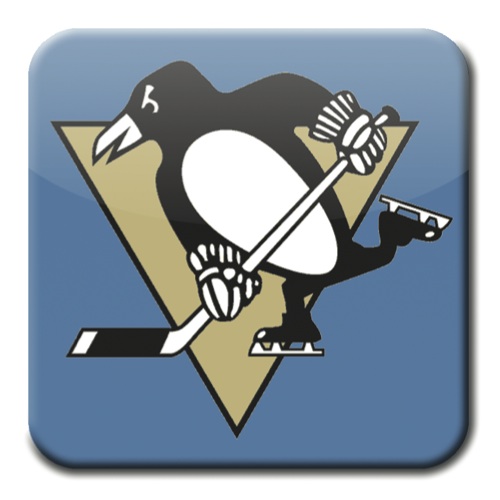 ANALYSIS: Three-peat, anyone? It's certainly within the realm of possibility. Sidney Crosby, Evgeni Malkin, Phil Kessel, a healthy Kris Letang and Matt Murray. Tough to argue against the potential of that core, or to argue that another team is in better shape to start the season. Deeper, sure, but in terms of overall talent? The Penguins are probably still the best. I will say that perceived lack of depth could take its toll since this team has played a ton of hockey the past two seasons — especially those who also suited up for the World Cup of Hockey last fall. As mentioned with Nashville and as we've witnessed with Chicago in recent years, the Stanley Cup hangover is real and Pittsburgh might be feeling the effects in the regular season. The Penguins may not win their division or challenge for the Presidents' Trophy — I still think they do, on both fronts, with Jim Rutherford having some cap space to be a buyer — but come playoff time, this club is battle-tested and will be extremely tough to knock off. Just ask this next team . . .
2) Washington Capitals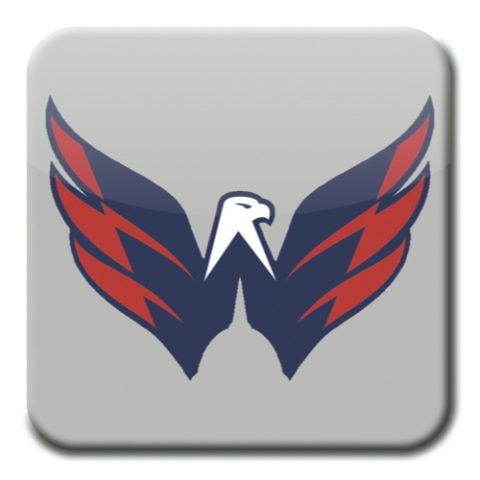 ANALYSIS: Is the Cup window closing for Washington? Maybe, but not entirely. The Capitals aren't the same powerhouse on paper as last season — gone are top-nine forwards Marcus Johansson and Justin Williams, plus half their playoff defence in Kevin Shattenkirk, Karl Alzner and Nate Schmidt — but the real studs that drive this team are returning and remain in their prime for the most part. Alex Ovechkin, Nicklas Backstrom, Evgeny Kuznetsov, John Carlson and Braden Holtby. With those five in the fold — and Barry Trotz coaching this team — I can't fathom the Capitals plummeting out of contention. They are still a top-two team in the division, in my opinion, but I wouldn't call them Stanley Cup favourites like last year at this time. Some young players really need to rise to the occasion and seize their opportunities, especially on defence, if Washington is going to go another run — to the second round, at least.
3) Columbus Blue Jackets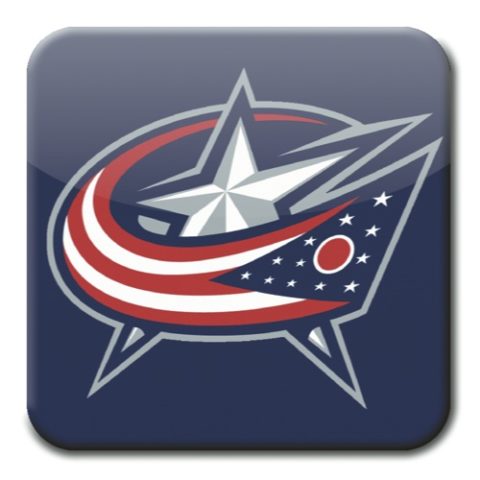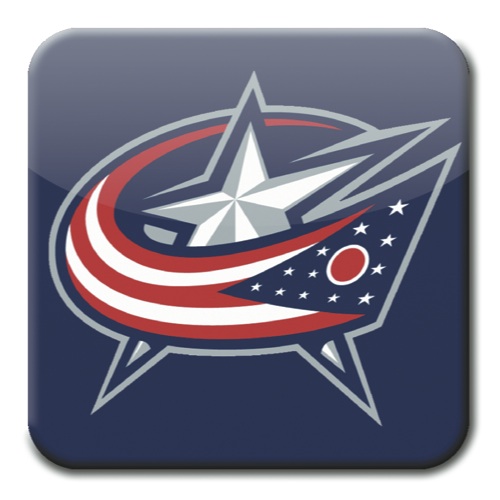 ANALYSIS: Last year, most would have said this ranking is overrating Columbus. This year, it might actually be underrating the Blue Jackets. This team is suddenly a legitimate threat, so if Pittsburgh and/or Washington falter — in the regular season and/or the playoffs — look for Columbus to overtake one or both. I'm a bit surprised Jarmo Kekalainen didn't cave to Joe Sakic's asking price on Duchene because he's the type of player that could put the Blue Jackets over the top and turn Columbus into a division winner, if not a Cup winner. Most still don't have Columbus in the Cup conversation and I'm hesitant as well, but the Blue Jackets should be a playoff lock as long as Sergei Bobrovsky stays healthy. If Kekalainen ends up landing Duchene — better late than never — Columbus could top the Metro.
4) Philadelphia Flyers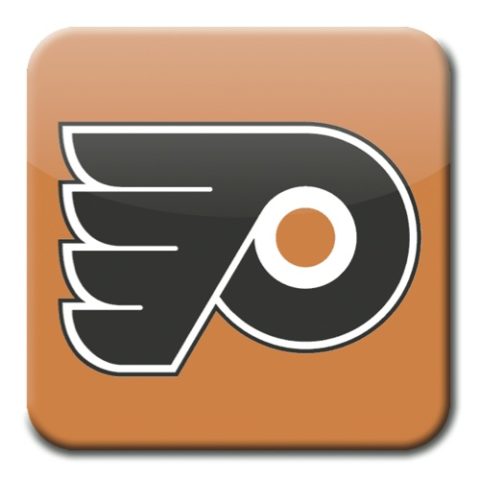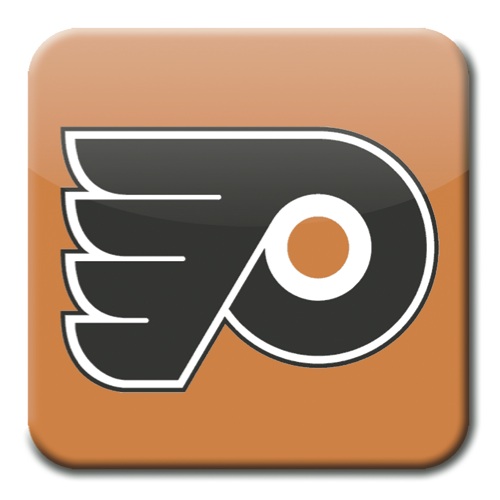 ANALYSIS: Flyers' fans rejoice. Everybody else, prepare to fling your cow dung. Last year, Columbus was the team I did a 180 on from my offseason predictions to my preseason predictions, albeit wrongly. I actually had the Blue Jackets finishing third, behind Pittsburgh and Washington, in the offseason. But everybody told me how crazy that was and then John Tortorella endured a total disaster with Team USA at the World Cup, so I saw that as a sign of sure demise for Columbus and dropped the Blue Jackets into the draft lottery. Down four spots in the Metro, from third to seventh — swapping places with, ironically, the Flyers.
This year, Philadelphia is again one of my biggest risers in these preseason predictions. How does that go, fool me once? Shame on you. Fool me twice . . . yeah, I might be fooled again here. If the Flyers are making the playoffs, it will be thanks to their firepower up front, with a resurgence from Claude Giroux and Jakub Voracek at the forefront. That is a must. I'm also anticipating a much-improved power play thanks to Kris Knoblauch — a very underrated hiring, who will also assist Hakstol in optimizing the deployment of forwards. Knoblauch turned OHL Erie into an offensive juggernaut and he'll make a significant impact on the Flyers' staff too.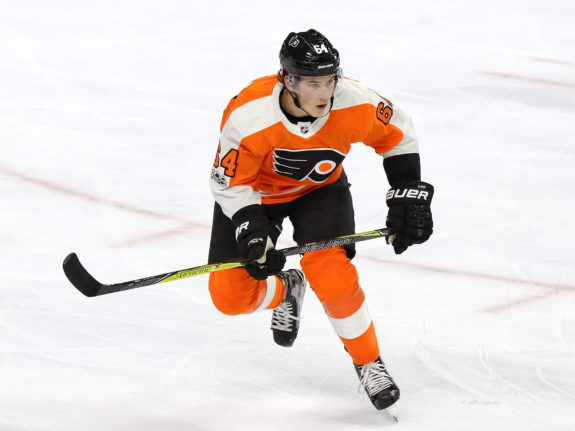 Then, there is the youth movement with three rookies on defence — Sam Morin, Robert Hagg and Travis Sanheim — plus forward Nolan Patrick, this year's second overall pick. Patrick may not light it up from the outset — Nico Hischier might make more highlight-reels until Christmas — but once Patrick is up to speed and has a handle on the NHL game, he'll be a factor in Philadelphia's finishing kick. I'm expecting a second-half surge from the Flyers, just enough to squeak into the playoffs. Perhaps with Knoblauch taking over for Hakstol if they stumble out of the gate again. Yikes, that's bold or brave or both, but there it is.
5) New York Islanders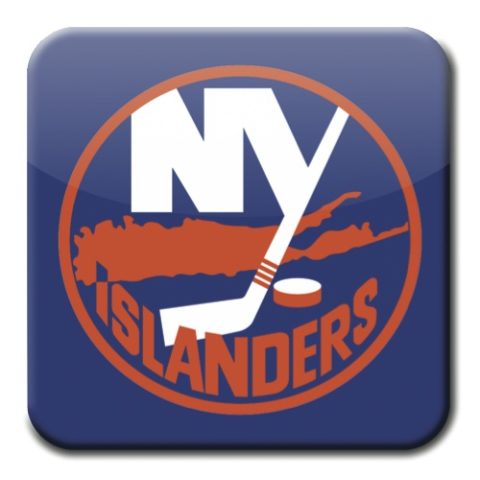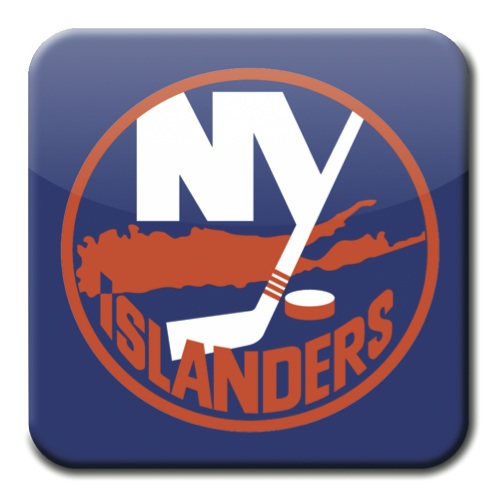 ANALYSIS: As much as I'm a fan of Knoblauch in Philly, I really like the Islanders' former-player coaching staff too. Doug Weight, Scott Gomez and Luke Richardson. Those three are going to get this team trending upward again. Just watching the Isles in the preseason and seeing their forward lines, I could envision a playoff team. John Tavares is going to have a huge year — even with the distraction of it being a contract year, as a pending free agent — and Jordan Eberle is fitting in nicely on his wing, along with Anders Lee. That could be one of the league's higher-scoring top lines, especially with Weight and Gomez tweaking their approach to attacking the opposition. The defence will miss Hamonic to a degree, but should still be solid. The goaltending, like the defence, will be average — regardless of whether Jaroslav Halak or Thomas Greiss emerge as the starter. Can the Islanders make the playoffs being average at two of the three positions? If the Flyers can make it being, arguably, below average on defence and in goal, it would be very hypocritical to rule out the Islanders. Scoring is probably going to be up this season if this new officiating standard holds up, so teams that can score — especially on the power play — should stand a better chance of qualifying for the postseason. That's part of my rationale for the Flyers and the Islanders but, like I said, I've lost a lot of sleep trying to properly slot teams from Nos. 4 to 7 in the Metro. These next two are very much in the playoff mix as well, and I might have been better off determining these four placements with an old-fashioned coin flip than trying to overthink it. Nevertheless, on we go . . .
6) New York Rangers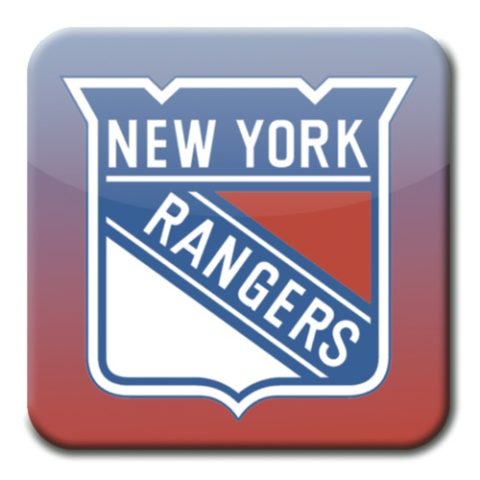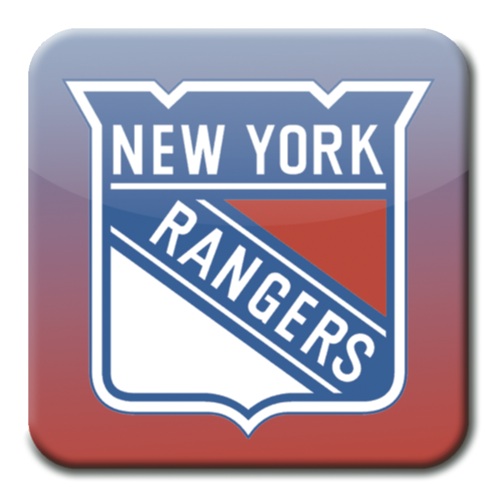 ANALYSIS: A playoff team last season. And not just a playoff team, but a 102-point playoff team. One that overhauled and greatly improved its defence, adding Shattenkirk as a free agent, retaining trade-deadline acquisition Brendan Smith and acquiring the promising Anthony DeAngelo. The Rangers also hired Lindy Ruff to help Alain Vigneault get the most out of this group. Henrik Lundqvist still has some good hockey left in him between the pipes, and several of the Rangers' forwards should have their best hockey in front of them — including the likes of Mika Zibanejad, Chris Kreider, Kevin Hayes and J.T. Miller, plus sophomores Jimmy Vesey and Pavel Buchnevich, who could both take a big step this season. With all that in mind, my offseason predictions had the Rangers as the fourth seed in the Metro — the exact same top four, in the same order, as last season. I could still see that playing out again, and maybe I just changed things up for the sake of change more than anything. Maybe I felt my offseason predictions were lacking originality for the Metro. Maybe I should have left them alone.
7) Carolina Hurricanes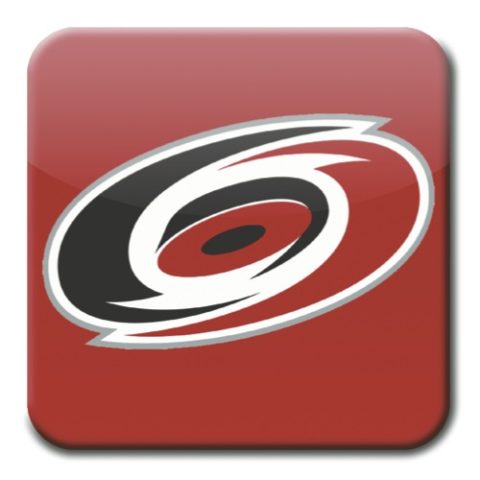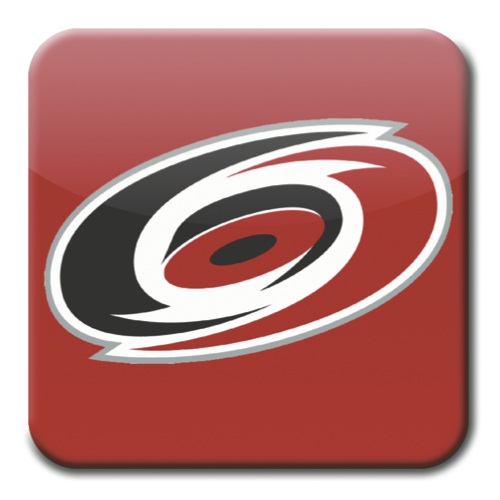 ANALYSIS: So many maybes, and maybe this is the year that the Hurricanes hit their stride and end the league's longest playoff drought. Edmonton ditched that distinction last season and now Carolina has to carry the label — and whatever burden comes with it. Remember when Carolina beat Edmonton in the 2006 Stanley Cup Final? Wow, that was forever ago now, even if still seems like yesterday at times. In the present, the Hurricanes aren't far off from being a playoff team again. This is another young squad that is evidently — though somewhat quietly — on the upswing, and there are a lot of underlying numbers and fancy stats that indicate Carolina could be a breakout candidate. The Hurricanes have some continuity now with Bill Peters and his system really seems to work with this group. Many believe competent goaltending has been the only thing holding Carolina back and Ron Francis tried to address that again by acquiring and locking up Scott Darling. He's unproven as a starter, but Darling could be the next Talbot or Jones. Keyword, could. That will be a key factor in determining Carolina's fate this season, and I just wasn't ready to bet on Darling. I like him, but I would have liked the Hurricanes a whole lot more with Bishop as their off-season acquisition in net. Or if they found a way to add Duchene up front.
8) New Jersey Devils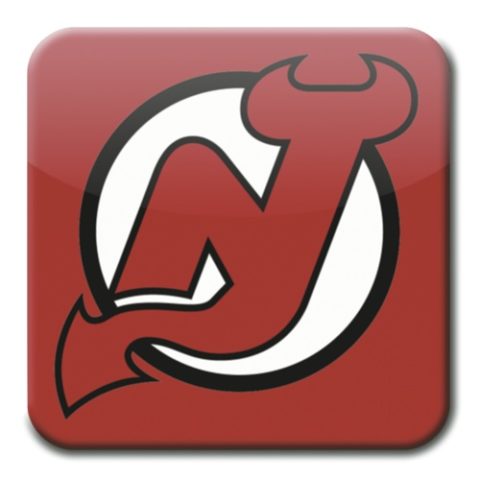 ANALYSIS: One of the darlings of the preseason, I just don't see the Devils doing much damage in the regular season. Not in this difficult division. Ray Shero has done a commendable job reshaping New Jersey's roster and he had a successful offseason — there's no disputing that, having added Will Butcher, Drew Stafford and Jimmy Hayes since my July predictions. I do like the direction that the Devils appear headed and Hischier might be the real deal — he won't be McDavid, Eichel, Matthews or Laine, but I'm thinking he'll be a Duchene type. Another nice piece to the puzzle, but New Jersey is still a work in progress and Shero could be heading to the podium within the top-five picks again in 2018. Within the top 10, for sure.
Atlantic Division
1) Tampa Bay Lightning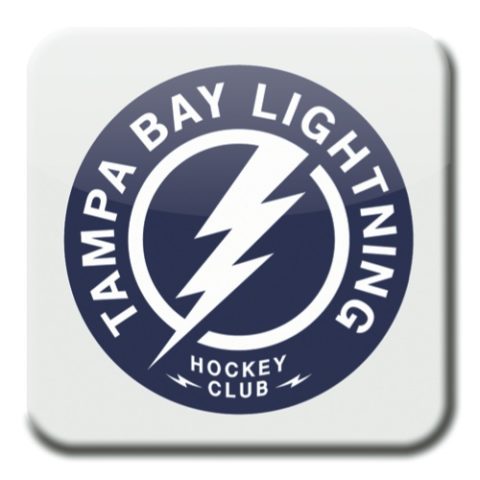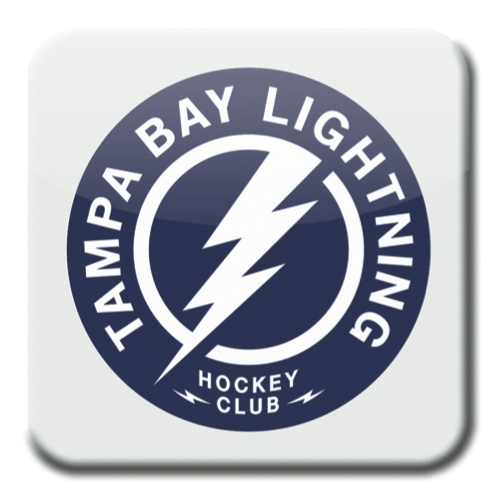 ANALYSIS: Knock on wood, but Tampa's go-to guys are healthy to start the season and that suggests the Lightning will be going a long way. Injuries were solely to blame for missing the playoffs last season, but with Steven Stamkos leading the charge again, Tampa Bay seems like a strong bet to make it back to the Eastern Conference final for the third time in four years. Stamkos and Nikita Kucherov are one of the league's most dynamic scoring duos, Victor Hedman has developed into a perennial Norris candidate on defence and Andrei Vasilevskiy has Vezina potential in goal. The latter still has to live up to the hype in his first full season as Tampa's starter, but there is no reason to believe that Vasilevskiy won't seize this opportunity. Mikhail Sergachev should be fascinating to watch as a rookie blueliner, arriving from Montreal as the return for Jonathan Drouin. That trade between division rivals will be fun to track and could impact the Atlantic standings this season and for years to come. Tampa had enough offensive talent to part with Drouin and Sergachev could explode onto the scene in similar fashion to Provorov in Philadelphia last season. Lots to like about the Lightning, but there is another team on the rise in the Atlantic too . . .
2) Toronto Maple Leafs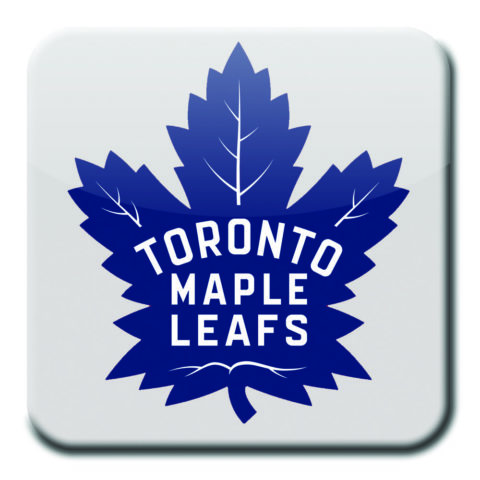 ANALYSIS: Yes, the Leafs are on the rise — way ahead of schedule in their rebuild after far exceeding outside expectations last season by making the playoffs and then pushing the almighty Capitals to six games that were all decided by one goal, including three overtime losses for Toronto. Auston Matthews isn't going to be a one-year wonder. The sophomore slump shouldn't affect him at all. Can the same be said for William Nylander and Mitch Marner? Time will tell, but that trio of second-year forwards will continue to power Toronto going forward, though the veteran addition of Marleau can't be understated. His leadership, even without any Stanley Cup rings, will prove invaluable. Ron Hainsey got his ring with Pittsburgh this year, and Toronto's ultimate leaders, Mike Babcock and Lou Lamoriello, already have theirs too (from Detroit and New Jersey, respectively). Those guys know a thing or two about winning and will keep pushing the Leafs to new heights this season. The sky is the limit for Toronto and a division title as early as 2018 wouldn't be all that surprising.
3) Montreal Canadiens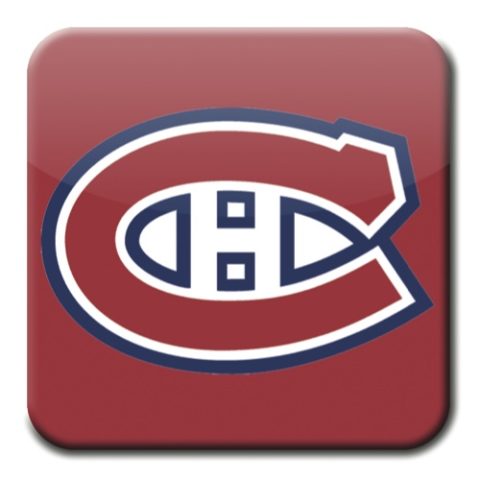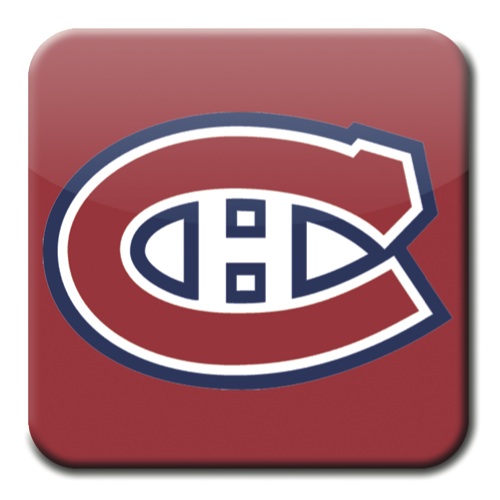 ANALYSIS: The defending division champs may have overachieved last season or benefitted from Tampa's bad luck on the injury front, but Montreal still has the makings of a playoff team. Any team backstopped by Carey Price has to be taken seriously and considered something of a Cup contender come playoff time. He's the best under-pressure goalie in the world, no offence to young Mr. Murray. This is Claude Julien's first full season with the Canadiens and Marc Bergevin continued his roster upheaval with the off-season acquisition of Drouin offsetting the loss of Radulov as a free agent. Those were the biggest changes among many, with the Habs icing a revamped defence as well. Shea Weber silenced his critics in proving he's still an elite top-pairing defender last season and he'll need a repeat performance as Montreal's mainstay on the back end. Alex Galchenyuk's place in the lineup is still a mystery of sorts and Julien surprisingly didn't give him a spin alongside Drouin in the pre-season, but the Canadiens should be able to give Price enough run support to be in the mix for another division banner. Especially since Price won't need a ton of run support on most nights. As always, Montreal will go as Price goes — and if he goes down to injury, the Canadiens will again too.
4) Buffalo Sabres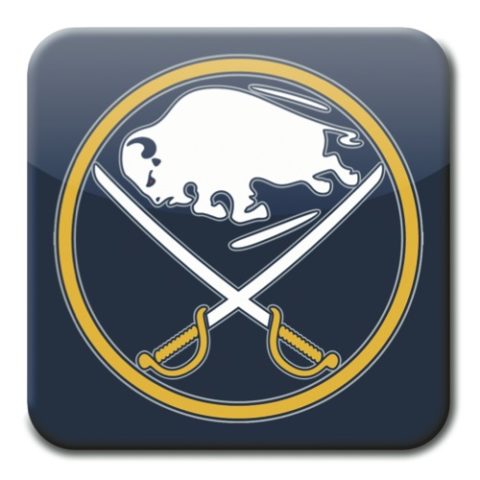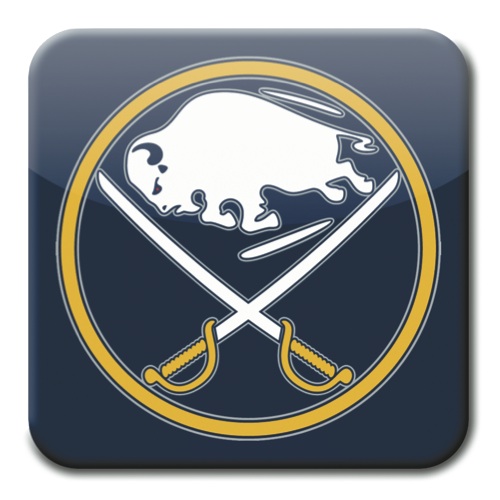 ANALYSIS: Jack Eichel will wake up an $80-million-dollar man today and now he'll have to start earning his new mega-contract that will pay him $10 million a year starting next season. The second overall pick from 2015 — behind McDavid — was dominant more often than not last season after returning from an ankle injury. Phil Housley should help Eichel, the Sabres' top forward, and Rasmus Ristolainen, the top defenceman, take their games to another level. Of all the new coaches I've touched on, Housley is the one that I'm highest on. He's a first-time head coach in the NHL, but I'm convinced Housley will do great things in Buffalo and immediately turn the Sabres into a playoff team. That will depend largely on Robin Lehner's goaltending — and his ability to stay healthy — but providing he doesn't get hurt again, I really like Buffalo's chances. I see a lot of similarities to Edmonton last season. I'm not super stoked on Housley's line combinations — I would have kept Eichel and Sam Reinhart together, and I had envisioned Alex Nylander flanking them from the outset this season — but those can change at any time. The talent is there in Buffalo, and credit to Jason Botterill for overhauling the blue line and perhaps turning that position into a strength instead of a weakness. That is, once Buffalo's defencemen are all healthy again. The Sabres seem prone to injuries, but if they can put those woes behind them, this team could emerge as another force to be reckoned with in the years to come.
5) Boston Bruins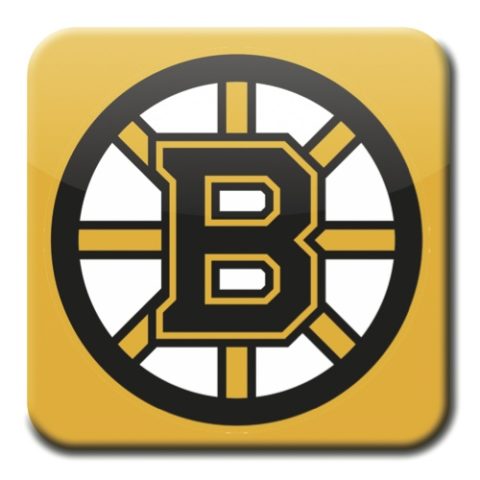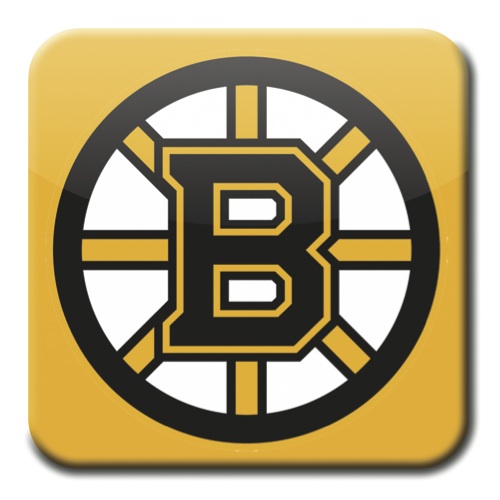 ANALYSIS: Did the Bruins overachieve last season? I think so. Brad Marchand had a career year that will be difficult to duplicate. David Pastrnak broke out beyond all projections and set the bar awfully high for an encore. Brandon Carlo was another pleasant surprise, while Tuukka Rask masked a lot of mistakes as a consistent workhorse in goal and even Zdeno Chara proved effective ahead of his 40th birthday. Are those five capable of repeating their performances or building on them? I wouldn't count on it if I were Don Sweeney and Bruce Cassidy. I don't see any room for improvement with Boston, only the likelihood of a downfall. I'm not expecting the Bruins to crash and burn. They will be competitive again, a bubble team or a gatekeeper of sorts. I just much prefer the Sabres' upside and would rather bet on that potential.
6) Florida Panthers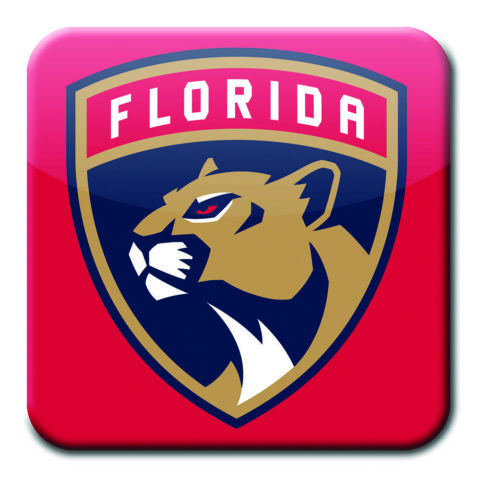 ANALYSIS: Did the Panthers underachieve last season? Probably a little. I mean, they won this division two years ago, then missed the playoffs largely due to injuries. The banner season was a bit of a fluke for Florida and, despite being healthy as of today, the Panthers aren't nearly as deep anymore after parting with five of their top-eight scorers from last season. Dale Tallon is back in charge as Florida's GM, but his moves have been confusing lately, though there's speculation that his hands are being tied by an internal budget. If that's the case, it's clear the Panthers aren't playing to win or planning to ice the best possible team this season. That's too bad, if true, because a lot of talent is going to waste in Florida. Aaron Ekblad and Aleksander Barkov deserve better, as does Roberto Luongo. But Bob Boughner didn't take the Panthers' job to be a loser. He'll do his best to right this ship and will be happy about the defence group that he's inheriting, but the lack of depth up front will ultimately sink Florida.
7) Ottawa Senators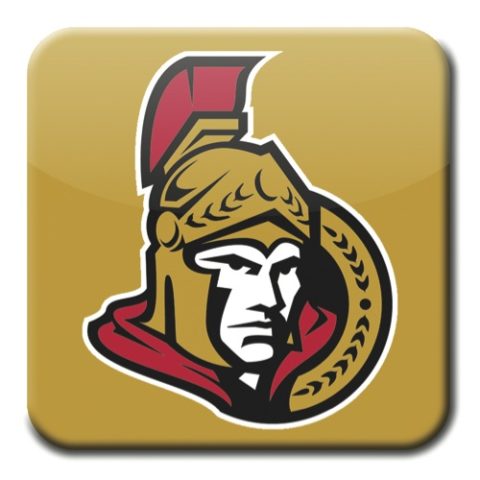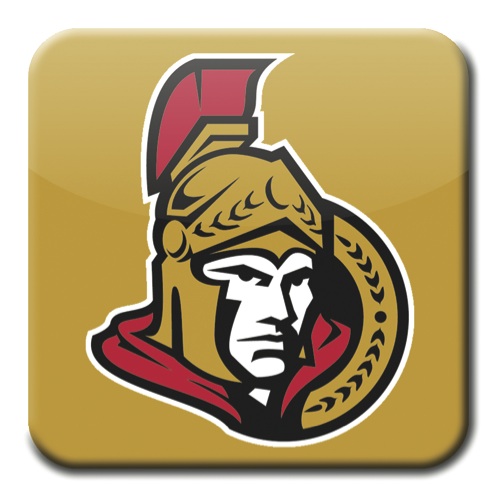 ANALYSIS: Did the Senators overachieve last season? Absolutely, without a doubt. The eye test could tell you that, without even getting into the analytics. Ottawa's improbable run to the Eastern Conference final was a feel-good story and Craig Anderson's unflappable goaltending in the face of adversity was inspirational. All those experiences will be beneficial to some extent, but it's a new season now and Ottawa has to start from scratch. It'll be an uphill battle again for the Sens. Credit where it's due, Guy Boucher's system worked wonders and he got a total buy-in as evidenced by Erik Karlsson's shot-blocking totals. Karlsson was amazing last season, truly carrying this team, and probably should have been a Hart Trophy candidate. I think I preferred him over Bobrovsky, though that award was a two-horse race between McDavid, the winner, and Crosby, the runner-up. It sounds like the Senators will be without Karlsson in the early stages and his absence will be sorely felt — similar to the Canadiens without Price. Injuries have been taking their toll on Ottawa, but even a healthy Senators' lineup would be hard-pressed to make the postseason in 2018. The competition is much improved by comparison and other teams will be better prepared to counter Boucher's system, so expect some regression to the mean for Ottawa. I think that fancy-stats phrase is fitting there, but what I'm really saying is expect the Senators to struggle this season.
8) Detroit Red Wings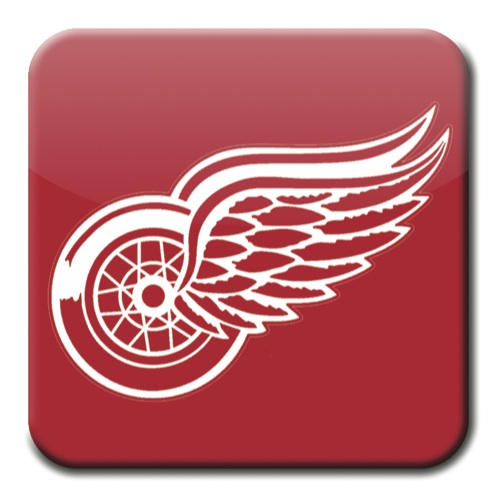 ANALYSIS: Speaking of anticipated struggles, the Red Wings' playoff streak ended at a quarter-century last season — yes, 25 straight years — and it appears Detroit won't be getting back to the postseason anytime soon. That was an incredible run in this day and age, but now a rebuild seems inevitable for the Red Wings. Time will tell whether Ken Holland and Jeff Blashill get to see that process through. The latter would seemingly be on a short leash to start this season, with Todd Nelson looming large after leading Detroit's AHL affiliate to a Calder Cup championship this spring. Depending how the season plays out, Holland may also decide to step aside and let a new architect attempt to rejuvenate this franchise. The old core is on its last legs and Henrik Zetterberg is sounding like he may soon follow Pavel Datsyuk's lead in heading home despite coming off another productive campaign and having four years remaining on his contract. Zetterberg is a prideful guy and won't want to stick around if Detroit is destined to bottom out. I'm fully expecting the Red Wings to be sellers at the deadline — with Mike Green being their biggest fish, as a pending UFA — and I'm giving Detroit the second-highest odds for getting the choice between Dahlin, who has drawn comparisons to Red Wings great Nick Lidstrom, and Svechnikov, whose older brother Evgeny is already in the Red Wings' system as a fellow forward prospect.
---
Well, what do you think — agree or disagree? I'm always up for some debate, so make your voice heard in the comments section below.
Larry Fisher is a senior writer and head scout for The Hockey Writers, having been an at-large contributor for THW since August 2014. Fisher covers both the NHL and the WHL, specializing in prospects and NHL draft content, including his annual mock drafts that date back to 2012. Fisher has also been a beat writer for the WHL's Kelowna Rockets since 2008, formerly working as a sports reporter/editor for The Daily Courier in Kelowna, British Columbia, Canada from 2008-2019. Follow him on Twitter: @LarryFisher_KDC.