It's that time of the year again — time to throw caution to the wind and boldly predict the NHL standings for the upcoming season.
Obviously, it's only August and there are more than two months remaining for roster movement before the opening puck drop. There are also plenty of free agents still floating around, but most teams seem pretty set on their current depth charts.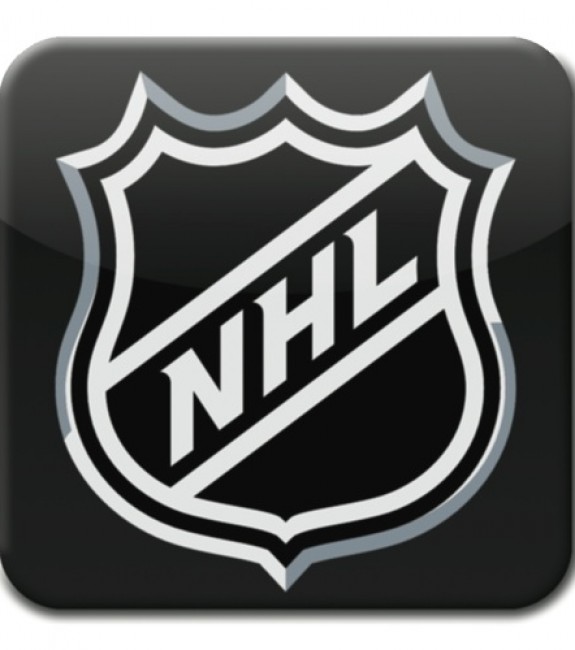 So now seems as good a time as any to take a shot at the standings, and this is always a fun exercise for better or worse.
Last year's predictions — published on July 19 and updated on Oct. 7 — were more hit than miss. I correctly predicted 13 out of 16 playoff teams in both versions. In the Western Conference, I shamefully had the Stanley Cup finalist San Jose Sharks missing the playoffs in favour of the Calgary Flames. In the East, I had the Montreal Canadiens making it — blame Carey Price's injury woes for that mishap — along with the Columbus Blue Jackets, who fooled me into thinking they were a team on the rise. My offseason predictions had the Florida Panthers squeaking in, but I replaced them with the Detroit Red Wings for the preseason predictions. Both teams made the cut, along with the Philadelphia Flyers. Florida somehow won its division, but I don't think anybody saw that coming.
That's still an impressive batting percentage in terms of playoff teams — 81 per cent for those wanting to put a number on it.
Taking a closer look, I severely underestimated San Jose, Dallas and Arizona in the West, and was instead too high on Minnesota, Calgary and Edmonton. The Alberta teams didn't live up to my expectations, to say the least.
In the East, the Blue Jackets were my big disappointment and I don't consider the Canadiens as much of a failure — maybe put an asterisk by Montreal. I was convinced Tampa Bay was running away with that conference title — instead, it was Washington, with the Lightning needing a late surge just to make the postseason. I knew Philadelphia would be knocking on the door — I had the Flyers finishing ninth in both my offseason and preseason predictions — but I didn't give enough credit to also-rans Carolina, Boston and New Jersey, nor to playoff-bound Florida and Pittsburgh.
Enough about last season. That's in the past and I'm ready to look into the future now.
For this season, I'm going to predict the standings by division instead of by conference, but I'll still provide a conference overview for my playoff picks as well. I'll start off with the predictions, then get into my analysis and reasoning, while saving my Stanley Cup pick for last.
Here goes nothing . . .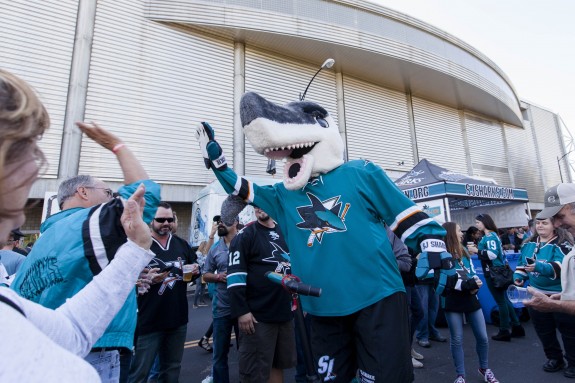 Pacific Division
1) San Jose Sharks
2) Los Angeles Kings
3) Edmonton Oilers
4) Calgary Flames
5) Anaheim Ducks
6) Arizona Coyotes
7) Vancouver Canucks
---
Central Division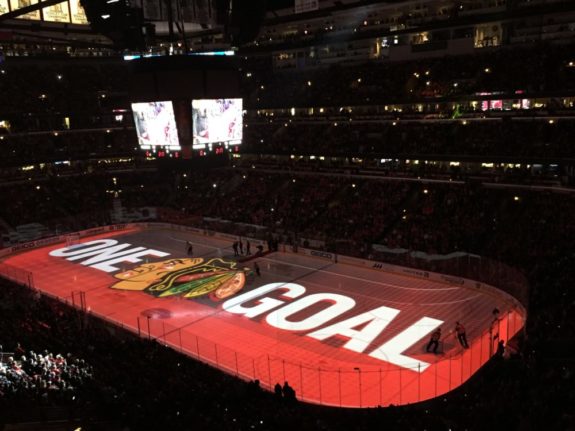 1) Chicago Blackhawks
2) Nashville Predators
3) Dallas Stars
4) St. Louis Blues
5) Minnesota Wild
6) Winnipeg Jets
7) Colorado Avalanche
---
Western Conference
1) San Jose Sharks
2) Chicago Blackhawks
3) Nashville Predators
4) Dallas Stars
5) Los Angeles Kings
6) St. Louis Blues
7) Edmonton Oilers
8) Minnesota Wild
9) Calgary Flames
10) Anaheim Ducks
11) Winnipeg Jets
12) Arizona Coyotes
13) Colorado Avalanche
14) Vancouver Canucks
---
West Playoff Matchups
1) San Jose vs. WC2) Minnesota
2) Chicago vs. WC1) St. Louis
CD2) Nashville vs. CD3) Dallas
PD2) Los Angeles vs. PD3) Edmonton
---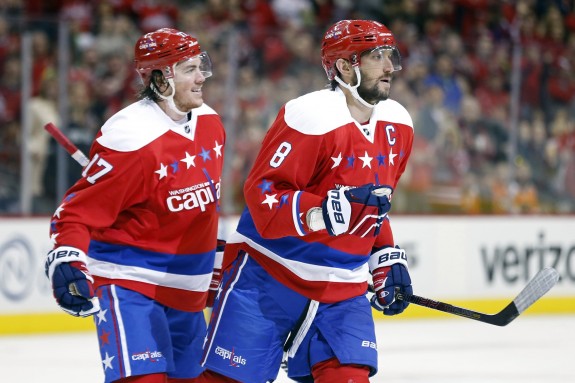 Metropolitan Division
1) Washington Capitals
2) Pittsburgh Penguins
3) Columbus Blue Jackets
4) New York Islanders
5) Carolina Hurricanes
6) New York Rangers
7) Philadelphia Flyers
8) New Jersey Devils
---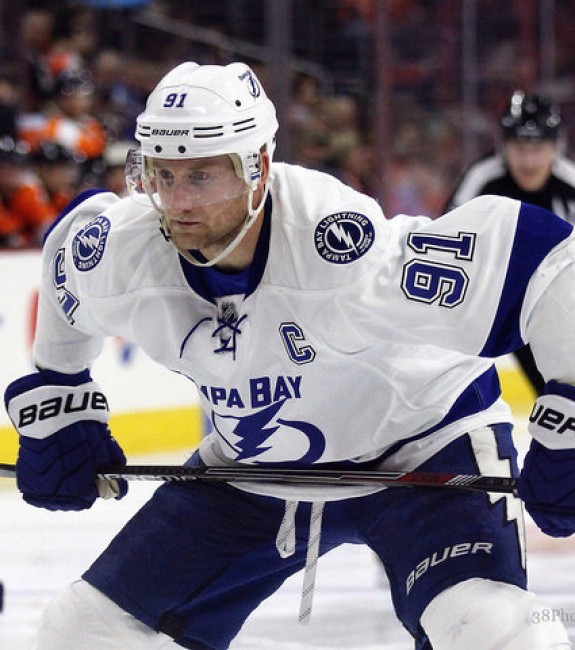 Atlantic Division
1) Tampa Bay Lightning
2) Montreal Canadiens
3) Florida Panthers
4) Ottawa Senators
5) Buffalo Sabres
6) Toronto Maple Leafs
7) Detroit Red Wings
8) Boston Bruins
---
Eastern Conference
1) Washington Capitals
2) Tampa Bay Lightning
3) Pittsburgh Penguins
4) Montreal Canadiens
5) Florida Panthers
6) Ottawa Senators
7) Columbus Blue Jackets
8) New York Islanders
9) Carolina Hurricanes
10) New York Rangers
11) Philadelphia Flyers
12) Buffalo Sabres
13) Toronto Maple Leafs
14) Detroit Red Wings
15) Boston Bruins
16) New Jersey Devils
---
East Playoff Matchups
1) Washington vs. WC2) N.Y. Islanders
2) Tampa Bay vs. WC1) Ottawa
MD2) Pittsburgh vs. MD3) Columbus
AD2) Montreal vs. AD3) Florida
---
Pacific Division
1) San Jose Sharks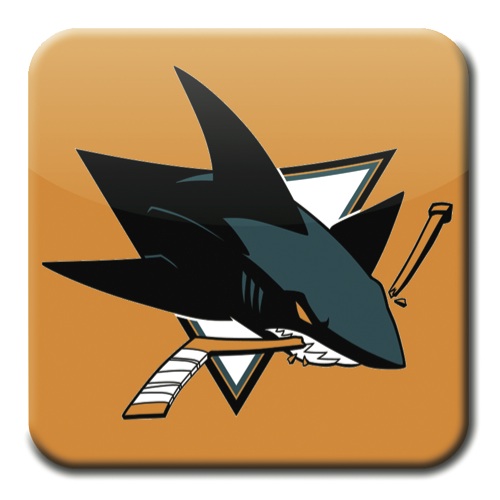 ANALYSIS: This team blew me away last season and has only improved in the offseason. I expect the Sharks to be the class of the weaker division, thus topping the conference as well. What a difference a year makes, right? Pete DeBoer got this group to buy in and reach new heights thanks to consistent and at times sensational goaltending from Martin Jones. Joe Thornton and Patrick Marleau are ageing, but the rest of the roster is still in its prime or just hitting its stride. Logan Couture took his game to another level in the playoffs and could carry that momentum over to the regular season, while Joe Pavelski rose to the occasion as captain. The defence in front of Jones is in great shape, and David Schlemko could prove to be a sneaky good signing but certainly will be an upgrade on Roman Polak. Mikkel Boedker bolsters an already potent offence that could get another boost from a rookie such as Timo Meier, Nikolay Goldobin or perhaps a dark-horse like Marcus Sorensen. The Sharks seem to have a dark-horse every year, with Joonas Donskoi and Melker Karlsson as prime examples. If those two take another step this season, the Sharks could go all the way again, but the future is bright for San Jose regardless. The Sharks do still need a backup goalie to play behind Jones, but that should take care of itself sooner than later and is no real cause for concern.
2) Los Angeles Kings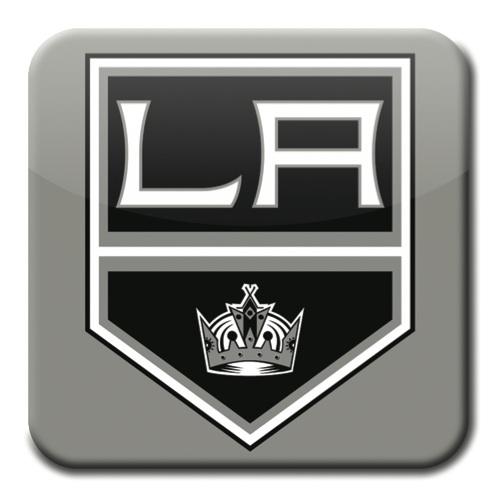 ANALYSIS: The Kings bounced back to make the playoffs last season but were a quick out for San Jose and are now noticeably worse on paper. Fortunately for Los Angeles, the Pacific might be the league's weakest division for another year, though not for long. The Alberta teams are going to be nipping at the heels of their California counterparts this season, and Arizona is trending upward too. The Kings should still have enough star power to hold off those teams, providing Jonathan Quick stays healthy in goal. If Peter Budaj and Jeff Zatkoff have to take over for any stretch of time, that will spell trouble. The defence is top heavy with Drew Doughty and Jake Muzzin, but they're capable of logging big minutes. The additions of Tom Gilbert and Zach Trotman don't instil much confidence in me. The loss of Milan Lucic won't be offset by Teddy Purcell, but new captain Anze Kopitar and Jeff Carter are still a terrific 1-2 punch down the middle. If old captain Dustin Brown and Marian Gaborik return to form, that would make the Kings more dangerous up front. That's a big "if" though, and there's a better chance of Tyler Toffoli and Tanner Pearson upping their game again. The Kings could really use a breakout performance from one of their young AHL-groomed forwards like Michael Mersch, Adrian Kempe, Nick Shore or Nic Dowd. If Brown and Gaborik are on their way down, a couple of these guys need to be stepping up in the near future. The veterans should be able to get Los Angeles back into the playoffs this season, but the kids will be counted on to keep the Kings there going forward.
3) Edmonton Oilers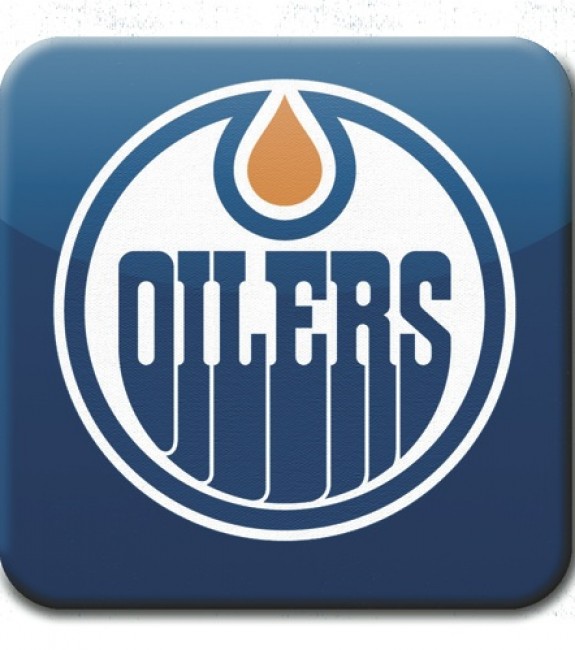 ANALYSIS: This won't be a popular pick and I'll probably be labelled a homer, but I see the stars aligning for the Oilers to finally make the playoffs this season. You need to be bold with some of these predictions and I'm going out on a limb here. I honestly foresee Connor McDavid captaining the Oilers to a playoff berth, ending their decade-long drought in their first season playing out of Rogers Place. McDavid's health, regardless of whether he winds up wearing the 'C', will be the biggest factor in determining Edmonton's fate. The teenage phenom is already a gamebreaker and could challenge for the Art Ross Trophy as the league's leading scorer as early as this season. Todd McLellan won't have to do nearly as much teaching in his second season as the Oilers' coach and that familiarity with his systems should help Edmonton hit the ground running. Cam Talbot was a slow starter last season, so he needs to pick up where he left off, both in Edmonton and with Canada at the world championship, where he posted a shutout in the gold-medal game. Peter Chiarelli is slowly but surely putting his stamp on Edmonton's roster and although the jury remains out on trading Taylor Hall for Adam Larsson, he's successfully made the Oilers bigger, meaner and harder to play against with the signing of Lucic, drafting of Jesse Puljujarvi and previous acquisitions of Patrick Maroon and Zack Kassian. College free agent Drake Caggiula isn't overly big but also plays that in-your-face style. Larsson may not be a household name yet, but there are stats that suggest he's among the best, if not THE best shutdown defender in the league in terms of preventing goals against. Hall's offence will be missed, but Larsson filled a more pressing need and may have a bigger impact in getting the Oilers back to the postseason. There are still a lot of "ifs" with Edmonton too, especially on defence and at right wing where the Oilers will need Nail Yakupov or Puljujarvi to play a prominent role, but if the key players can avoid injury for a change, this roster could exceed all expectations and make the playoffs. You heard it here first.
4) Calgary Flames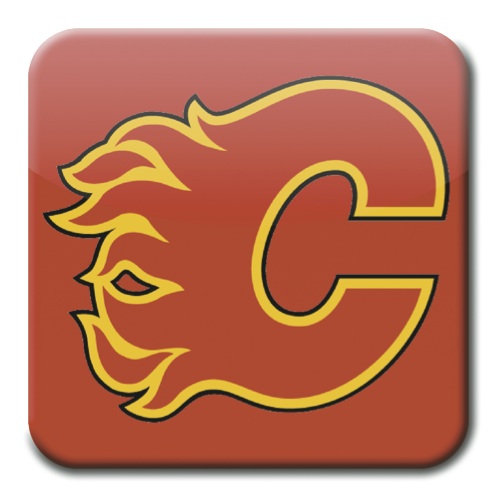 ANALYSIS: The Battle of Alberta could be meaningful for the first time in a long time and the Flames could easily finish ahead of the Oilers, especially if Brian Elliott outperforms Talbot. Calgary has the superior defence and comparable firepower up front, though McDavid should give Edmonton the edge at forward. The Flames also have to adapt to a new coaching staff — with Glen Gulutzan and Dave Cameron taking over for Bob Hartley — so that change could come with some growing pains. If that proves to be a relatively smooth transition and if Elliott can continue to provide above-average goaltending for his new team, the Flames might make the playoffs over the Oilers. Granted, the odds-makers aren't liking the chances of either Alberta team, but I'm betting one or the other gets in and it might come down to their season series.
5) Anaheim Ducks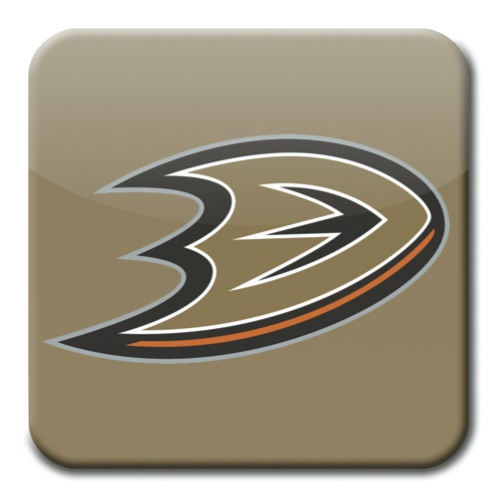 ANALYSIS: I predicted the Ducks to win the Presidents' Trophy at this time last year and now I'm predicting they end up on the outside looking in as of today. In saying that, Anaheim is one of the teams that could still reload through free agency or professional tryouts come training camp. The Ducks have some glaring holes on the wings after letting David Perron, Jamie McGinn and Chris Stewart walk away, with Brandon Pirri also still on the open market. Mason Raymond, Jared Boll and a couple rookies aren't going to fill those voids but, fortunately for the Ducks, there are still better options out there. It's been a head-scratching offseason for general manager Bob Murray, who also brought back Randy Carlyle to replace Bruce Boudreau behind the bench. I don't see that change having a positive impact, and it could end up costing Murray his job if it backfires and causes Anaheim to miss the playoffs. That is looking like a realistic possibility right now, but Murray has pulled many rabbits out of hats in recent years and I doubt he's done reshaping this roster. As it stands, the defence remains a strength, but the offence is ageing and lacking depth. Ryan Getzlaf, Corey Perry and Ryan Kesler are no longer dominant forces in this division. Anaheim's goaltending isn't as strong either, with Frederik Andersen getting dealt to Toronto and thus forcing John Gibson into the starting role as a sophomore. Gibson's play, and the support he gets from new backup Jonathan Bernier could be the deciding factor for the Ducks, but I no longer see a playoff team on paper as of today.
6) Arizona Coyotes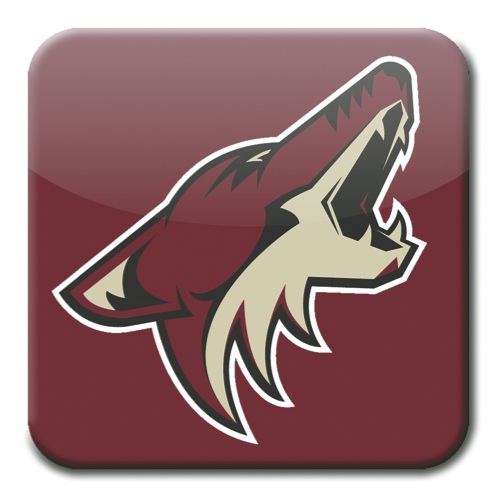 ANALYSIS: This is going to be an exciting, playoff-contending team real soon, but maybe not this soon. I've been very impressed with the moves made by rookie GM John Chayka, both at the draft and through free agency. He's putting together a winning team in the desert, I'm just not convinced the Coyotes are ready to win-now. Dave Tippett does tend to get the most out of his team and Arizona is certainly improved on paper, but I feel as though the Coyotes overachieved last season and will be hard-pressed to finish any higher. Mike Smith and Louis Domingue are one of the more intriguing goaltending tandems, and they could make or break this season for the Coyotes. You know what you're going to get on a nightly basis from Shane Doan and Oliver Ekman-Larsson, but the same cannot be said for those netminders. That will be a wait and see, but the defence in front of them should be significantly better and deeper with Alex Goligoski and Luke Schenn joining the fold as free agents. McGinn is new to the forward group too, but the biggest additions up front will likely be a couple of rookies in Dylan Strome and Christian Dvorak, who could burst onto the scene and make a bigger impact than Max Domi and Anthony Duclair last season. Domi and Duclair have to avoid the sophomore slump and be consistent scorers for the Coyotes to have any hope of making the playoffs. Arizona will be icing a young team that is fun to watch with plenty of offensive flair, but Tippett would have to work some serious magic and press all the right buttons to reach the postseason.
7) Vancouver Canucks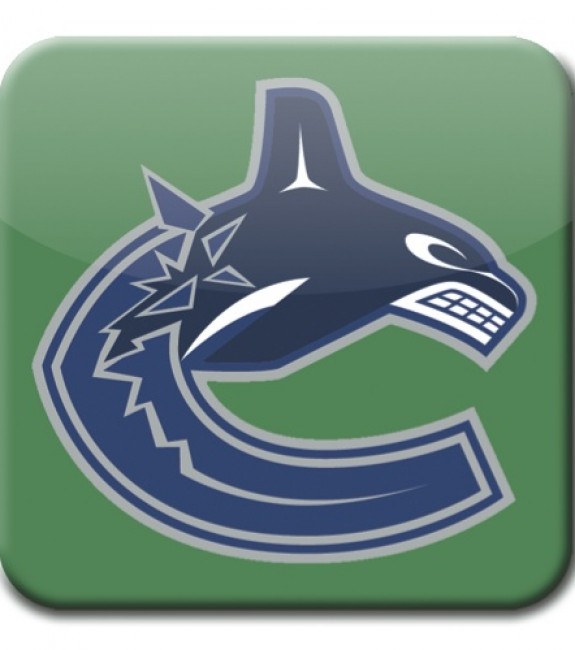 ANALYSIS: The Canucks aren't rebuilding, rather retooling, but that denial will likely be their downfall in what is shaping up to be another humbling season. I have Vancouver locked in as a draft lottery team for the second straight year, but the powers that be for this franchise are much more optimistic about the Canucks' playoff chances with the current roster. They added Loui Eriksson to flank the Sedin twins on the top line and essentially replaced Dan Hamhuis with Erik Gudbranson on defence. Those weren't bad moves, but the overall depth and quality of talent isn't on par with the rest of the division or conference in my opinion. I do like Willie Desjardins as a coach, much more so than Jim Benning as a GM, so it's possible that Desjardins milks that lineup for more than it's worth. However, if the Sedins slow down or get hurt for any length of time, the Canucks will be doomed. They don't have the supporting cast to overcome the loss of Henrik or Daniel, let alone both. Vancouver should get solid goaltending again from the tandem of Ryan Miller and Jacob Markstrom, with the latter expected to take over as starter at some point this season. Unless Markstrom emerges as a Vezina candidate, I just don't see any way the Canucks muster more than a middle-of-the-pack finish and that wouldn't be in their best interests at this point. Embrace the rebuild. Bring on Nolan Patrick, not Evander Kane.
---
Central Division
1) Chicago Blackhawks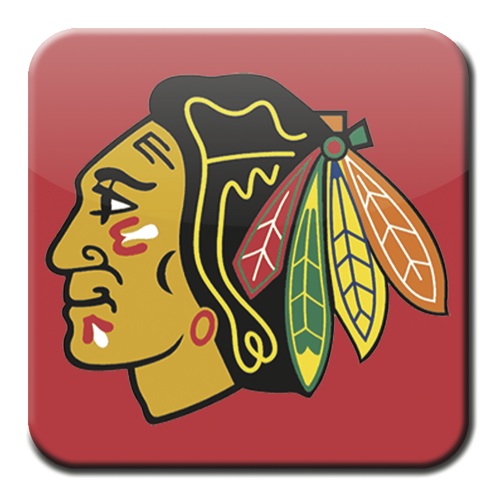 ANALYSIS: The salary cap forced Chicago to basically give away Teuvo Teravainen and Andrew Shaw, but I don't see the Blackhawks skipping a beat. They have some prospects primed to fill those forward holes — potentially even Jimmy Vesey — and addressed their biggest need by adding Brian Campbell on a bargain contract to solidify the defence. This team is built around the big five — Patrick Kane and Jonathan Toews up front, Duncan Keith and Brent Seabrook on the back end, and Corey Crawford in goal — so as long as they are in their prime, the Blackhawks will remain a force to be reckoned with. They will also be a motivated bunch and more rested than usual after bowing out in the first round to St. Louis. The Blues don't look as strong this season and the Central Division appears a bit depleted in general, so Chicago could very well rise to the top again. I wouldn't bet against the Blackhawks going on another deep playoff run this season.
2) Nashville Predators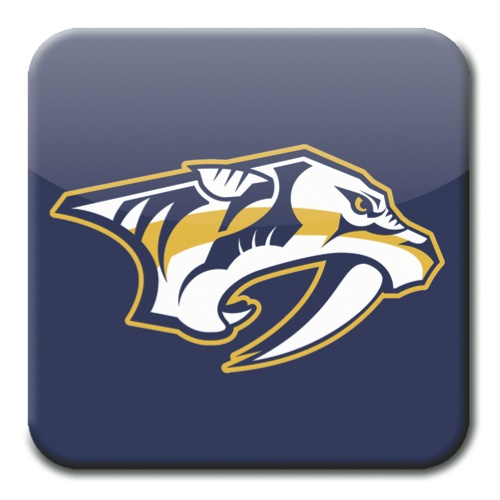 ANALYSIS: The Predators surprisingly shook things up by swapping captain Shea Weber for P.K. Subban, believing they were getting the more impactful player and bolstering what was already arguably the league's best defence. Nashville recently signed Matt Carle as well, to play behind the top four of Subban, Roman Josi, Ryan Ellis and Mattias Ekholm. It doesn't get much better than that. Subban brings with him a big personality, but assuming he fits in fine, the Predators should benefit from his skill-set on the ice. A full season of Ryan Johansen will also go a long way in Nashville climbing the standings. The forward group as a whole isn't great, but wingers Colin Wilson and Craig Smith should improve on last season, while Filip Forsberg continues to blossom into a star. As always, goaltender Pekka Rinne will be a key to Nashville's success, but he shouldn't have to stand on his head just for the Preds to make the playoffs. If Rinne stays healthy and plays solid, if not spectacular, Nashville could challenge for the division title.
3) Dallas Stars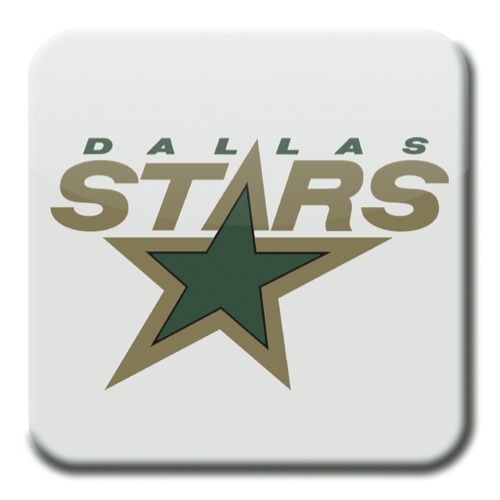 ANALYSIS: If Ben Bishop starts between the pipes in the Stars' season opener, then Dallas goes back to the top of this division and perhaps the conference. If it's Kari Lehtonen or Antti Niemi in the crease — as is the case today — then there could be cause for concern. Goaltending let the Stars down in the playoffs and the status quo may not work going forward, especially behind a younger, inexperienced defence corps. That might be a recipe for disaster. Of equally big concern, captain Jamie Benn and his running mate Tyler Seguin both underwent offseason surgeries, so they may not be fully recovered or up to speed for the opening puck drop. The team isn't the same without either of them, and if they aren't playing to their potential, Dallas wouldn't be nearly as dangerous offensively. That youthful blue line will be a work in progress, though it has a lot of long-term promise with the likes of Esa Lindell, Julius Honka and Stephen Johns. As it stands, at least two of those three could be in Dallas' starting six, which could work for or against the Stars on any given night. Hamhuis was added as a veteran presence, but Goligoski and Jason Demers are gone from the top four on the back end. Up front, the Stars will be hoping for bigger contributions from youngsters like Radek Faksa, Valeri Nichushkin, Brett Ritchie and Curtis McKenzie too. If they take that next step, the Stars could stay one step ahead. These top-four teams in the Central are fairly interchangeable and the Stars, coming off a division title last season, could certainly finish higher if their goaltending and defence proves adequate or gets upgraded between now and October.
4) St. Louis Blues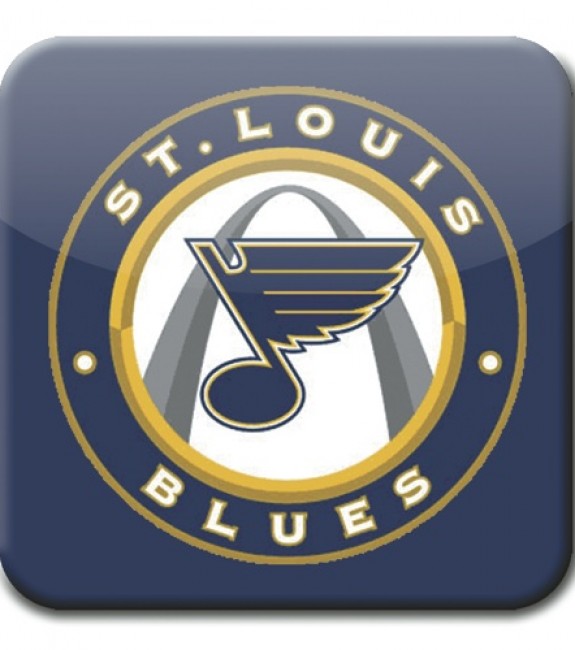 ANALYSIS: The Blues will have an interesting dynamic behind the bench with Mike Yeo already appointed as Ken Hitchcock's successor. A power struggle could develop there, though they seem to be on the same page heading into the season. Jake Allen, like Gibson in Anaheim, is getting his first chance as a full-time starter, which could also be an adventure. Allen was stellar last season in sharing the net with Elliott, but that workload is going to go way up with Carter Hutton in a backup role. The Blues are weaker up front too, literally and figuratively, with the departures of captain David Backes and Troy Brouwer offset by the return of Perron. One of Dmitrij Jaskin, Ty Rattie or Magnus Paajarvi will likely plug the other top-nine hole and be counted on to produce offensively, which none of them have to date in their NHL careers. The defence will continue to be a strength for St. Louis, providing Colton Parayko can build on his surprising rookie season. Kevin Shattenkirk could be traded at some point as a pending free agent next summer, with that situation potentially becoming another distraction. The Blues are still too good to miss the playoffs, but they probably aren't going to be as good as last season.
5) Minnesota Wild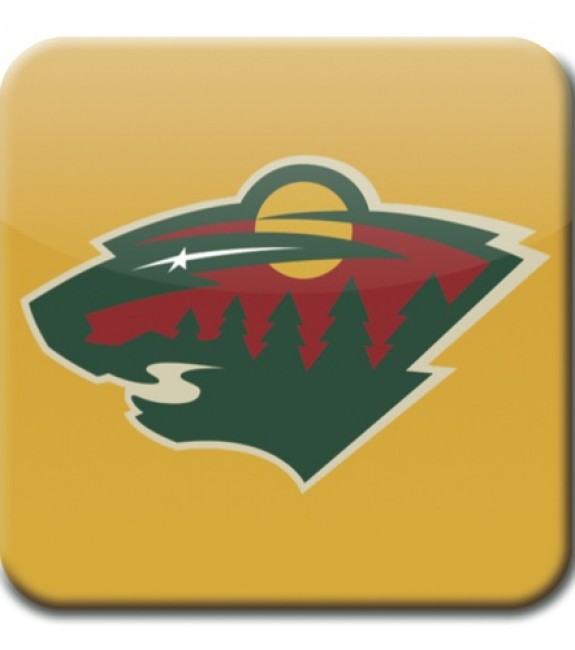 ANALYSIS: Boudreau landed here and his career regular-season coaching record suggests he'll find a way to get the Wild into the playoffs. Boudreau isn't a loser, but he'll have his work cut out for him in Minnesota and in the stacked Central Division. It seems almost impossible for the Wild to claim one of the top-three division berths, but expect Minnesota to once again be in the wild-card mix. The goaltending is strong and the defence is deep, so if Boudreau can spark the offence, the Wild will certainly win more than they lose. Chuck Fletcher has been doing a good job of inking players to team-friendly contracts this offseason, from veteran free agents like Eric Staal and Chris Stewart to budding blueliner Matt Dumba. The Wild could maybe use another forward or two, but they have an intriguing blend of youth and experience up front. Assuming the veterans pull their weight, Minnesota will need to get more out of Mikael Granlund — I seem to say that every year — along with Nino Niederreiter, Charlie Coyle, Jason Zucker and Erik Haula. If a few of those guys make a bigger impact than last season, the Wild will be in good shape and perhaps be a live underdog come playoffs.
6) Winnipeg Jets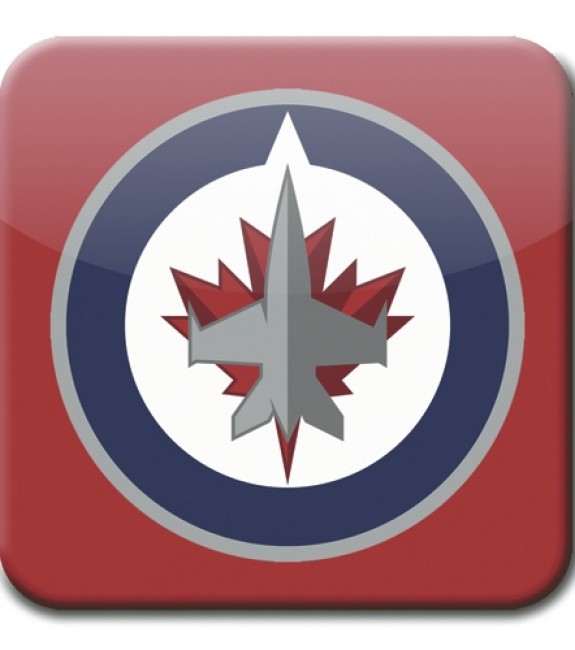 ANALYSIS: This is one of the teams I'm most looking forward to watching this season. Much like Arizona, I don't think Winnipeg is quite ready to crack the playoffs, but I wouldn't rule it out either. The Jets have a lot of potential, but the keyword remains potential, and thus it's difficult to rank Winnipeg ahead of the aforementioned perennial contenders. You've got to like what Kevin Cheveldayoff is building in Manitoba, mainly through the draft. Forward prospects Patrik Laine and Kyle Connor could take the league by storm as rookies, and Nikolaj Ehlers could take a huge leap as a sophomore too, while Mark Scheifele is well on his way to becoming a star. If Connor Hellebuyck continues to develop into a top-end starter in goal and the Jets give him that opportunity this season, Winnipeg could surprise ahead of schedule. The talent is there, but Paul Maurice has to put this puzzle together in training camp and preach consistency throughout. The defence is relatively deep and I really like Winnipeg's forward group even if it's lacking a bit in veterans. If one of the Jets' goalies has a career year — be it Ondrej Pavelec, Michael Hutchinson or the youngster Hellebuyck — then there just might be hope for the postseason.
7) Colorado Avalanche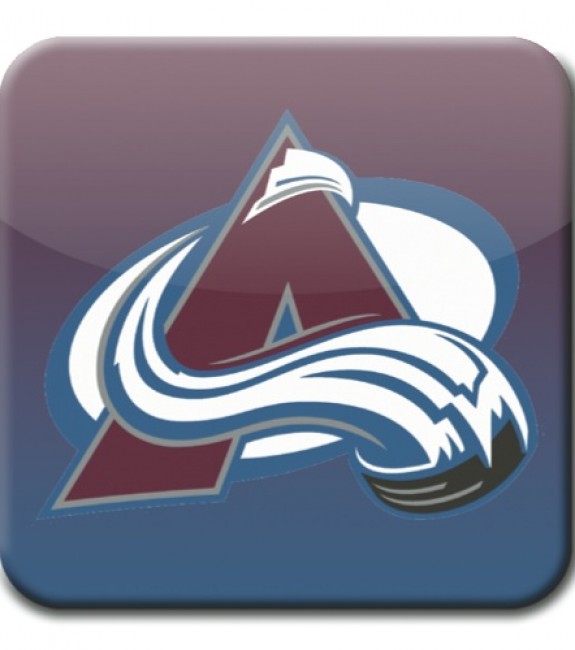 ANALYSIS: The Avs aren't a bad team on paper, but everybody else in this division is simply better. We're still waiting for Nathan MacKinnon to achieve superstardom and should that happen this season, then Colorado could climb a little higher in the standings but would still be a long-shot for the playoffs. The Avs will be relying heavily on their young core of MacKinnon, Matt Duchene and captain Gabriel Landeskog to carry the offence. Jarome Iginla isn't getting any younger and is going to start slowing down one of these years. The Avs might use this as a transitional year in general, giving plenty of opportunity to young defencemen like Nikita Zadorov and Chris Bigras, along with rookie forwards Mikko Rantanen and J.T. Compher. In goal, Calvin Pickard will continue to push Semyon Varlamov for playing time and that competition — being overseen by Patrick Roy — could translate into more wins than expected too. So much would have to go right for Colorado to make the postseason and it would likely be considered 'lucky' again if it were to happen. The basement and a top-five pick seems more probable to me.
---
Metropolitan Division
1) Washington Capitals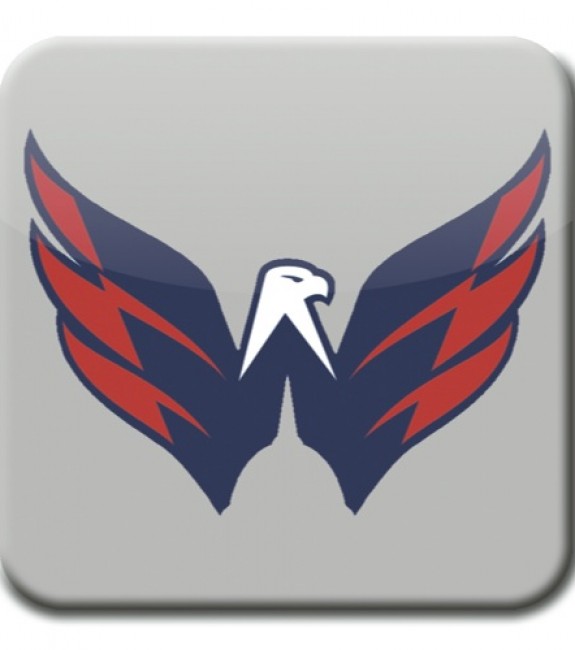 ANALYSIS: Expect more of the same from the Capitals, who cruised to the Presidents' Trophy last season. This team will continue to be judged on its playoff performance, with the regular season serving as more of a tune-up. The postseason won't be in question, considering Washington will be returning most of its roster including its entire defence and all of its key contributors. With Braden Holtby between the pipes and Alex Ovechkin seemingly a lock for 50 goals every season, coach Barry Trotz shouldn't lose too much sleep between now and April. General manager Brian MacLellan wasn't standing pat this offseason, adding a couple more depth forwards who could help put the Capitals over the top in Lars Eller and Brett Connolly. I'm a fan of both players, so I like Washington's chances of repeating as Presidents' Trophy winners and going even deeper into the playoffs.
2) Pittsburgh Penguins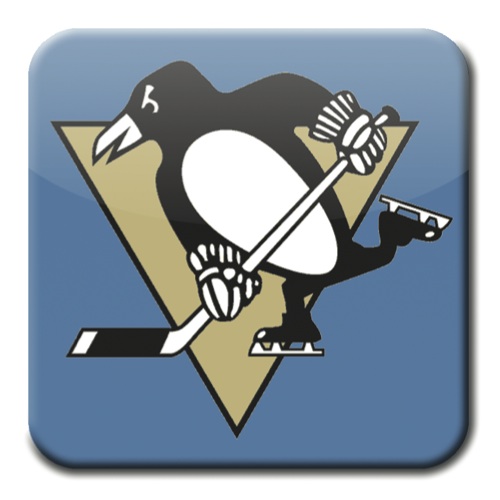 ANALYSIS: I'm anticipating a slight Stanley Cup hangover for the reigning champions, just because they could do no wrong from the time Mike Sullivan took over as coach. If the Penguins manage to pick up where they left off, Sidney Crosby could lead the league in scoring again. But I expect there will be some adversity for Pittsburgh over the course of this season and possibly a goalie controversy too if Marc-Andre Fleury is still in the picture with Matt Murray. Regardless, the Penguins won't be far behind the Capitals — those teams are the clear 1-2 in this division — and won't have to worry about missing the playoffs. Injuries always seem to be a concern for Pittsburgh, but if stars like Crosby, Evgeni Malkin and Kris Letang can put in a full season, then the Penguins will be right there with Washington. That HBK Line of Carl Hagelin, Nick Bonino and Phil Kessel really gave Pittsburgh the depth it needed to go all the way, but repeating will be easier said than done. That playoff experience will be invaluable for all the younger AHL graduates like Bryan Rust, Conor Sheary and Tom Kuhnhackl, though the Penguins' forward group could be exposed if multiple veterans are sidelined at the same time. The defence remains intact, with even Justin Schultz returning on a cheaper contract, so the concerns are few and far between for this team.
3) Columbus Blue Jackets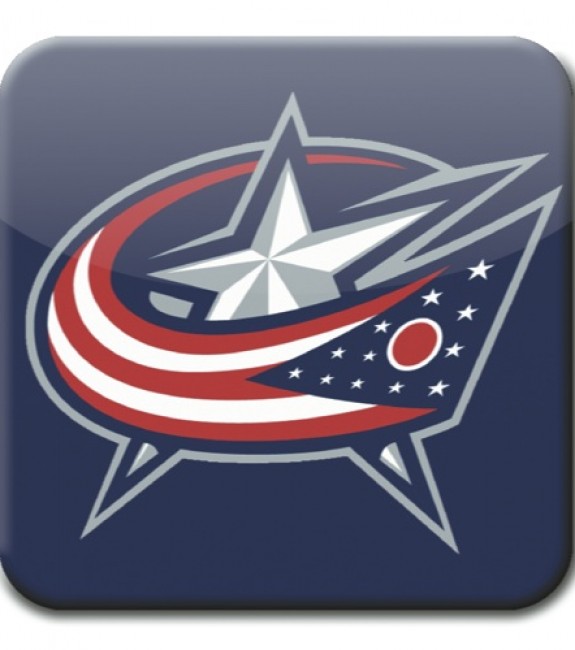 ANALYSIS: I'm doing it again, I'm predicting the Blue Jackets make the playoffs. Apparently I didn't learn my lesson from last season. That or Columbus just got unlucky last season. Whatever the case, I feel this team has a ton of potential and that this division is wide open after the top two. If Sergei Bobrovsky can return to form and stay healthy — those are huge IFs, I know — the Blue Jackets could surprise a lot of people. Speaking of surprises, I still think Columbus would have been better off with Puljujarvi on its roster for this season, but the Blue Jackets could have another Calder-contending winger in Oliver Bjorkstrand. He was dynamite in the AHL playoffs, and so was defenceman Zach Werenski coming out of college. The blue line is going to be really young but potentially really good with Werenski joining mid-season acquisition Seth Jones and oft-injured Ryan Murray. There are enough veteran forwards to lead the way, but Columbus will be counting on continued development from the likes of Boone Jenner and Brandon Saad. The roster has been constructed to play to the strengths of John Tortorella's coaching systems and that style will be in place from Day 1 this season. I'm not Torts' biggest fan by any means, but this is the kind of group he could have success with. At the end of the day, the Blue Jackets need quality goaltending — not unlike any other team — and if Bobrovsky does go down again, they will need youngsters Joonas Korpisalo and Anton Forsberg to step up in his absence. Korpisalo proved capable in a short stint last season and Forsberg backstopped Lake Erie to the Calder Cup, so that might not be as concerning as years past. Most will still see Columbus as a playoff long-shot, but I liked the Blue Jackets' chances last season and I like them even more now.
4) New York Islanders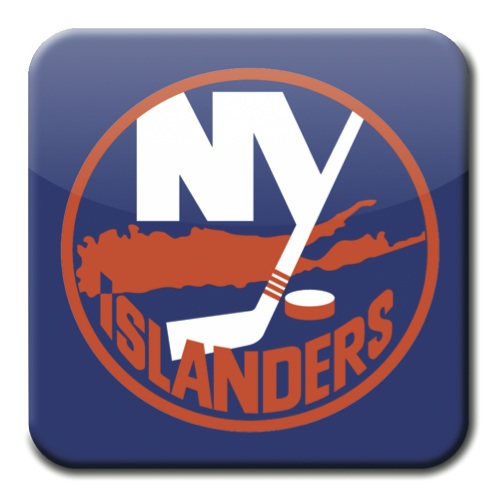 ANALYSIS: I'm not a fan of Garth Snow's offseason moves, but the Islanders should still be good enough to get into the playoffs. Just good enough. John Tavares will likely get them in, but they won't get far and may be going backwards from there. Replacing Kyle Okposo with Andrew Ladd is a downgrade from a skill standpoint, but Snow obviously valued Ladd's experience as a two-time Stanley Cup winner. There is something to be said for that, but I would have stuck with Okposo. The loss of Frans Nielsen will probably hit the Islanders even harder. He was such a valuable all-purpose guy and brought more to the table than Jason Chimera and P-A Parenteau combined. The new-look forward group is a real mishmash and I'm looking forward to seeing Jack Capuono's line combinations to start the season. To see what Snow and him were envisioning with these head-scratching changes. It'll be interesting to see what happens with Ryan Strome as well, whether he'll get back on track toward realizing his potential or instead play his way out of Brooklyn. That could go either way. The defence remains intact and will benefit from a full season of Ryan Pulock, so no worries there. That will be the strength of this team. The goaltending should be solid two, but a controversy could be brewing between incumbent Jaroslav Halak and Thomas Greiss, who performed admirably with Halak sidelined in the playoffs. Halak shouldn't lose his starting job to injury, but he'll be on a shorter leash this season. I don't consider the Islanders a playoff lock and I do feel like they took a step back in the offseason. However, I still think they are a slight step ahead of these next three teams on paper, providing Tavares stays healthy. He's obviously the key to their success.
5) Carolina Hurricanes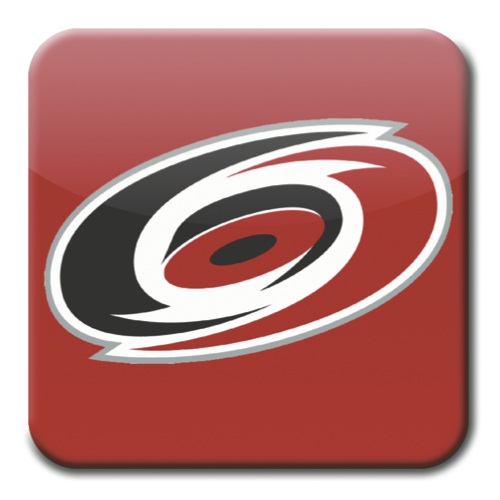 ANALYSIS: If both New York teams were to miss the playoffs, I could see the Hurricanes getting in. Carolina probably overachieved last season, but the Hurricanes have been one of the more improved teams this offseason and therefore should take another step forward. The roster is lacking in star power, but Ron Francis has built a four-line team up front and Bill Peters has them buying into a workmanlike approach. There is plenty of Finnish flair, especially after acquiring Teravainen and signing promising prospect Sebastian Aho. It'll be intriguing to see how those two fit in Carolina and what their upside will be on a projected line with Elias Lindholm. Jordan Staal and Victor Rask will be asked to play the tougher minutes against the division's elite talents, while Jeff Skinner will be an offensive catalyst wherever he slots in. The nice thing about newcomers Lee Stempniak and Viktor Stalberg is that they are versatile enough for any role. Carolina's defence will remain among the league's youngest but will have a year under its collective belt. Jaccob Slavin and Brett Pesce were surprisingly effective as rookies and may struggle to repeat those performances, but Noah Hanifin should only get better and Haydn Fleury might force his way onto the roster as well. If Cam Ward and Eddie Lack can keep the goals against down, the Hurricanes could finish where I have Columbus slotted. I see the Hurricanes trending up, but I'm not ready to declare them a playoff team just yet.
6) New York Rangers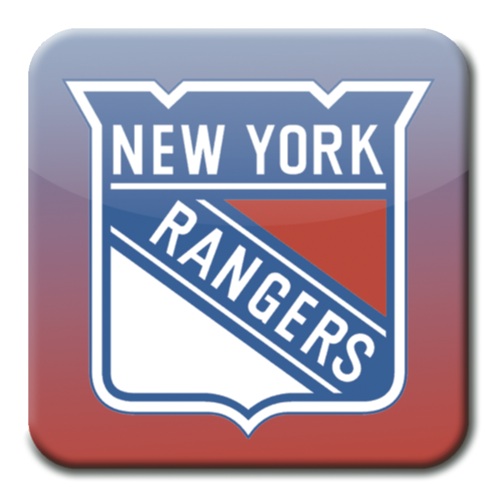 ANALYSIS: I see the Rangers trending down and potentially missing the playoffs, but not much is going to separate Nos. 3-7 in this division. Those five teams will likely be battling for two berths and something tells me the Rangers are going to get passed over. Call it a gut feeling, but I have the Blueshirts falling just short of a wild-card spot. If things start going south earlier in the season, Jeff Gorton could turn into a seller and transition toward a younger team. That youth movement sort of started this summer with the acquisition of Mika Zibanejad, who should fit in well with the likes of Chris Kreider, J.T. Miller and Kevin Hayes. They are all 25-and-under, all with good size and offensive upside. If only the defence had that kind of promise. The Rangers' back end is in shambles beyond captain Ryan McDonagh and will likely be their downfall unless Dan Girardi and Marc Staal rebound in a big way. The defence was to blame for Henrik Lundqvist getting lit up so badly in the playoffs, but the all-world goaltender also has his own bouncing back to do. Nick Holden and Adam Clendening aren't likely to be difference-makers on the blue line, so Lundqvist will need to be the last line of defence again. If he falters or begins to show his age, it'll be all downhill for the Rangers. It could also spell the end for Alain Vigneault in Manhattan.
7) Philadelphia Flyers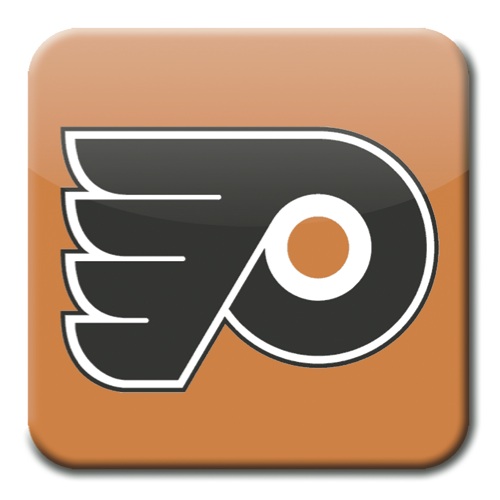 ANALYSIS: The Flyers outdid themselves by getting into the playoffs last season. It was a great accomplishment for rookie head coach Dave Hakstol, but it'll be a difficult feat to repeat with Ron Hextall staying the course on a patient building process. Philadelphia hasn't really been a player in free agency this offseason — aside from signing bottom-six winger Dale Weise — and that will hold the Flyers back with others opening their wallets to get better. There is a wave of young defencemen on the way, but will they arrive before the forward core is past its prime? Ivan Provorov could be this season's Shayne Gostisbehere, and Travis Sanheim, Samuel Morin and Philippe Myers won't be far behind. That group is eventually going to be the envy of the league. Goaltending should be a long-term strength for the Flyers too, with the likes of Anthony Stolarz, Alex Lyon, Carter Hart, Felix Sandstrom and Matej Tomek all in the system. They all have starter potential once Steve Mason and Michal Neuvirth move on, but that battle will be one to watch this season after Neuvirth took over in impressive fashion during the playoffs. The challenge for the Flyers will be bridging that age gap, with top forwards Claude Giroux, Jakub Voracek and Wayne Simmonds all inching closer to 30. With the right mix, Philadelphia could push for the playoffs again this season and for the foreseeable future.
8) New Jersey Devils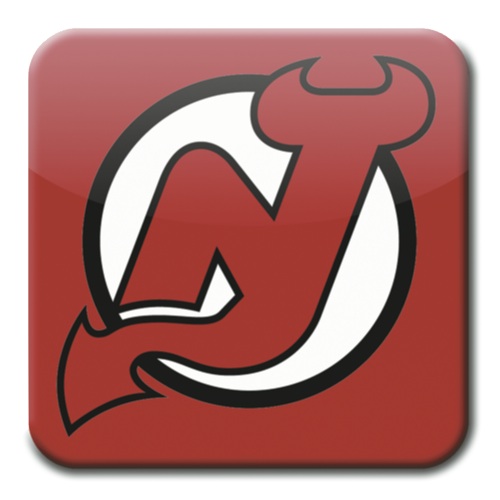 ANALYSIS: Taylor Hall could be going from one last-place team to another. There, I said it. I just don't see any way the Devils aren't a lottery team this season. They were the lowest-scoring team in the league last season and Hall will help in that department, but only marginally. Pavel Zacha might provide a bit of a boost as a rookie too, but their combined impact won't get the Devils out of the bottom-five in the goals-for category. More concerning is New Jersey's defence. It's in shambles and has to be ranked dead-last on paper right now. Maybe Ray Shero makes a couple late additions through signings or tryouts — say James Wisniewski and Dennis Seidenberg — but even still, the Devils are going to miss Adam Larsson immensely. Likely as much, if not more than the Oilers will miss Hall. As of now, Larsson's replacement on the roster is Brandon Gormley on a two-way contract or prospect Steven Santini, who made his NHL debut in New Jersey's regular-season finale. Depth is a big-time problem on the back end. Fortunately for the Devils, they have an all-world goalie in Cory Schneider, who will be capable of bailing out those young, mistake-prone defenders more often than not. John Hynes really impressed me as a rookie head coach last season as well and seemed to get the most out of his mediocre-at-best roster. Perhaps the Devils overachieve again and wind up with a middle-of-the-pack finish, but they can't expect to make the playoffs with the current group. No way, no how. Imagine if Schneider suffered a long-term injury? Yikes.
---
Atlantic Division
1) Tampa Bay Lightning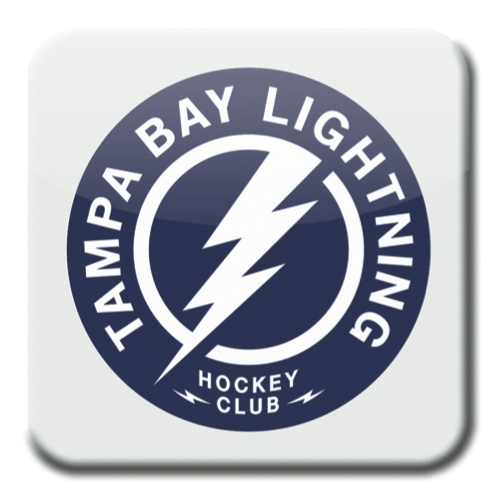 ANALYSIS: Sorry Florida, this is the team to beat in the Atlantic. The Lightning should dominate their divisional foes and thus be right up there with Washington and San Jose atop the overall standings. I'd be a bit shocked if those teams didn't finish 1-2-3 in total points at season's end. Steve Yzerman worked his magic to re-sign Steven Stamkos at a very reasonable rate, then locked up Victor Hedman long-term as well. Nikita Kucherov is next on Yzerman's to-do list, but the core for this window-to-win remains in place for the coming season. The big question mark is the goaltending and the status of Ben Bishop. He'll be an unrestricted free agent next summer and will likely price himself out of Tampa Bay with another Vezina-calibre season. However, most assume Bishop will be gone sooner than later, with the Lightning also signing his heir apparent, Andrei Vasilevskiy, to a three-year contract extension this summer. That could become a distraction if it lingers too long and develops into a controversy. Nevertheless, the Lightning are loaded up front thanks to Jonathan Drouin's surprising playoff emergence and the rest of the returning cast. The defence is in good shape too and I don't see any real holes in this roster unless Bishop is traded and Vasilevskiy fails to handle the starter's workload, but I don't see that being an issue. Jon Cooper's team remains a legit Cup contender.
2) Montreal Canadiens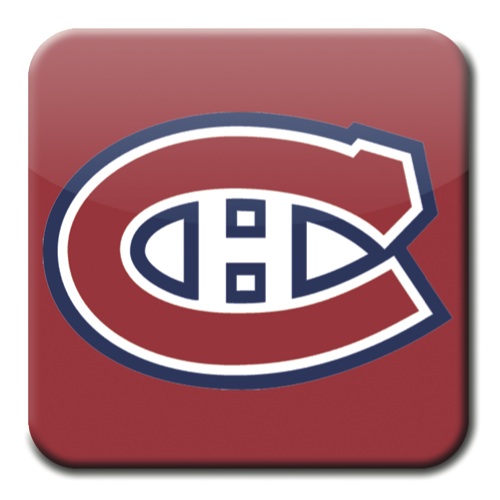 ANALYSIS: Two words, Carey Price. This ranking hinges on the league's best goalie being healthy and returning to form for the duration of the season. The Canadiens were topping the overall standings through the first 10 games of last season thanks to Price, but when he went down, the team tumbled to miss the playoffs. Montreal imploded in what was a disgraceful second half. Marc Bergevin stuck by coach Michel Therrien but smartly hired Kirk Muller as a fallback option should the Habs stumble out of the gate this season. Instead of firing Therrien, Bergevin shook up the roster by trading fan favourite Subban for Weber, while also acquiring Andrew Shaw from Chicago and signing Alexander Radulov out of the KHL. The latter could be another failed experiment, like fellow Russian Alex Semin last season, but could also give the Canadiens a game-breaking top-six forward. Montreal should be more dangerous offensively, especially if Alex Galchenyuk continues to develop, and all those additions — mainly Muller and Weber — should bolster the power play too. Weber's defensive abilities came under fire in the fallout of that blockbuster, but I feel those concerns are overblown. In saying that, Price will get a workout on a nightly basis behind this version of Montreal's defence, which still includes an aging Andrei Markov as Weber's presumed partner, plus promising puck-movers Nathan Beaulieu and Mark Barberio, along with the reliable Jeff Petry and the physical Alexei Emelin. That's not an awful group, but it's not amazing either, which leaves the door open for Mikhail Sergachev, this year's first-round pick, to potentially crack the roster. With Price backstopping them, it should be plenty good enough to make the playoffs.
3) Florida Panthers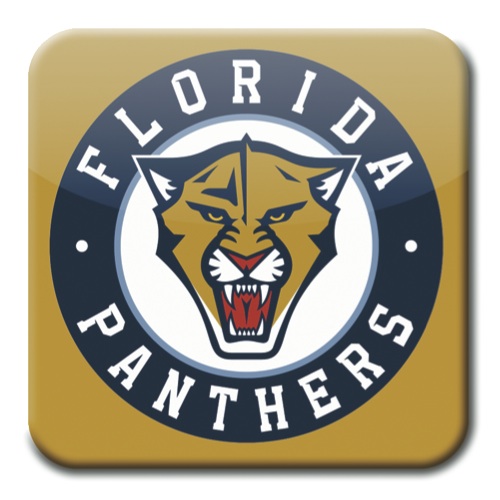 ANALYSIS: Nobody predicted the Panthers to win the Atlantic last season — barely anybody predicted Florida to even make the playoffs — and I'm not predicting a repeat division title. I do feel the Panthers overachieved in 2015-16 but, in saying that, I also feel Florida has the potential to be a better team in 2016-17. A better team that finishes where it probably should have last season. Despite that surprising success, new GM Tom Rowe is putting his stamp on the Panthers this offseason by overhauling the defence. Gone are Brian Campbell, Erik Gudbranson, Dmitry Kulikov and Willie Mitchell. They are being replaced by Keith Yandle, Jason Demers, Mark Pysyk and a full season of Michael Matheson. Aaron Ekblad, Alex Petrovic and Jakub Kindl likely round out the blue line, with Linus Hultstrom and Ian McCoshen among the potential call-ups. That's arguably a top-10 group across the league and likely an improvement over last season, though it may take some time to gel with so many new faces and pairings. James Reimer was signed to solidify Florida's goaltending and he might be the opening-night starter if Roberto Luongo hasn't recovered from offseason hip surgery. Luongo is 37 years old, so the Panthers could find themselves relying on Reimer and perhaps even Reto Berra more than former backup Al Montoya in years past. Luongo was key to Florida's success, so if he's limited this season or endures struggles, that could be a setback for the Panthers. Up front, Jaromir Jagr is another guy who seemingly has to slow down one of these years. He's 44 and continues to be a top-line winger, but Jagr could start trending down this season too. Even still, that should be offset by the continued development of Aleksander Barkov, Jonathan Huberdeau and Vincent Trocheck. That trio will play a huge part in Florida's success this season, with Jussi Jokinen, Reilly Smith and Nick Bjugstad expected to be complementary pieces in the top nine. It'll be interesting to see how newcomers Jared McCann, Colton Sceviour and Jonathan Marchessault fit in with Florida. Derek McKenzie and Shawn Thornton still have grinder roles, and Dave Bolland could be a boost from within if he ever gets healthy again. Gerard Gallant has done a stellar job coaching this team, so even if Florida falls back to earth a bit this season, the Panthers shouldn't fall out of the playoff picture.
4) Ottawa Senators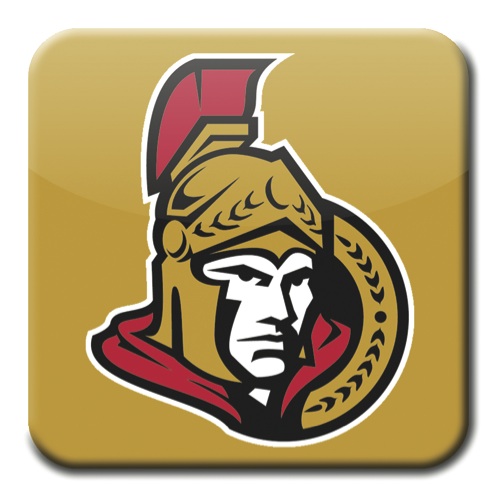 ANALYSIS: When I started these predictions, I really didn't anticipate Ottawa being a playoff team. However, the more I looked at the Senators' roster, the more I liked it. Combined with the coaching changes, bringing in Guy Boucher and Marc Crawford, I now feel this team has the potential to make some noise in the East and, yes, make the playoffs. Erik Karlsson may not have won another Norris Trophy last season, but he's still the league's best offensive defenceman and a gamebreaker for the Sens. A full season of Dion Phaneuf — as Karlsson's partner or otherwise — should give Ottawa's blue line a nice boost. Cody Ceci and Chris Wideman both had impressive showings at the world championship and could build off that to become bigger contributors for the Senators. Marc Methot and Mark Borowiecki round out the above-average back end in shutdown roles. If the Sens are going to return to the postseason, Craig Anderson and Andrew Hammond will need to be above average in goal as well. Both have been stellar in spurts, but this will need to be a sustained effort from start to finish. Ottawa is fairly deep at forward despite lacking in star power up front. The top six could be quite potent with Derick Brassard joining Kyle Turris down the middle, flanked by Bobby Ryan, Mark Stone, Mike Hoffman and one of Curtis Lazar, Nick Paul or Clarke MacArthur, if healthy. Zack Smith and Jean-Gabriel Pageau provide quality centre depth, with Chris Kelly and Chris Neil providing a veteran presence for the bottom six. Forward prospects Ryan Dzingel, Matt Puempel and Francis Perron are capable call-ups too. The Sens seem to be flying under the radar for most, but Ottawa has the makings of a playoff team as long as it gets playoff-calibre goaltending.
5) Buffalo Sabres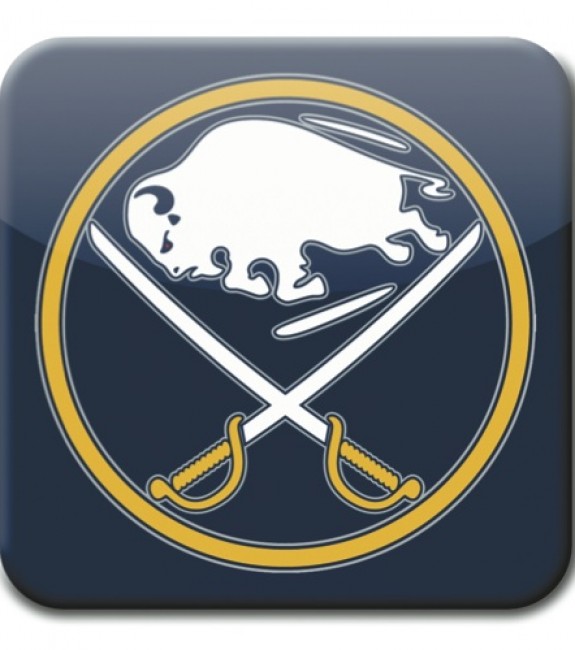 ANALYSIS: Here's another team on the rise that could breakthrough with good health and a little luck. Most importantly, the Sabres need a healthy season from Robin Lehner and for him to blossom into a No. 1 netminder the way Schneider has in New Jersey. If that happens, Buffalo will be knocking on the playoff door. The Sabres also need Evander Kane to bounce back from his offseason drama the way Ryan O'Reilly did last season. If Kane can play up to his on-ice abilities, if Matt Moulson can rebound from his abysmal campaign, and if Tyler Ennis can overcome his concussion issues, the Sabres will be able to roll three scoring lines for the first time in a long time. Kyle Okposo is going to give Buffalo a big boost on the top line, potentially with O'Reilly and Kane. Jack Eichel and Sam Reinhart developed chemistry as rookie linemates and both should take another step as sophomores. Zemgus Girgensons, Marcus Foligno, Johan Larsson, Brian Gionta and the likes of Nicolas Deslauriers, Hudson Fasching, Justin Bailey and Derek Grant will compete for bottom-six roles come training camp. Don't rule out 2016 first-rounder Alexander Nylander from cracking the opening-night roster, and don't forget the Sabres currently own Vesey's rights and could still end up signing him too. Defensively, there are more question marks with Cody Franson also needing to bounce back and Zach Bogosian needing to stay healthy. Rasmus Ristolainen broke out in a big way last season and is well on his way to becoming one of the league's premier pointmen. Ristolainen will likely be paired with Kulikov to start this season and that partnership has plenty of potential, as does Jake McCabe in a second-pairing role. Josh Gorges will continue to be Mr. Reliable on the back end, with Casey Nelson pushing for playing time and Justin Falk providing a physical presence when needed. The future is bright for Buffalo, but there are still too many "ifs" in the present to slot the Sabres into a playoff spot.
6) Toronto Maple Leafs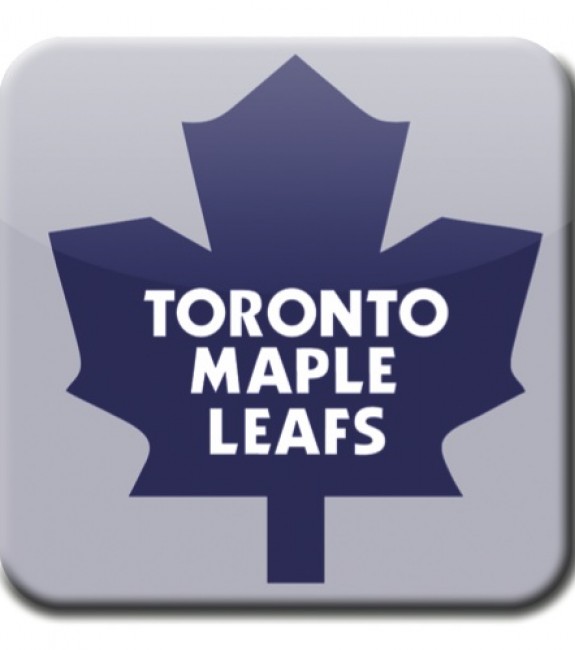 ANALYSIS: Speaking of teams on the rise, the Leafs fit that bill too. They are another potential suitor for Vesey but will have an influx of young talent regardless, with No. 1 overall pick Auston Matthews and recent top-10 picks William Nylander and Mitch Marner projected to make the roster. Toronto will be an exciting team to watch offensively, with as many as 10 other youngsters competing for a couple spots, including Connor Brown, Zach Hyman, Kerby Rychel, Kasperi Kapanen, Nikita Soshnikov, Brendan Leipsic, Josh Leivo, Byron Froese, Tobias Lindberg and Andreas Johnson. Adding Vesey to that mix would make for more healthy competition. James van Riemsdyk's recovery from a broken foot could be a concern, but if he's healthy, along with Joffrey Lupul and Milan Michalek, that makes the Leafs a more veteran group up front. Nazem Kadri and Tyler Bozak will be asked to insulate Matthews and take some of the pressure off him — at least in the early stages — while Leo Komarov, Matt Martin, Brooks Laich, Peter Holland and Colin Greening will provide protection and contribute in checking roles. Toronto's biggest offseason upgrade in is in goal, acquiring Andersen from Anaheim, though the search for his backup is ongoing. The defence is still underwhelming and will likely hold the Leafs back, with Morgan Rielly and Jake Gardiner the most notable names on the back end. Matt Hunwick and Roman Polak are the only 30-plus veterans, but neither of them should be logging top-four minutes. So Toronto will be counting on younger talents like Martin Marincin, Connor Carrick, Nikita Zaitsev and Frank Corrado to flush out the blue line, barring a late free-agent signing like Kris Russell, Kyle Quincey or Dennis Seidenberg. Mike Babcock coaches to win and although the Leafs don't want to rush their prospects, you get the sense that the best players are going to play starting this season. There will be rookie mistakes, but there should be significant progress too, especially if Andersen excels as the last line of defence. A playoff berth is probably still out of reach, but a middle-of-the-pack finish seems plausible.
7) Detroit Red Wings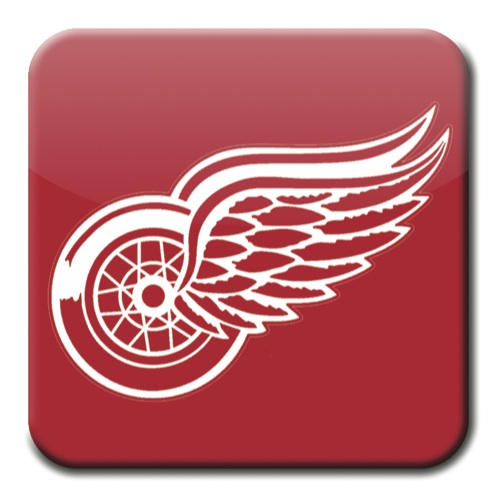 ANALYSIS: The streak is over — for real this time. The Red Wings' record of 25 straight playoff appearances is coming to an end in 2016-17. I had Detroit on the outside looking in for my offseason predictions last year too but decided to give that franchise the benefit of the doubt for my preseason edition. The Wings did end up sneaking in but were an easy out for Tampa Bay, which proved to be the end of an era with Pavel Datsyuk returning to Russia this summer. Henrik Zetterberg also struggled to produce in the postseason, and the rest of that old guard is on its last legs too, with Johan Franzen likely facing retirement from concussions and Niklas Kronwall not the same player now that he has a wonky knee. Jimmy Howard is in limbo, with Ken Holland looking to trade the veteran goaltender but not finding any takers to date. The next wave of talent really needs to step to the forefront this season if the Wings stand any chance of making the playoffs. Gustav Nyquist, Tomas Tatar, Riley Sheahan, Tomas Jurco and Teemu Pulkkinen need to become impact players. Dylan Larkin needs more of the same from his rookie season and then some. Andreas Athanasiou, Anthony Mantha, Tomas Nosek and Tyler Bertuzzi need to push for roster spots and increase their roles as the season progresses. The Wings did sign Frans Nielsen and Thomas Vanek as veteran forwards but missed out on some of the bigger fish. Justin Abdelkader, Luke Glendening, Darren Helm and Drew Miller provide depth up front, but that forward group as a whole isn't going to 'wow' anybody. It's much the same story on the back end, where the likes of Danny DeKeyser, Brendan Smith, Xavier Ouellet, Alexey Marchenko and Ryan Sproul need to take their respective games to another level. Mike Green, Kronwall and Jonathan Ericsson need to be better too. Across the board, the Wings need more from everybody to get back to where they always seem to end up. Petr Mrazek could potentially backstop Detroit to yet another playoff berth, but Jeff Blashill's team is looking like a long-shot at this point.
8) Boston Bruins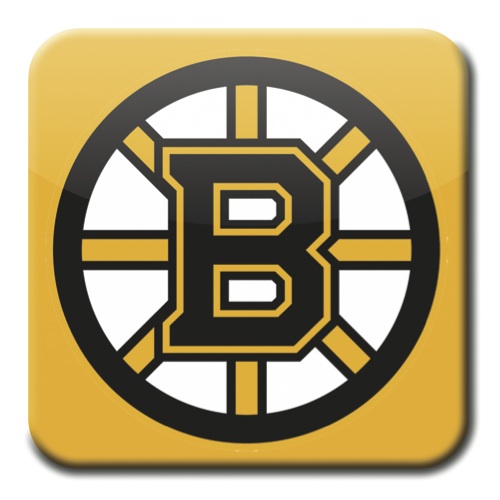 ANALYSIS: I've been wrong before, but I feel like this is the season the bottom falls out on the Bruins. Their defence, as it stands, is among the league's worst and Zdeno Chara is no longer an elite top-pair guy. John-Michael Liles' best-before date has long since passed too. Torey Krug is now Boston's best blueliner, and it desperately needs one or both of Colin Miller and Joe Morrow to emerge as top-four options. Adam McQuaid and Kevan Miller are similar shutdown types, but prospect Brandon Carlo might be better than both of them in that role coming out of training camp. Matt Grzelcyk is turning pro too as another promising prospect on the back end, with Jakub Zboril and Jérémy Lauzon likely to follow next season. It is this season that is the problem for the Bs, and it'll probably cost Claude Julien his job. Poor Tuukka Rask has to play behind that shoddy defence, which is going to bleed scoring chances and perhaps make him appear washed up. Boston was hoping to add the hometown kid, Vesey, to its forward group, but the latest reports no longer have the Bruins as a likely candidate to land him. We'll find out where Vesey's going soon enough — he's eligible to sign as early as Monday — but my guess is he'd rather go to a contender and realizes Boston is trending toward a rebuild right now. In saying that, the Bruins still have Patrice Bergeron and Brad Marchand on the top line, with David Krejci and David Pastrnak on the second line. They signed a third David, Backes, who will likely slot in somewhere in the top six, along with either Matt Beleskey or AHL scoring sensation Frank Vatrano. Ryan Spooner, Jimmy Hayes, Riley Nash and Seth Griffith should also chip in offensively, and a forward prospect like Austin Czarnik, Peter Cehlarik, Danton Heinen or Noel Acciari could crack the roster if Vesey isn't in the cards. Alex Khokhlachev went home to Russia, but Tyler Randell is still around as a rambunctious enforcer. I don't see the Bruins staying down for long with the way Don Sweeney has been stockpiling prospects — granted his drafting has left a lot to be desired — but I do see this being a down year for Boston.
---
2016-17 Stanley Cup Prediction
All things considered, I feel like this could be the year Washington gets over the playoff hump and comes out of the East. I really do like San Jose's chances of repeating as the West representatives. Should the Capitals and Sharks clash in the Stanley Cup Final, I'd pick Washington over San Jose in seven games to give the East its second straight championship following a run of four in a row for the West.
My 2015-16 prediction had the Anaheim Ducks defeating the Tampa Bay Lightning in six games for hockey's holy grail, and I also had the Ducks as my Presidents' Trophy winners. Those picks obviously blew up in my face, so here's hoping for a better showing in 2016-17.
---
2015-16 Predictions Revisited
For those wanting a closer look at last year's predictions and how I fared, here are the official NHL standings with the adjustments from my offseason and preseason predictions (in that order) in parenthesis:
Western Conference
1) Dallas Stars (+6, +7)
2) Anaheim Ducks (-1, -1)
3) St. Louis Blues (+1, +2)
4) Chicago Blackhawks (-2, -2)
5) Los Angeles Kings (-2, -1)
6) San Jose Sharks (+5, +3)
7) Nashville Predators (+1, =)
8) Minnesota Wild (-3, -5)
9) Colorado Avalanche (+3, +2)
10) Arizona Coyotes (+4, +4)
11) Winnipeg Jets (-2, +1)
12) Calgary Flames (-6, -6)
13) Vancouver Canucks (=, =)
14) Edmonton Oilers (-4, -4)
---
Eastern Conference
1) Washington Capitals (+1, +1)
2) Florida Panthers (+6, +8)
3) Pittsburgh Penguins (+2, +3)
4) New York Rangers (=, =)
5) New York Islanders (-2, -2)
6) Tampa Bay Lightning (-5, -5)
7) Philadelphia Flyers (+2, +2)
8) Detroit Red Wings (+1, -1)
9) Boston Bruins (+4, +4)
10) Carolina Hurricanes (+4, +6)
11) Ottawa Senators (=, +1)
12) New Jersey Devils (+4, +2)
13) Montreal Canadiens (-6, -5)
14) Buffalo Sabres (-2, -3)
15) Columbus Blue Jackets (-9, -10)
16) Toronto Maple Leafs (-1, -1)
---
Western Conference
1) Anaheim Ducks
2) Chicago Blackhawks
3) Los Angeles Kings
4) St. Louis Blues
5) Minnesota Wild
6) Calgary Flames
7) Dallas Stars
8) Nashville Predators
9) Winnipeg Jets
10) Edmonton Oilers
11) San Jose Sharks
12) Colorado Avalanche
13) Vancouver Canucks
14) Arizona Coyotes
---
Eastern Conference
1) Tampa Bay Lightning
2) Washington Capitals
3) New York Islanders
4) New York Rangers
5) Pittsburgh Penguins
6) Columbus Blue Jackets
7) Montreal Canadiens
8) Florida Panthers
9) Philadelphia Flyers
10) Detroit Red Wings
11) Ottawa Senators
12) Buffalo Sabres
13) Boston Bruins
14) Carolina Hurricanes
15) Toronto Maple Leafs
16) New Jersey Devils
---
Western Conference
NOTE: Adjustment from offseason predictions in parenthesis:
1) Anaheim Ducks (=)
2) Chicago Blackhawks (=)
3) Minnesota Wild (+2)
4) Los Angeles Kings (-1)
5) St. Louis Blues (-1)
6) Calgary Flames (=)
7) Nashville Predators (+1)
8) Dallas Stars (-1)
9) San Jose Sharks (+2)
10) Edmonton Oilers (=)
11) Colorado Avalanche (+1)
12) Winnipeg Jets (-3)
13) Vancouver Canucks (=)
14) Arizona Coyotes (=)
---
Eastern Conference
1) Tampa Bay Lightning (=)
2) Washington Capitals (=)
3) New York Islanders (=)
4) New York Rangers (=)
5) Columbus Blue Jackets (+1)
6) Pittsburgh Penguins (-1)
7) Detroit Red Wings (+3)
8) Montreal Canadiens (-1)
9) Philadelphia Flyers (=)
10) Florida Panthers (-2)
11) Buffalo Sabres (+1)
12) Ottawa Senators (-1)
13) Boston Bruins (=)
14) New Jersey Devils (+2)
15) Toronto Maple Leafs (=)
16) Carolina Hurricanes (-2)
Larry Fisher is a senior writer and head scout for The Hockey Writers, having been an at-large contributor for THW since August 2014. Fisher covers both the NHL and the WHL, specializing in prospects and NHL draft content, including his annual mock drafts that date back to 2012. Fisher has also been a beat writer for the WHL's Kelowna Rockets since 2008, formerly working as a sports reporter/editor for The Daily Courier in Kelowna, British Columbia, Canada from 2008-2019. Follow him on Twitter: @LarryFisher_KDC.