So who's going to make the playoffs in 2015-16? That's the million-dollar question, and picking those eight teams ­— in either conference — might be more difficult than picking the seven lotto numbers necessary to strike it rich.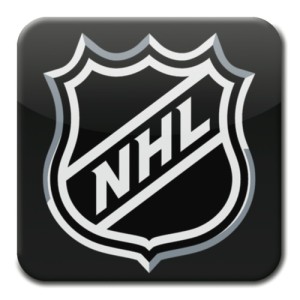 Heck, if you can correctly predict six out of eight at this point, you deserve some sort of consolation prize.
Granted, it is mid-July and a lot can change between now and early October when the puck drops — in terms of player movement and roster make-up — but this is a daunting challenge regardless of the date on the calendar.
Some will say it is too early to look ahead with most teams still having a few holes to plug and some prominent free agents remaining in limbo. But, by and large, what we see now is what we'll get when the season opens.
With parity more prevalent than ever, optimism is high for almost every fan base, but only 16 teams will get to experience playoff hockey come spring. There are always surprises — Colorado two years ago and Calgary this past season — and underlying circumstances such as injuries to key players, so these predictions are far from an exact science. You base them on paper, but that can get crumpled into a ball sooner than later. Everyone has their own opinions, their own gut feelings on which teams will make the cut. Here are mine as of July 19th, which I'll be sure to revisit, or revise, towards the end of September:
Western Conference
1) Anaheim Ducks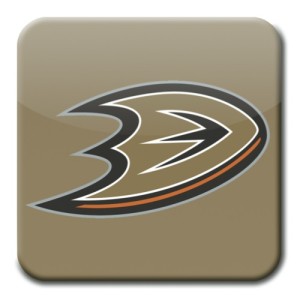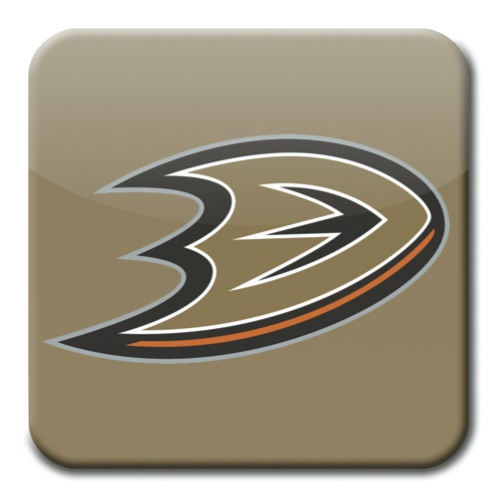 ANALYSIS: They are loaded for a Cup run and could be considered the early Cup favourites in my opinion. Deep at every position and yet relatively young throughout, the Ducks will be the team to beat in the West for the next few seasons. Anaheim had the cap space to add five players who could make significant impacts in Chris Stewart, Carl Hagelin, Shawn Horcoff, Kevin Bieksa and Anton Khudobin. There are no real weaknesses on this roster, so I have the Ducks as frontrunners for the Presidents' Trophy.
2) Chicago Blackhawks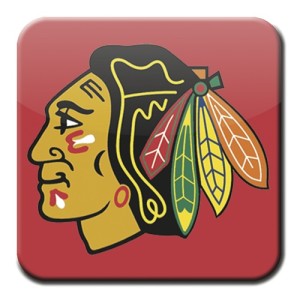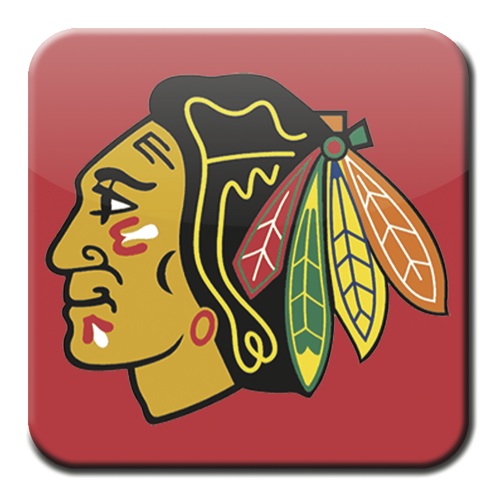 ANALYSIS: Change can be refreshing and that's how I feel the Blackhawks will approach next season. I don't foresee much of a Stanley Cup hangover, but it may take a while to hit their stride with several newcomers in the fold. Gone are Patrick Sharp, Brandon Saad, Brad Richards, Antoine Vermette and Johnny Oduya, but Stan Bowman has already acquired suitable replacements for the most part in Artem Anisimov, Marko Dano, Ryan Garbutt and Trevor Daley, plus Russian free-agent signings Artemi Panarin and Viktor Tikhonov. Bowman still has to make another salary dump — likely one of Bryan Bickell or Kris Versteeg — but the Blackhawks should be in good shape for another deep playoff run despite all their turnover.
3) Los Angeles Kings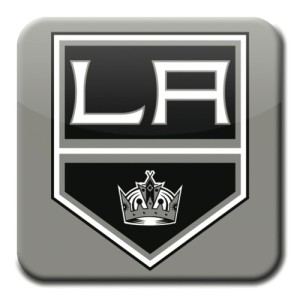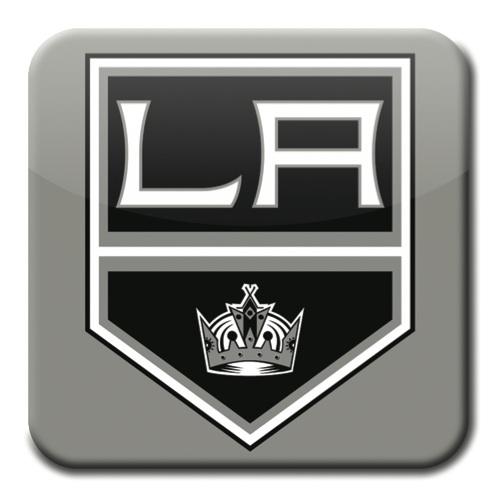 ANALYSIS: These guys needed a rest and they got that reboot by missing the playoffs. They also got a big boost by acquiring Milan Lucic, an upgrade over the departed Justin Williams. The entire roster will be looking to prove themselves, so motivation shouldn't be an issue next season. I'm expecting the Kings to make the playoffs with relative ease.
4) St. Louis Blues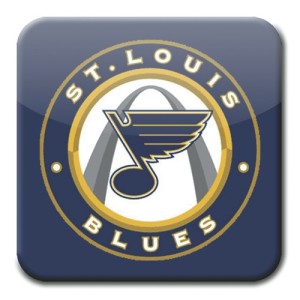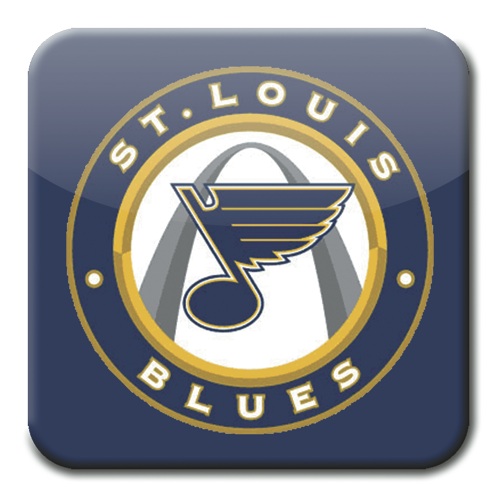 ANALYSIS: I could see this team taking a slight step backwards, but it is still a playoff team and likely an upper-echelon team in the West. Even without T.J. Oshie, the Blues boast one of the deeper forward groups in the league and should score enough to secure home-ice advantage in the first round of playoffs. If Jake Allen establishes himself as an elite starting goalie, St. Louis could be pushing Anaheim for top spot in the conference. But the Blues might also pace themselves a bit in the regular season to save their best for the playoffs for a change. The Blackhawks did that this past season and look where it got them.
5) Minnesota Wild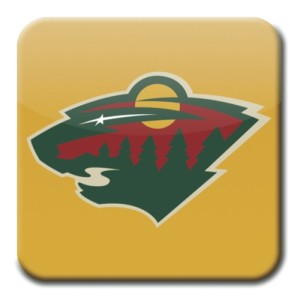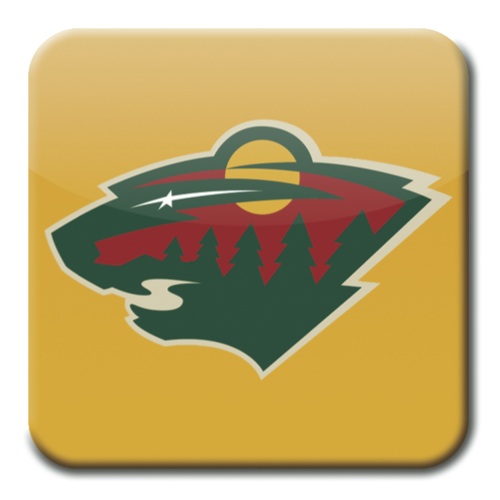 ANALYSIS: Much will hinge on Devan Dubnyk's goaltending, but if he can play anywhere near as good as he did down the stretch, then the Wild should continue to trend upward. This is a good team on paper and Mikael Granlund is bound to break out one of these years. Assuming he does, the Wild will be a fun team to watch and a scary team to play against, especially come playoffs.
6) Calgary Flames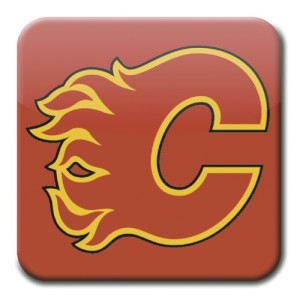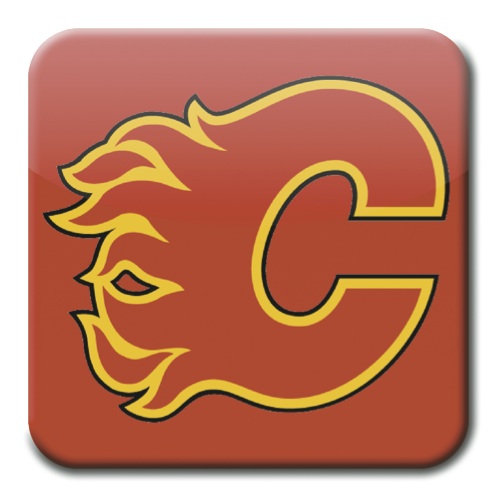 ANALYSIS: This team overachieved and was destined to take a step back. That is, until it took a step forward with the additions of Dougie Hamilton and Michael Frolik. Add in a full season of Sam Bennett and the Flames should stay in the playoff mix. Calgary isn't a lock to make the post-season, but assuming its goaltending is adequate again, I like the Flames' chances.
7) Dallas Stars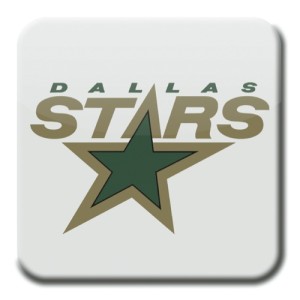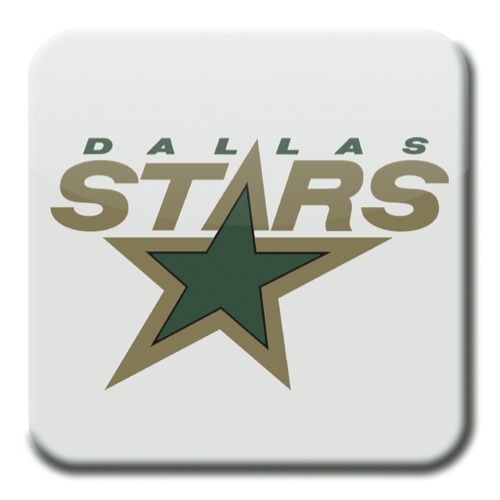 ANALYSIS: This is a team on the rise, but how far it climbs is a matter of debate. Some see a Cup contender with the additions of Sharp, Oduya and Antti Niemi, while others still see the Stars on the playoff bubble. I'm somewhere in the middle, but I do think Dallas has done enough to get into the post-season. The Stars need Jamie Benn and Tyler Seguin to pick up where they left off, and for Kari Lehtonen or Niemi to step up in goal. That shouldn't be too much to ask, and playoffs should certainly be the expectation in Big D.
8) Nashville Predators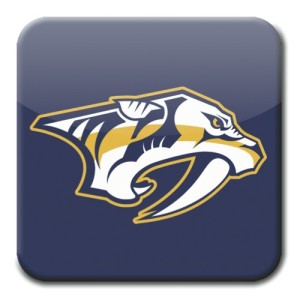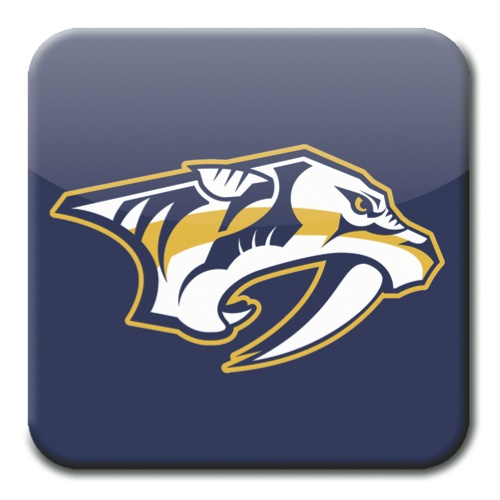 ANALYSIS: A relatively quiet off-season, adding only Barret Jackman and Cody Hodgson to date, has the Predators hoping the status quo will be enough to stay in the playoffs. Nashville will be counting on internal growth and praying that Pekka Rinne stays healthy. Several teams will be nipping at their heels, but the Preds should be able to fend them off when push comes to shove.
 9) Winnipeg Jets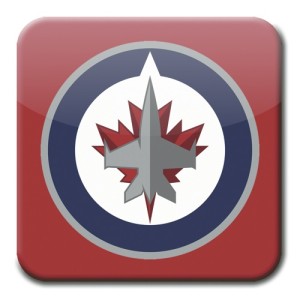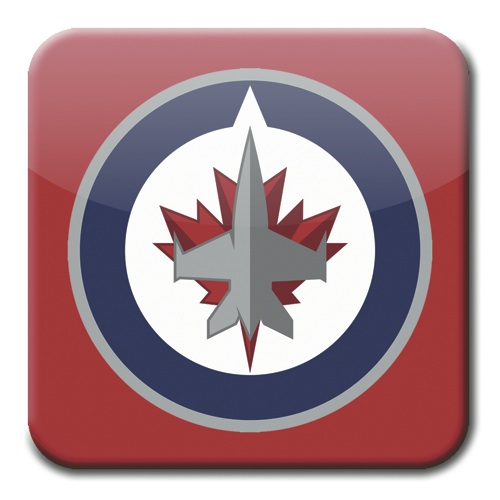 ANALYSIS: They gave Manitoba a brief taste of playoff hockey in a first-round sweep at the hands of Anaheim and will be hungry for more. But the Jets will have their work cut out for them after a lackadaisical off-season. They got Alexander Burmistrov back from Russia and could end up getting an offensive jolt from rookie Nikolaj Ehlers, but those are both big "ifs" at this point. Also still iffy is Winnipeg's goaltending with Ondrej Pavelec and Michael Hutchinson, so if there is a team to fall out of the playoff picture, it just might be the Jets. I have them getting surpassed by the Stars in one of only two changes from one year to the next.
10) Edmonton Oilers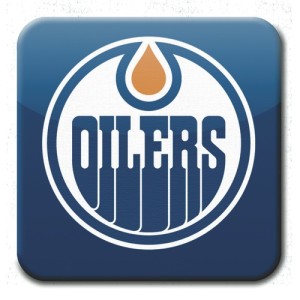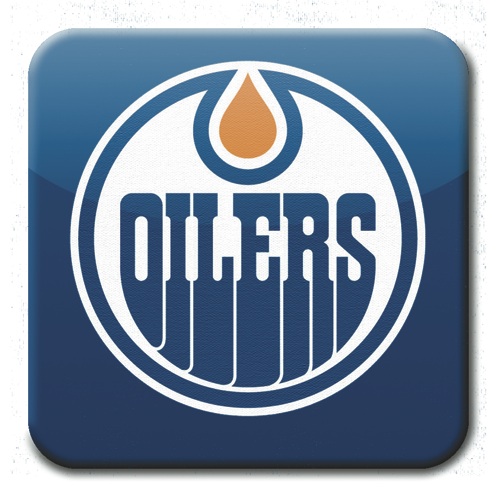 ANALYSIS: Connor McDavid and Cam Talbot, those are the two names to watch closely in Oil Country. If they live up to the hype, the Oilers could finish ahead of the rival Flames and steal their playoff spot. McDavid is a generational talent and should adjust to NHL competition fairly quickly, which will have him in the running for the Calder Trophy as rookie of the year. Talbot has been stellar in a brief sample size with the Rangers, but now he's being asked to backstop Edmonton's shoddy-but-improving defence. Edmonton's success, or lack thereof, will depend on its start and how fast the chemistry develops under new coach Todd McLellan. If the Oilers come out firing on all cylinders, then look out, but even if it takes them time to get up to speed, they should no longer be a lottery team.
11) San Jose Sharks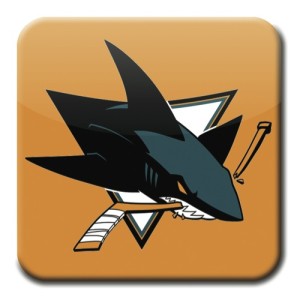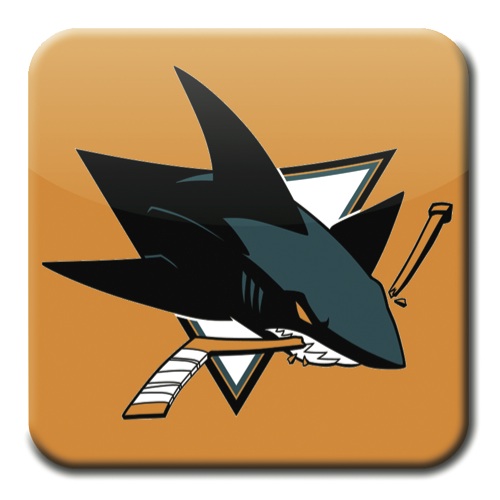 ANALYSIS: It appears Doug Wilson is attempting to reload rather than rebuild, which could blow up in his face. The Sharks traded away their first-round pick for relatively unproven goaltender Martin Jones, so they are forced to stay in win-now mode under new coach Peter DeBoer. San Jose signed Paul Martin to shore up the defence and Joel Ward to beef up the forwards, but that roster still doesn't scream playoff team to me. I could be wrong, but I see the Sharks on the outside looking in again.
12) Colorado Avalanche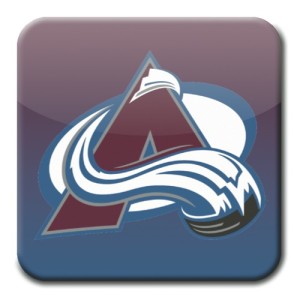 ANALYSIS: This is going to be one of the more intriguing teams heading into the season. Nathan MacKinnon is almost certainly going to bounce back from his sophomore slump and a healthy Semyon Varlamov could make a world of difference too. The Avs will miss Ryan O'Reilly, but Carl Soderberg and Mikhail Grigorenko should be able to offset that loss, while Nikita Zadorov could give the blue line a real shot in the arm. Colorado might surprise in a good way again, but I think the Avs are still a couple of years away from returning to the playoffs.
13) Vancouver Canucks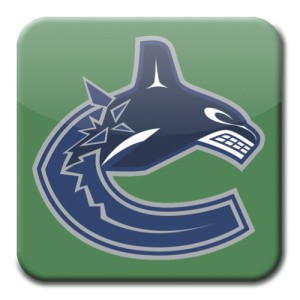 ANALYSIS: Jim Benning has done a whole lot of nothing this off-season, aside from cleaning out his front-office staff. Granted, there are still some available free agents who could change my tune on the Canucks, but right now I see this team plummeting toward the West basement. That might be Benning's plan, to do a full rebuild through drafting and developing, but would that mean asking the Sedin twins to waive their no-trade clauses sooner than later? Anything is possible and that is a situation worth monitoring, especially if the Canucks are nowhere near the playoffs.
14) Arizona Coyotes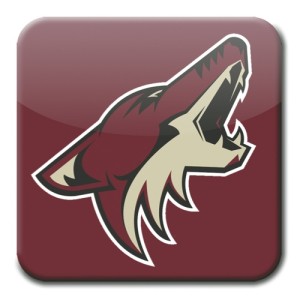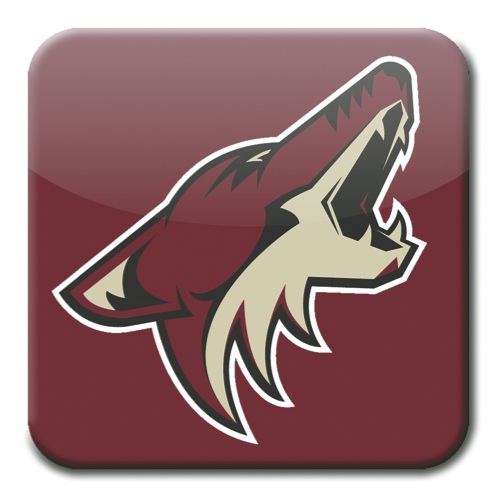 ANALYSIS: This is probably the only placement we can all agree on, with the Coyotes positioning themselves for the best chance at projected first overall pick Auston Matthews. The Arizona native is just what this franchise needs, somebody to take the torch from Shane Doan, who is on his last legs and likely to be moved to a contender at the trade deadline. Unless Mike Smith returns to form and ruins that master plan, the Coyotes shouldn't make a whimper let alone a howl this season.
 Eastern Conference
1) Tampa Bay Lightning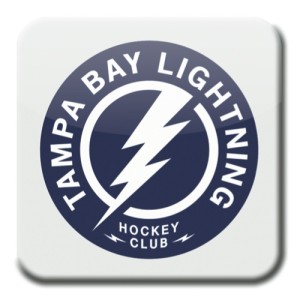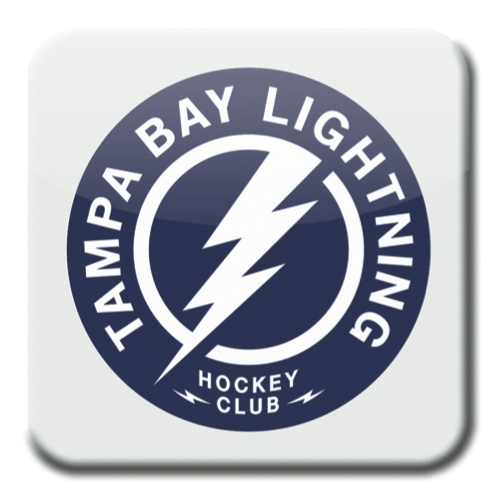 ANALYSIS: Their coming-out party is just beginning. They are essentially returning their entire team and Jonathan Drouin is likely going to take a big leap in production. Steven Stamkos needs to get a contract extension in place prior to the season to avoid that distraction as a potential unrestricted free agent next summer, but that shouldn't be an issue and he should continue to grow into one of the game's best leaders. We almost saw a Ducks-Lightning final this year and it is definitely a possibility again going forward.
2) Washington Capitals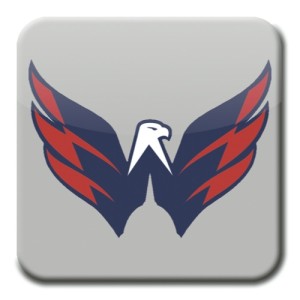 ANALYSIS: Another team that will be buoyed by young talent, with Evgeny Kuznetsov getting better by the day. The Capitals need to get a deal done with Braden Holtby, preferably avoiding arbitration with a long-term pact. The additions of Oshie and Justin Williams should solidify their top-six forwards, and Washington's defence is deep enough to absorb the loss of Mike Green. The Capitals are sort of the Blues of the East, strong on paper but struggling to get over the hump come playoffs. That said, this really could be Washington's year.
3) New York Islanders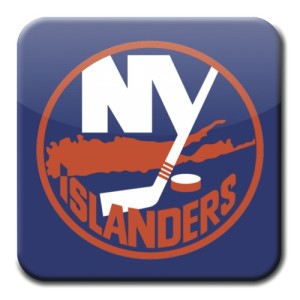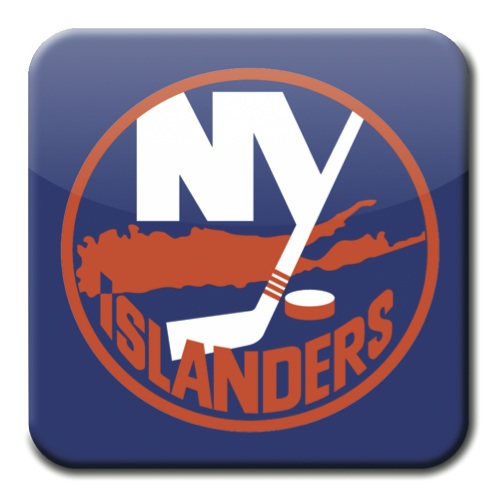 ANALYSIS: Garth Snow was wheeling and dealing at the draft but has been mostly a bystander in free agency thus far. He hasn't had to make any moves or alter his core after sweeping changes last season landed him a pair of top defencemen in Johnny Boychuk and Nick Leddy, plus a starting goaltender in Jaroslav Halak. It is a youthful group with significant upside and the potential to be Cup contenders before long. At worst, the Islanders are a playoff fixture for the foreseeable future.
4) New York Rangers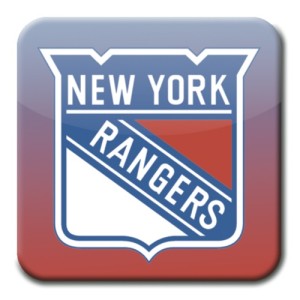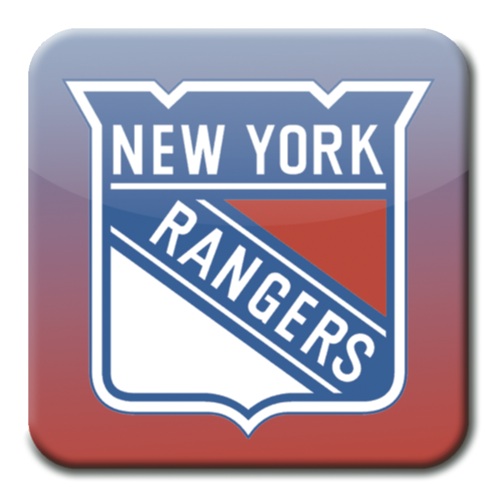 ANALYSIS: These guys aren't going away any time soon and should be considered playoff locks again. Derek Stepan's arbitration hearing, if it comes to that, could create a salary-cap crunch going forward, but the Rangers should be able to make ends meet. Rick Nash might not repeat his 42-goal season, but guys like Chris Kreider and Kevin Hayes should be able to make up the difference. Their defence is among the league's best and as long as Henrik Lundqvist is between the pipes, the Rangers will be contenders come playoffs.
5) Pittsburgh Penguins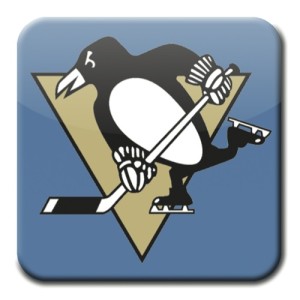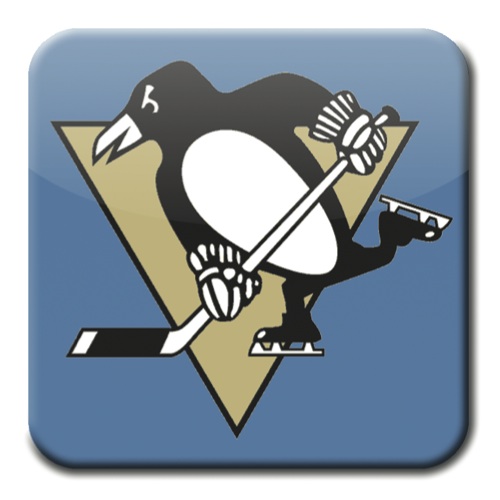 ANALYSIS: They made the biggest off-season addition by getting Phil Kessel out of Toronto and he'll obviously light it up in Pittsburgh alongside Sidney Crosby or Evgeni Malkin. This roster is still top-heavy, but if those key players can stay healthy, the Penguins can stay in contention in the East. That Metropolitan Division might be the league's toughest, so it won't get any easier for Pittsburgh this coming season even with Kessel in the fold. I do expect the Penguins to prevail more often than not in the new 3-on-3 overtime format, so those bonus points should keep them in the middle of the playoff pack.
6) Columbus Blue Jackets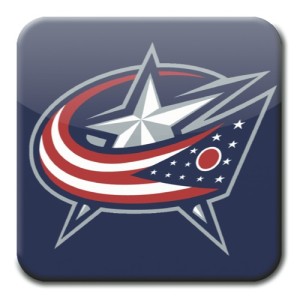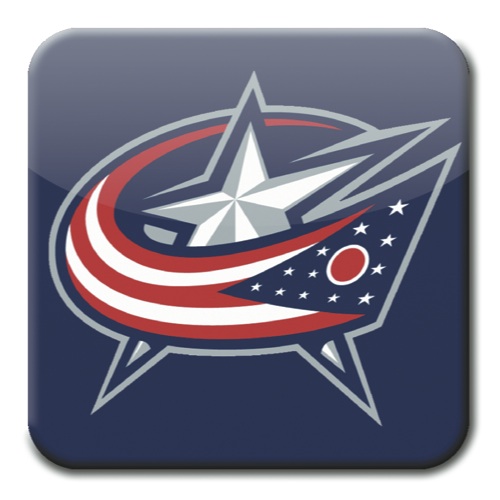 ANALYSIS: This is the Metro team to really watch out for. Columbus could, and really should, be this year's Colorado or Calgary. The Blue Jackets were ravaged by injuries this past season but showed a sign of things to come once they got healthy. Staying healthy, or healthier, will be of the utmost importance, especially for goaltender Sergei Bobrovsky and young defenceman Ryan Murray. The offence is going to be even more dangerous with Saad coming over from Chicago. If he clicks with Ryan Johansen, they could have a Benn-Seguin type breakout season together and lead the Blue Jackets to a playoff berth. I'm not sure if it's mathematically possible for five teams from the same division to finish among the top six in a conference, but besides Tampa Bay, these are the five best rosters in order in my opinion.
7) Montreal Canadiens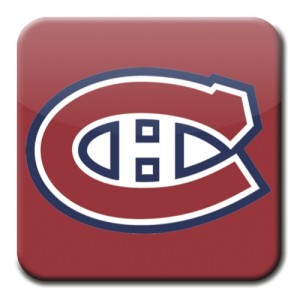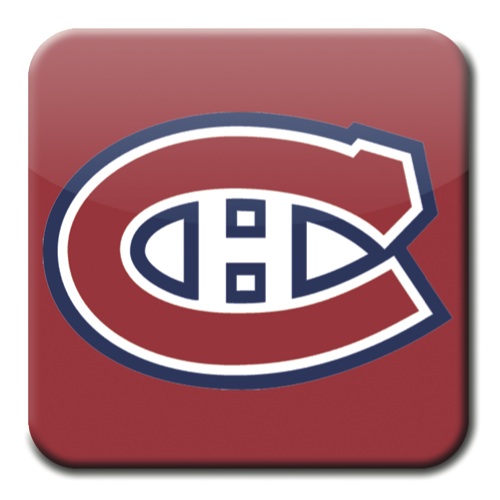 ANALYSIS: The Habs probably finish a couple of seeds higher thanks to playing in the weaker division, but I'm not convinced they are a lock for anything. If there were a surprise team to miss the playoffs, I might look to the Canadiens and all it would take is for Carey Price to play like a regular human. He can't play any better and the team in front of him hasn't really improved. Maybe it's just me, but I look at that roster and immediately think overrated, especially if Max Pacioretty's knee injury causes him to miss the start of the season or lose a step upon returning. Montreal's window of opportunity could be closing more quickly than most assume.
8) Florida Panthers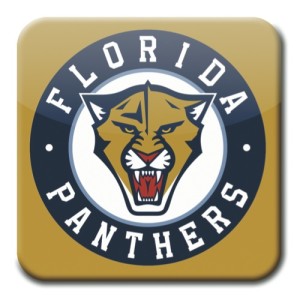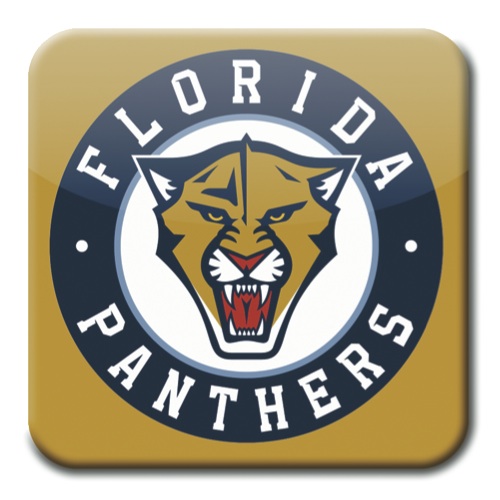 ANALYSIS: They came awfully close to squeaking into the post-season this spring, and I see no reason to keep the Panthers out next time around. It'll be a tight race to the finish again, but Florida's youth should take another step forward. As long as Roberto Luongo and Jaromir Jagr don't take drastic steps back, this has the makings of a playoff team. I wouldn't bet my lunch money on that, but I wouldn't wager against it either.
9) Philadelphia Flyers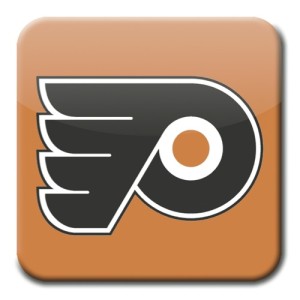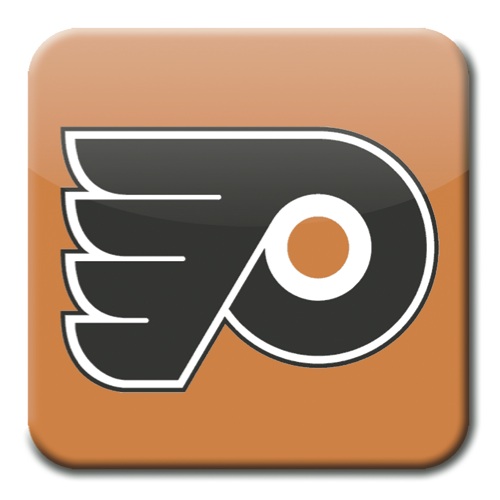 ANALYSIS: It'll be very interesting to see Dave Hakstol's impact on this team because there is enough talent to bounce back into the post-season. His hire came out of left field, but Hakstol can't fare any worse than Craig Berube with a roster that can really only go up from its 12th-place showing this past season. Jakub Voracek's production is bound to dip a bit, but guys like Brayden Schenn and Sean Couturier, perhaps even Sam Gagner and Vincent Lecavalier, should balance out the offence. Defence and goaltending are a bit more concerning, at least in the present, which prevented me from proclaiming the Flyers a playoff team.
10) Detroit Red Wings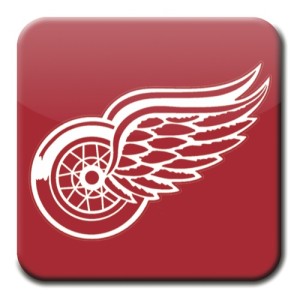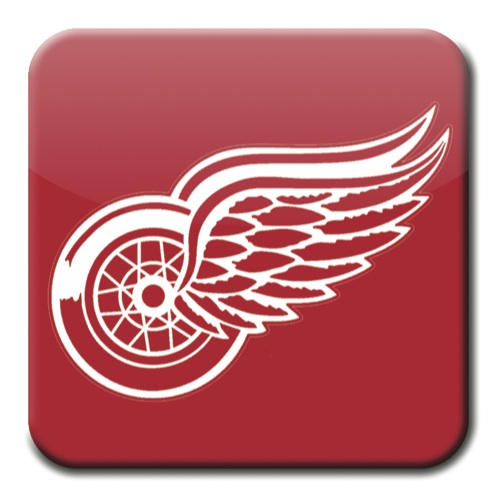 ANALYSIS: The streak is coming to a screeching halt — that's right, the Red Wings won't make the playoffs for a 25th straight year. Brad Richards and Mike Green should be quality veteran additions, but the loss of Mike Babcock will prove too much to overcome. Not that he'll fare any better with his new team (stay tuned), but Detroit is entering a transitional phase under Jeff Blashill. A phase that will come with some growing pains and potentially a goaltending controversy too.
11) Ottawa Senators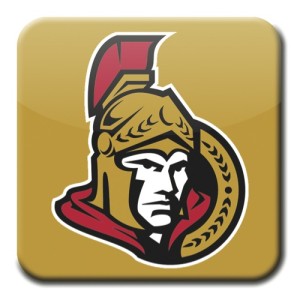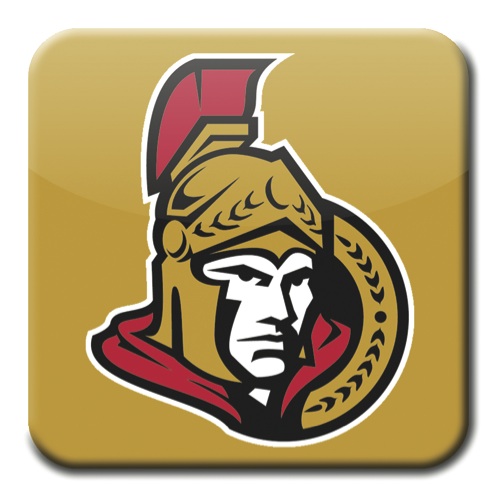 ANALYSIS: Much like the Flames in the West, many felt the Senators overachieved thanks to Andrew Hammond's second-half heroics. He was humbled in the playoffs and that momentum won't carry over as a result. Starting from scratch with virtually the same roster, Ottawa is facing an uphill battle and needs the stars to align again. I just don't see the Sens catching lightning in a bottle this time.
12) Buffalo Sabres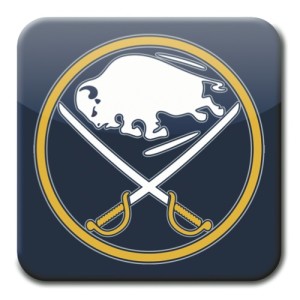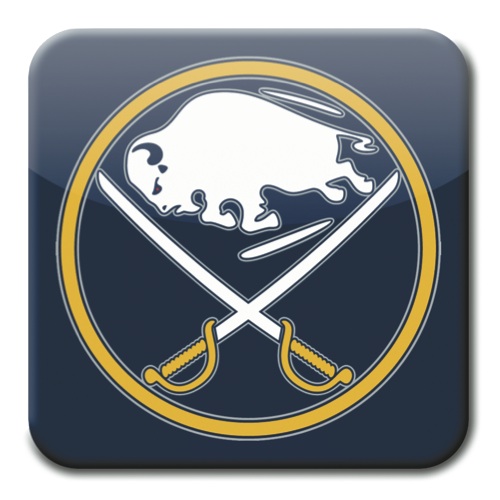 ANALYSIS: Tim Murray is trying his damnedest to ice a playoff team ahead of schedule and he's not far off. He's probably going to add another veteran defenceman before the season begins, through free agency or trade, and that'll give the Sabres a respectable roster with plenty of potential. There are still plenty of question marks as well. Robin Lehner has never been a starting goaltender and he's coming off a pretty severe concussion. Ryan O'Reilly, the 50-million-dollar-man, is in trouble with the law after an impaired-driving arrest and might get more than a slap on the wrist. Evander Kane is coming off shoulder surgery. The list goes on, but if Jack Eichel and Sam Reinhart burst onto the scene the way they're capable of, this Buffalo team could surprise and make some serious noise.
13) Boston Bruins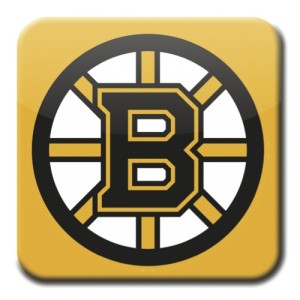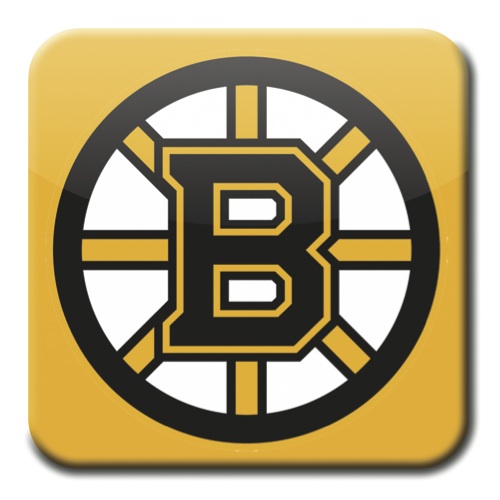 ANALYSIS: Don Sweeney has made a series of suspect moves and has the big, bad Bruins looking like pushovers heading into the season. Boston is probably going to find a way to sign Cody Franson, but he's no Dougie Hamilton, nor is Matt Beleskey on Lucic's level. Those trade-offs are going to have a negative impact and likely cost Claude Julien his coaching job by Christmas. Oh, how the mighty have fallen in this case.
14) Carolina Hurricanes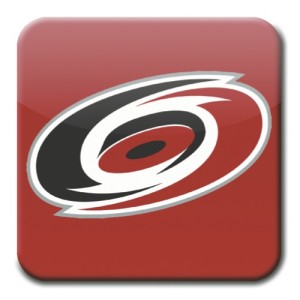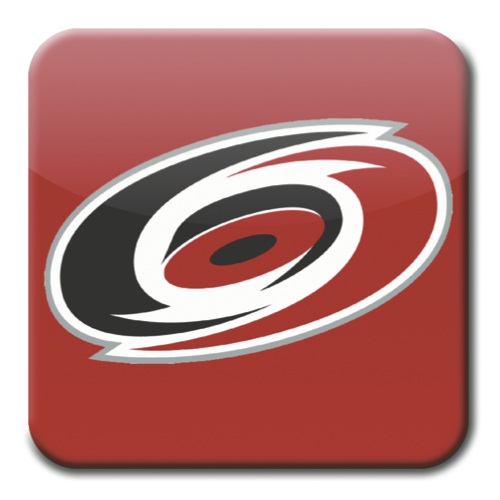 ANALYSIS: This team should rebound to some extent, thanks to an improved defence and established familiarity with head coach Bill Peters. But with most of the competition also improving, Carolina's climb will be marginal at best. Ron Francis has yet to sign captain Eric Staal to an extension and he won't risk losing him for nothing, so it's possible Staal could be moved prior to the trade deadline. Ditto for longtime goaltender Cam Ward. If one or both of them are shipped out, the Hurricanes will likely be a lottery team.
15) Toronto Maple Leafs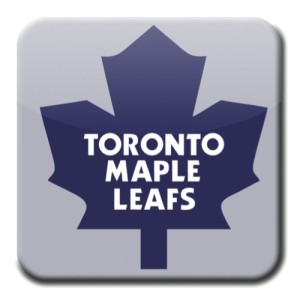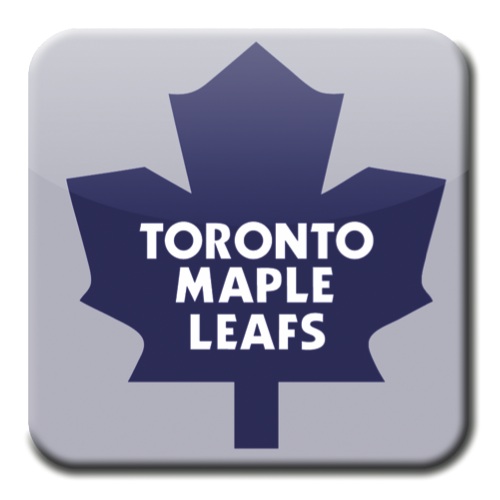 ANALYSIS: Babcock won't finish last, he just won't. He'll squeeze every ounce of talent from this bunch of misfits and might even have them on the cusp of playoff contention as the trade deadline approaches. But that is when Toronto's brass will hit the tank button by dealing away all the one-year wonders for picks and prospects to further the rebuild. You can totally see that strategy taking shape, and it'll be worthwhile in the long run. Believe it or not, the Leafs know what they're doing.
16) New Jersey Devils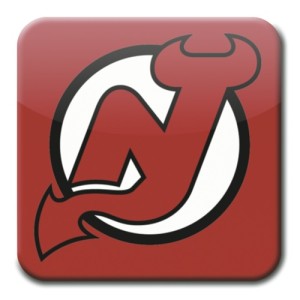 ANALYSIS: They have a rookie head coach inheriting a mediocre roster . . . that can't possibly end well. Cory Schneider can only steal so many games, and that offence will be lucky to score two goals on most nights. The writing is on the wall for the Devils — they are doomed, destined to be bottom-feeders. They will likely give Arizona a run for its money in the Matthews sweepstakes for the league's worst record, but the Coyotes should "win" out.
Larry Fisher is a sports reporter for The Daily Courier in Kelowna, British Columbia, Canada. Follow him on Twitter: @LarryFisher_KDC.
Larry Fisher is a senior writer and head scout for The Hockey Writers, having been an at-large contributor for THW since August 2014. Fisher covers both the NHL and the WHL, specializing in prospects and NHL draft content, including his annual mock drafts that date back to 2012. Fisher has also been a beat writer for the WHL's Kelowna Rockets since 2008, formerly working as a sports reporter/editor for The Daily Courier in Kelowna, British Columbia, Canada from 2008-2019. Follow him on Twitter: @LarryFisher_KDC.