---
Rejoice, Red Wings fans, I've decided to extend your record-setting playoff streak to a quarter century. Yes, Detroit will make the post-season for a 25th straight time in 2015-16.
I previously had the Red Wings on the outside looking in with my off-season standings predictions back on July 19. I defended that stance on July 27 despite backlash from Detroit's fan base, but with two months to think about it, and after watching the Red Wings light it up in the pre-season — particularly their budding young talents — I'm going to give Detroit the benefit of doubt again. It will be close, the Red Wings will be a bubble team, but they will get into the playoffs.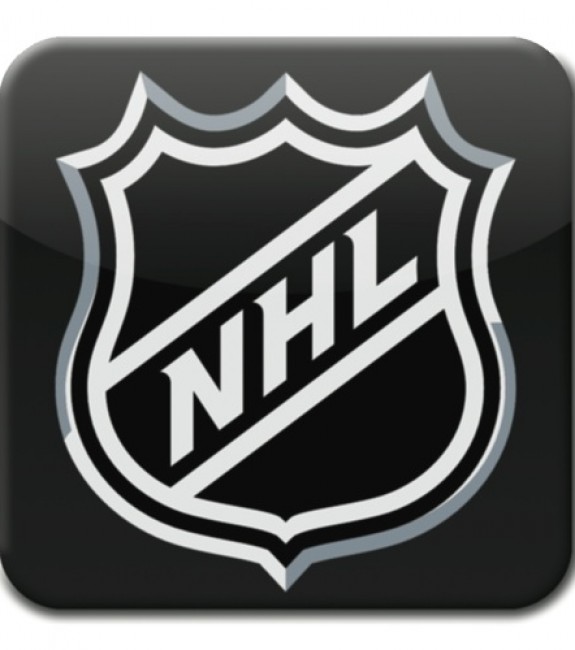 Reality is, parity is stronger than ever heading into this season, so anything could happen with nearly every team touting their playoff aspirations — except perhaps the Arizona Coyotes. Shane Doan might take offence to that slight, but the Desert Dogs have a much better chance of winning the Auston Matthews sweepstakes. They are my favourites to pick first overall and proudly draft the Arizona product.
That prediction hasn't changed, but I've made a handful of tweaks here and there based on several signings, a few trades, some significant injuries and even surprising emergences since my initial post.
Here were my original standings as of July 19:
Western Conference
1) Anaheim Ducks
2) Chicago Blackhawks
3) Los Angeles Kings
4) St. Louis Blues
5) Minnesota Wild
6) Calgary Flames
7) Dallas Stars
8) Nashville Predators
---
9) Winnipeg Jets
10) Edmonton Oilers
11) San Jose Sharks
12) Colorado Avalanche
13) Vancouver Canucks
14) Arizona Coyotes
---
Eastern Conference
1) Tampa Bay Lightning
2) Washington Capitals
3) New York Islanders
4) New York Rangers
5) Pittsburgh Penguins
6) Columbus Blue Jackets
7) Montreal Canadiens
8) Florida Panthers
---
9) Philadelphia Flyers
10) Detroit Red Wings
11) Ottawa Senators
12) Buffalo Sabres
13) Boston Bruins
14) Carolina Hurricanes
15) Toronto Maple Leafs
16) New Jersey Devils
---
Here are my updated standings — my official pre-season predictions — as of Oct. 7, opening day of the regular season:
Western Conference
1) Anaheim Ducks (=)
2) Chicago Blackhawks (=)
3) Minnesota Wild (+2)
4) Los Angeles Kings (-1)
5) St. Louis Blues (-1)
6) Calgary Flames (=)
7) Nashville Predators (+1)
8) Dallas Stars (-1)
---
9) San Jose Sharks (+2)
10) Edmonton Oilers (=)
11) Colorado Avalanche (+1)
12) Winnipeg Jets (-3)
13) Vancouver Canucks (=)
14) Arizona Coyotes (=)
---
Eastern Conference
1) Tampa Bay Lightning (=)
2) Washington Capitals (=)
3) New York Islanders (=)
4) New York Rangers (=)
5) Columbus Blue Jackets (+1)
6) Pittsburgh Penguins (-1)
7) Detroit Red Wings (+3)
8) Montreal Canadiens (-1)
---
9) Philadelphia Flyers (=)
10) Florida Panthers (-2)
11) Buffalo Sabres (+1)
12) Ottawa Senators (-1)
13) Boston Bruins (=)
14) New Jersey Devils (+2)
15) Toronto Maple Leafs (=)
16) Carolina Hurricanes (-2)
---
No respectable writer tosses out standings predictions without providing their reasoning, so here's where I was coming from for those interested:
Western Conference
1) Anaheim Ducks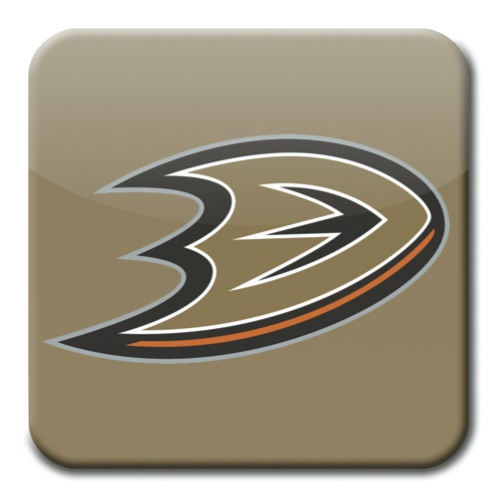 ANALYSIS: What's not to like about this team? Top to bottom, I feel the Ducks have the deepest roster in the league with no real weaknesses. It also helps that they arguably play in the weakest division, which will mean some easy wins, especially against the Coyotes. Anaheim has the big three up front with Ryan Getzlaf, Corey Perry and Ryan Kesler, but has added quality depth forwards this off-season with Carl Hagelin and Chris Stewart, and to a lesser degree Mike Santorelli and Shawn Horcoff. Assuming at least a couple of Jakob Silfverberg, Jiri Sekac and Rickard Rakell take steps forward in their development, the Ducks will be a force to reckon with. Their defence is young but extremely talented led by Cam Fowler, Sami Vatanen, Hampus Lindholm and Simon Despres, with newcomer Kevin Bieksa replacing Francois Beauchemin's veteran presence. Between the pipes, Frederik Andersen has established himself as an upper-echelon starter, while Anton Khudobin is a solid backup, with John Gibson waiting in the wings should either of them get hurt. Bruce Boudreau has got to be giddy about his team's chances this season and for good reason.
2) Chicago Blackhawks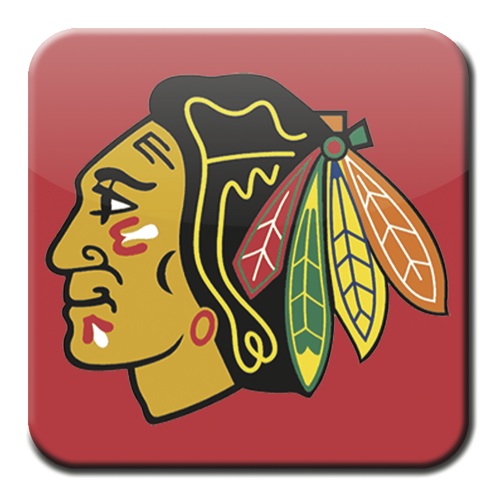 ANALYSIS: The defending champs are no slouches despite their off-season roster purge. Gone are their top-three left-wingers in Brandon Saad, Patrick Sharp and Kris Versteeg. Those are the big holes that need filling and understandably cause some concern, but Teuvo Teravainen is starting the season on the first line with Jonathan Toews and Marian Hossa, while Russian newcomer Artemi Panarin rounds out the top-six forwards alongside Artem Anisimov and Patrick Kane. Teravainen is primed for a breakout season after showing flashes during Chicago's playoff run, while Panarin arrives with fanfare as a potential dark-horse for the Calder Trophy. I think they will prove quite capable as replacements and offset a lot of that departed scoring. Anisimov is an upgrade on Brad Richards as second-line centre, and Trevor Daley is an improvement over Johnny Oduya in the defensive top-four alongside mainstays Duncan Keith, Brent Seabrook and Niklas Hjarlmarsson. Stan Bowman did a fine job of wheeling and dealing, shedding salary but managing to make lateral moves for the most part. He didn't blow it up or totally sabotage Chicago's chances of repeating. I'm of the belief that all this turnover will be positive, with the newcomers hungry enough to help the returnees avoid any Stanley Cup hangover. Corey Crawford and Scott Darling remain a top-end tandem in goal, so no worries there. Kane is obviously the wild-card, and if his off-ice woes take a turn for the worst — resulting in a lengthy suspension — then the Blackhawks could be hard-pressed just to make the playoffs. But more and more, it's sounding like Kane is innocent and won't miss a game, so if that's the case, then Chicago shouldn't miss a beat either.
3) Minnesota Wild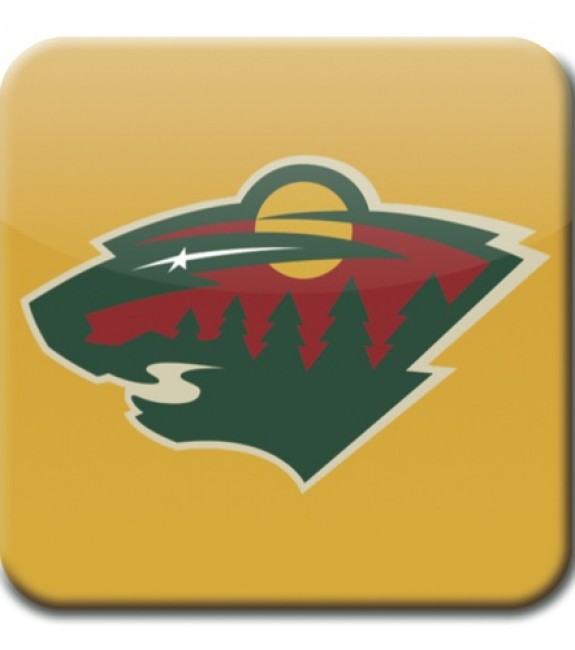 ANALYSIS: The more I look at this roster, the more I like it. Chuck Fletcher has assembled a nice group on paper, and if Devan Dubnyk can continue his Vezina form from last season, the Wild could emerge as legitimate Cup contenders. There isn't a ton of star power here, just a lot of depth at every position. The Wild are built quite similar to the Blues of years past, and this could be Minnesota's time to shine. They should be able to roll three scoring lines, and Mikael Granlund is another breakout candidate — somebody who could all of the sudden become a point-per-game guy. The defence is underrated but impressive with Ryan Suter, Jared Spurgeon and Marco Scandella in their prime, while Matt Dumba and Jonas Brodin are only going to get better. Christian Folin and Mike Reilly also have a lot of upside on the back end. The potential is there and it will be up to coach Mike Yeo to make it come to fruition, but I foresee Minnesota rising up the ranks.
4) Los Angeles Kings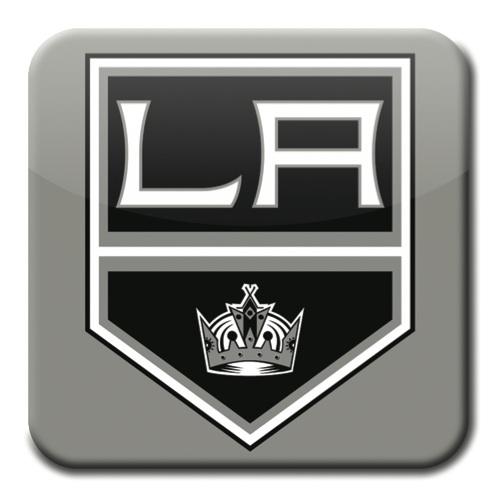 ANALYSIS: This team is going to come back with a vengeance this season. The Kings have plenty to prove after shockingly missing the playoffs as reigning Cup champs last season, so that makes them a dangerous beast. Anze Kopitar and Milan Lucic are in their contract years as pending free agents, so expect them to light it up as linemates with Marian Gaborik. That 70s Line remains intact, but the bottom-six forwards are going to be a mish-mash this season. The Kings will be working in some youth there with Jarret Stoll and Mike Richards no longer in the picture, but their farm team won the AHL championship last season thanks to some NHL-ready prospects. The defence is in good shape even without Slava Voynov. Christian Ehrhoff was signed to fill that void, while Drew Doughty and Jake Muzzin will continue to do the heavy lifting. Jonathan Quick will be the workhorse in goal, with Jhonas Enroth joining the fold as a capable backup. There was reportedly some tension between coach Darryl Sutter and his players last season, so they will need to make peace and get on the same page again, but that shouldn't be a lingering issue considering the core of this team has won two Cups together.
5) St. Louis Blues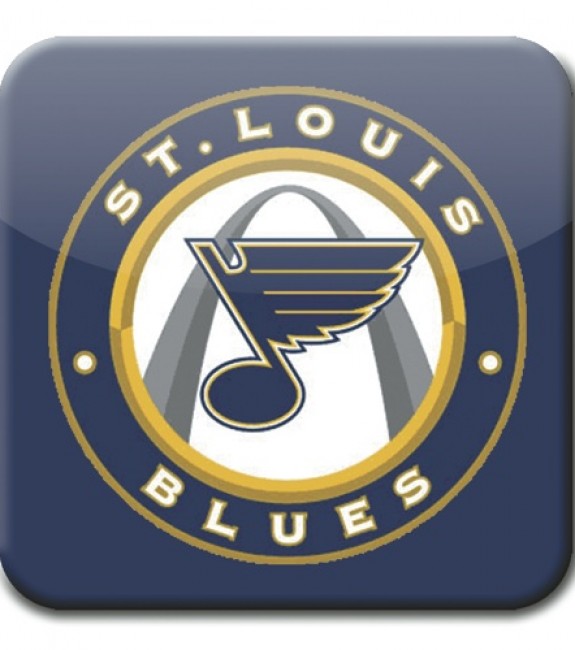 ANALYSIS: I'm down on the Blues these days, ranking them much lower than most. They won their division and tied with the Ducks for the conference's top point total last season, but then bombed out against Minnesota in the first round of playoffs. That early ousting resulted in speculation over coach Ken Hitchcock's future with the club. He was eventually retained, but will be on a short leash this season. Jake Allen and Brian Elliott don't instill a ton of confidence for me in goal, even though Allen is supposed to be an up-and-coming star. I still don't understand that T.J. Oshie for Troy Brouwer trade this summer. Brouwer is a character guy, but that is a talent downgrade and a head-scratcher by Doug Armstrong. Vladimir Tarasenko and Jaden Schwartz are bright spots up front, but David Backes and Alex Steen aren't world-beaters and Paul Stastny certainly needs to bring more to the table this season. St. Louis also needs a couple younger forwards to make an impact, be it Dmitrij Jaskin, Ty Rattie or Robby Fabbri, who made the opening-night roster over the older Rattie but may only get a nine-game audition before returning to junior. Those contributions, or lack thereof, could make-or-break the Blues' season. There is good continuity on defence, returning their top-four yet again in Kevin Shattenkirk, Alex Pietrangelo, Jay Bouwmeester and Carl Gunnarsson, while also mixing in some youth with Joel Edmundson and Colton Parayko cracking the roster. Yet, for whatever reason — call it a gut feeling — I'm just not feeling the Blues this season. Truth be told, I wouldn't be surprised if they imploded and missed the playoffs altogether.
6) Calgary Flames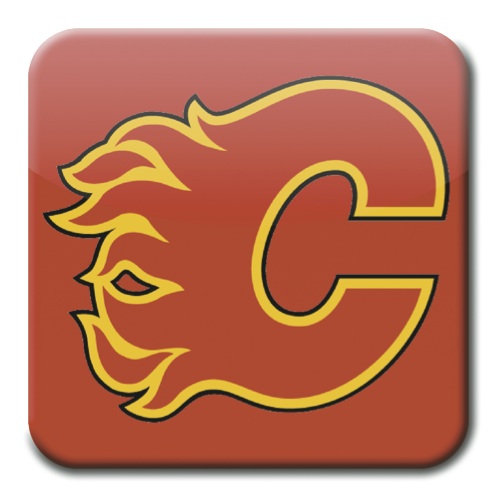 ANALYSIS: Brad Treliving is doing a bang-up job as general manager, making some savvy moves ahead of his sophomore season to keep the Flames in the playoff mix. The fancy stats suggest Calgary overachieved last season in exceeding everybody's expectations, but that external bar has been raised after stealing Dougie Hamilton from Boston and signing Michael Frolik as a free agent. Those are two impressive additions, especially Hamilton, who joins a deep defence corps that already included Mark Giordano, T.J. Brodie, Dennis Wideman and Kris Russell. Frolik increases the Flames' depth up front, complementing the likes of his Czech compatriot Jiri Hudler and youngsters Johnny Gaudreau, Sean Monahan, Sam Bennett and Mikael Backlund. Calgary also blends in size and grit with Lance Bouma, Micheal Ferland, Joe Colborne and David Jones. Bob Hartley pushed all the right coaching buttons last season and the Flames got above-average goaltending from Jonas Hiller and Karri Ramo. Watch for Joni Ortio to possibly take the reins between the pipes at some point this season, with many believing he could be the second-coming of Miikka Kiprusoff. As long as somebody provides a steady hand in the crease, the Flames should find a way to stay in the playoff picture.
7) Nashville Predators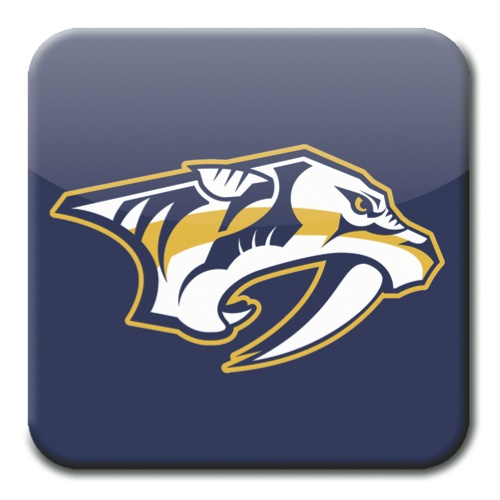 ANALYSIS: David Poille believes this is their year, but that might be a bit ambitious. There's no denying that the Preds boast one of the league's best defence corps with Shea Weber, Roman Josi, Seth Jones, Barret Jackman, Ryan Ellis and Mattias Ekholm. Goaltender Pekka Rinne is among the world's best, so that's another reason for optimism. But Nashville's forward group still leaves a lot to be desired, and scoring goals won't come easy for this team. Filip Forsberg will need to avoid the dreaded sophomore slump, while 35-year-olds Mike Ribeiro and Mike Fisher will need to channel their inner youth and not let age slow them down. Craig Smith and Colin Wilson need to take another step forward, while James Neal and Cody Hodgson need to be way better than they were last season. That's a lot of needs, but Nashville's defence and goaltending should propel the Predators back into the playoffs.
8) Dallas Stars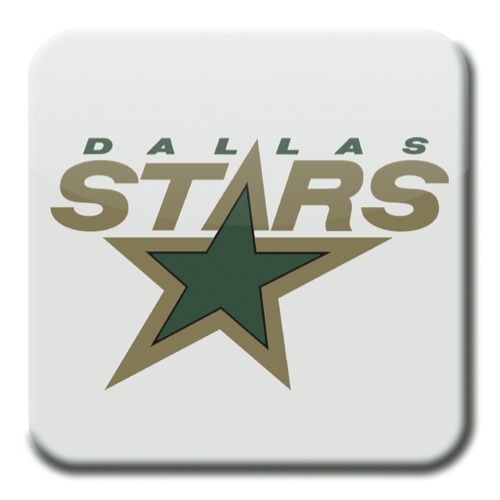 ANALYSIS: These last couple spots are going to be hotly contested and the Stars are no certainty to make the cut. Their top-six forwards are going to be as good as anybody in the West — led by Tyler Seguin and Jamie Benn, Jason Spezza and Patrick Sharp — but Dallas has some question marks on defence and even in goal. The latter should be a strength with Kari Lehtonen and Antti Niemi forming an expensive tandem, but both struggled mightily last season and will need to rebound. Alex Goligoski needs to be better too in leading a young blue-line, along with Johnny Oduya and Jason Demers as the only real veterans. John Klingberg was a rookie sensation last season and certainly has a bright future, but he's still a young guy and could be prone to growing pains as a sophomore. Lindy Ruff is going to have his work cut out for him behind the bench in getting this group to realize their potential, but if they do, they should be able to squeak in. Jim Nill has pulled off some blockbuster trades in his short tenure as GM, so expect him to be on the lookout for further upgrades as this season progresses.
---
9) San Jose Sharks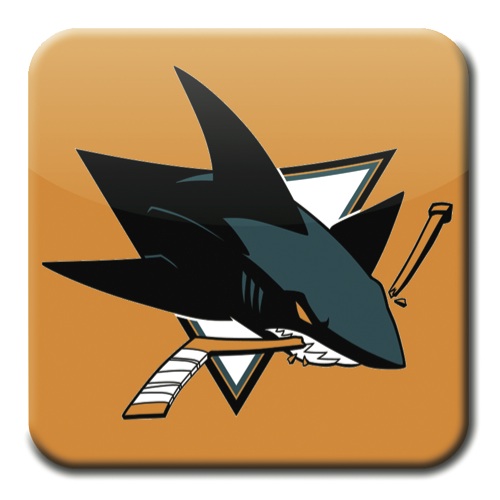 ANALYSIS: If the Stars falter, don't be surprised if the Sharks step up and steal that spot. San Jose seems the most equipped of these non-playoff teams, providing Martin Jones proves to be an upgrade on Niemi in goal. That's the biggest question surrounding the Sharks, with Jones backed up by an equally unproven Alex Stalock. They also have a new coach for the first time in eight seasons with Peter DeBoer replacing Todd McLellan, so that will have an impact for better or worse as well. The forwards are much the same — topped by Joe Thornton, Patrick Marleau, Joe Pavelski and Logan Couture — but newcomers Joel Ward and Joonas Donskoi should bolster the offence to some degree, along with bigger contributions from Tomas Hertl and Chris Tierney. Tommy Wingels and Matt Nieto are pretty underrated as third-liners too. On defence, the top-four consists of Brent Burns, Paul Martin, Marc-Edouard Vlasic and Justin Braun, with Brenden Dillon worthy of a mention as well. This roster might actually be better overall than the Stars, but the inexperienced goaltending scares me too much to proclaim the Sharks a playoff team. That said, I originally had San Jose ranked 11th, so I guess you could say I'm becoming more of a believer.
10) Edmonton Oilers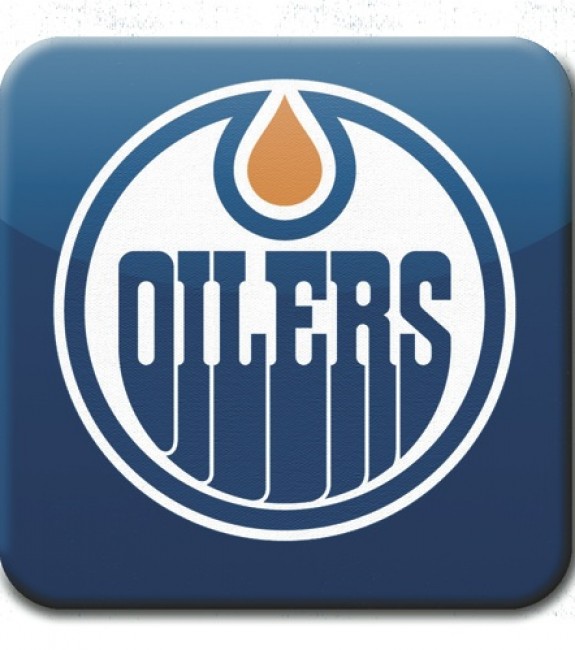 ANALYSIS: This is the most intriguing team in the West and probably the entire league. Edmonton is expected to be on the rise thanks to an off-season overhaul — highlighted by drafting a generational talent in Connor McDavid — but the Oilers missed the playoffs by 35 points last season and that is an enormous amount of ground to make up. Too much ground, in my opinion, and it doesn't help that last season's leading scorer Jordan Eberle is sidelined by a shoulder injury for the first month if not longer. McDavid should make an immediate impact — paired with fellow former first overall pick Taylor Hall — and Todd McLellan's presence behind the bench is a big improvement over Dallas Eakins to start last season. Cam Talbot could shore up the goaltending, but it would be hypocritical to praise him after doubting Jones in San Jose. Neither has been a No. 1 before, and as stellar as Talbot was in Henrik Lundqvist's injury absence last season, he was playing behind a much better defence with the Rangers than he will with the Oilers. Talbot is going to face higher-quality scoring chances in this situation, so we'll see how he fares — whether he'll do any better than Devan Dubnyk did in Edmonton. Andrej Sekera, a free-agent addition, and Mark Fayne, signed last summer, are currently being miscast as a top pairing, while Justin Schultz is still in the top-four by default despite struggling for most of last season. Oscar Klefbom overcame his injury history to emerge as a bright spot on the back end and earned a seven-year extension for his efforts. The future does appear promising on defence with top-10 picks Griffin Reinhart and Darnell Nurse in the fold, but the present is a bit sketchy and Schultz really needs to bounce back to remain part of that future. The Oilers' young offence is all the rage and should be potent even without Eberle wingmanning it for Ryan Nugent-Hopkins. Nail Yakupov will need to step up in Eberle's absence, and if he doesn't find another gear early on, Yakupov could end up getting shopped by new GM Peter Chiarelli. This roster remains a work in progress, but it's trending in the right direction as evidenced by waving goodbye to Nikita Nikitin and Ben Scrivens via waivers.
11) Colorado Avalanche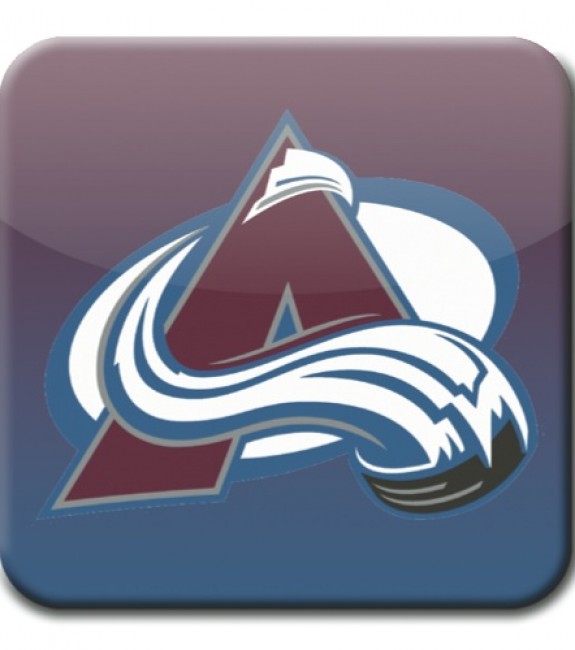 ANALYSIS: I've bumped the Avs up a spot since July and I actually think they could finish higher than this. As much as Colorado overachieved two years ago, I think the Avs underachieved last season. Especially Nathan MacKinnon — I think he's going to bounce back in a big way and look like a franchise player by season's end. Gabriel Landeskog and Matt Duchene should carry more of the offensive load as they continue to mature, taking some of the pressure off the aging Jarome Iginla and Alex Tanguay. The Avs also have a few intriguing new forwards like Carl Soderberg, Mikhail Grigorenko and their first-rounder Mikko Rantanen, who will be getting at least a nine-game audition to start the season. Colorado's biggest improvements have come on defence, with Erik Johnson, Tyson Barrie and Brad Stuart now complemented by Francois Beauchemin, Nikita Zadorov and Brandon Gormley. That's a solid-looking group, significantly better than the Avs iced last season. If Semyon Varlamov can stay healthy in goal and play up to his potential, he could give Colorado a fighting chance at a playoff spot. Patrick Roy has a lot of new faces to mix-and-match, but if he can get the most out of his former junior star Grigorenko, amongst others, the Avs will push for the post-season.
12) Winnipeg Jets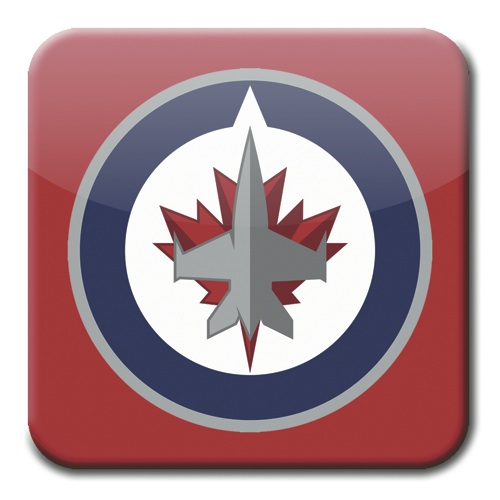 ANALYSIS: Here's another team that has fallen out of favour with me. I had the Jets narrowly missing in ninth place, but have since dropped them down a few spots. I'll be honest, I think Winnipeg's goaltending overachieved last season and I don't think the Jets are as deep up front heading into this season. So many other teams upgraded their talent levels in the off-season and Winnipeg hasn't kept pace in my opinion. The Jets need Nikolaj Ehlers, Alexander Burmistrov, Andrew Copp and Nic Petan to light it up, or at least offset the losses of Michael Frolik, Jiri Tlusty and Lee Stempniak. Those are proven NHLers replaced by three rookies and an enigmatic Russian — in other words, that's risky business. I do think Mark Scheifele is on the verge of a breakout and Adam Lowry should take another step too, but Winnipeg will be leaning very heavily on its big three of Andrew Ladd, Bryan Little and Blake Wheeler again. If one of them were to get hurt like Eberle did in Edmonton, that might be a nail in Winnipeg's coffin. The Jets are pretty strong on defence, although there are plenty of Dustin Byfuglien trade rumours making the rounds. He's a pending unrestricted free agent next summer, so if he's not in Winnipeg's long-term plans, it might make sense to move him sooner than later. Depending on the return, that would be a big blow to the blue-line — leaving Tyler Myers, Tobias Enstrom, Jacob Trouba and Mark Stuart as the top-four. Not bad, but not great either. Paul Maurice seems to have his finger on the pulse of this team, so he might be able to coax out a few extra victories, but I doubt it'll be enough to get back into the playoffs. Not unless Ondrej Pavelec and Michael Hutchinson — or perhaps Connor Hellebuyck — can stand on their head(s) again. A more likely scenario could see the Jets crash and burn, finishing closer to the draft lottery than the playoffs.
13) Vancouver Canucks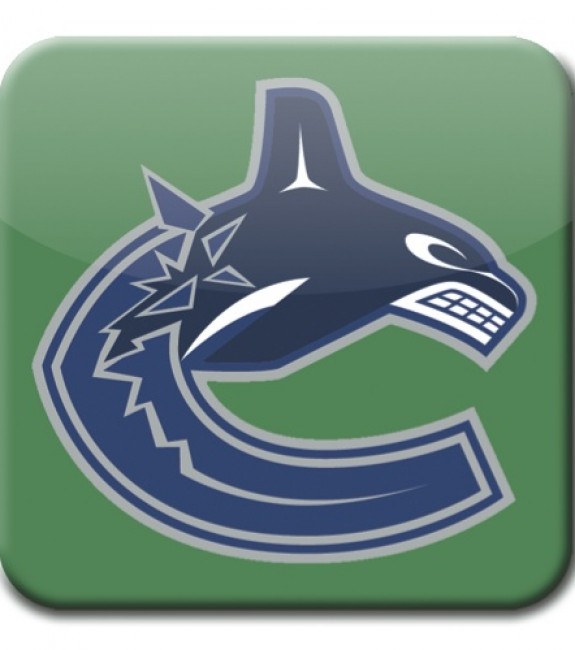 ANALYSIS: Ditto here, another playoff team from last season that is going down, down, down in a hurry. There isn't much optimism even within Vancouver's fan base right now, which is strange considering the Canucks are coming off a bounce-back, 101-point season under rookie head coach Willie Desjardins. Don't blame him, but do take a long, hard look at GM Jim Benning for the current state of this roster. He's calling it a "transitional stage", but it could just as easily be called a tank job. Benning has, for reasons unknown, positioned the Canucks to be a bad team this season. Vancouver could have brought home Cody Franson on the cheap, but instead signed relative no-namer Matt Bartkowski. Benning also traded away fan-favourite goaltender Eddie Lack without even shopping around over-the-hill Ryan Miller. The Sedin twins and Miller are now 35 years old, stuck on a team that is going nowhere fast. Dan Hamhuis, 32, and Radim Vrbata, 34, are free agents after this season, so they will probably be shipped out at (or before) the trade deadline. They can go ahead and pack their bags now on the assumption that the Canucks won't be in playoff contention. Vancouver has a decent youth movement on the horizon, led by forwards like Bo Horvat, Sven Baertschi, Jake Virtanen and Jared McCann, but none of those guys are going to fill the Sedins' shoes when they're gone. So it's going to get worse before it gets better again and this season is likely a write-off already.
14) Arizona Coyotes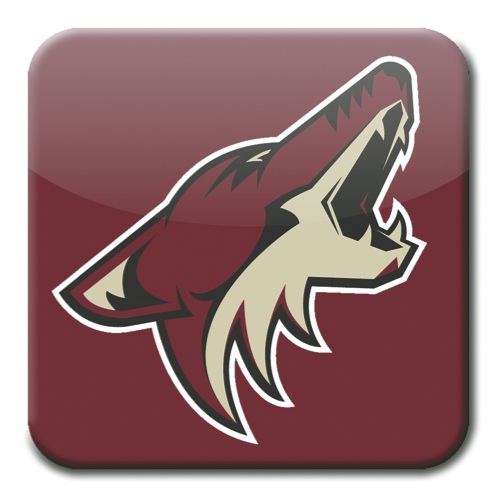 ANALYSIS: An Auston Matthews' homecoming really is the best-case scenario here for a franchise that is about to hit rock bottom with a resounding thud. The Coyotes are going to be roadkill this season and I'd be shocked if they won 20 games. Arizona only won 24 times last season in finishing second-worst behind Buffalo's 23 wins, but this Coyotes team is even worse on paper while everybody else got at least marginally better. Arizona shouldn't have much competition in terms of finishing with the best odds for the draft lottery, but that doesn't come with a guarantee of getting Matthews as Buffalo found out by losing the lottery the last two seasons and missing out on both Aaron Ekblad and Connor McDavid. Unlike this year, there doesn't appear to be a Jack Eichel-type consolation prize in the 2016 draft, so the Coyotes really, really need some luck on their side. Arizona already has some future building blocks in place, led by all-star defenceman Oliver Ekman-Larsson and young forwards like Mikkel Boedker, Tobias Rieder, Max Domi, Anthony Duclair, Dylan Strome and Nick Merkley. Those are two solid scoring lines for the future, although Boedker needs an extension to stay in the fold as a pending unrestricted free agent. Shane Doan, the franchise's longtime captain, could also be moving on at the trade deadline. Goaltender Mike Smith was shaky last season but could bounce back to steal some wins and potentially spoil the Matthews' master plan. That seems unlikely, though, with the mediocre defence Don Maloney has (intentionally) assembled in front of Smith. And it's not like this team is going to outscore anybody, at least not in the near future. Those young talents need time to develop and the veterans aren't that adept at lighting the lamp. Doan, Antoine Vermette and Martin Hanzal are the three most proven forwards, but none of them even scored 15 goals, let alone 20 last season. This entire roster is a recipe for disaster, but it's by design.
---
Eastern Conference
1) Tampa Bay Lightning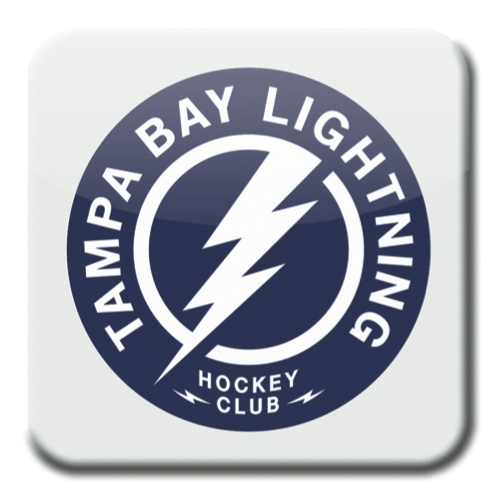 ANALYSIS: How good is this team right now? I see the Lightning in a two-horse race with the Ducks for the Presidents' Trophy this season. Steve Yzerman has all the makings of a Cup winner with this roster and that almost happened ahead of time last season. The Lightning will benefit from that playoff experience and come back even hungrier, which is bad news for everybody else in the East. Steven Stamkos has to get his contract situation resolved before it becomes a distraction, but he's become one of the game's great young leaders. Stamkos will be flanked by more skill this season with Jonathan Drouin penciled in for top-line duty, while the Triplets remain intact to terrorize opposing teams. Tyler Johnson is a budding star and his wingers, Nikita Kucherov and Ondrej Palat, are the perfect complement. When Valtteri Filppula is on your third line, along with either Ryan Callahan or Alex Killorn, that's some serious depth. The Lightning are every bit as deep on defence too, with a top-five of Victor Hedman, Anton Stralman, Braydon Coburn, Jason Garrison and Matt Carle, plus either Andrej Sustr or Nikita Nesterov. That's not to mention big Ben Bishop between the pipes, with Andrei Vasilevskiy a stud backup once he recovers from a blood-clot scare. Top to bottom, front to back, Jon Cooper is blessed with an embarrassment of riches and trust that the coach learned a lot from that run to the Cup final too. There may be no stopping the Lightning this time around.
2) Washington Capitals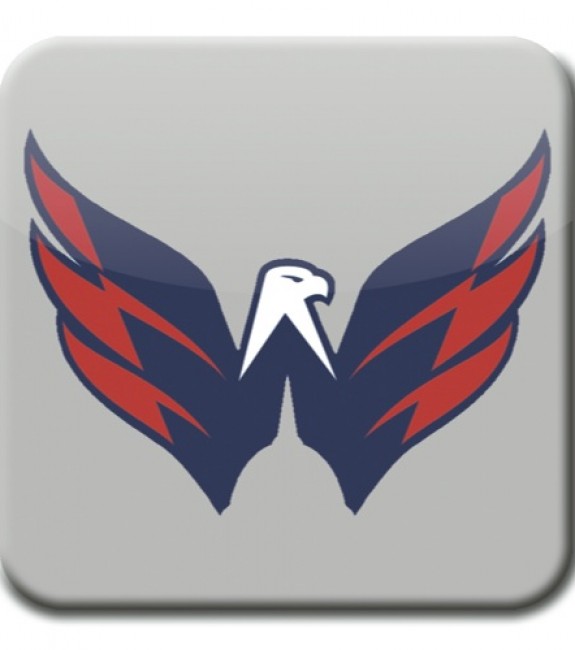 ANALYSIS: Alex Ovechkin just turned the big 3-0, but that shouldn't stop him from netting another 5-0. He's the most lethal sniper in the sport and his supporting cast has been upgraded this season with the additions of T.J. Oshie and Justin Williams, both improvements on Troy Brouwer and Joel Ward. Nicklas Backstrom will once again be Ovechkin's set-up man once he's healthy, but watch for Evgeni Kuznetsov to become a secondary game-breaker. He dominated in spurts during the playoffs and if he can sustain that level for longer stretches, Kuznetsov will be a force in his own right. Braden Holtby is the real key here, having earned a long-term contract with his playoff heroics. Holtby started more games than any other goaltender last season and he'll need to be a consistent workhorse once again. The defence lost Mike Green and the third pairing is looking a little iffy, but the top-four is still solid with John Carlson, Karl Alzner, Matt Niskanen and Brooks Orpik. They will log a lot of minutes and carry the load back there. Barry Trotz now has a good idea what he's working with in Washington and he'll do his best to get this team to an elite level.
3) New York Islanders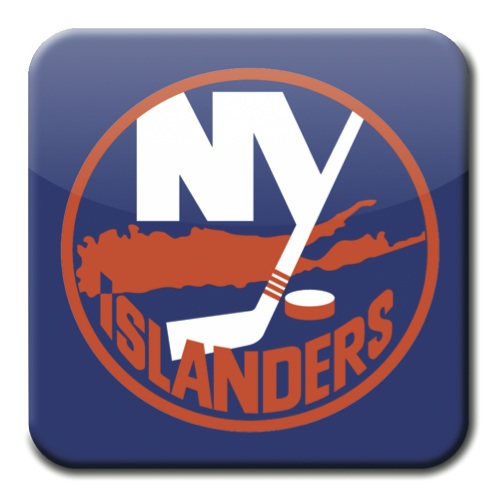 ANALYSIS: Garth Snow has went from the league's laughing stock to one of the wiser GMs in the last couple seasons, and he's got this roster ready to hit the ground running in Brooklyn. Young talented forward depth is the biggest strength, led by captain John Tavares, with the likes of Ryan Strome, Brock Nelson, Anders Lee, Josh Bailey and Kyle Okposo rounding out the top-six. But the bottom-six is equally impressive, comprised of Frans Nielsen, Mikhail Grabovski, Nikolai Kulemin, Casey Cizikas, Cal Clutterbuck and Steve Bernier or Matt Martin. That's one of the league's best groups as a whole, and they'll be a real handful if everybody plays to their potential. Jaroslav Halak is a quality starter in goal, and the defence is solid too with Travis Hamonic, Nick Leddy, Johnny Boychuk and either Calvin de Haan or Marek Zidlicky in the top-four. Once Thomas Hickey is healthy, that blue-line will be even better. Props to Snow for gathering all these puzzle pieces, and now Jack Capuano just has to put them together. That might be easier said than done, but his job will be on the line if the Islanders don't get off to a great start.
4) New York Rangers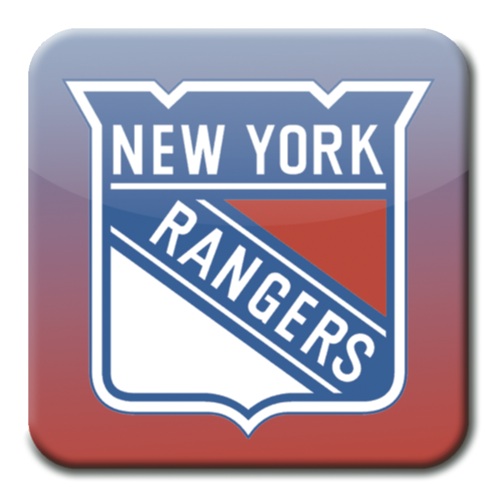 ANALYSIS: Jeff Gorton inherited a top-end roster from his mentor Glen Sather, and he's got Alain Vigneault leading the troops as an experienced coach. That's a cushy situation to step into, but it also comes with the expectation of winning a Cup sooner than later. That pressure is mounting with the Rangers built to win-now, and the fact I ranked the reigning Presidents' Trophy winners this low goes to show that their window-to-win could be closing — or that others are closing that gap. Henrik Lundqvist is going to give the Rangers a chance every year come the playoffs, but they could slide a little in the regular season. The Rangers still have an elite defence corps, one of the league's very best with Ryan McDonagh, Keith Yandle, Dan Boyle, Dan Girardi, Marc Staal and Kevin Klein. I'm not sure it gets any better than that, and with Lundqvist playing behind them, the Rangers shouldn't yield many goals. Their offence is good but not great — label it above average. Rick Nash could fall back to earth a bit from his career-high 42 goals, Mats Zuccarello is coming off a serious injury and Derick Brassard isn't a No. 1 centre on most teams. But the Rangers have decent depth up front, with a potent second line of Derek Stepan, Chris Kreider and Kevin Hayes — a trio of talented Americans. Some youngsters are going to have to chip in offensively, namely J.T. Miller, Jesper Fast, Emerson Etem and Oscar Lindberg. Jarrett Stoll between Dominic Moore and Viktor Stalberg is a solid checking line too. The Rangers' core group has made it the Final Four in two straight seasons, so they'll be hoping the third time is the charm.
5) Columbus Blue Jackets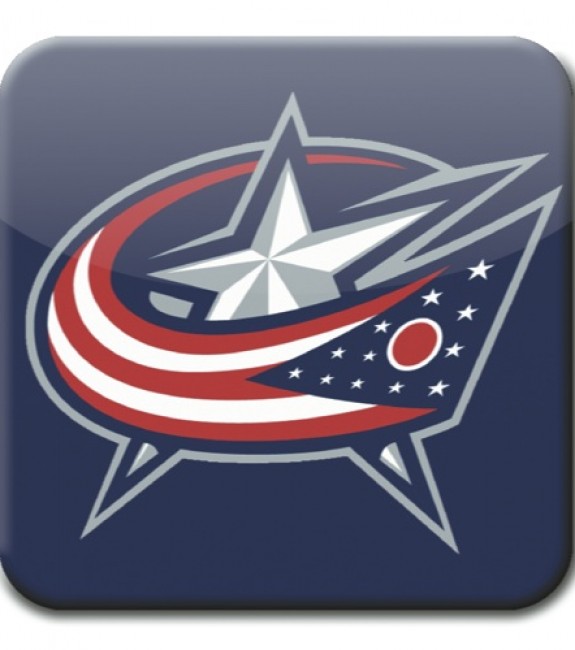 ANALYSIS: The Blue Jackets are, knock on wood, healthy heading into this season and that should make a world of difference. Columbus lost more man games to injury than any other team last season and had to start the campaign without three of their projected top-six forwards in Brandon Dubinsky, Boone Jenner and Nathan Horton. The latter is no longer around, but the other two are raring to go, and so is Ryan Murray, the oft-injured but ultra-talented young defenceman. Assuming that injury bug has moved on, the Blue Jackets will boast an impressive lineup led by the hottest line in hockey coming out of the pre-season with Ryan Johansen flanked by Nick Foligno and newcomer Brandon Saad. That trio possesses size, skill and apparently instant chemistry. Dubinsky, Jenner, Scott Hartnell and Cam Atkinson are quality secondary scoring options, and Columbus is hopeful that Rene Bourque and/or David Clarkson can bounce back to make an impact. The Blue Jackets aren't as deep on defence and desperately need Murray to play a full season and begin to realize his potential as a former second overall pick. David Savard took a big step forward last season and Jack Johnson has emerged as a leader on the back end. Fedor Tyutin is a veteran presence, while Kevin Connauton still has some untapped upside too. If Sergei Bobrovsky can deliver another Vezina-calibre season in goal, the Blue Jackets will be among the league's biggest risers in the standings. Jarmo Kekalainen has certainly set the table nicely for head coach Todd Richards.
6) Pittsburgh Penguins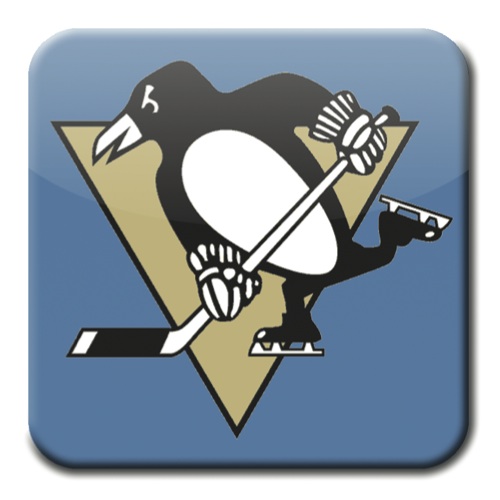 ANALYSIS: You get the sense that Jim Rutherford and Pittsburgh's superstar players — Sidney Crosby, Evgeni Malkin, Kris Letang and Marc-Andre Fleury — really want to take a run at the Cup this season. Add Phil Kessel to that list of star power, with his acquisition from Toronto to flank Crosby potentially putting the Penguins over the top. Head coach Mike Johnston has had a season to adjust from junior to pro and he'll be better prepared to steer this ship toward that ultimate goal. With Patric Hornqvist, Chris Kunitz, David Perron, Pascal Dupuis and Nick Bonino among the top-nine forwards, and with Eric Fehr and Matt Cullen as fourth-liners, the Penguins are deeper than in recent years. If newcomer Sergei Plotnikov or a healthy Beau Bennett can become an X-factor, then people will really have to take Pittsburgh seriously again. Health is such a big factor for the Penguins, with many of their core players prone to injury over the years. They'll need Fleury to shine in goal behind a young defence featuring Olli Maata and Adam Clendening in the top-six with Derrick Pouliot a likely call-up at some point. Letang is the anchor back there, but if he or Fleury were to go down, Pittsburgh's playoff hopes could sink out of sight. Assuming they can both stay relatively healthy, along with Crosby and Malkin, the Penguins should be able to get into the post-season and then go from there.
7) Detroit Red Wings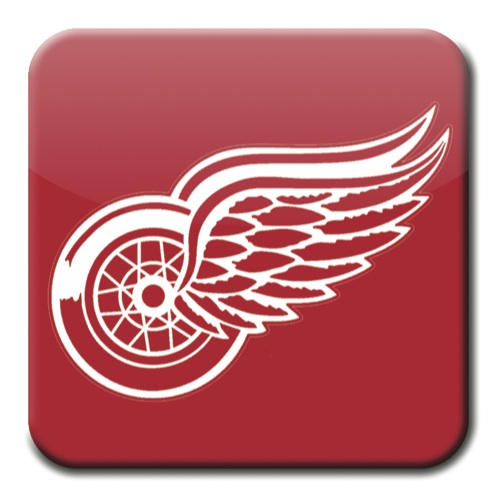 ANALYSIS: Hear, Hear! This is what Red Wings fans wanted to hear all along, my admittance of wrongdoing in previously leaving Detroit out of the playoff picture. Fortunately for me, it's not too late to right that wrong as the season has yet to start and I've since had an epiphany about the Red Wings. Now watch them go out and stink it up, missing by a mile without Mike Babcock calling the shots. That coaching change was the main reason for my doubting Detroit, that and Pavel Datsyuk's ankle injury that could keep the Red Wings' top centre sidelined into November. But Detroit's ability to draft and develop talent better than anybody else has the Red Wings in a position to absorb and overcome those losses. No Datsyuk for a month would be crippling to most teams' playoff chances, but Detroit has got used to playing — and winning — without its veteran stars in Datsyuk, Henrik Zetterberg and Johan Franzen. The latter two are healthy, at least to start the season, so that certainly helps, but it'll be the youthful forwards that push the Red Wings into the playoff picture yet again. Expect to see a torch passing from that trio to the likes of Gustav Nyquist, Tomas Tatar and Riley Sheahan as this season progresses under rookie bench boss Jeff Blashill, who is very familiar with those future carriers from their time with the farm team. Add Tomas Jurco, Teemu Pulkkinen and Luke Glendening to the list of young guns who could be firing on all cylinders under their former-turned-current coach. Watch out for Dylan Larkin too, as he could the real star in the making and step up in Datsyuk's absence. On defence, Niklas Kronwall is the old dog and Mike Green is the fancy new toy, while more will be expected from Danny DeKeyser and Brendan Smith as they grow into top-four roles. There could also be a changing of the guard in goal with Petr Mrazek, who backstopped an AHL championship for Blashill and started for Detroit in last season's playoffs, appearing primed to supplant Jimmy Howard. That battle will play out in the early stages of the season, but if Howard and Mrazek can push each other to be better in a healthy competition, that will bode well for Detroit's hopes of prolonging its post-season streak.
8) Montreal Canadiens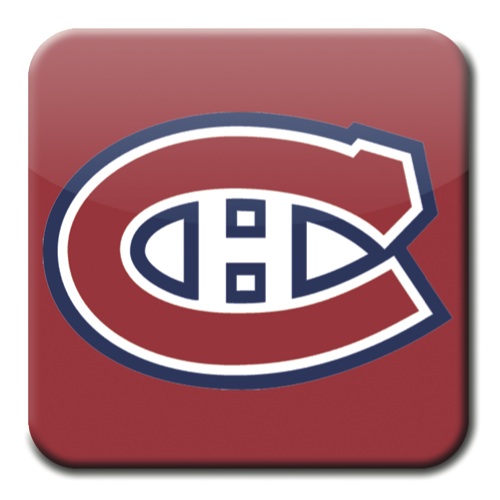 ANALYSIS: Many of you must have been wondering whether I forgot about the Habs. I did not, but Montreal is to me in the East what St. Louis is to me in the West. A perennial contender putting off vibes of vulnerability. Carey Price is an amazing goaltender, but he was beyond amazing last season and won't likely be able to repeat those heroics. I'm sure he'll be great, but not Hart Trophy great and that will result in fewer single-handed wins for the Canadiens. Max Pacioretty is returning for the start of the season, but he was laid up all summer with a knee injury, so don't be shocked if he's slower-than-usual out of the gate and fails to score 35 goals in his first season as captain. That role comes with a lot of pressure too, especially with Pacioretty being an American in a Francophone market. P.K. Subban might have been the better option, but the players voted for Pacioretty, so I shouldn't second-guess their decision. Many will second-guess the signing of Alex Semin, but he's been good in the pre-season on a line with breakout candidate Alex Galchenyuk and Lars Eller. Their secondary scoring will be key to keeping Montreal in the playoffs, and if they really start clicking, it could keep the Canadiens among the conference's top-four teams. Brendan Gallagher will assume added responsibility with an 'A' on his jersey, while pending free-agent Tomas Plekanec and David Desharnais should chip in as per usual. If they falter, the Canadiens do have several boom-bust forward prospects knocking at the door. The defence is more of a sure thing with Subban, Andrei Markov, Jeff Petry and Tom Gilbert forming a solid top-four, while Alex Emelin and Nathan Beaulieu round out a pretty stacked back end. Combine that with Price's all-world ability and I just can't see the Canadiens missing the playoffs — even if they can't score — but stranger things have happened. That better not happen for Michel Therrien's sake.
---
9) Philadelphia Flyers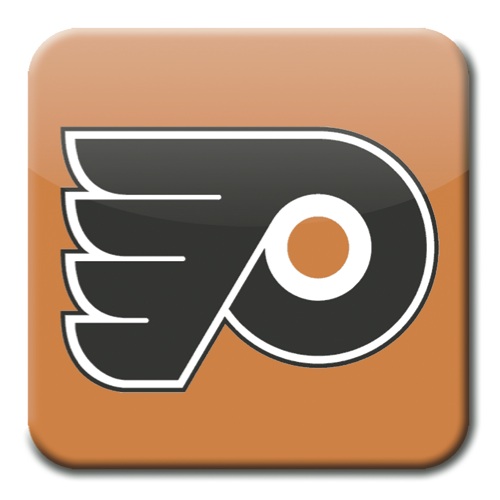 ANALYSIS: Even though I have that top-eight set in stone in my mind, the next four teams will be pushing hard for playoff spots. Starting with the Flyers, who have a new coach in Dave Hakstol that I believe will be able to get much more from this group than Craig Berube did last season. Claude Giroux, Jakub Voracek, Wayne Simmonds, Sean Couturier and Brayden Schenn represent five top forwards, while Michael Raffl, Matt Read, R.J. Umberger, Sam Gagner and Vincent Lecavalier represent five wild-cards. If at least four from the first group stay healthy and play to their potential and three or more from the second group make positive impacts, then Philadelphia absolutely could be a playoff team this season. It's just that there are so many question marks throughout this roster, it is impossible to rank them any higher as of today. The defence is much the same, with Mark Streit the only consistent force but he's turning 38 in December. Michael Del Zotto bounced back last season, but can he take another step in the right direction? How will Radko Gubas rebound from missing the second half of last season with a serious knee injury? Nick Schultz was adequate as a depth veteran, but Andrew MacDonald was so bad he got waived to start this season and Luke Schenn is slated to be a healthy scratch. What can we make of Russian newcomer Evgeny Medvedev, who is crossing the pond at 33 years old but was impressive in the pre-season? Speaking of impressive in the pre-season, Scott Laughton beat out Gagner and Lecavalier for the third-line centre spot. Steve Mason has a sketchy track record in goal, but he's been mostly good, bordering on great since getting to Philadelphia. Michal Neuvirth should be a better backup than Ray Emery, so goaltending might be the least of Philadelphia's concerns for a change. Ron Hextall's Flyers, perhaps more than any other team in the league, are going to be boom or bust this season. My ranking is leaning more towards boom, believe it or not.
10) Florida Panthers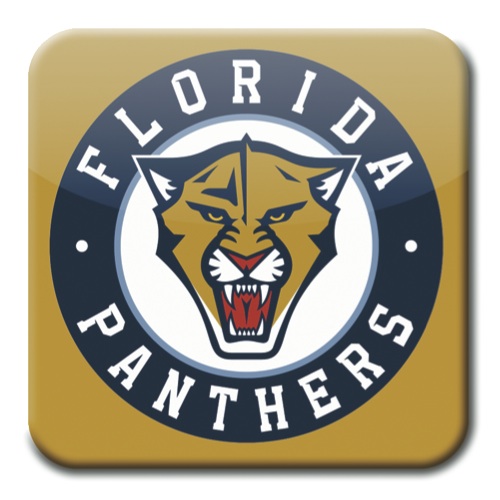 ANALYSIS: This is the East team that I had the hots for in July, but I've since cooled on Dale Tallon's crew. The Panthers barely missed the playoffs last season and have several young players who should take steps forward again — Aaron Ekblad, Jonathan Huberdeau, Nick Bjugstad and Sasha Barkov to name a few — but staring at that roster, I can't help but think Florida overachieved last season. That starts with Roberto Luongo's all-star performance in goal. He's 36 years old now and I can't imagine he'll be capable of a similar encore. So much of Florida's success will hinge on Luongo and if his play drops off, even slightly, the Panthers will drop, not rise, in the standings. So I guess by knocking them down a couple pegs since July, that's me betting against Luongo more than anything else. The team in front of him has some holes up front and will be relying on young talent to replace veterans — much like Winnipeg in the West — but I think Florida will miss the likes of Brad Boyes, Scottie Upshall and Tomas Kopecky. I'm not sure Quinton Howden, Connor Brickley and Rocco Grimaldi are ready to fill those roles over 82 games. At the other end of the age spectrum is 43-year-old Jaromir Jagr, the veteran leader up front, but he has to be on his last legs this season. If Jagr can defy Father Time and be productive — which he was to end last season — then the Panthers could still sneak into the playoff picture. Florida has another handful of forwards worth mentioning in Jussi Jokinen, Reilly Smith, Dave Bolland, Brandon Pirri and Vincent Trocheck — all depth guys who could become difference-makers. On defence, there is a lot to like with Ekblad and Brian Campbell forming the top pairing followed by the likes of Erik Gudbranson, Dmitry Kulikov, captain Willie Mitchell and Alex Petrovic. Gerard Gallant seems like the right coach for this group, so if they can stay mostly healthy and Luongo can keep kicking . . . wow, I almost convinced myself that the Panthers were a playoff team again — almost, but not quite.
11) Buffalo Sabres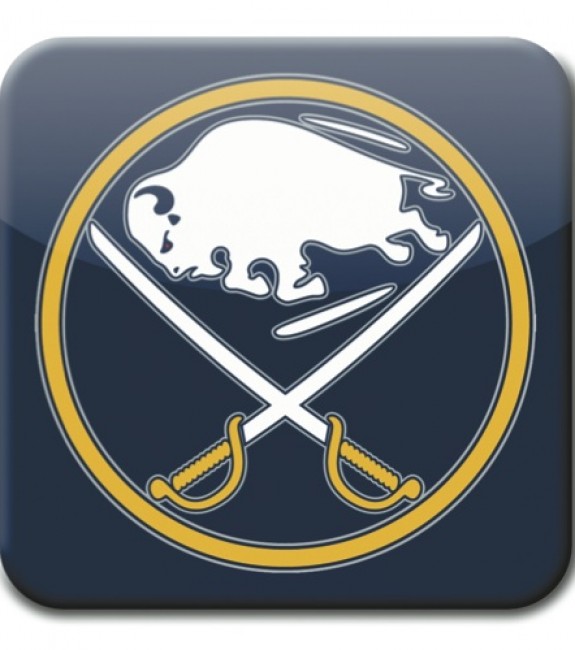 ANALYSIS: The Sabres are a tempting tease too, with Eichel-mania taking Buffalo by storm. The second overall pick in this year's draft, American-born power forward Jack Eichel has been dominant during the pre-season. He's been outshining McDavid in the nightly highlight-reels and that has some pundits getting high on Buffalo's playoff chances. I don't doubt that Eichel is going to be the real deal, but I'm not ready to pencil the Sabres into a post-season spot just yet. I'll admit that they have sky-is-the-limit potential — very much the Oilers of the East — but I think the Sabres will experience their share of growing pains under new head coach Dan Bylsma. Then again, the first time he touched the Pittsburgh Penguins, they turned to gold and hoisted the Cup. I can't see that happening in Buffalo, not with an injury-depleted defence to start the season. Zach Bogosian and Josh Gorges are currently sidelined, which will put that much more pressure on Robin Lehner between the pipes as a first-time starter. I'm sure the Sabres are thanking their lucky stars that they eventually signed Cody Franson. He'll need to be worth his weight in gold early on with those other two out, and with Rasmus Ristolainen just returning from injury as well. That banged-up blue-line is going to be bleeding scoring chances on Lehner with the likes of Carlo Colaiacovo, Mark Pysyk, Mike Weber and Matt Donovan logging bigger minutes than anticipated. Lehner suffered a pretty serious concussion to end last season too, and although he appears fully recovered, Chad Johnson isn't the best insurance policy in goal either. What I do like about Buffalo is the forward group that Tim Murray has put together there since taking over in January 2014. The additions of Evander Kane and Ryan O'Reilly, combined with the arrivals of Eichel and Sam Reinhart, also a second overall pick from 2014, bolsters Buffalo's offence big time. Tyler Ennis has to be excited about this supporting cast and Matt Moulson will be another beneficiary, while Zemgus Girgensons and Marcus Foligno are still nice pieces going forward too. Brian Gionta, in his second season as captain, David Legwand and Jamie McGinn bring experience and intangibles to the bottom-six. Add it all up and you can see why some people are overly optimistic, but lest we forget, the Sabres have actually been the worst team in hockey for two years running — twice losing the draft lottery — and thus remain a work in progress. Trending upward for certain, but not playoff material quite yet.
12) Ottawa Senators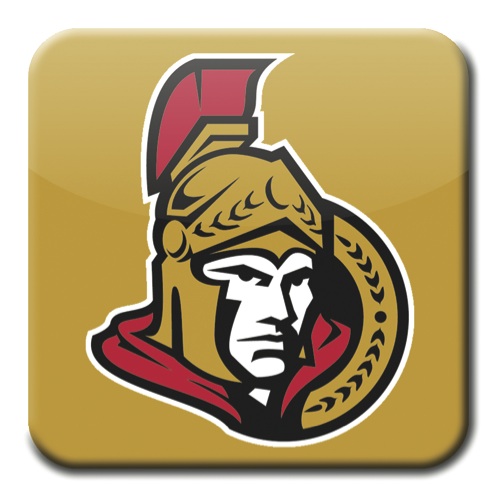 ANALYSIS: This team caught lightning in a bottle after Christmas last season and rode overnight goaltending sensation Andrew Hammond all the way to a playoff berth. I'm anticipating a reality check this season, but I could be wrong. Ottawa is returning much the same team, a confident bunch being guided by Dave Cameron and led by captain Erik Karlsson, the league's best offensive defenceman. Karlsson's the only elite player on this roster, which features a lot of lunch-bucket forwards like Clarke MacArthur and Milan Michalek. Kyle Turris and Bobby Ryan are the closest thing to star forwards, but they don't immediately come to mind when thinking about the league as a whole. It'll be up to them — and, of course, Karlsson — to drive Ottawa's offence, but there is a lot of young talent in the supporting cast with the likes of Calder finalist Mark Stone and Mike Hoffman, who combined to score more than 50 goals last season with 26 and 27, respectively. Former first-round picks Mika Zibanejad and Curtis Lazar could both take big steps this season, and even guys like Shane Prince, Matt Puempel, Alex Chiasson and Jean-Gabriel Pageau are capable of chipping in offensively. The Senators will need to score by committee, and get contributions from other blue-liners besides Karlsson too — Cody Ceci and Patrick Wiercioch, in particular. Jared Cowen needs to become a player again, and there is hope that reigning AHL defenceman of the year Chris Wideman will be able to make the most of his NHL opportunity too. In goal, Hammond is hurt to start the season, so the crease will belong to veteran Craig Anderson and he'll be the go-to guy until he's not. Anderson has been hit-and-miss throughout his career, so his performance — for better or worse — will be a determining factor in where Ottawa ends up in the standings. If Anderson stands on his head, or Hammond gets hot again, the Senators could make another improbable run. If they are average or below, Ottawa will be well below the playoff cutline.
13) Boston Bruins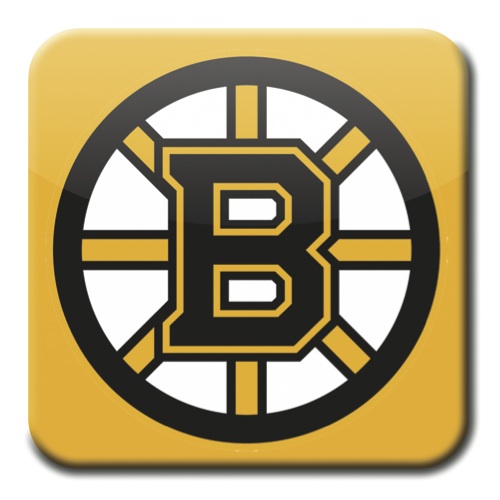 ANALYSIS: Let me start by saying Don Sweeney was off his rocker by dealing away Dougie Hamilton and the Hockey Gods are making him pay now with Dennis Seidenberg and Zdeno Chara sidelined by injuries during the pre-season. That was just a bad move, but the Bruins have traded away their share of franchise players over the years and you can add Hamilton's name to that list. Yes, he's going to be that good, and yes, Boston is going to miss him dearly this season. The Bruins will miss Milan Lucic's physical presence up front too, but at least they got a decent return for him by also flipping Martin Jones back to San Jose. Some of Sweeney's trades were better than others, but you can't accuse the rookie GM of sitting on his hands this summer. That might have been a better approach, sadly, because the current Bruins roster appears weaker than the one that narrowly missed the playoffs last season. The line of Patrice Bergeron, Brad Marchand and Loui Eriksson remains intact, and Tuukka Rask is still the goalie of record, but the rest of the depth chart is in chaos. Complete chaos, really. Coach Claude Julien is back too, but he's on the hot seat and might not last past Christmas. Up front, two intriguing lines feature David Krejci between youngster David Pastrnak and free-agent signing Matt Beleskey, while Ryan Spooner is centering trade acquisitions Brett Connolly and Jimmy Hayes. There isn't much familiarity there, and top to bottom, that doesn't strike me as a high-scoring group. Rask will need to shut the door in hopes of winning enough 2-1 games to make the playoffs, but I don't see any hope of that happening upon taking a look at Boston's defence. Chara, the longtime captain, is 38 years old and has a lot of hard miles on his 6-foot-9 frame. He's on the decline, as is the 34-year-old Seidenberg, who won't be suiting up anytime soon. Torey Krug is the bright spot on the back end, as an undersized offensive catalyst, but it's pretty bleak beyond him. Adam McQuaid and Kevan Miller are big bottom-pairing guys, while Matt Irwin and Zach Trotman are fringe NHLers who will now be thrust into top-four roles. Colin Miller, acquired from Los Angeles in the Lucic trade, and Joe Morrow, who came from Dallas as part of the return for Tyler Seguin, have the potential to become regulars as the campaign progresses. But Boston, to me, is the Vancouver of the East, a team "transitioning" towards a younger lineup and essentially throwing this season away before it even starts.
14) New Jersey Devils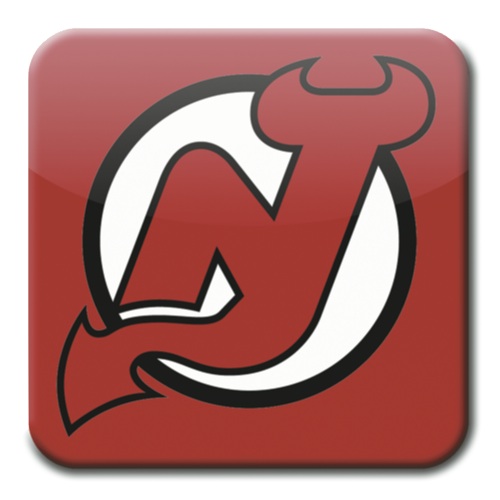 ANALYSIS: Ray Shero inherited a pretty pitiful roster from the almighty Lou Lamoriello, so the former Penguins' GM should be given a couple years grace to restore the Devils to respectability. This is a bad team on paper as of today. They have Cory Schneider, a top-10 (arguably top-five) goaltender, some promising young defencemen and not a whole lot else. The forwards leave a lot to be desired, with last season's leading scorer Adam Henrique topping out at 43 points. That left Henrique tied for 127th overall in a 30-team league — meaning, on average, opposing teams had four players with more points. Mike Cammalleri was the only New Jersey player to score more than 20 goals — he had 27, tied for 27th in the league. Both Henrique and Cammalleri are back and there is a new coach in town with John Hynes taking over, but we can expect more of the same from the Devils. This will be a team that struggles to score, with the only notable additions being second-tier guys like Jiri Tlusty, Kyle Palmieri and Lee Stempniak. Patrik Elias is hurting to start the season and Travis Zajac has been the subject of trade rumours, mostly to join Lamoriello in Toronto. With Pavel Zacha getting sent back to junior, Reid Boucher is New Jersey's top forward prospect for this season, but he's not going to fill the net either. On defence, Adam Larsson is finally coming into his own and becoming the player that scouts envisioned when he went fourth overall in 2011. He'll turn 23 years old in November, but Larsson is the leader back there, along with veteran Andy Greene. Eric Gelinas, Jon Merrill and Damon Severson also have fairly high ceilings, while former first-rounder John Moore will be looking to bounce back after getting bought out by the lowly Coyotes this summer. There is plenty of upside on the back end and Schneider will steal his share of wins, but it won't be near enough to get the Devils into the playoffs. More likely, New Jersey will land in the draft lottery.
15) Toronto Maple Leafs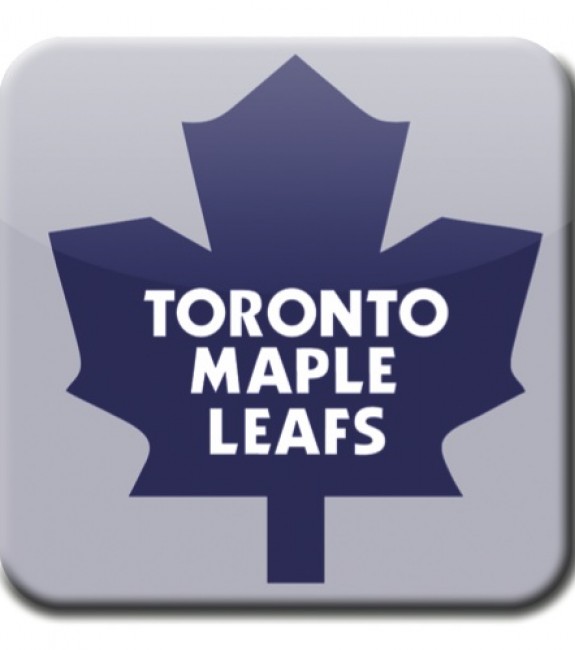 ANALYSIS: With Lamoriello in the press box and Babcock behind the bench, the Leafs have strong leadership in place. Problem is, they don't have strong players in place. The future could be bright with Mitch Marner, William Nylander and Kasperi Kapanen in the system as top prospects, while Morgan Rielly and Jake Gardiner are already in the fold on defence. That's a solid base, but Toronto is finally embracing a full rebuild and won't be rushing that forward trio into NHL action this season. Time is on their side, or at least Babcock's side after signing an eight-year, $50-million contract this summer. Babcock can't stand losing, but he'll be forced to take his lumps over the course of this season. As wise as it would be to make Auston Matthews the goal rather than the playoffs, Babcock won't be buying into that mentality. He'll be coaching to win even if he doesn't have the talent to succeed. For that reason, I don't expect the Leafs to finish last — Babcock has too much pride to let that happen. The roster is structured in a way to perhaps be competitive in the first half of the season — possibly a couple spots higher than here — before blowing it up at the trade deadline, stockpiling future assets and plummeting down the stretch. Toronto signed a bunch of forwards to one-year contracts this off-season, seemingly with the intention of flipping them as rentals for draft picks and prospects. That includes P.A. Parenteau, Brad Boyes, Shawn Matthias, Daniel Winnik and Mark Arcobello. Lamoriello and his assistants, Kyle Dubas and Mark Hunter, are also believed to be shopping bigger names such as Tyler Bozak, Nazem Kadri, Joffrey Lupul and possibly even James van Riemsdyk. Shopping might be a stretch, but exploring their options and testing the market to be certain. Dion Phaneuf, the embattled captain, seems to be hitting it off with Babcock, so he might be staying put for the time being — not that Phaneuf's contract would have been easy to move anyway. Matt Hunwick, who was a healthy scratch for much of last season with the Rangers, is now partnering with Phaneuf on the top pairing, so that speaks to the state of Toronto's defence. Further, the Leafs claimed Frank Corrado — a Toronto product — off waivers from the Canucks, but if he couldn't make Vancouver's mediocre defence, that's also saying something. The goaltending is status quo with Jonathan Bernier and James Reimer competing for playing time, but neither is near Schneider's calibre and won't be winning games single-handedly. Wins will be hard to come by regardless of who's in net, so there shouldn't be as much finger-pointing in that direction this season. This is going to be Babcock's biggest challenge to date, but it's best to reserve judgment for future campaigns.
16) Carolina Hurricanes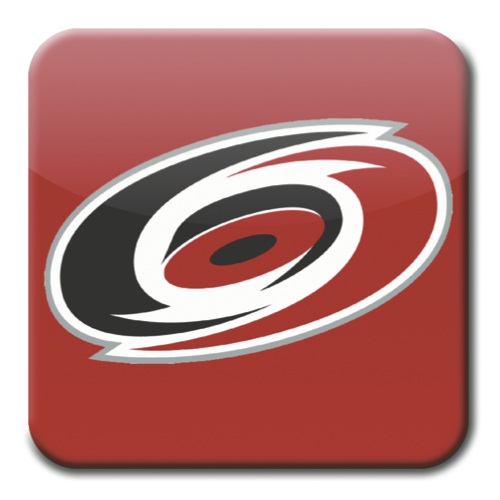 ANALYSIS: Now watch the Staal brothers come out gangbusters and Cam Ward channel his 2006 playoff heroics to make me eat crow here. Anything is possible in the East, and Carolina's roster is certainly superior to Arizona's in the West basement, but I think the Hurricanes are going to blow — for lack of a better, more politically-correct term. Eric and Jordan Staal aren't the players they used to be, although I wouldn't write off Eric's potential for a productive campaign in a contract year as a pending free agent. But would he really leave poor Jordan stranded in Carolina? That seems a bit harsh, but could you blame Eric? He's turning 31 this month and the Hurricanes aren't going to be Cup contenders for at least a few more seasons, so a change of scenery might be in Eric's best interests. Ditto for Ward, the once elite goaltender who has been struggling and spinning his tires in Carolina for several seasons already. Ward will also be mighty motivated as a fellow free agent next summer, so maybe just maybe he'll regain that all-star form and fend off newcomer Eddie Lack to secure the starter's job. Time will tell on those fronts, but recent history suggests the Staals and Ward are past their prime now. Elias Lindholm has yet to peak and could be Carolina's leading scorer this season. Jeff Skinner has been in a downward spiral since his concussions, but he's only 23 years old and has the pedigree to bounce back as a former top-10 pick and the Calder winner in 2011. Victor Rask is another young forward who could make more of an impact now that he's getting comfortable at the NHL level. Kris Versteeg and Nathan Gerbe are probably the next-best forwards, so Carolina is clearly lacking depth up front. The back end is a little better, led by rising star Justin Faulk, who would be a household name if he played in a bigger market or had a stronger supporting cast. Faulk is essentially the Oliver Ekman-Larsson of the Eastern Conference. The Hurricanes did upgrade their defence this off-season by acquiring James Wisniewski on the cheap — he was a healthy scratch for Anaheim all playoffs — and drafting Noah Hanifin, who is expected to step in and contribute as a rookie. Faulk, Wisniewski and Hanifin are all Americans, while Ryan Murphy and Haydn Fleury are Canadian blue-liners to keep an eye on going forward. Murphy was once a prized prospect with terrific offensive potential, but he's had some difficulty adapting to the pro game. This is going to a big, potentially make-or-break season for Murphy, whereas Fleury's time will have to wait after being returned to junior among the team's final cuts. In time, that group has the makings of something special, but the present is going to be pretty depressing for Hurricanes fans. Hopefully, for their sake, all this doom and gloom doesn't lead to relocation — not only of their captain, Eric Staal, but of the team in general with the franchise reportedly for sale.
---
Stanley Cup Prediction
After going to these great lengths, I may as well leave you with this: Ducks over Lightning in six games. I realize it's unlikely for the two top seeds to advance all the way to the final, but I feel Anaheim and Tampa Bay are the best teams on paper and it would be foolish for me to bet against them.
Larry Fisher is a sports reporter for The Daily Courier in Kelowna, British Columbia, Canada. Follow him on Twitter: @LarryFisher_KDC.