---
Everybody is entitled to their opinions and we're all free to express them. To each their own, they say — unless you're predicting the NHL standings for next season.
When the comments reached triple-digits on my Off-Season Edition — topping 100 on the weekend — I knew I had to revisit that piece en masse. By that point, I was going in circles with several readers who took the time to not only comment, but to go into great detail in disputing, or defending, their team's projected ranking. I realized I was never going to "win" and that the end result had to be agreeing to disagree in most cases. Time will tell in proving me right or wrong.
Of course, there were the classic comments like:
Wow, that's either some good drugs this writer is taking, or this is what you get when you have a NASCAR writer write up your off-season hockey column.
Or the equally baseless: "I've yet to see too many analysts make the right call . . . Another BS list."
Naturally, neither poster provided their rankings and reasoning at my request.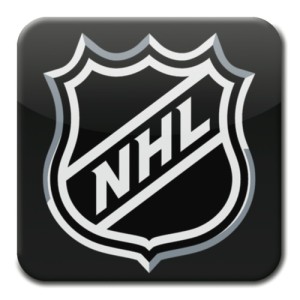 However, dozens of others did elaborate, the vast majority of them refuting my placement of their favourite team. Some of them drinking the Kool-Aid their management is serving up this summer. Some just plain old homers. But some armed with very valid arguments or counterpoints.
The biggest backlash came from three fan bases — Detroit, Winnipeg and San Jose — and perhaps justifiably so, or rather expectedly. I had all three missing the playoffs in 2015-16 and knew that wouldn't go over well considering two of them were in the post-season this spring — Winnipeg for the first time since returning to Manitoba and Detroit for a record 24th straight year — while San Jose switched its tune from rebuilding to reloading over the last month to give its supporters renewed hope. Look no further than THW's very own Andrew Bensch, who is suddenly touting the Sharks as Stanley Cup contenders again. Sorry for the call-out buddy, but your cult following is coming after me with pitchforks based on that newfound optimism.
There Are No Guarantees
As for Detroit and Winnipeg, just because you make the playoffs one year — or every year in the Red Wings' case — it doesn't guarantee you anything from one season to the next. Parity is more prevalent than ever as evidenced by four changes in Western Conference playoff teams from 2013-14 to 2014-15 with Nashville, Vancouver, Winnipeg and Calgary replacing Colorado, San Jose, Los Angeles and Dallas. The defending Stanley Cup champion Kings missed, as did the reigning Presidents' Trophy-winning Boston Bruins in the Eastern Conference.
That turnover could potentially occur again in 2015-16, be it some of those teams returning to the playoffs or other upstart franchises taking that next step. Or we could see the exact same 16 teams advance again. Nobody really knows for certain as of today — not even Nostradamus.
Feedback Is Food For Thought
Those weren't the only fan bases fired up over my predictions. Even though I had Montreal making the playoffs, I ruffled some feathers by calling the Canadiens a potential bubble team and suggesting Carey Price might fall back to earth a bit. Granted, that was before the Habs signed Alex Semin in a move that I feel could, or should, solidify their playoff spot.
The back-and-forth banter over my ranking of current champion Chicago — and whether we'll see a Stanley Cup hangover — was pretty comical too. There was even a challenge between commenters to a "little wager" over the Blackhawks, though it has yet to be accepted. Los Angeles was a close second when it comes to split opinions, some for and others against the Kings bouncing back in 2015-16.
I could go on — everybody from Carolina to California weighed in — but you can sift through the rest of the comments to see for yourself. I will expand on my thoughts to appease those unrelenting fan bases from Detroit, Winnipeg and San Jose, but first provide a recap of my standings predictions to set the stage.
Western Conference
1) Anaheim Ducks
2) Chicago Blackhawks
3) Los Angeles Kings
4) St. Louis Blues
5) Minnesota Wild
6) Calgary Flames
7) Dallas Stars
8) Nashville Predators
---
9) Winnipeg Jets
10) Edmonton Oilers
11) San Jose Sharks
12) Colorado Avalanche
13) Vancouver Canucks
14) Arizona Coyotes
Eastern Conference
1) Tampa Bay Lightning
2) Washington Capitals
3) New York Islanders
4) New York Rangers
5) Pittsburgh Penguins
6) Columbus Blue Jackets
7) Montreal Canadiens
8) Florida Panthers
---
9) Philadelphia Flyers
10) Detroit Red Wings
11) Ottawa Senators
12) Buffalo Sabres
13) Boston Bruins
14) Carolina Hurricanes
15) Toronto Maple Leafs
16) New Jersey Devils
(RELATED: NHL Standings Predictions: Off-Season Edition)
Delving Deeper
Detroit Red Wings
ORIGINAL ANALYSIS: The streak is coming to a screeching halt — that's right, the Red Wings won't make the playoffs for a 25th straight year. Brad Richards and Mike Green should be quality veteran additions, but the loss of Mike Babcock will prove too much to overcome. Not that he'll fare any better with his new team, but Detroit is entering a transitional phase under Jeff Blashill. A phase that will come with some growing pains and potentially a goaltending controversy too.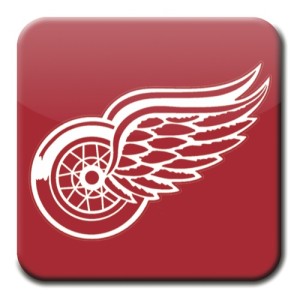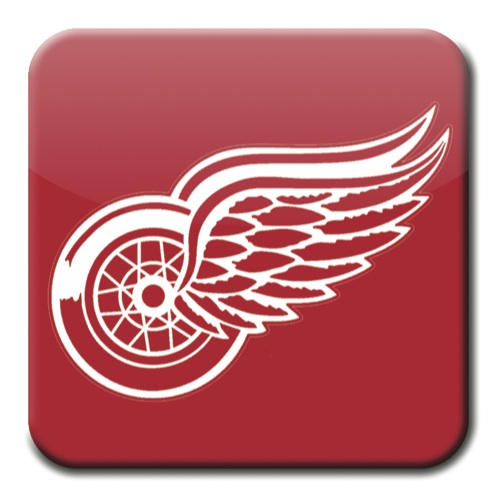 FURTHER ANALYSIS: My thing with the Wings is I feel they have been overachieving in recent years on the back of a brilliant head coach in Mike Babcock. Especially with their stars being so injury prone and only getting older. Obviously Detroit fans don't see it that way. Quite the opposite in fact. One commenter is convinced that Babcock is overrated, that anybody — including himself — could have coached those Wings teams into the playoffs as well as Canada to Olympic gold not once but twice. I assumed there was a sarcastic overtone to that statement, but now I'm not so sure because his anti-Babcock rants are getting more outrageous by the response. The man has two Olympic gold medals. He's got a Stanley Cup ring. He's won a world championship, a world junior championship and a CIS university title. Oh, and now he's got a $50-million contract. You're right, it's about time they got rid of that bum.
Babcock's replacement, Jeff Blashill, is a rookie and a relative unknown outside of Red Wings circles. To his credit, Blashill won an AHL championship a few years ago and a USHL crown before that. But he's new to the NHL, and although he's coached more than a third of Detroit's current roster down on the farm, the other 29 teams are foreign to him. That's going to result in a learning curve and it could be a steep one. You can't just assume Blashill is going to step into Babcock's shoes and continue to have success. It might take time for Blashill to get his wits about him at the next level.
Potentially not having Pavel Datsyuk for the first month of the season further complicates matters. Sure, the Wings are used to playing without him for stretches, but he's their best player and his presence is irreplaceable. Introducing Brad Richards, your No. 1 centre. Maybe a decade ago, he could have handled that role, but this is a guy who only scored 15 goals all of last season, including the playoffs. Richards finished with 51 points in 99 games, or basically a point every second game. That's a cause for concern right off the hop. And those claiming Mike Green can't get hurt in Detroit because of system play, c'mon, this is Mike Green we're talking about. He's effective when he's healthy, but consider him the latest addition to the infirmary. Another band-aid boy.
All that said, I haven't completely thrown in the towel on the Wings. Don't discount Detroit, the team that always finds a way. It's possible that the Wings don't skip a beat under Blashill, that Richards and Green enjoy resurgences and that their youth movement propels them up rather than down the standings. I wouldn't bet against the Wings, that's for sure, and I'm still contemplating elevating them into my top eight when I revise these standings in September. But at who's expense? The easy answer is Florida, but I truly see the Panthers as a team on the rise. Maybe Montreal if the Semin experiment goes horribly wrong, but I'm giving the Habs the benefit of the doubt for now. Columbus? Pittsburgh? I don't know, I prefer both those depth charts on paper over Detroit. I see an uphill battle for the Wings in 2015-16. They've climbed that mountain many times before, but with Babcock as their guide. Let's wait and see how Blashill does with those reins.
Winnipeg Jets
ORIGINAL ANALYSIS: They gave Manitoba a brief taste of playoff hockey in a first-round sweep at the hands of Anaheim and will be hungry for more. But the Jets will have their work cut out for them after a lackadaisical off-season. They got Alexander Burmistrov back from Russia and could end up getting an offensive jolt from rookie Nikolaj Ehlers, but those are both big "ifs" at this point. Also still iffy is Winnipeg's goaltending with Ondrej Pavelec and Michael Hutchinson, so if there is a team to fall out of the playoff picture, it just might be the Jets. I have them getting surpassed by the Stars in one of only two changes from one year to the next.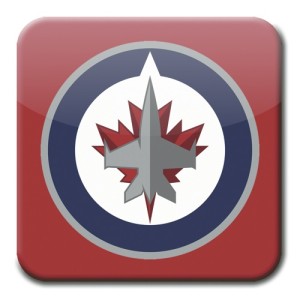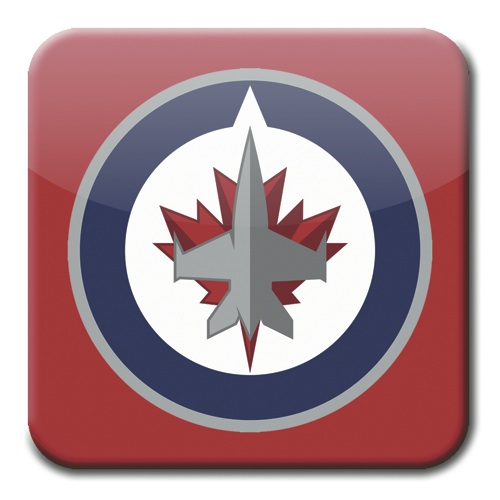 FURTHER ANALYSIS: My mindset here was that the Jets simply haven't done enough in the off-season to secure their playoff spot for 2015-16. Not with a handful of teams behind them making several significant additions to close that gap. With Milan Lucic landing in Los Angeles and Patrick Sharp destined for Dallas, I couldn't justify ranking Winnipeg ahead of those teams. Not when the Jets were already overachievers in the minds of most outsiders, myself included.
Tyler Myers and Drew Stafford really hit the ground running in Manitoba and the momentum from that trade carried the Jets into the post-season. Starting fresh, following that first-round adrenaline dump, will Winnipeg be able to survive, let alone thrive, in a stacked Central Division that only got stronger? My crystal ball kept telling me no, so I wound up with the Jets on the outside looking in, albeit just barely.
As much as Detroit fans are downplaying Babcock's departure, Winnipeg fans are equally adamant that Michael Frolik won't be missed. One commenter went as far as to call him "a necessary loss" in citing Frolik had lost all confidence and playing ability. He went on to write that Winnipeg's off-season "has been very smart, the prospects coming in are much better than the veterans they are letting walk and better than the UFAs that wouldn't want to play here anyway." That last part might have some validity — Winnipeg doesn't top the list of desirable places for free agents — but the rest sounds borderline delusional.
I guess Alexander Burmistrov is penciled into Frolik's spot, but despite being a former top-10 pick, the enigmatic Russian has never topped 40 points in his five-year professional career, nor 30 points in the NHL. He's coming off consecutive 10-goal seasons in the KHL, totaling 20 goals in 107 games. Sorry if I'm not overly excited about his return to North America. Nikolaj Ehlers, on the other hand, could blow the doors off at training camp and possibly even challenge Connor McDavid and Jack Eichel for the Calder Trophy. He's an extraordinary talent, and the future is undeniably bright for Winnipeg — especially after another excellent haul in this year's draft — but forgive me for being on the fence about the present.
The Jets will be in the playoff mix again, but I see them falling just short unless there is significant growth from within. Mark Scheifele and Jacob Trouba will need to be impact players, and at least one of Burmistrov, Ehlers or a surprise like Joel Armia will need to make their presence felt too. On top of that, the vets need to stay healthy and the goaltending needs to be every bit as strong as 2014-15. That's asking for a lot in my opinion, but it's not out of the realm of possibility.
San Jose Sharks
ORIGINAL ANALYSIS: It appears Doug Wilson is attempting to reload rather than rebuild, which could blow up in his face. The Sharks traded away their first-round pick for relatively unproven goaltender Martin Jones, so they are forced to stay in win-now mode under new coach Peter DeBoer. San Jose signed Paul Martin to shore up the defence and Joel Ward to beef up the forwards, but that roster still doesn't scream playoff team to me. I could be wrong, but I see the Sharks on the outside looking in again.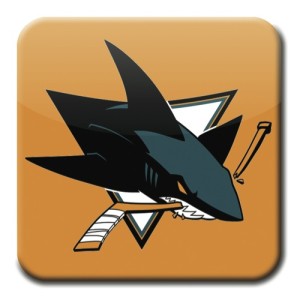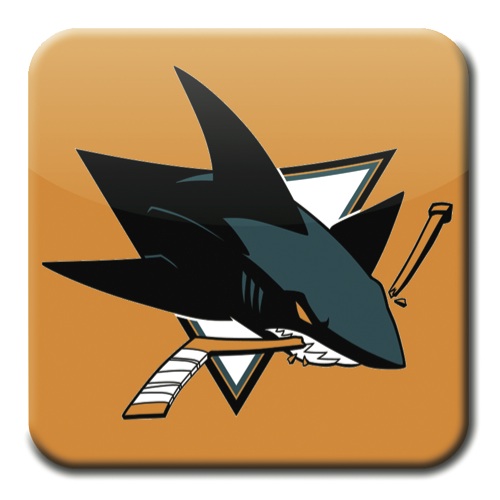 FURTHER ANALYSIS: It didn't take Andrew long to come to the defence of his team, and good on him. He's passionate and that's infectious, but he took it easy on me in comparison to his cohorts. He was seemingly surprised by how "low" I was on the Sharks, then stated a couple indisputable facts — that San Jose's top-three centres and top-four defencemen are "pretty darn good." That's true, but he also threw a jab at Los Angeles by suggesting the Sharks have better depth up front than the Kings. Those are fighting words in that neck of the woods I'm sure, but I'll take the high road by calling it even and reminding Andrew that his team is now putting its eggs in the basket of L.A.'s former backup. Here's hoping Martin Jones doesn't bust or it'll be a long season for San Jose. Give me Jonathan Quick every day of the week, twice on Sunday, if the final playoff spot comes down to those two teams, or they somehow meet in the post-season. That would be epic. Another commenter was pretty positive all three California teams are making the cut, so such a series could be in the cards if his vision becomes reality. I have Anaheim and Los Angeles as locks — yes, L.A. is a lock, book it — but I'm still very skeptical when it comes to San Jose.
Like I told Andrew and another commenter, I just don't know what to make of the Sharks. They are the most confusing team in the league, to me, right now. One day Doug Wilson is rebuilding, the next day he's trading away his first-rounder for an unproven goalie. I used to consider Wilson one of the wisest GMs in the league, but I'm thinking he's lost it lately. Time will tell, but I don't like San Jose's chances this season and I could see it resulting in Wilson's firing too. Yes, I know he's in tight with the owner, but something has got to give there if the Sharks miss the playoffs again and take another step back.
I'm actually a Jones fan, from his junior days, and I like his long-term potential, but I don't think he's quite ready to play 50-plus games. And I'm not a fan of Alex Stalock even if he's limited to 20ish starts. Bringing in a veteran backup, or platoon option, would be a smart investment if Wilson really wants to "win now" (again). I just see this inexperienced tandem as a disaster waiting to happen, not to mention a downgrade from Antti Niemi, who was blamed for a lot of San Jose's shortcomings last season. Rightfully or wrongfully.
I still get the sense that there is a "culture" problem in San Jose — even if I can't put my finger on it. I highly doubt Todd McLellan was the issue, so swapping him for Peter DeBoer isn't going to make a drastic difference. I expect much the same, but that said, if DeBoer does have the magic touch and if Jones can provide consistent above-average goaltending, then San Jose is one of the teams that could certainly prove me wrong. The talent is there, but the Sharks will enter the season as underdogs for a change, in my opinion.
Not everyone shares that opinion. Take this commenter, for example:
I clicked on this link to only check out where the Sharks were placed and I laughed out loud when I got to 5 and 6 . . . then I kept scrolling. I'm surprised they weren't placed down to the bottom of the Eastern Conference standings! In any case, being the underdog, or team that's counted out, is kind of refreshing.
I got a chuckle from that response because it just hammered home my point that every fan base — besides maybe Arizona and Toronto — is going to believe in its team's playoff chances at this time of year. Reality is, six teams are going to miss in the West and eight in the East. That's just the way it goes every year, and this is still how I see it going in terms of the standings.
Larry Fisher is a sports reporter for The Daily Courier in Kelowna, British Columbia, Canada. Follow him on Twitter: @LarryFisher_KDC.